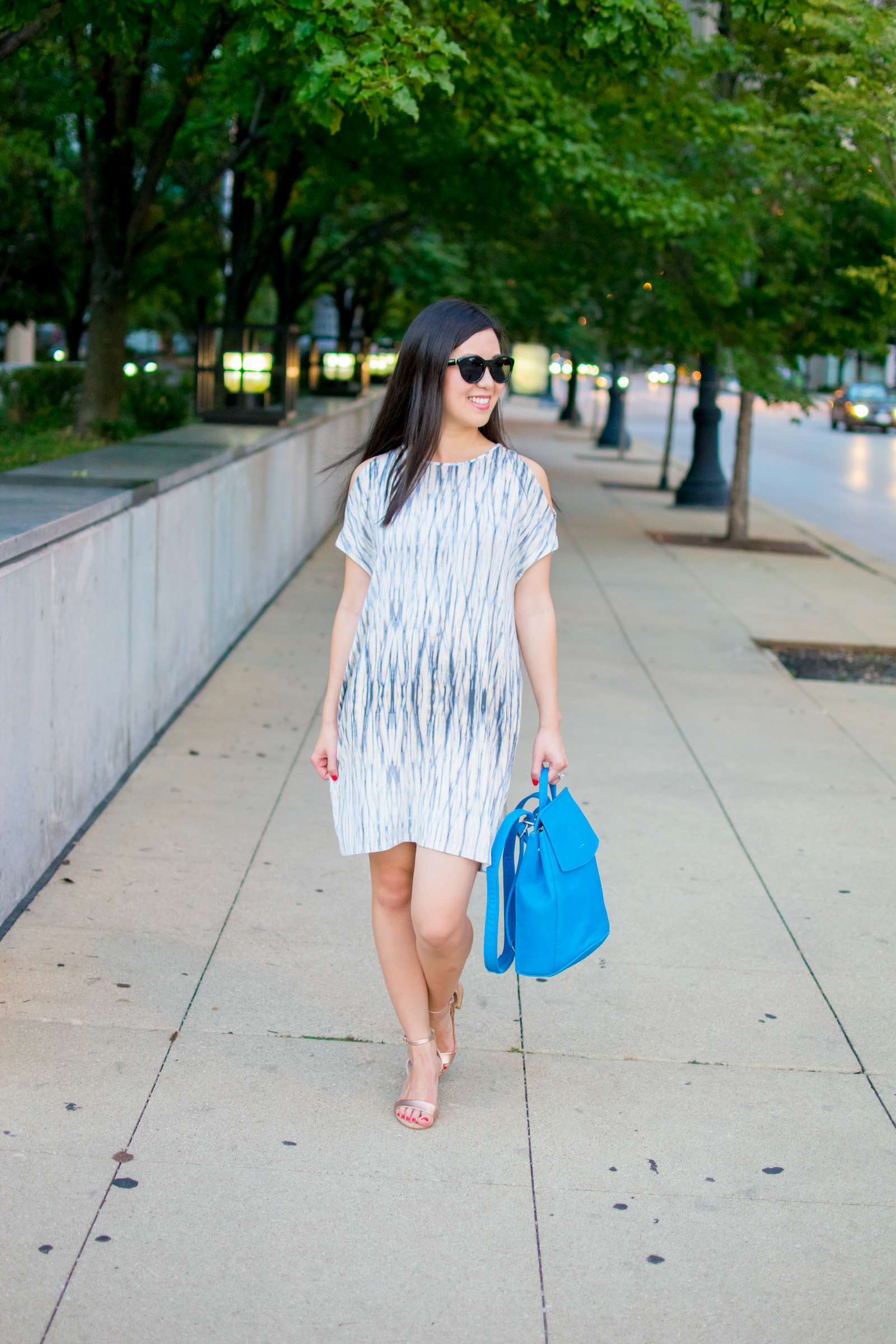 Hi Everyone! How's your Monday going?
I wanted to share the softest t-shirt dress (that's also a cold shoulder dress) today and the cutest little backpack.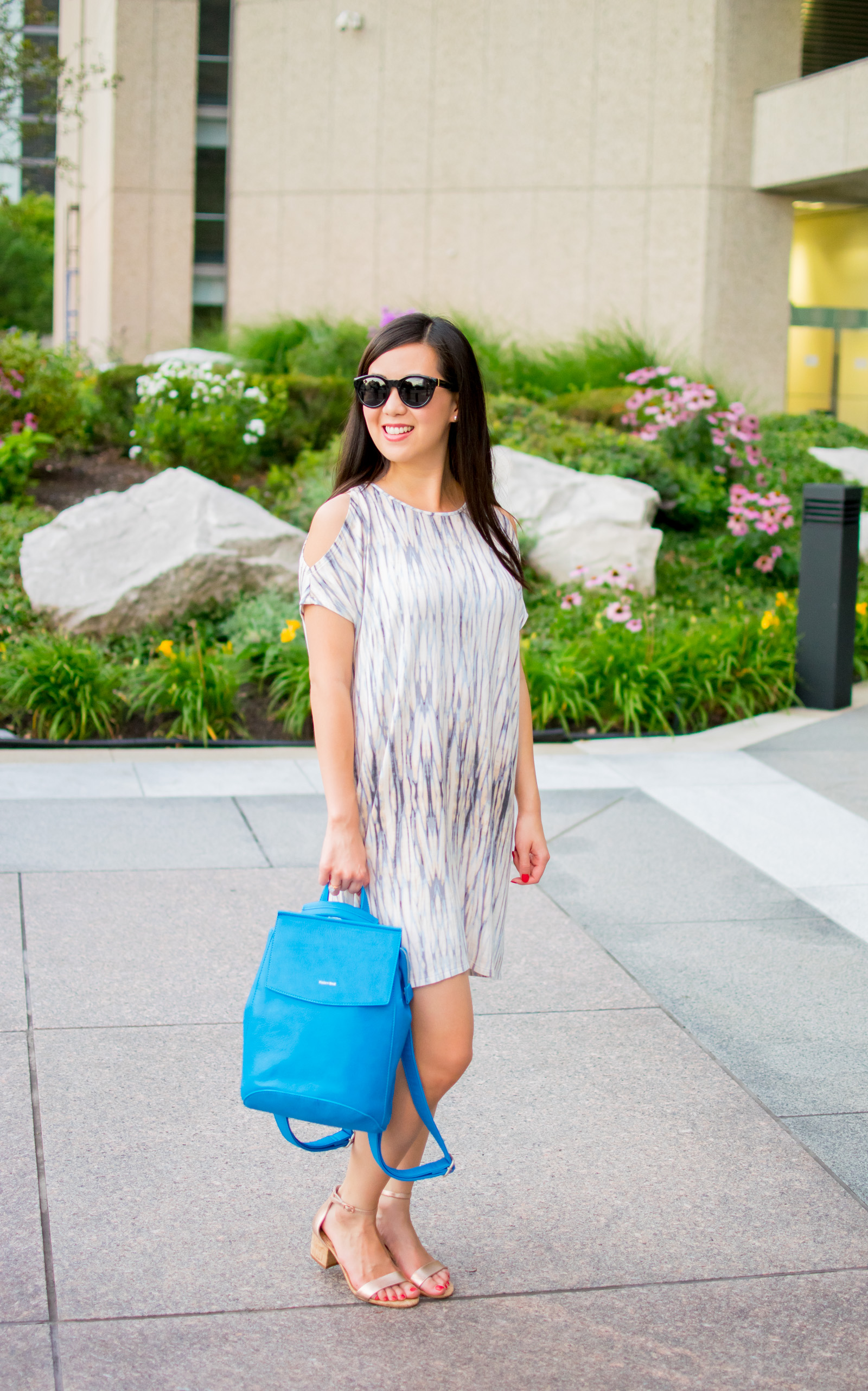 I'm obsessed with t-shirt dresses…they're so easy to wear. This one in particular is comfortable as pajamas. Chris loves this dress too. (He compliments me the most when I'm dressed casually!)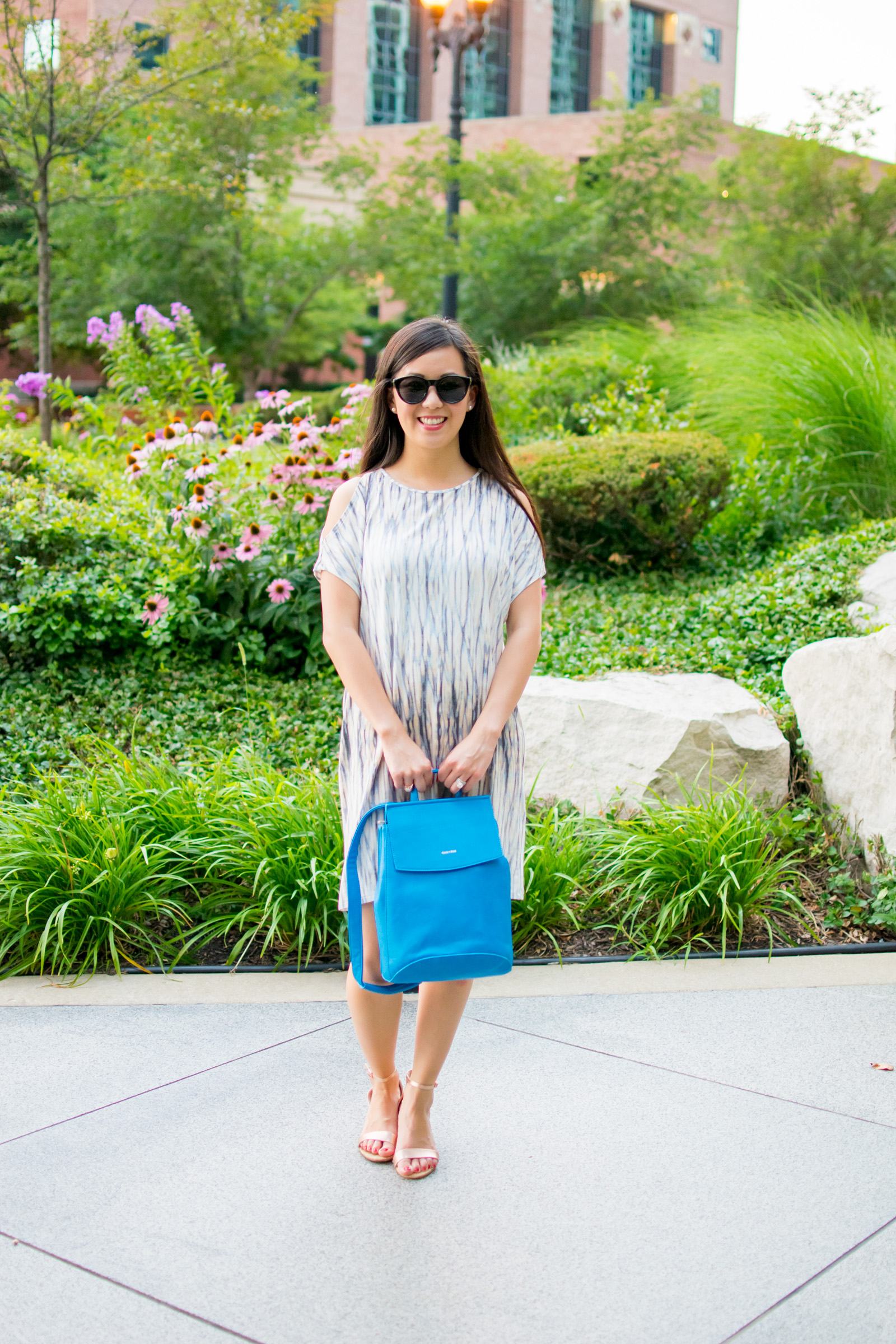 How cute is this backpack?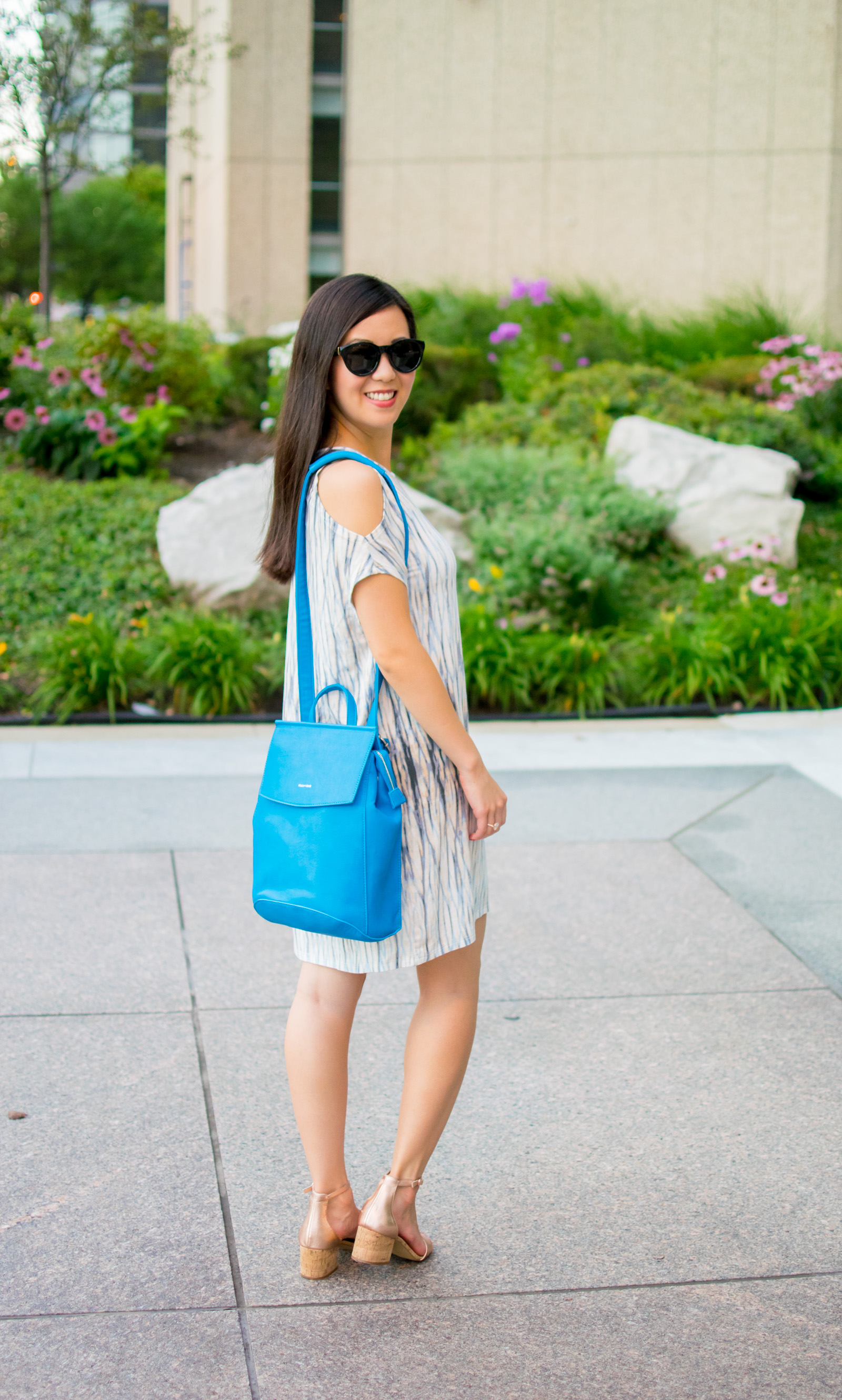 I haven't owned a mini-backpack since I was in second grade (that was also the last time I wore anything chambray or owned a romper). I'm so excited that all these items have come back!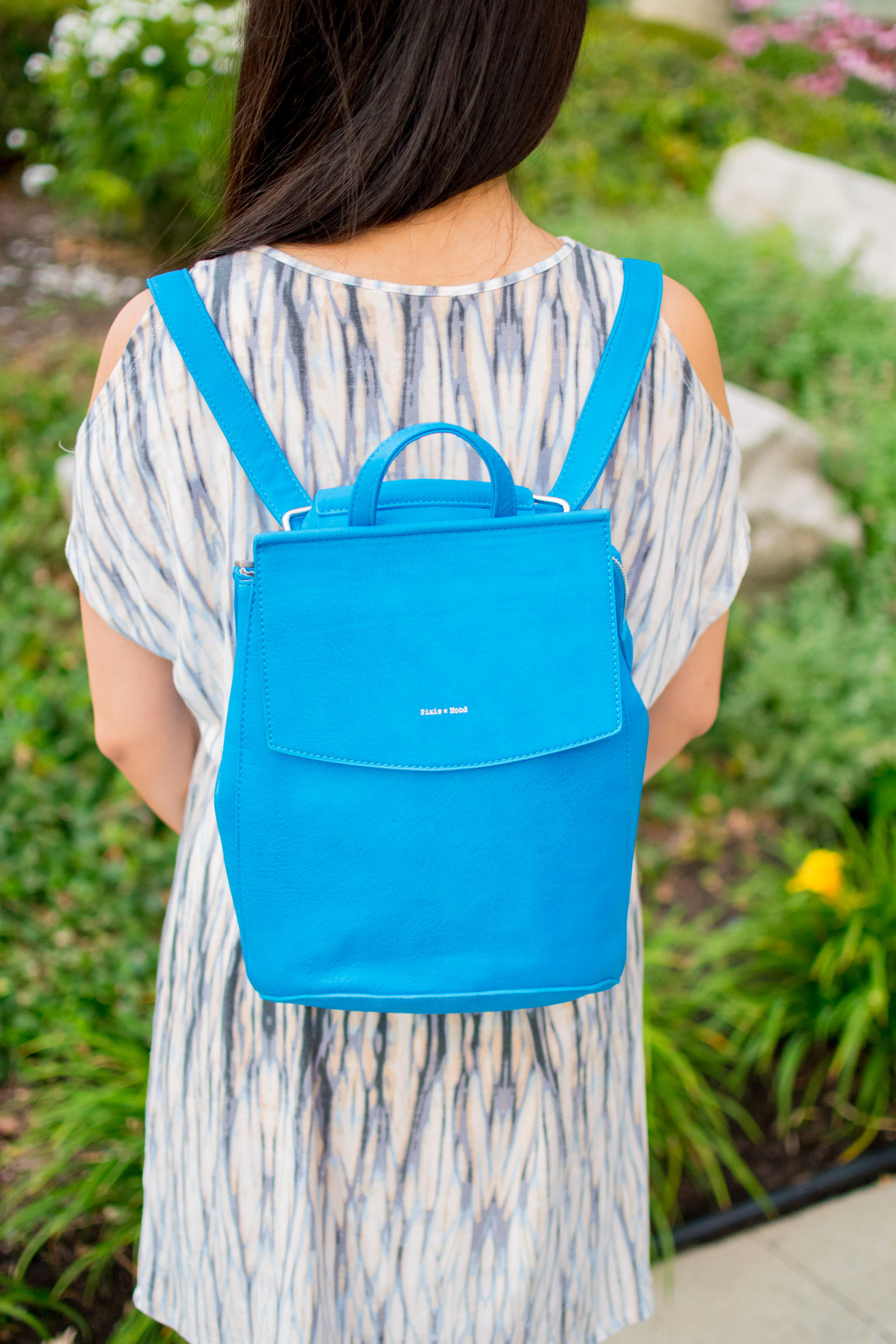 This backpack is courtesy of Pixie Mood, a cruelty-free, vegan-friendly, fashion company. I'm a huge fan of their bright colors and fun prints. This bright blue backpack is made of quality polyurethane, which will not crack in cold weather like PVC. Um, this is totally necessary since I live in Chicago and the winters can be -8 degrees (like my wedding day). This shade of blue is perfect not only for summer, but will go great with my gray winter coat!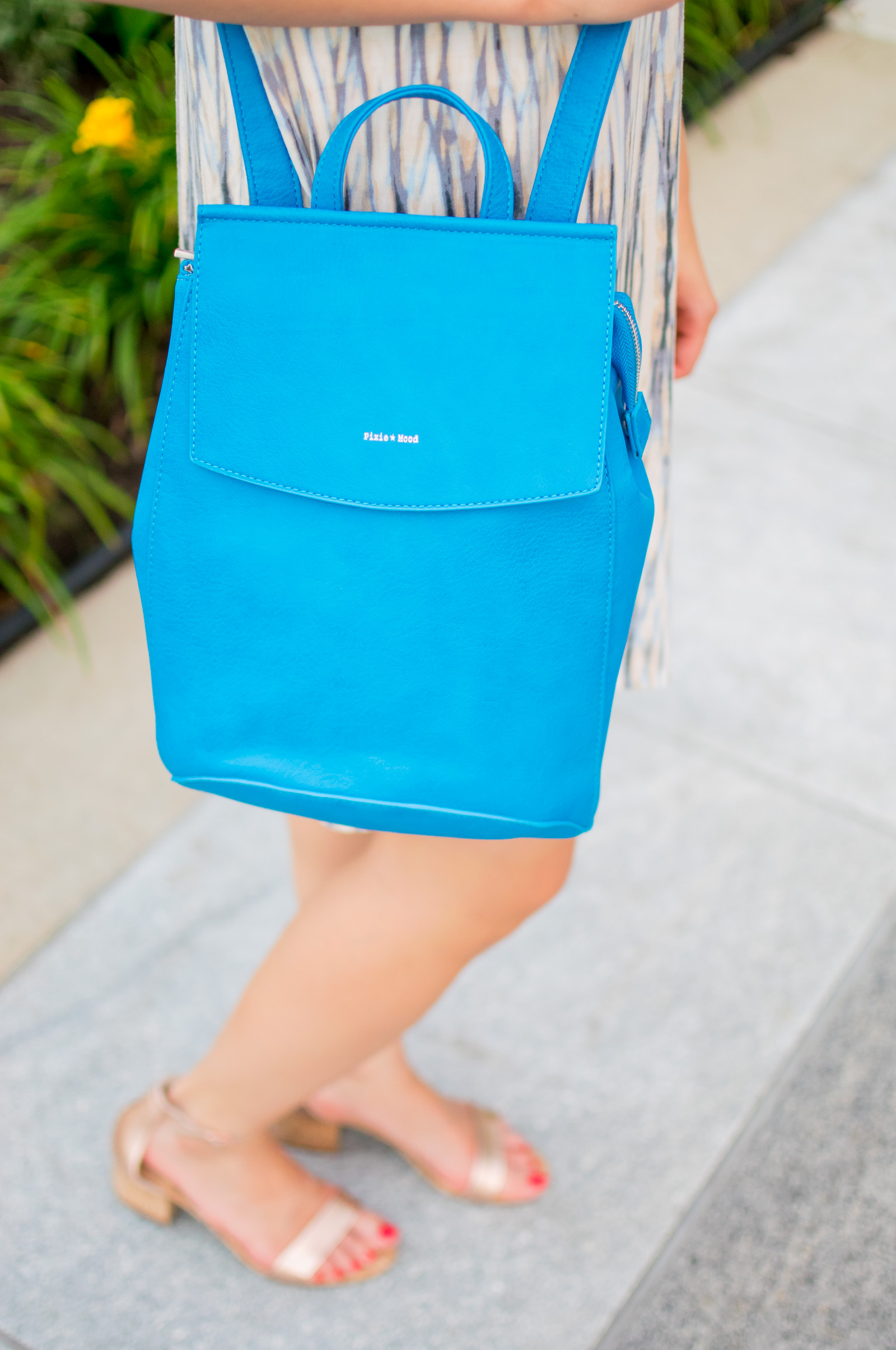 Did I mention that it's CONVERTIBLE?! One simple pull of the strap, and I can wear it as a crossbody or shoulder bag! It also comes in several other colors here.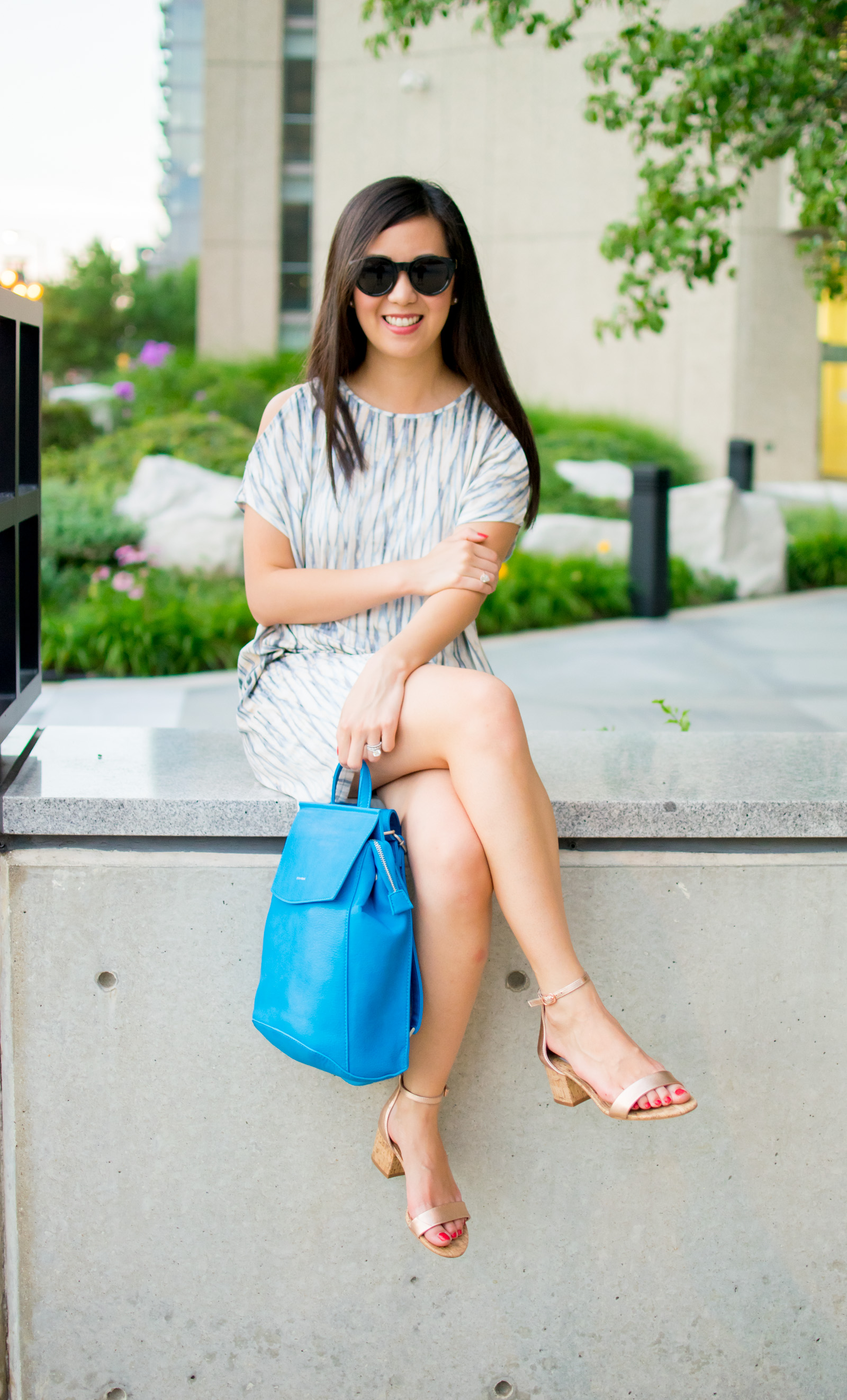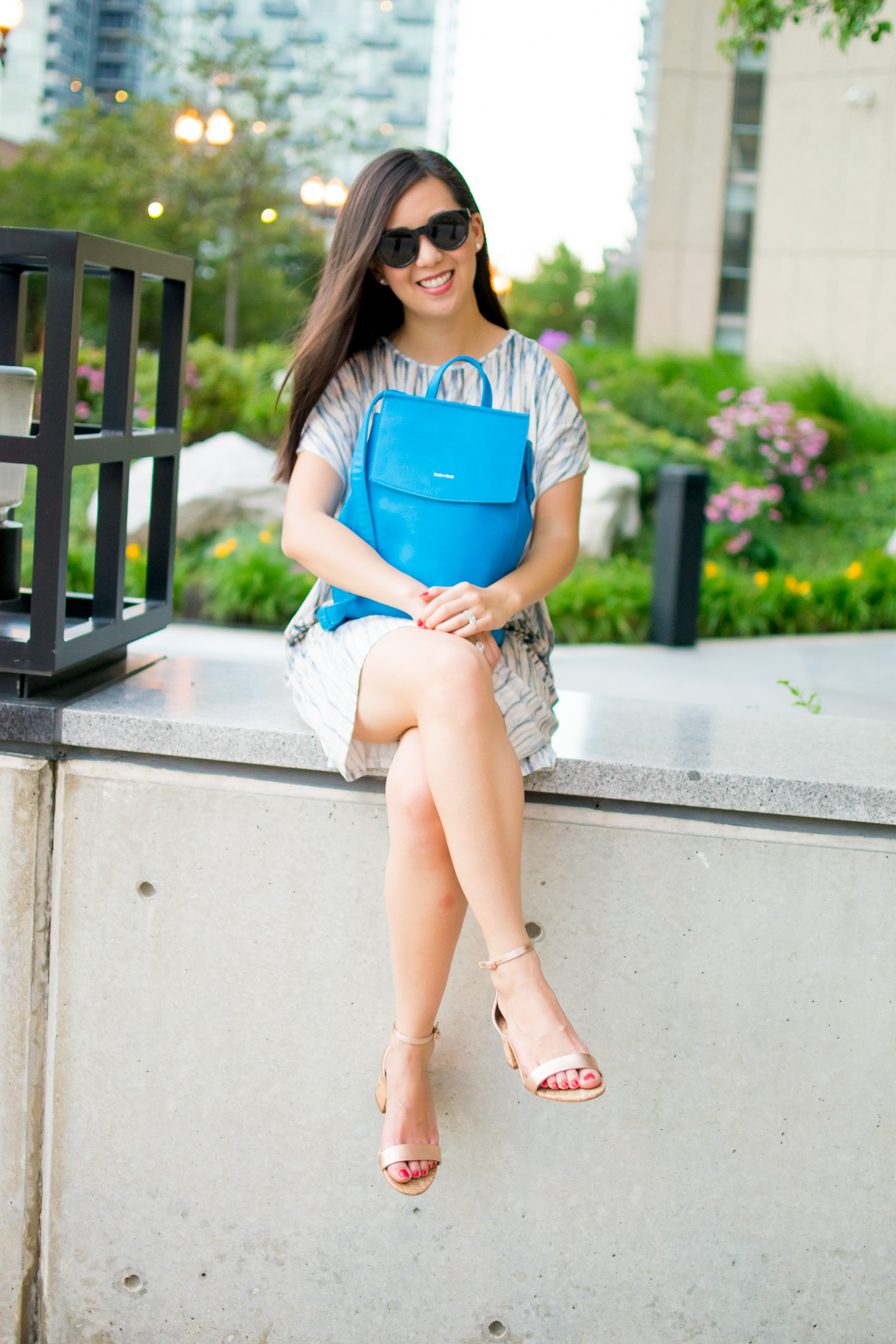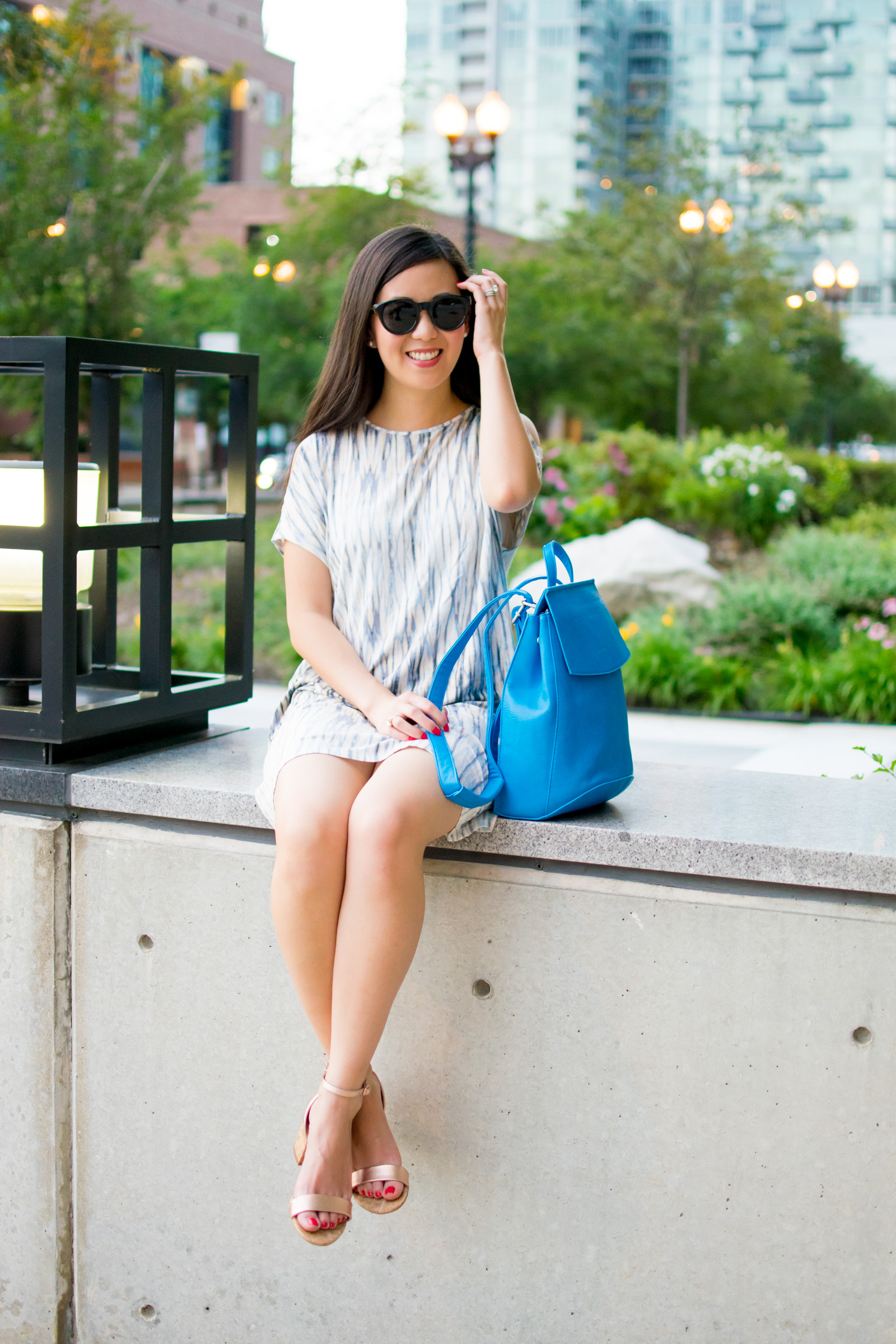 View more on my dress, shoes, backpack, and sunglasses below