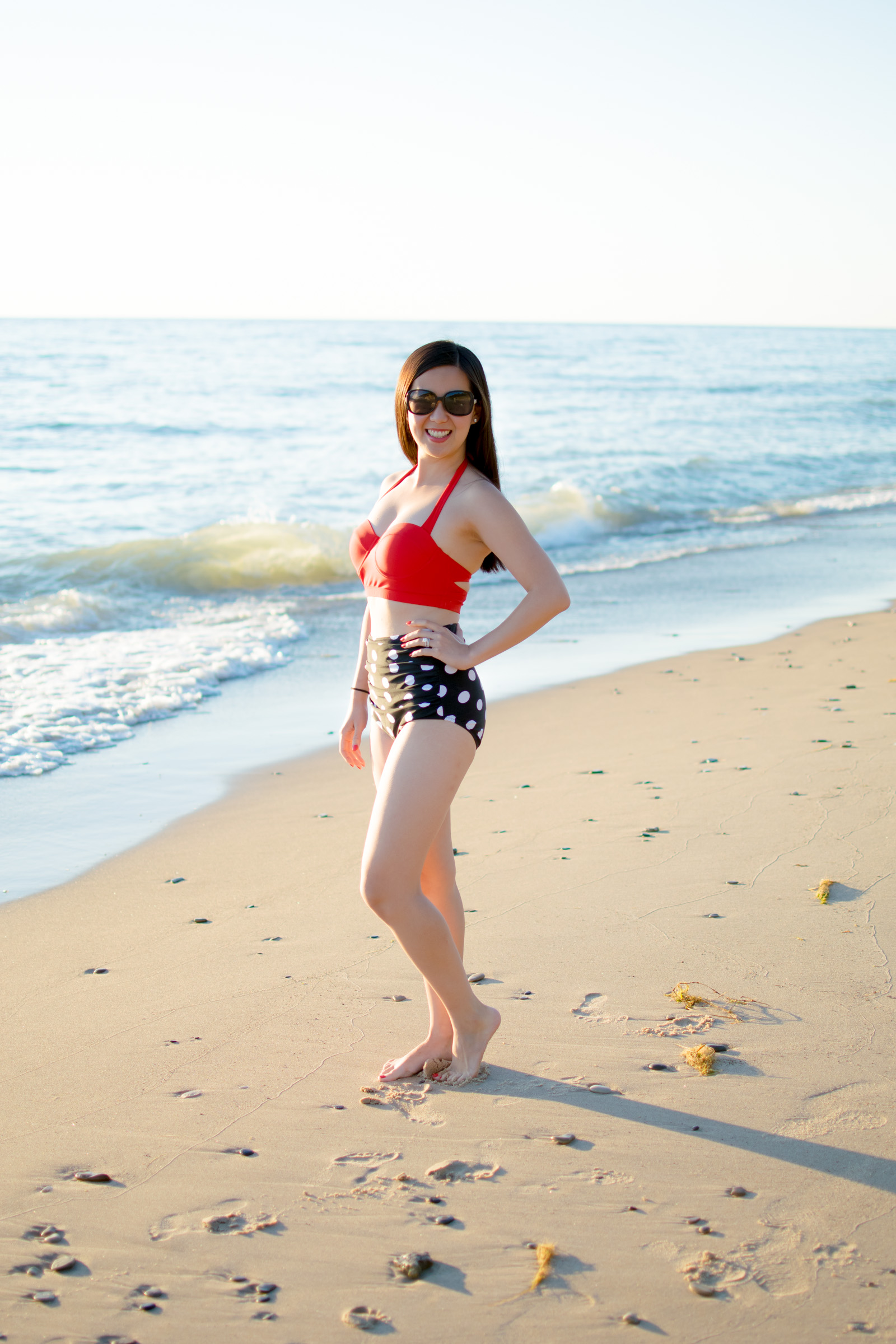 This retro, high-waisted swimsuit is adorable and so comfortable to wear! I don't know about you guys, but when I'm laying on the beach all day, eating and drinking, and playing bags and frisbee, I don't have time to suck my stomach in. The high waist really holds everything in!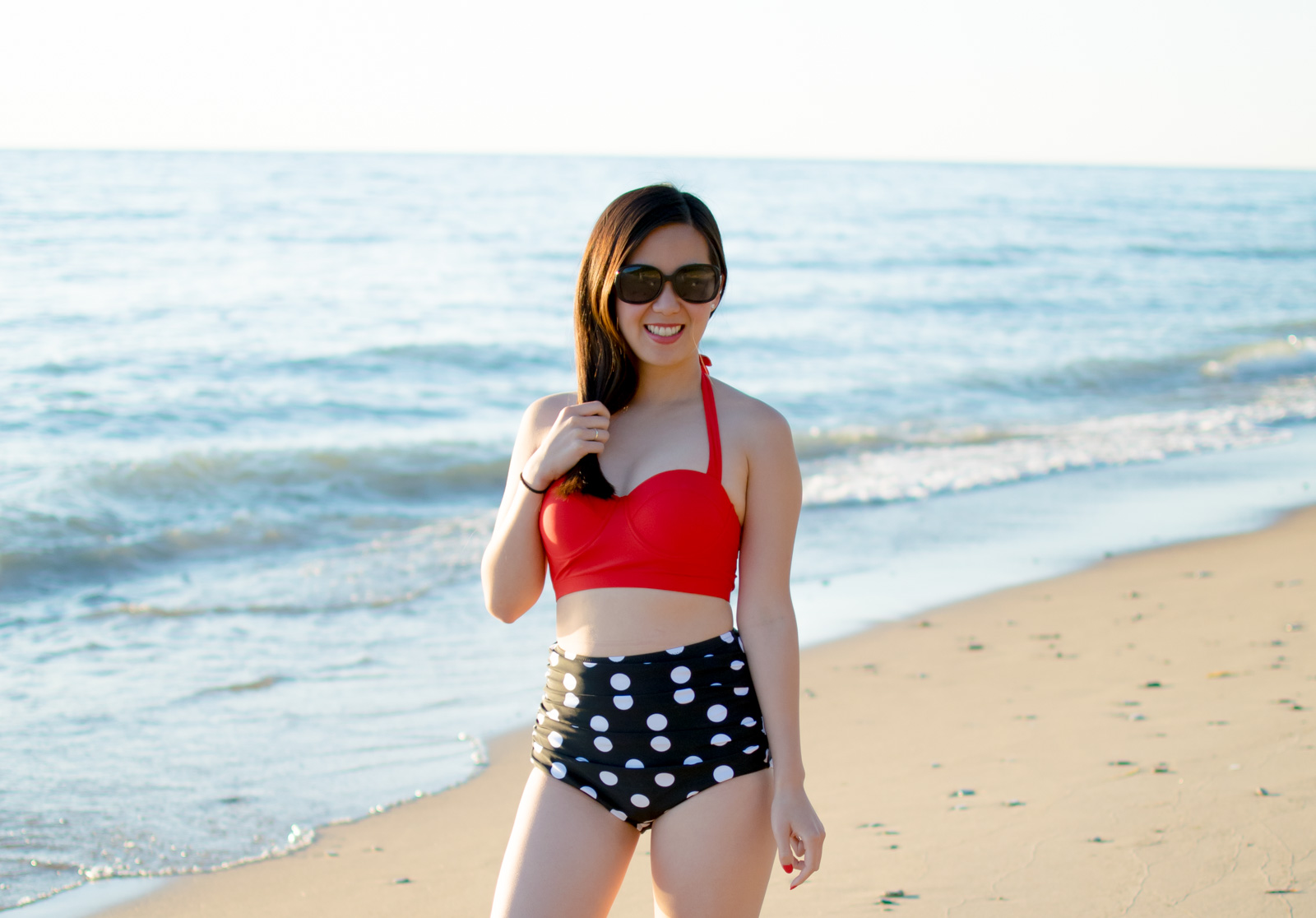 I also don't love spending a ton on swimsuits. I like having options, but I'd rather save my money for a good quality handbag. The best part about my retro suit? It's $25.99!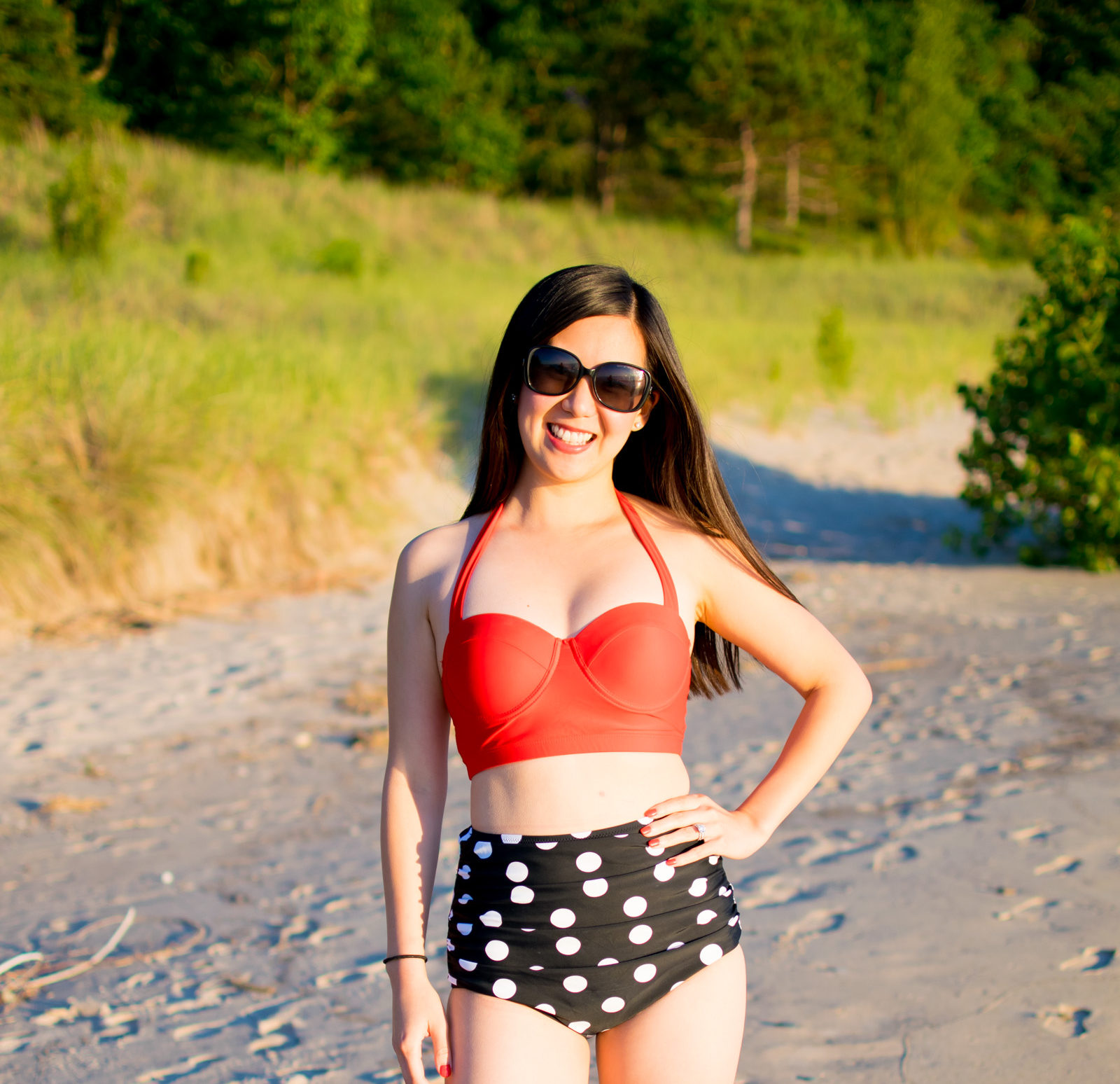 All swimsuits below are under $30! (Some are under $20!) Check them out!