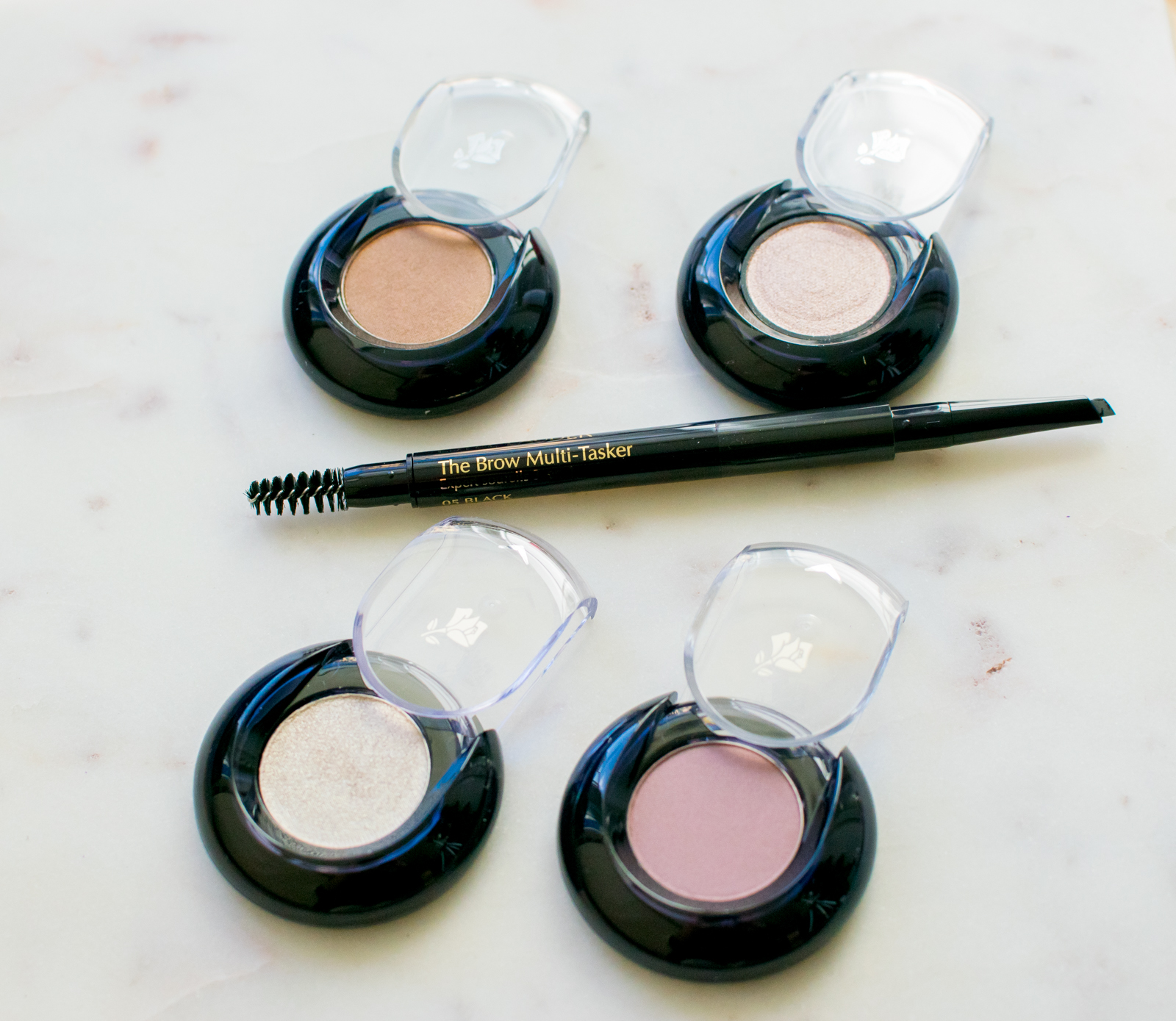 Happy New Year Everyone! Another holiday season is over! Luckily for me, I'm not quite back to reality yet, as we're heading to Amsterdam today. However, I am starting to dread the rest of winter. My vote is that after the holidays are over, it should be spring.
Unfortunately, in Chicago, it's pretty much winter until April. I'm counting down the days while trying to embrace where I can. Our 1 year wedding anniversary is coming up! (We didn't originally plan to get married in January, but found that it's much more affordable to have a winter wedding in downtown Chicago). Also, my birthday is coming up – the big 3-0! AHH! And I'm heading to New Orleans for my friend's bachelorette party. I also got these pretty, wintery eye shadows! (Is it just me, or do you also wear more eye makeup in the winter? – Maybe I do it to distract from my winter-plagued skin?)
These Lancôme Color Design Sensational Effects Eyeshadows come in a variety of shades and finishes. So pretty, smooth-gliding, and easy to blend! Micro-aired technology allows for simple application and color that stays all day. I also like single eyeshadows because I can pick exactly the colors I want to purchase – there are always a few colors in a palette that I never use.
I also have been using the Estée Lauder Brow Multi-Tasker! I think my brows look more sparse in the winter…I don't know why, but I definitely need this product. On one end of the tool, I use the pencil to fills in my brows. In the center, there's a a sponge-tip applicator with brow powder to create more fullness. Lastly, on the other end is a brush to set everything in place. I've been using this everyday while I've been traveling – 3-in-1!
What's your favorite eye shadow?
Shop the Post