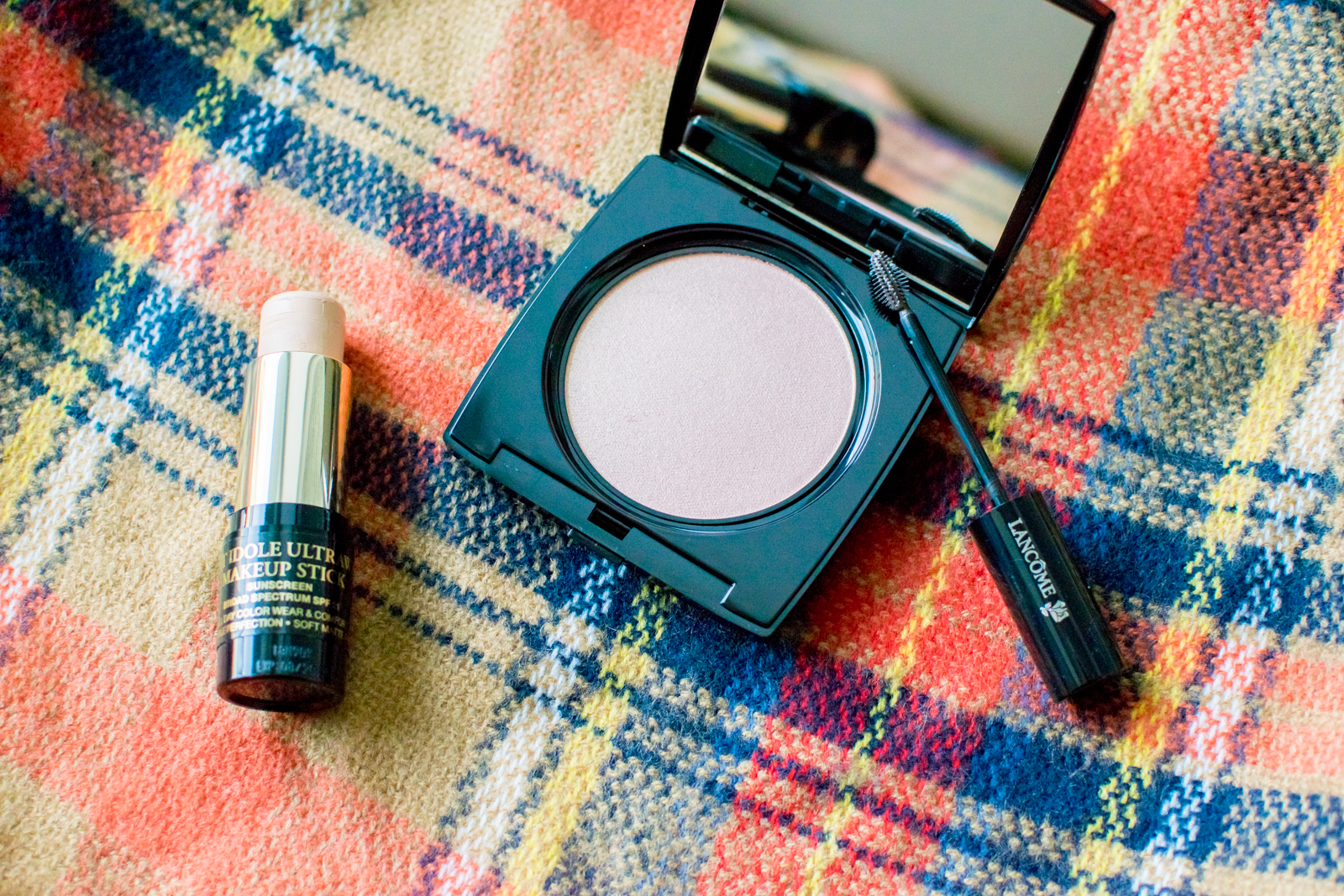 Hi Everyone! How's your week going so far? Mine has been good, but I have to admit that the constant rain for the past three days has been kind of a bummer. Also, we went from 70 degree weather to 40 degree weather – it reminded me that winter is actually coming soon, and I might need to update my beauty routine. Today, I wanted to share some of my recent beauty finds! I've done a skincare post before, but haven't shared much about makeup. I'm hoping this will be a new series on the blog. I'll get to it!
Lancôme Dual Finish Highlighter in Radiant Rose Gold – I definitely make the mistake of wearing too much blush sometimes. Chris has pointed this out to me before, haha. But I don't like to look washed out! Which happens more often during the winter unfortunately. My skin always looks more dull and I have less natural color when it's cold out. (Do I have poor circulation?) I'm jealous of all you girls who flush from the cold! I've never really worn highlighter before, so I was super excited to try this lovely rose gold shade. I can apply it to my cheeks, nose, forehead, and chin for a natural glow, no risk of looking like a clown. For a more subtle look (for the office), I can apply it dry, but to amp it up for nighttime, I can apply it damp.
Lancôme Teint Idole Ultra Makeup Stick in Bisque – I mentioned before that in the summer, I don't usually wear foundation, and opt for this tinted sunscreen instead. In the winter, I can get a little blotchy, so I'll sometimes add foundation to my routine. This makeup stick is so cool because I can apply it all over my face, or just in areas where I need it. I can also layer it as concealer if I have a blemish. I love multipurpose products! Also, it's easy to throw in my purse for touchups.
Lancôme Sourcils Styler Brow Gel in Brun – I am embarrassed to admit that I pretty much neglected my brows until this year. I did get waxings and threadings done every once in a while, but I never used any type of product. WOW, the difference it makes! I started by using this pencil, which I really like for adding definition, but doesn't do much for taming unruly hairs. This gel holds brows in place, and colors the hairs, not the skin underneath, which looks more natural.
Do you use different makeup products in the winter? (Disclaimer: I received these products courtesy of Lancôme in exchange for an Instagram post. I chose to blog about them because I wanted to!)
Shop the Post