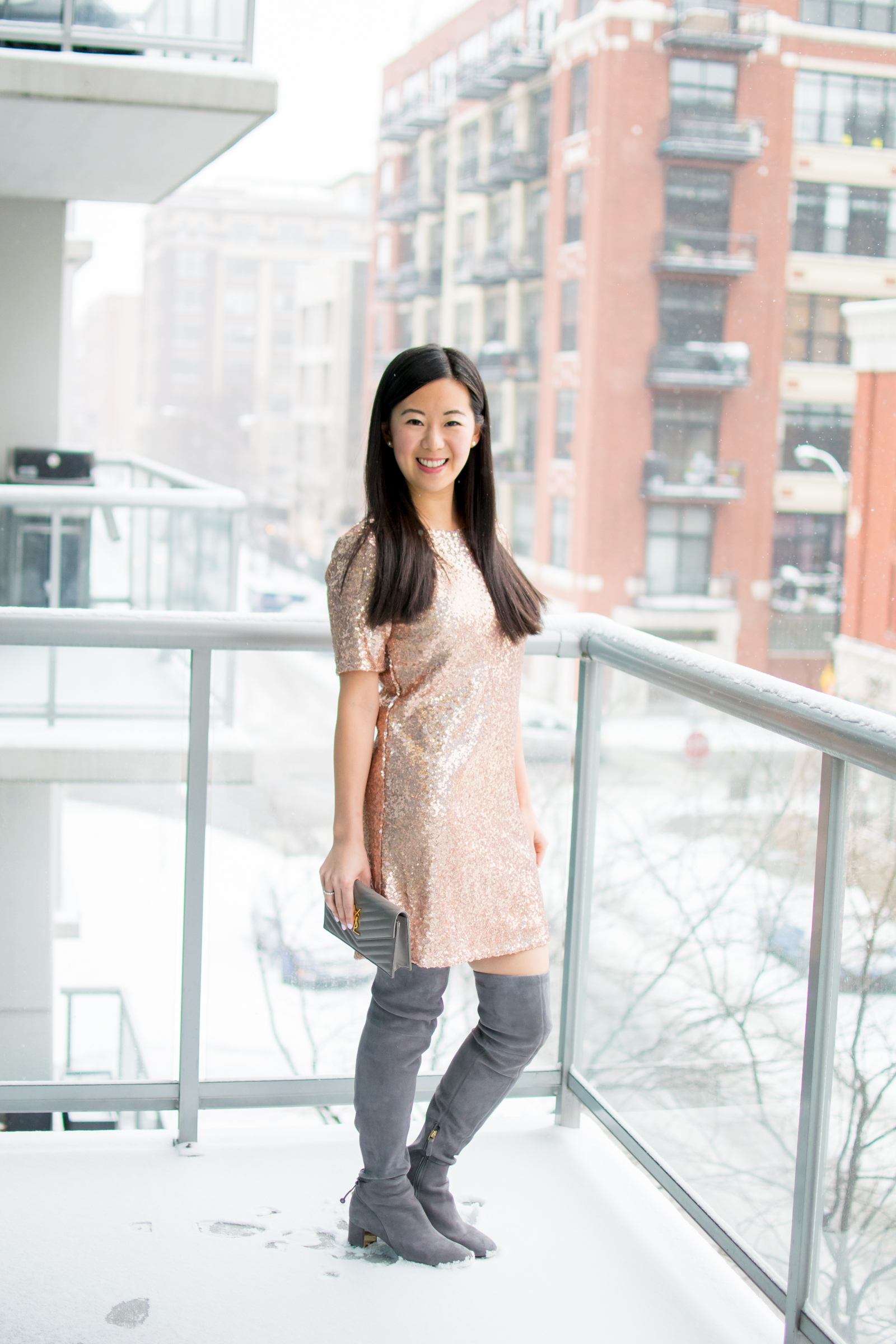 Merry Christmas to all those out there who celebrate! How are you celebrating today?
Chris and I are doing some last minute packing, and then we're taking off to Paris! We will be there for our friends' wedding, and New Year's Eve. I'm not sure what all the NYE details are yet, but we have to bring masquerade masks with us! More on that later!
Sparkly/metallic/sequin dresses can have a bad rep, but I definitely think the right one can be classy, festive and fun! To stay warm and still be able to walk around all night, I've paired my dress with over the knee boots. My dress looks like it's sold out for now, but this one is also rose gold.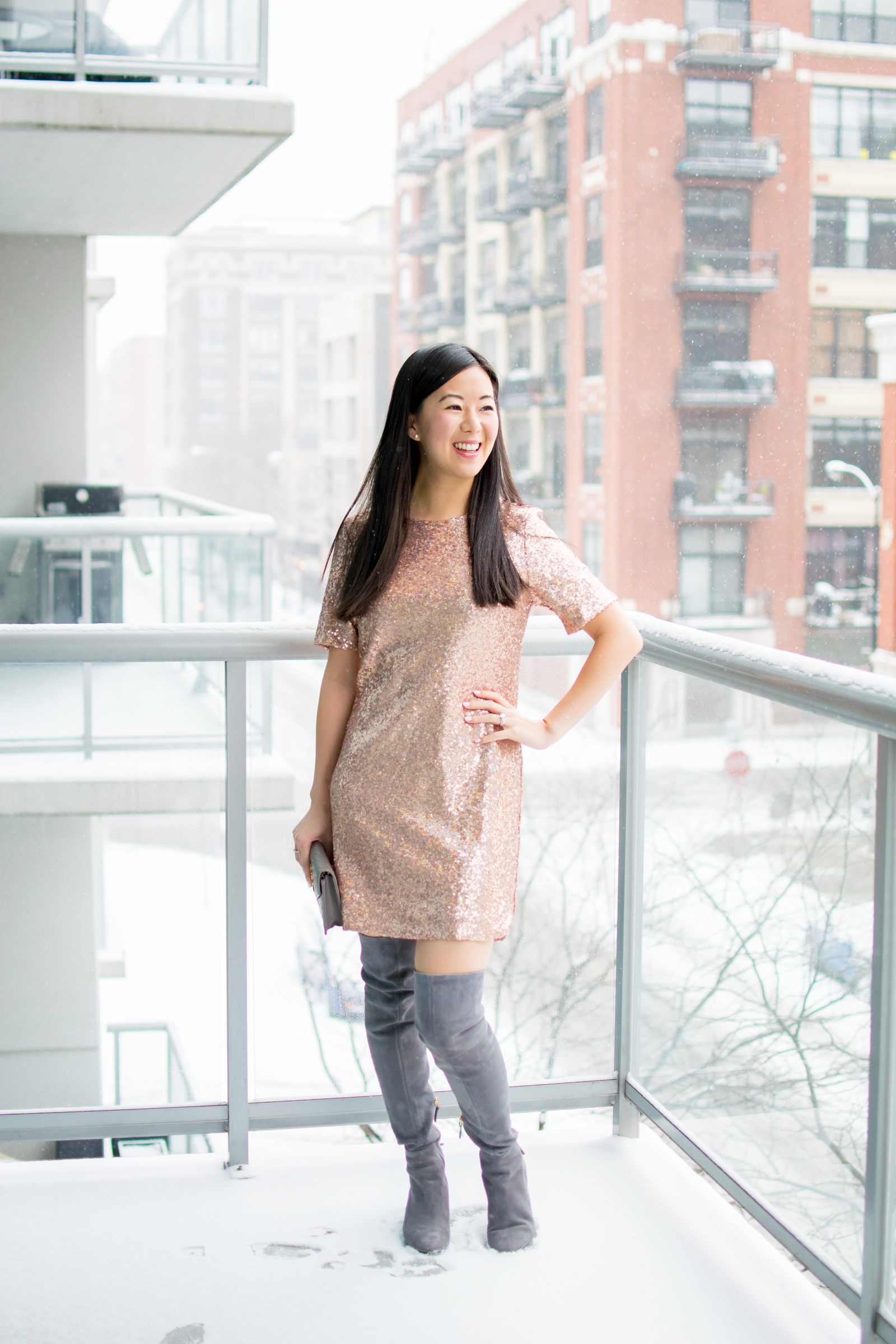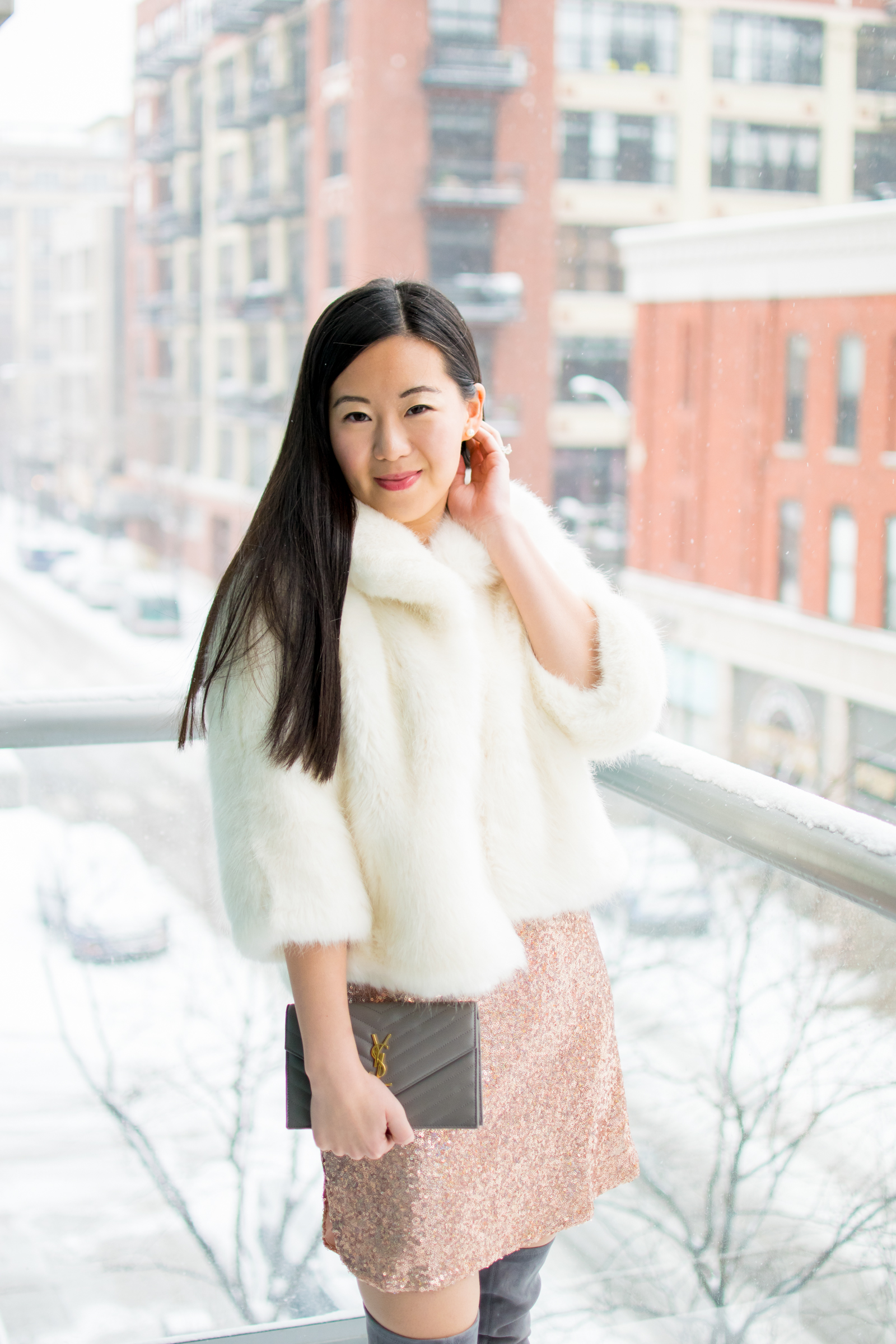 Check out some of my picks below!

Shop the Post