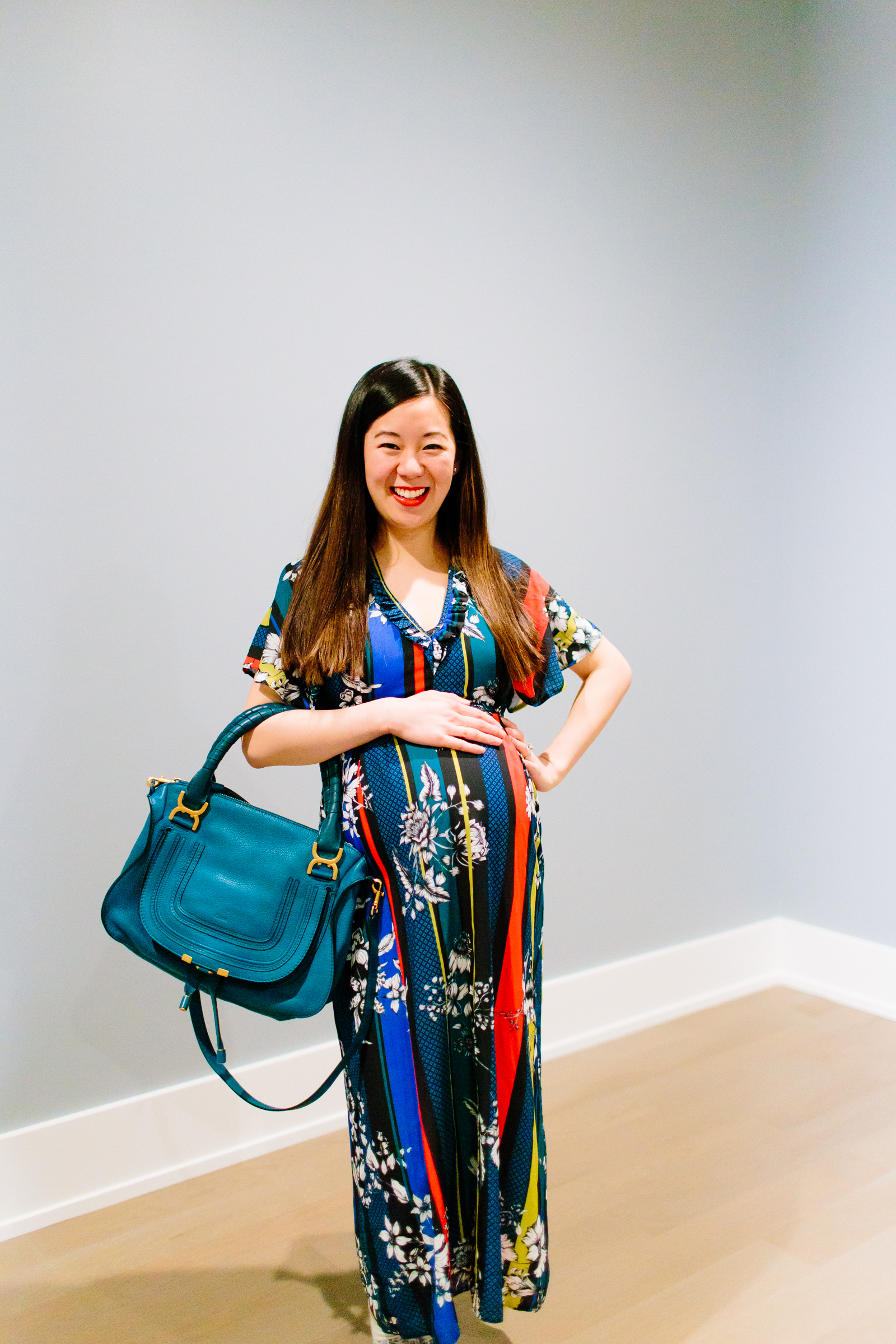 Hi Friends! Thanks for bearing with me as we try to get our lives in order with our recent move!
It's been a week since we officially moved in, but there's still so much to do! Yesterday, Chris and I worked from home, and we had painters, an alarm guy, an AV guy, the flooring guy, plumbers, a guy to install our thermostats, and another guy who came to work on the punch list! And that's on top of the 100 people who came by last week to work on stuff!
Luckily my sister has been here and she's been cleaning up a storm for us (wiping down the insides of all the closets, pantry shelves, drawers, cabinets, unpacking, etc) since it's hard for me now with my almost 35 week baby bump. Of course, this week I started experiencing some of the nasty symptoms like swelling in my legs/ankles/feet that make it even harder to move around.
We've also been trying to get our old place ready to be rented out! So that's been taking up a ton of time.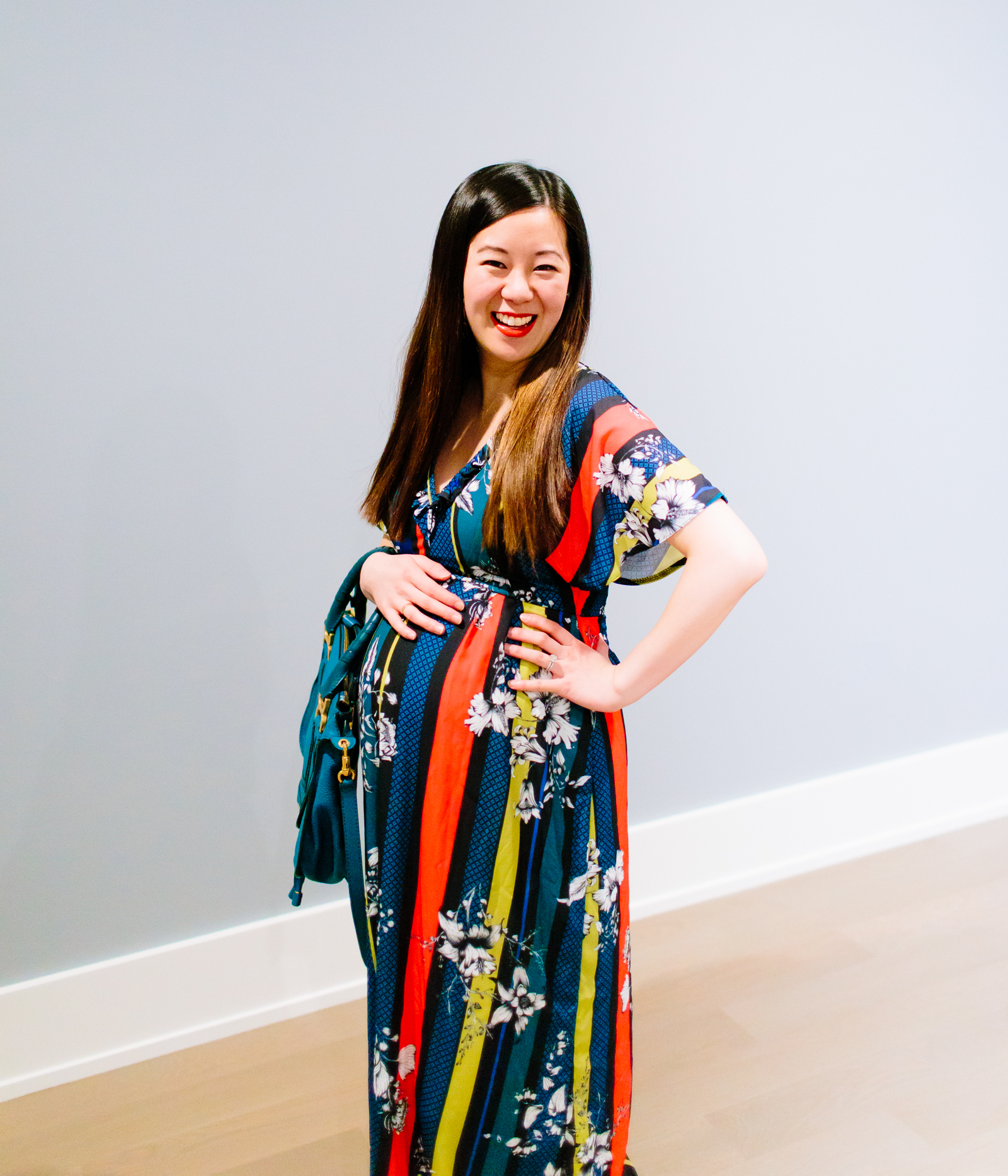 But anyways, it's time to bring you another outfit post, featuring this colorful maternity dress for multiple occasions. This is a great daytime dress, and the length is perfect for gals of all heights! If you're tall, it'll be more like a midi dress, and if you're shorter/petite, it'll fit more like a maxi. Since it's still freezing in the Midwest, this dress can be paired with a blazer, tights, and booties for warmth. You could wear this dress to a wedding even! I thought about wearing it to my baby shower, but ultimately decided to stick to a baby blue maternity dress.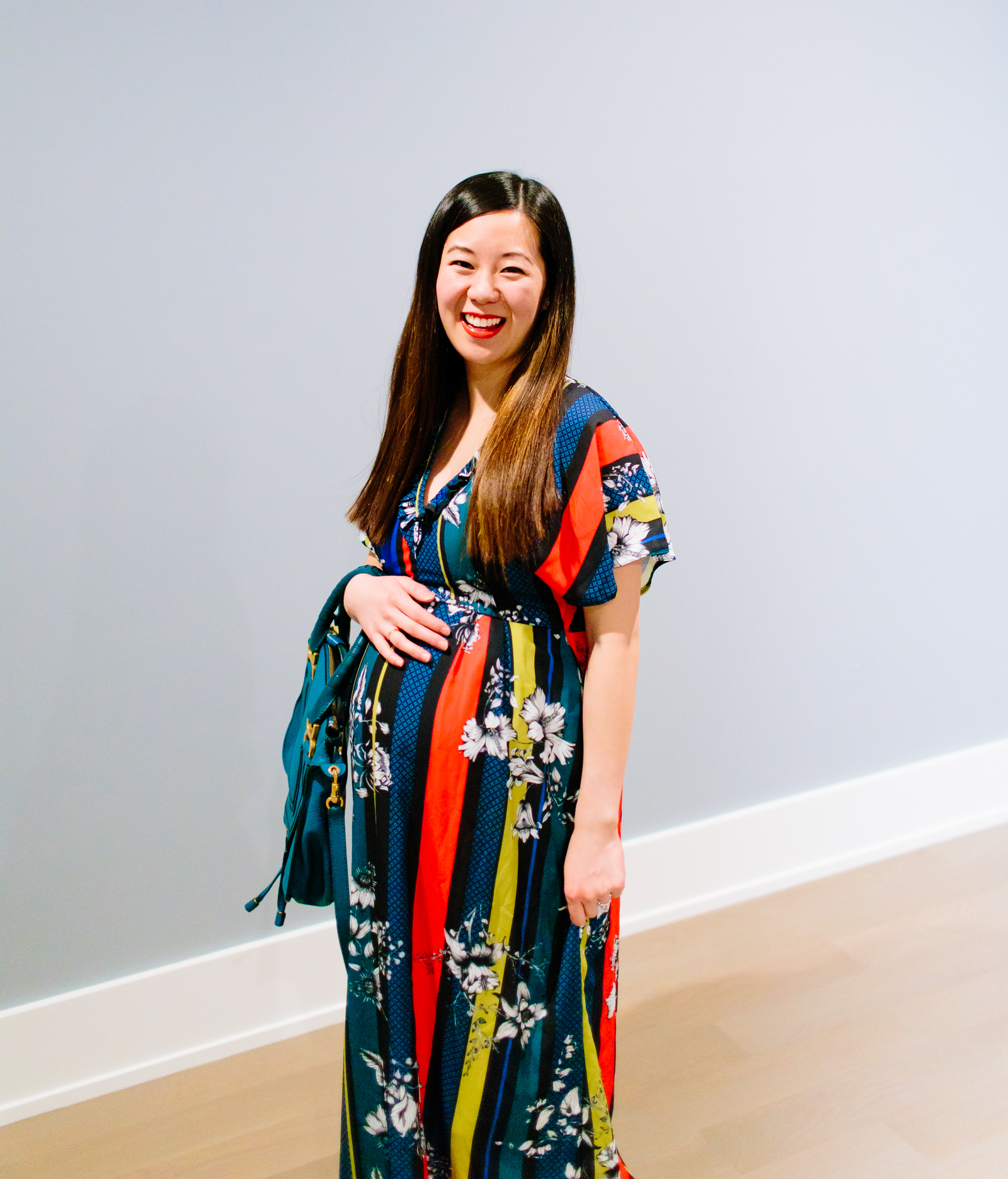 Also, as a side note – a huge Shopbop sale is going on! Use code GOBIG2019 for up to 25% off your purchase!
See you guys back here soon! This week, we hope to get some furniture deliveries and get some more stuff fixed! Car shopping this weekend!
Shop the Post