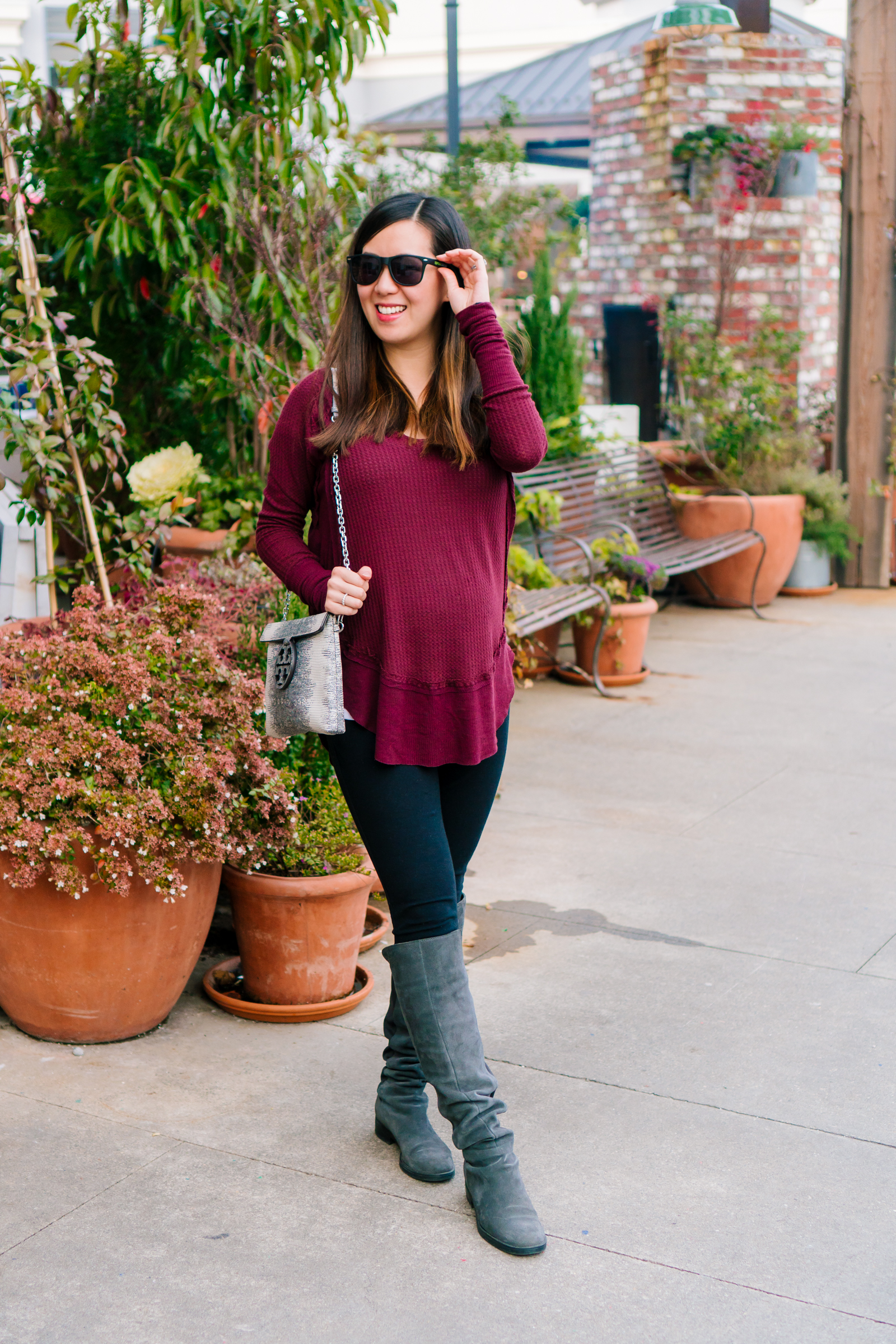 Hi Friends! Happy New Year's Eve!
I thought I'd check in with you guys with some updates since I haven't since Christmas Eve! We spent Christmas with Chris's family in Raleigh, and now we're back in Chicago. The past few days have been a whirlwind of trying to get things done, but we managed to knock a few things off our to-do list.
Keep tracking blood sugar levels  – I was pricking my finger and checking 4+ day to figure out what I can and cannot eat, and the good news is that my nurse is happy with all my numbers! (We rushed to an appointment from the airport!) It was tough during the holidays, but I think I can get into a routine at home now – lots of veggies, organic meat/eggs/cheese, and a few whole grains/beans seems to do the trick. If you missed my earlier post about why I have to check my blood sugar, see here.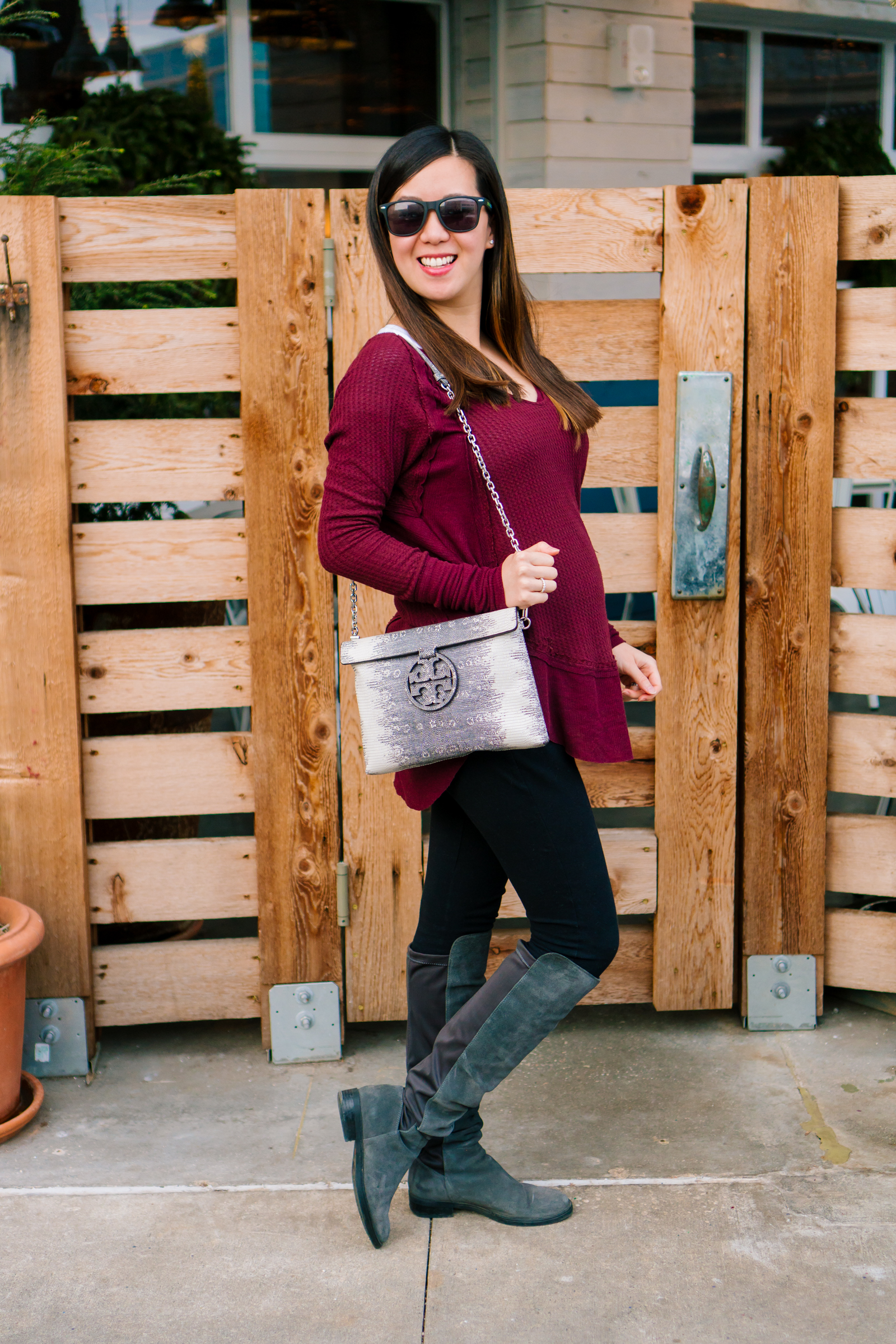 We bought a dining room table for the new condo, and a sectional!  While in Raleigh, we were out seeing a movie and getting lunch, and walked into a furniture store to "browse." And we ended up getting a gray wood dining room table! We are delaying delivery since we don't have a move-in date yet (hopefully sometime in January?) but couldn't miss out on the sale. I didn't get any chairs though – I'm thinking maybe chairs that don't match the table? Like a cobalt blue? What about rose gold? Chrome?
Yesterday, we went to look at couches – the same brand as Chris's parents'…and we ended up ordering one too! It's a pale gray sectional, and I'm super excited to lounge on it. It takes 4-6 months to deliver, so I guess that won't be an issue with our lack of moving date.
We also started picking out baby stuff – not buying anything yet, but I figured we should add some stuff to our shopping cart so that once we move, we can just hit submit. Also, my friends are throwing us a baby shower! I didn't have a bridal shower because I felt weird about having people get me gifts, but then I kind of regretted it later, after going to so many other fun bridal showers. So I'm super excited about having a shower for Small Bean.
Today, I'm ordering more light fixtures for the new condo – recently I saw like 95% of light fixtures have a cancer/reproductive harm warning now due to California's Prop 65 which freaked me out. But I'm not sure we can avoid it. Yikes. As long as we make sure any furniture in the baby's room is good?
I'm still off work today. Chris thought he had a half day, but turns out, he's working a full day 🙁 We're heading to our friends' place for NYE Casino Night tonight, so that'll be fun! It's crazy how things can change in a year. Last year, we were in Paris! This year, I'm pregnant and can't eat anything fun, haha. Next year…will be have a baby crawling/maybe even walking around??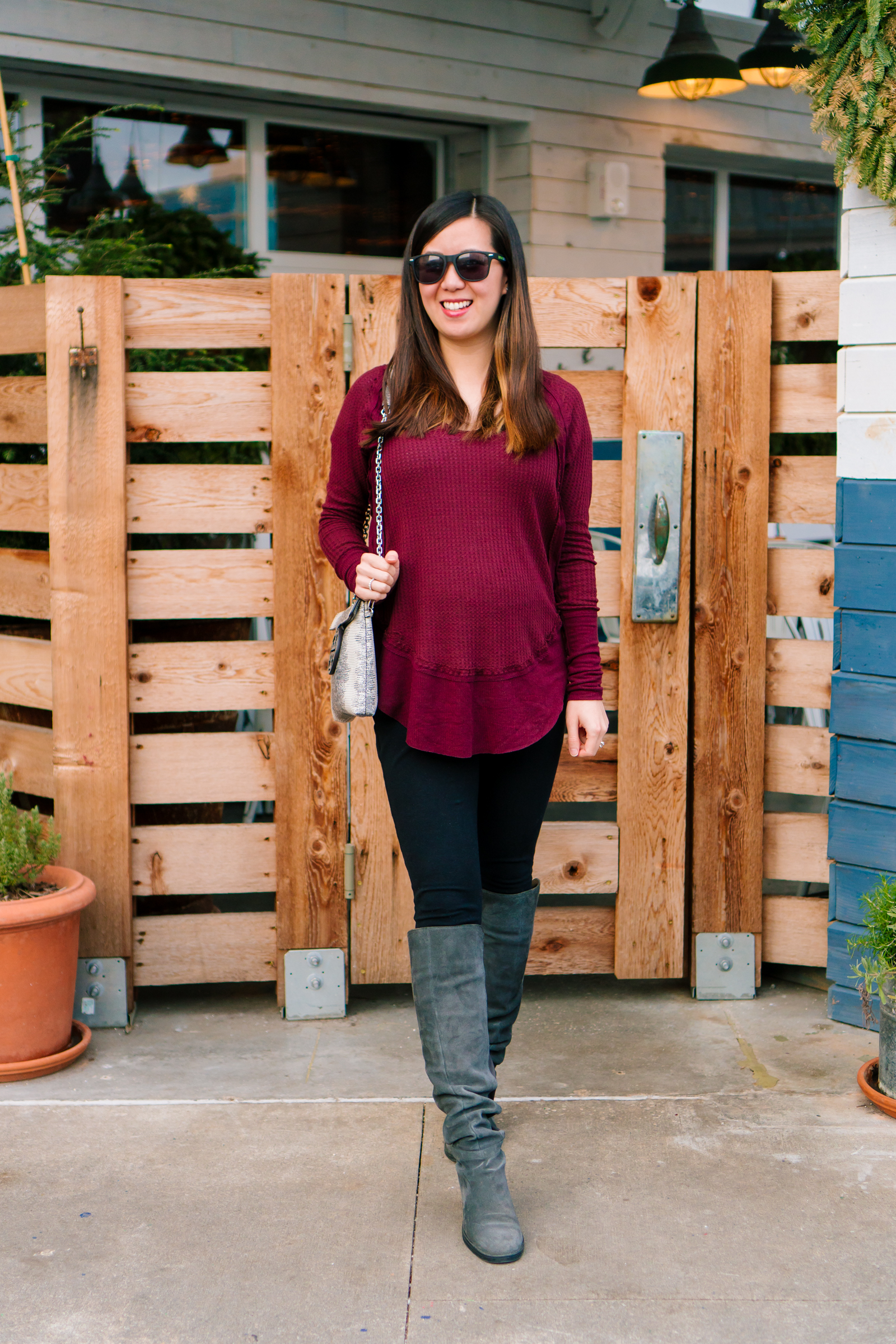 Thank you for reading and following along on Instagram! Happy New Year!
Shop the Post