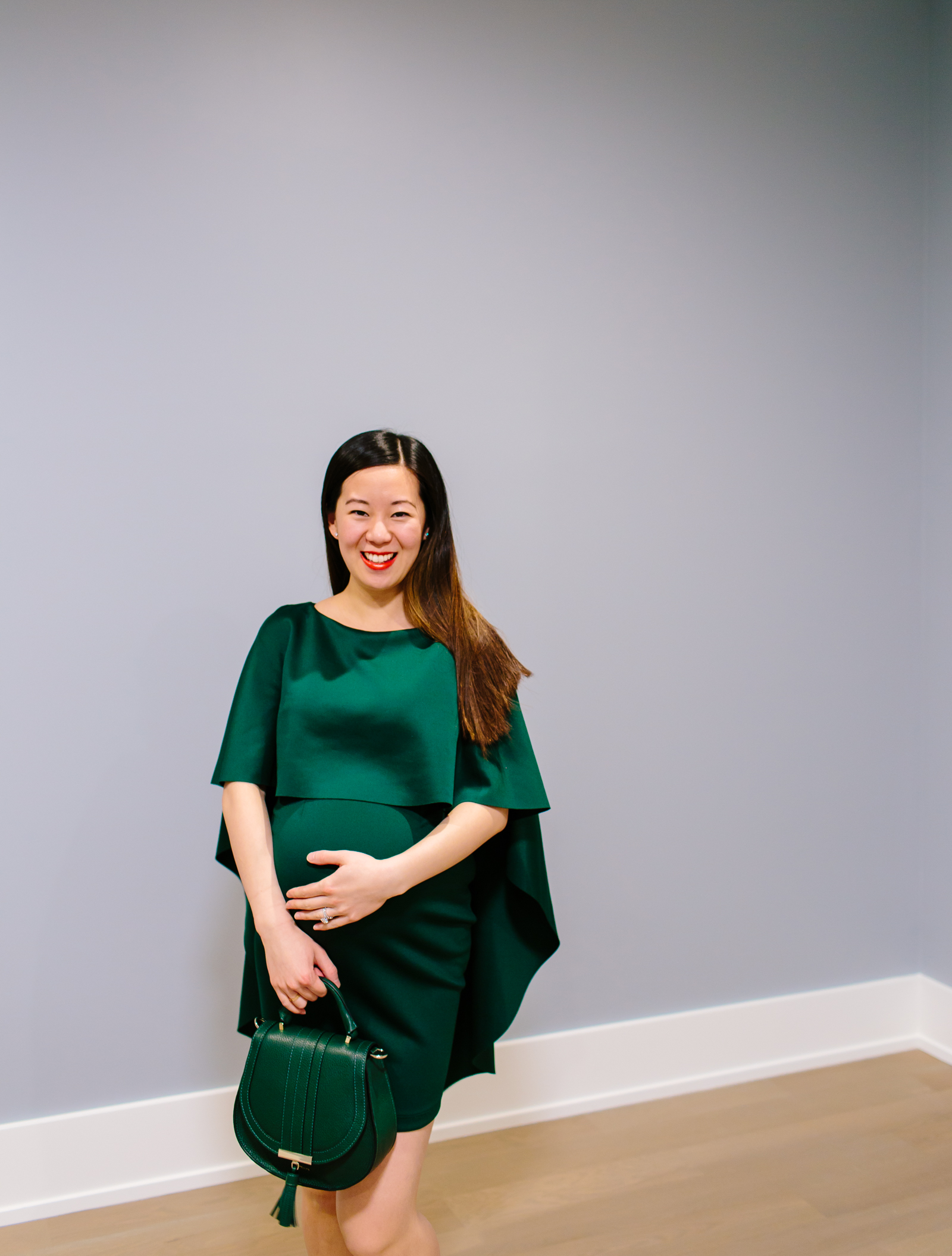 HAPPY FRIDAY!! What are you guys up to this weekend? We're slowly making progress on the new condo stuff, and hopefully by the end of the weekend, our place will feel more like home. (We still have a lot of organizing/cleaning to do, as well as furniture deliveries, and a few things that need to be fixed). The good news is that we can start getting mail/packages starting today, so bring on the online shopping! Chris and I are also looking for a car this weekend.
Today, I wanted to pop in and share this dress. Maternity evening wear can be kind of challenging, right? If you're pregnant, you might already be feeling tired in the evening, so you need something that fits well and is comfortable. Also, it might be the last chance you have for a fancy night out in a while – no pressure! 😛 I love how the cape adds a touch elegance to this dress. It even kind of reminds of the dress Meghan Markle wore during her tour in Australia.
And speaking of the Duchess of Sussex, she also owns this exact bag! It's currently part of the Shopbop sale now too!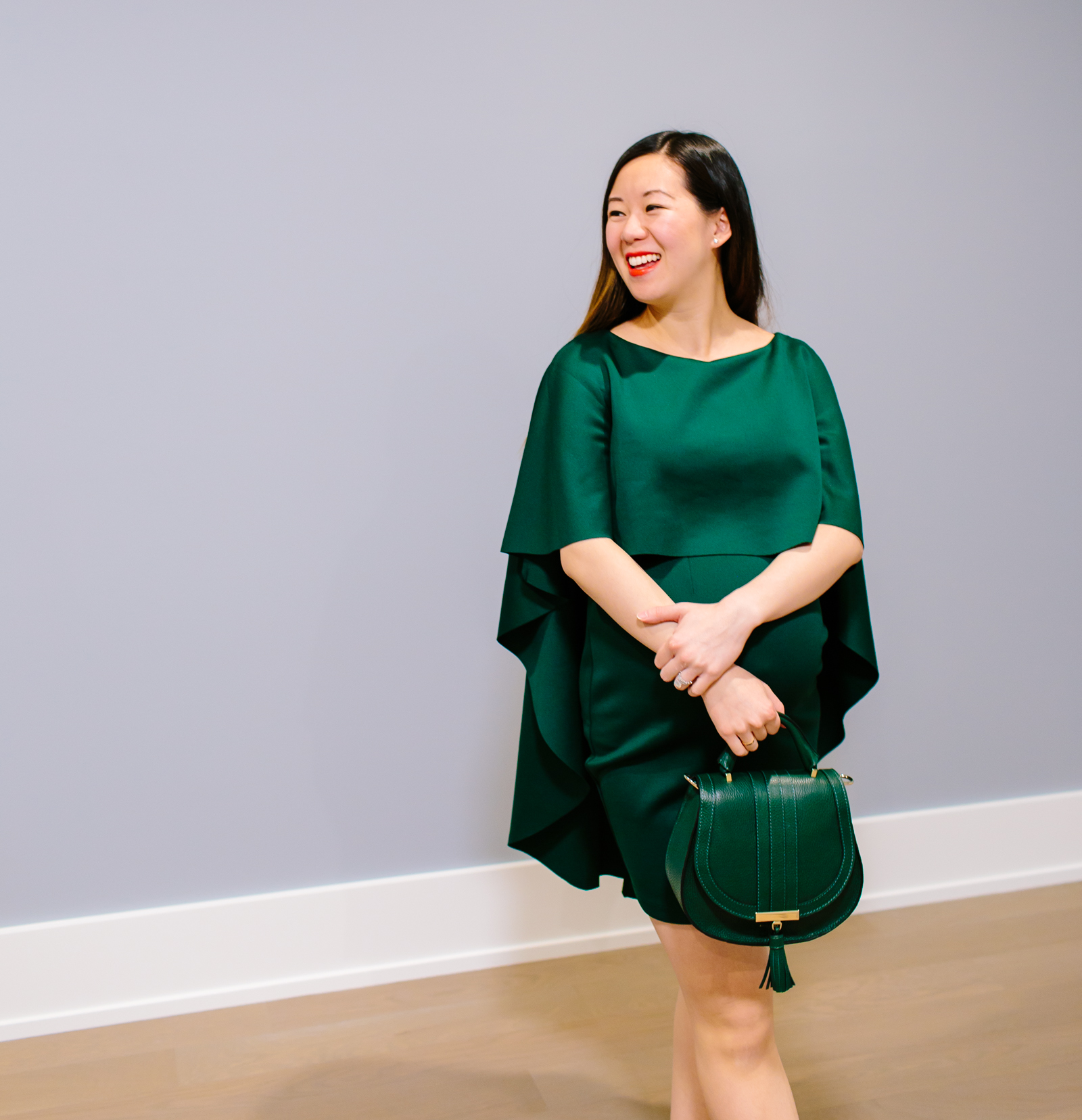 Check out more maternity evening wear below! Have a great weekend!
Shop the Post