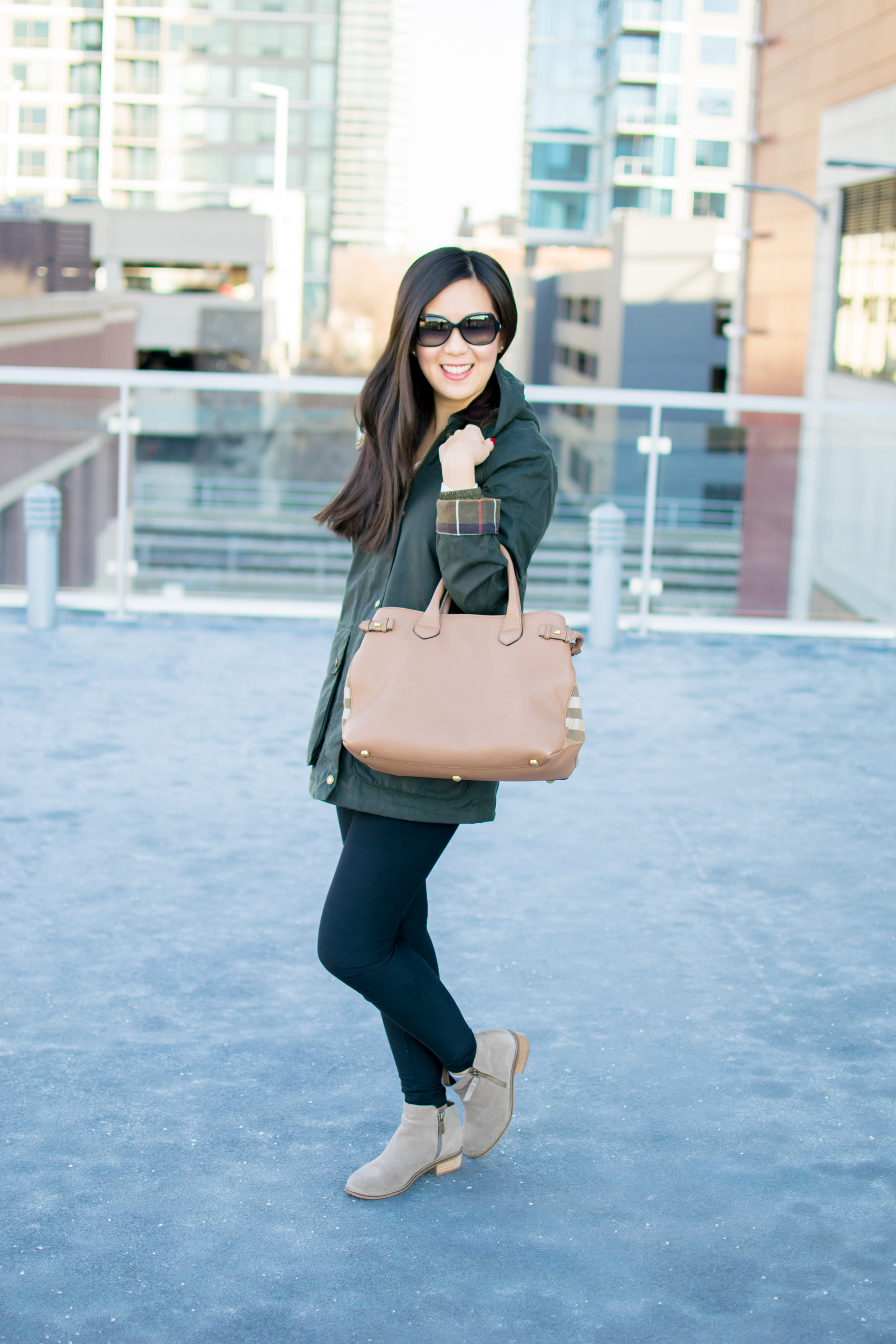 Happy Friday! I'm excited because today is my last day in the office until January 8th! Yay! Chris and I are headed to Paris, Basel, Lucerne, and Amsterdam. (We have a wedding to go to on December 30, and decided to make a trip out of it). I've never been to Europe before!!!
One of the purchases I got for this trip is this Barbour jacket, since it's pretty much going to rain every day of our trip. I've been eyeing Barbour waxed coats FOREVER, particularly the Classic Waxed Beadnell. (The wax keeps the jacket waterproof). The stock photos don't do the jackets justice, but once you try them on, they're so cute and classic! And Kate Middleton has one.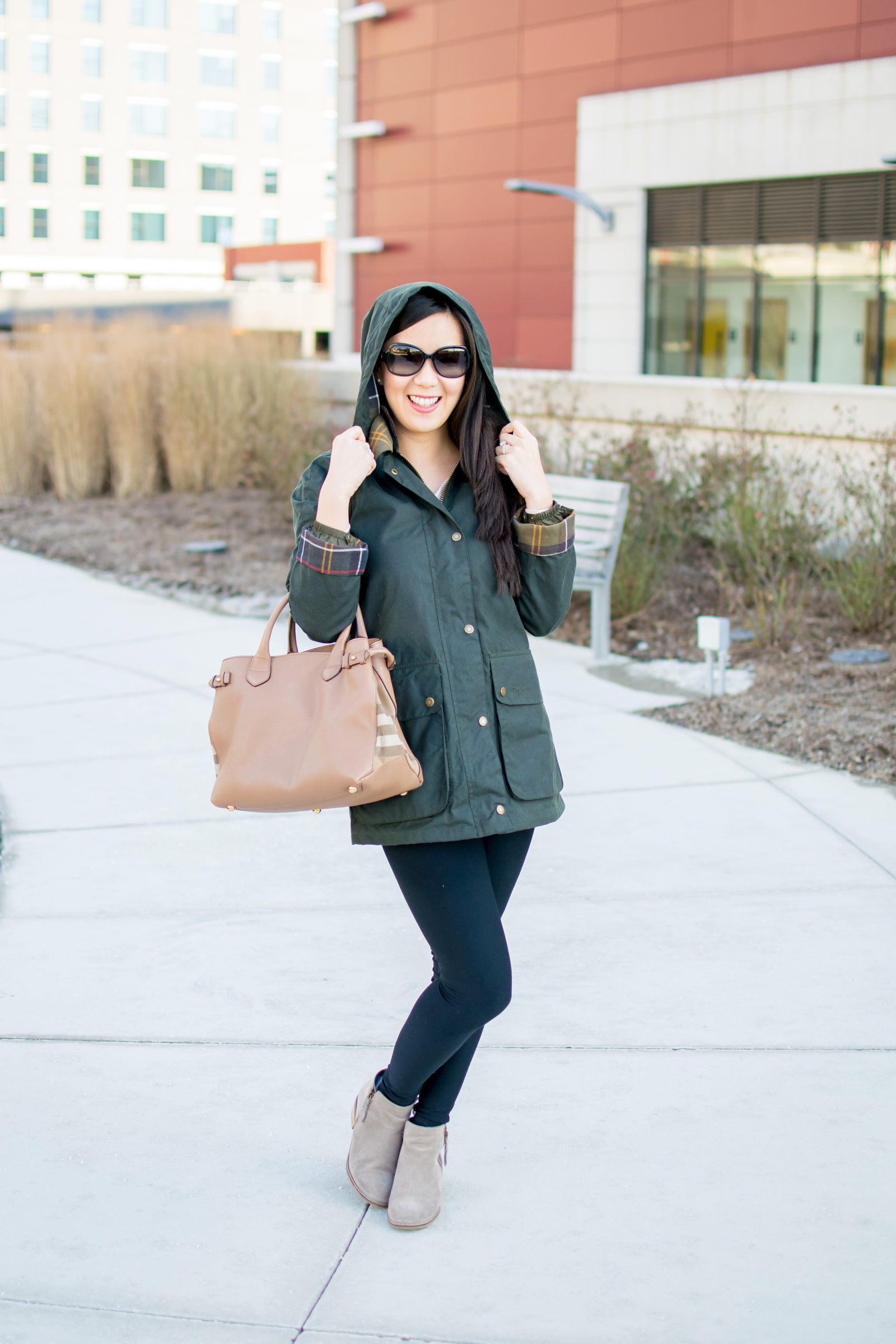 Anyhow, the Waxed Beadnell rarely ever goes on sale, and it doesn't have a hood. You have to purchase it separately. So when I saw this coat on sale, I jumped for joy. It's pretty much the same as the Beadnell, except it's marketed as a rain jacket. It comes with a hood! I almost wanted to get both this color, the sage, as well as the navy, but then decided that would sound like I have a shopping problem and reeled myself in. Plus, according to the Barbour website, they will do repairs and re-wax the coat as needed, so really one coat is all I need. (I'm trying to convince my sister to get one now too…maybe she can get navy so I can steal hers).
I'm planning on wearing this even when it's not raining, with jeans, with cords, with whatever! So obsessed with this purchase!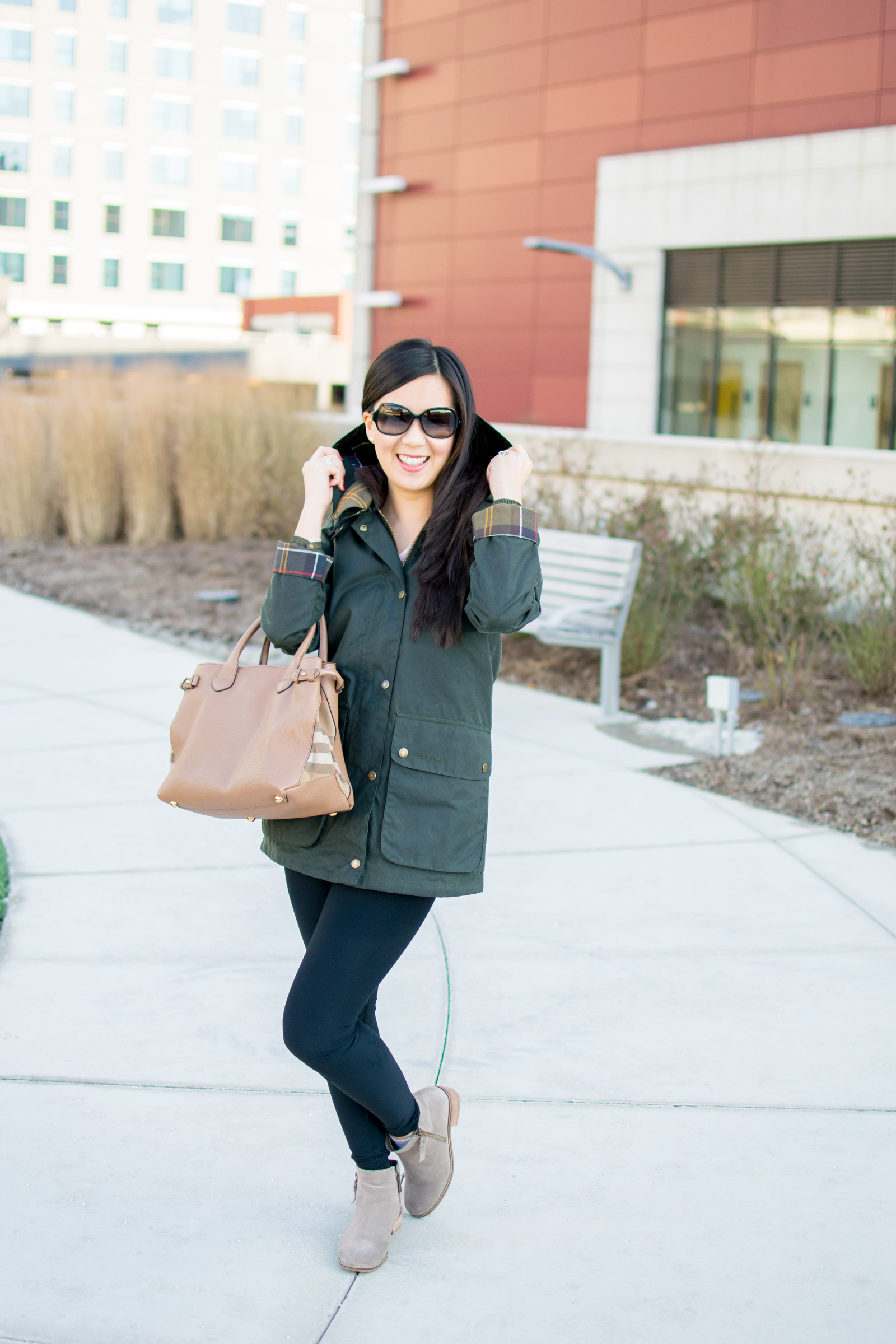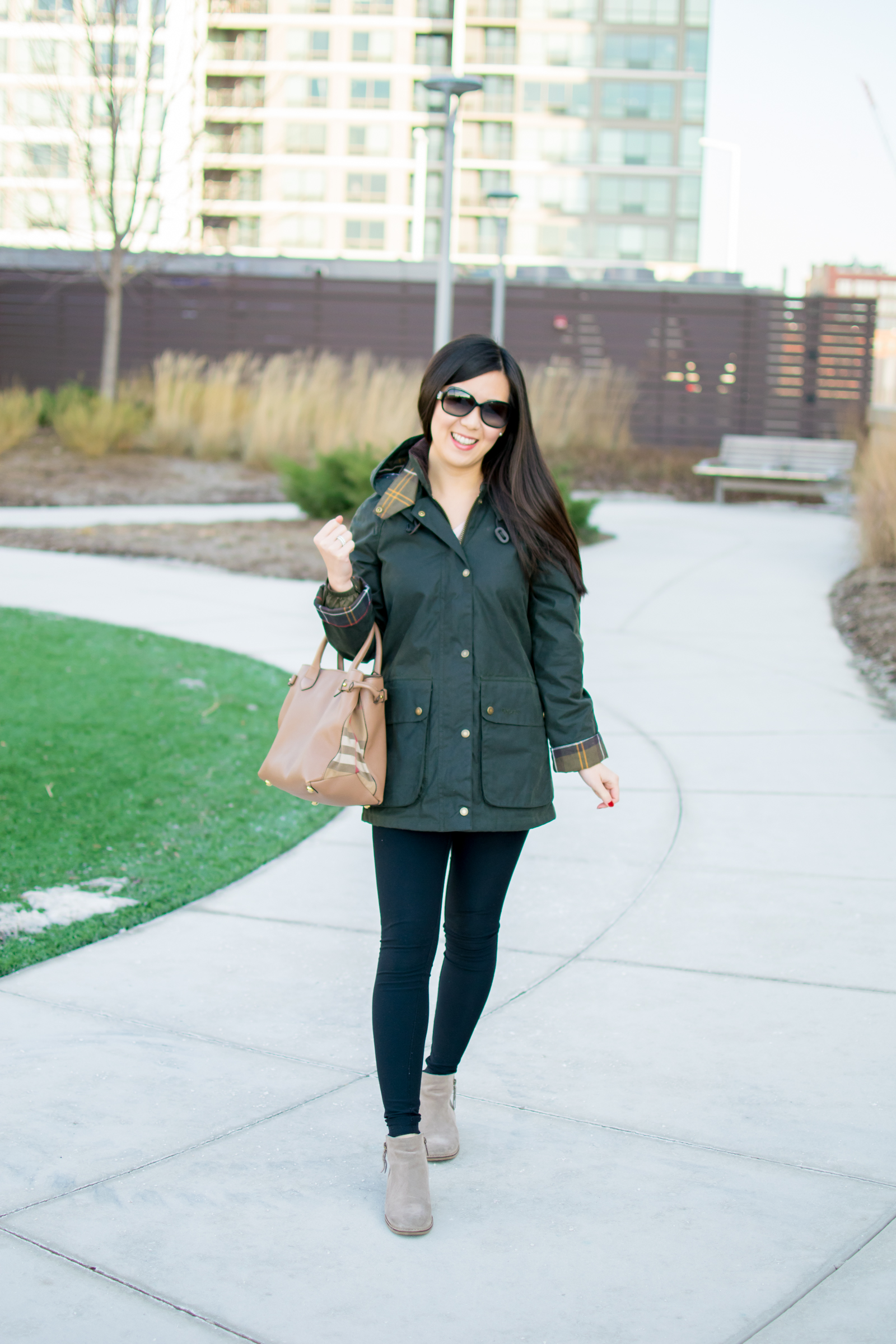 Check out my roundup of waxed Barbour coats, available at multiple retailers. This is NOT sponsored. I'm just really excited about this coat, haha.

Shop the Post