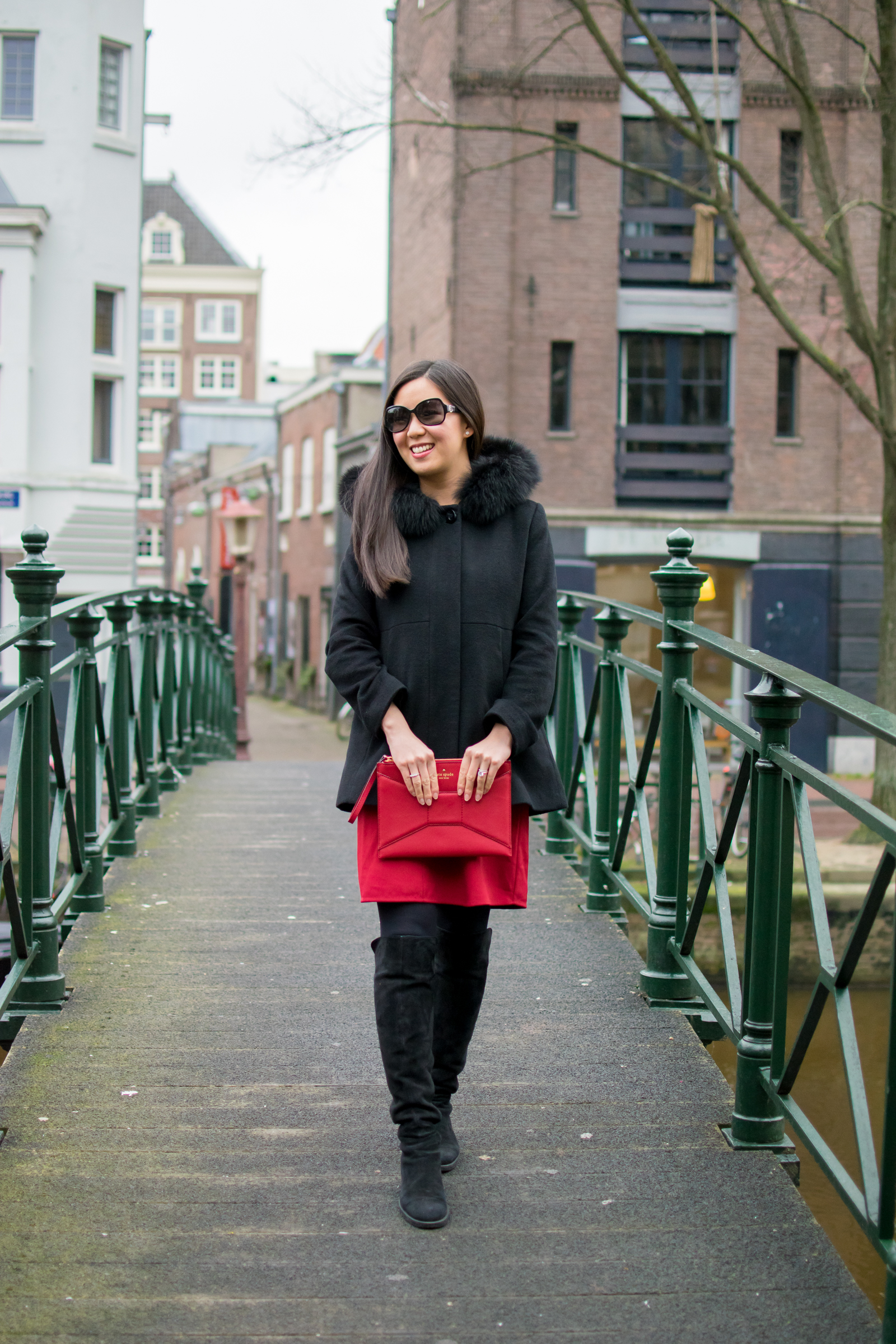 Hi Guys! How's your week going? I'm still trying to catch up after traveling last weekend – I feel so behind! Can't wait for Friday.
Today, I wanted to pop in and share some more photos we took in Amsterdam. This is one of my favorite coats – I also own it in Ivory. It's very warm and flattering, despite not being very form-fitting/tight. Sometimes, you have to pile on the layers, and then my coat is too small – not the case here!
On the day we took these pictures, Chris and I tried to shoot before we ate brunch since it was supposed to rain later in the day. We were both starving, and Chris had to go to the bathroom really badly. The pictures did not turn out well – that's what happens when your head isn't in the game I guess! We ended up going to to brunch (and the bathroom, haha) and when we were done, it still wasn't raining, so we went back to re-shoot. We actually saw two other bloggers taking photos, so we creepily followed them from a distance and took pictures in their spots after they were done! Perfect, right? Already vetted locations!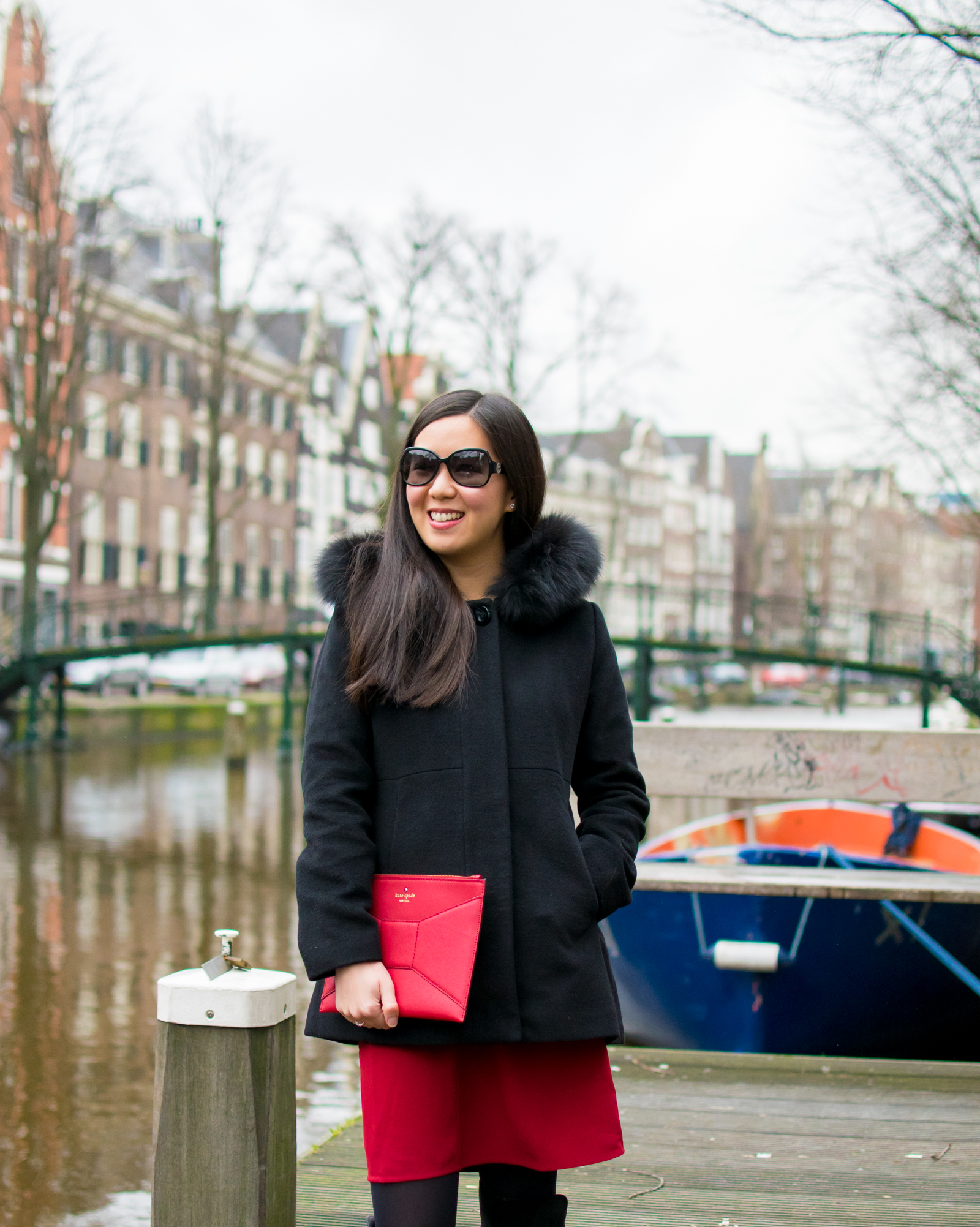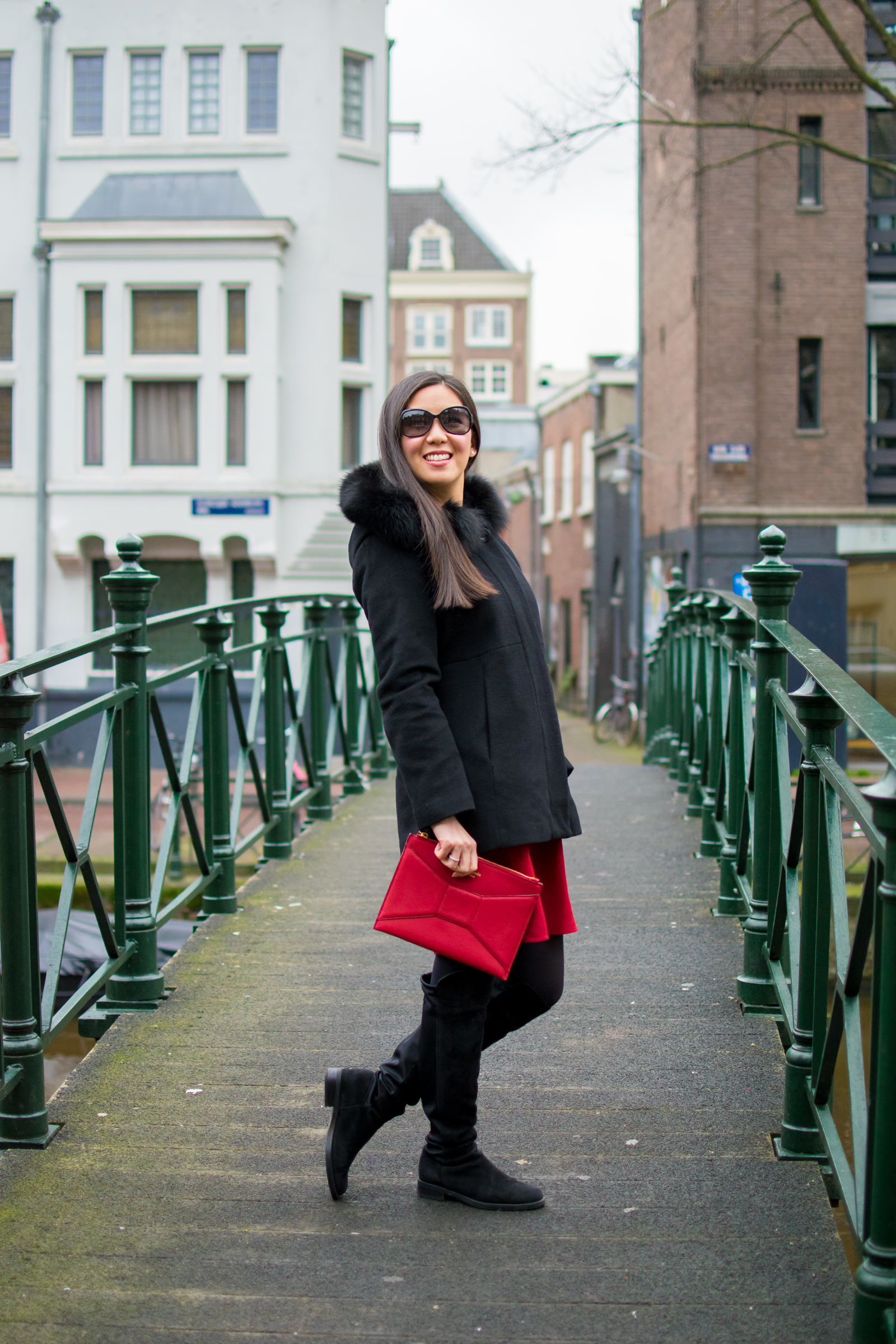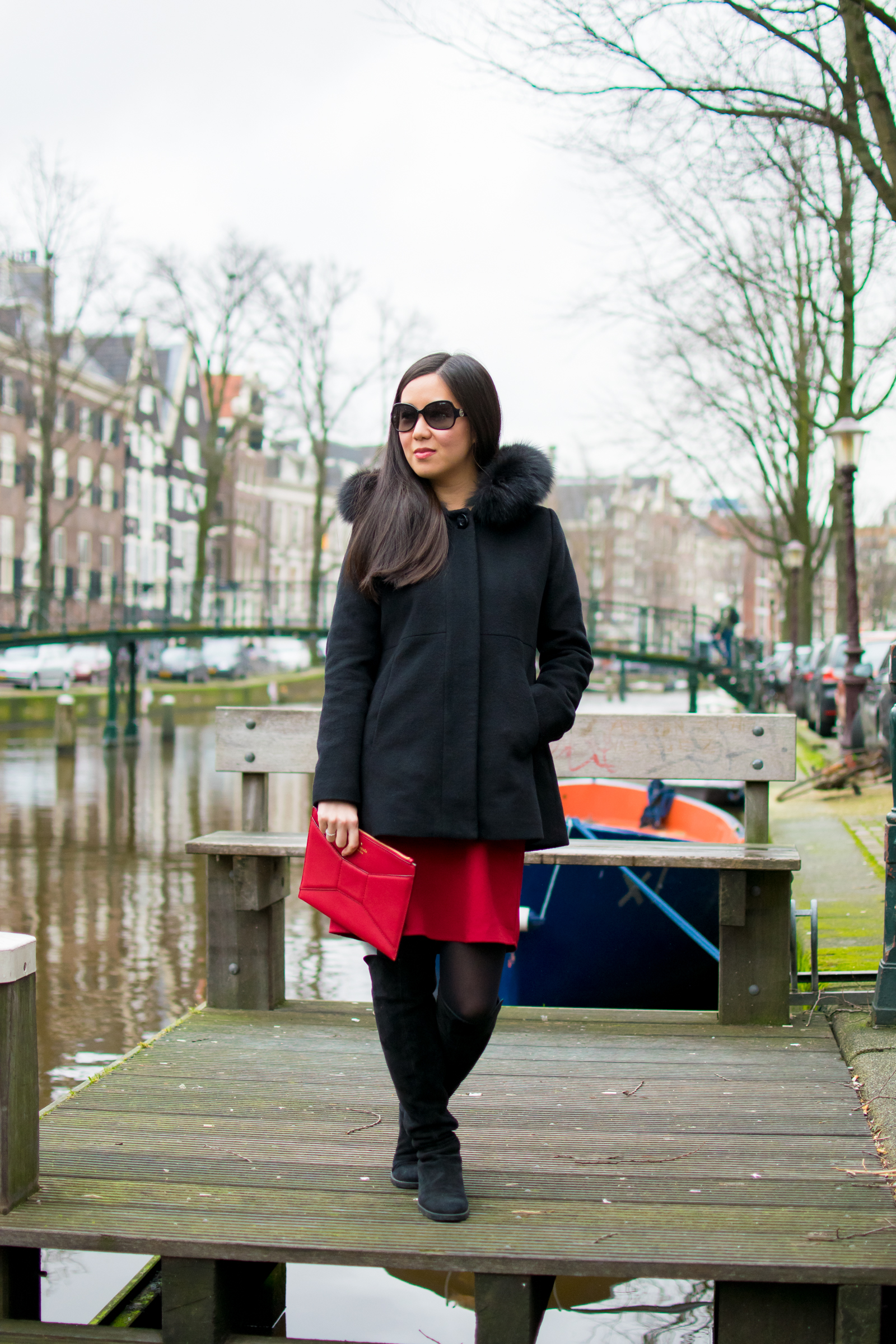 Shop the Post