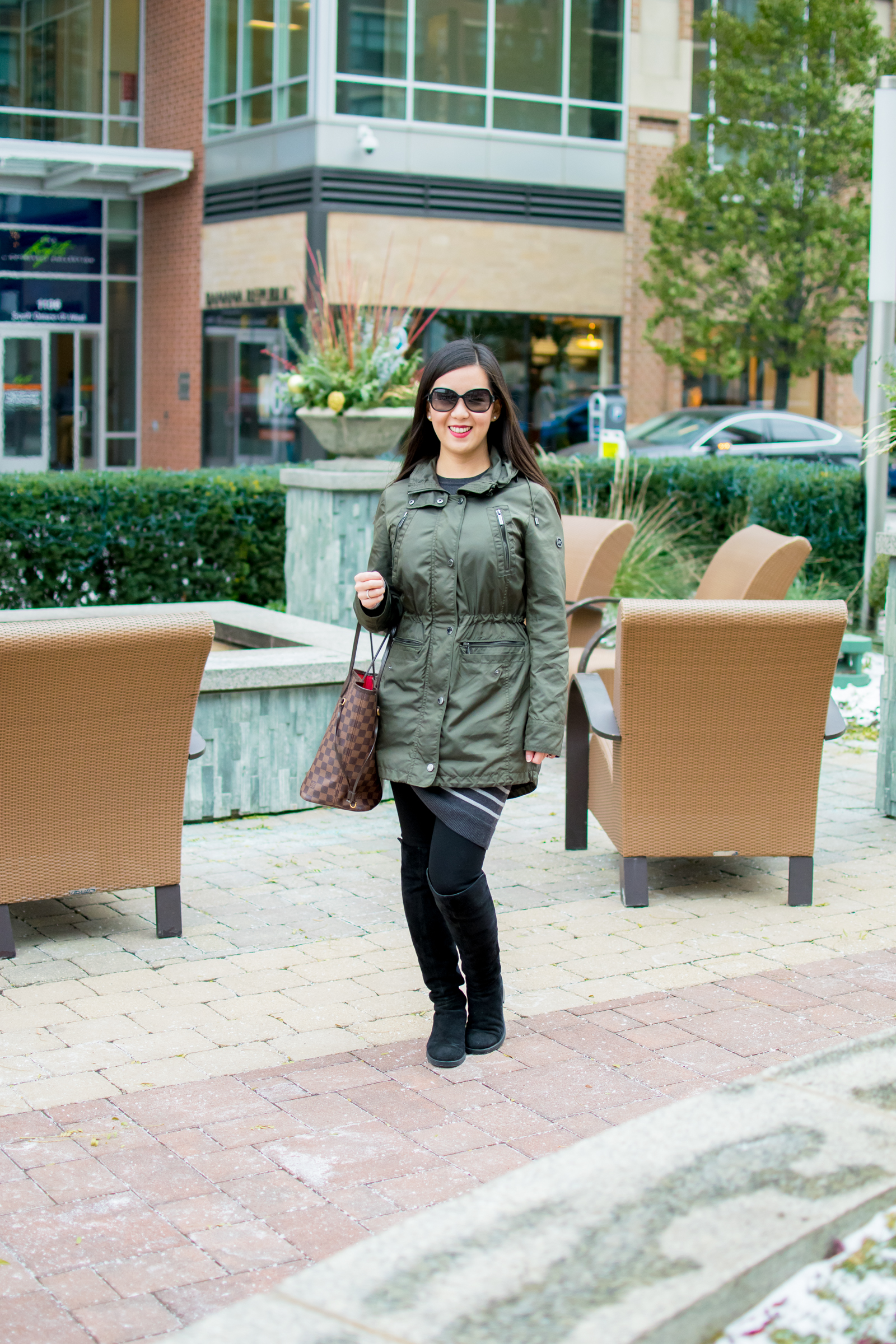 Anddddddd…it's Monday again 🙁 Does anyone actually like Monday? Anyone who is on a M-F work schedule?) I always dread Mondays for sure. If I had a fun and relaxing weekend, I don't want it to end. If I had a busy and tiring weekend, I feel like I need more time to rest before the work week starts all over. But enough complaining.
This past weekend, Chris and I went to the movie theater to see Thor, and then we went to Monteverde in the West Loop for dinner. I'm obsessed with Monteverde (contemporary Italian food). The last time we went was for Chris's birthday, and we decided this weekend to use an AMEX gift card we got for our wedding. It was SO good. Each time we go, we share a couple of house made pastas, and the bone-in rib eye. YUM!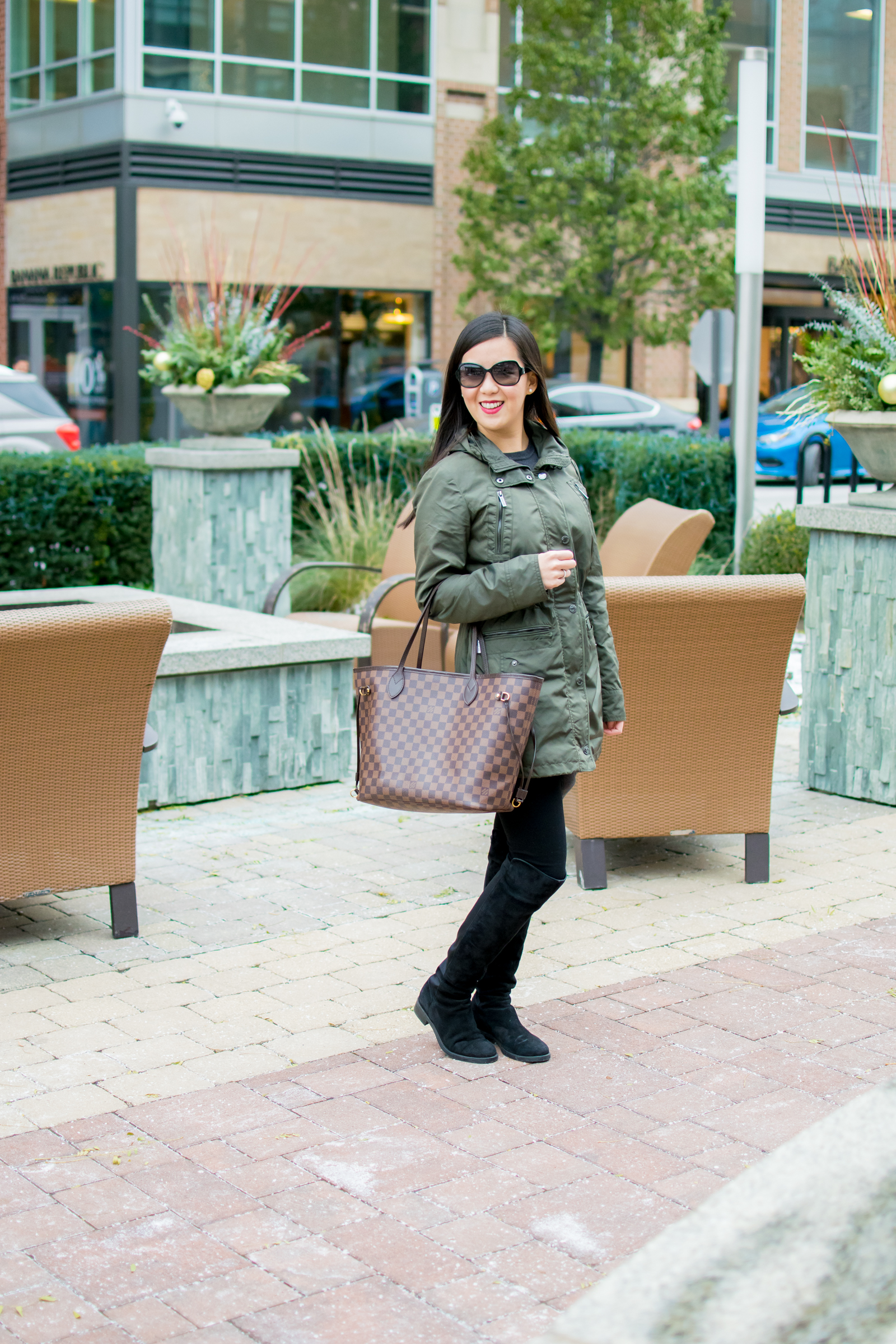 The whole time we were out, Chris was kept saying how cold he was, despite wearing a North Face parka (I know it's officially The North Face, but I feel like it's awkward to say) and gloves. I wore this anorak and no gloves, and I felt fine!
This anorak is definitely my favorite go-to fall jacket. It's just so easy to wear! By that, I mean it's easy to put on, has lots of pockets, has a hood, and is waterproof! There's even a waist-cinching drawstring that you can tighten to make this jacket more figure-hugging, but as you can see, I don't have it pulled too tight because I like to be comfortable haha. It's good to know it is adjustable, and you can loosen it after eating dinner. The material is pretty thin, but it's warmer than you think.
It rained most of the day Sunday, and this was the perfect outfit. In addition to this waterproof anorak, my boots are also waterproof! My LV tote is one of my favorites to wear for stormy weather too, since water just rolls right off of it. (If you have the monogram tote, you probably don't want to get the vachetta leather handles wet). Lastly, this anorak comes in both regular and petite sizes.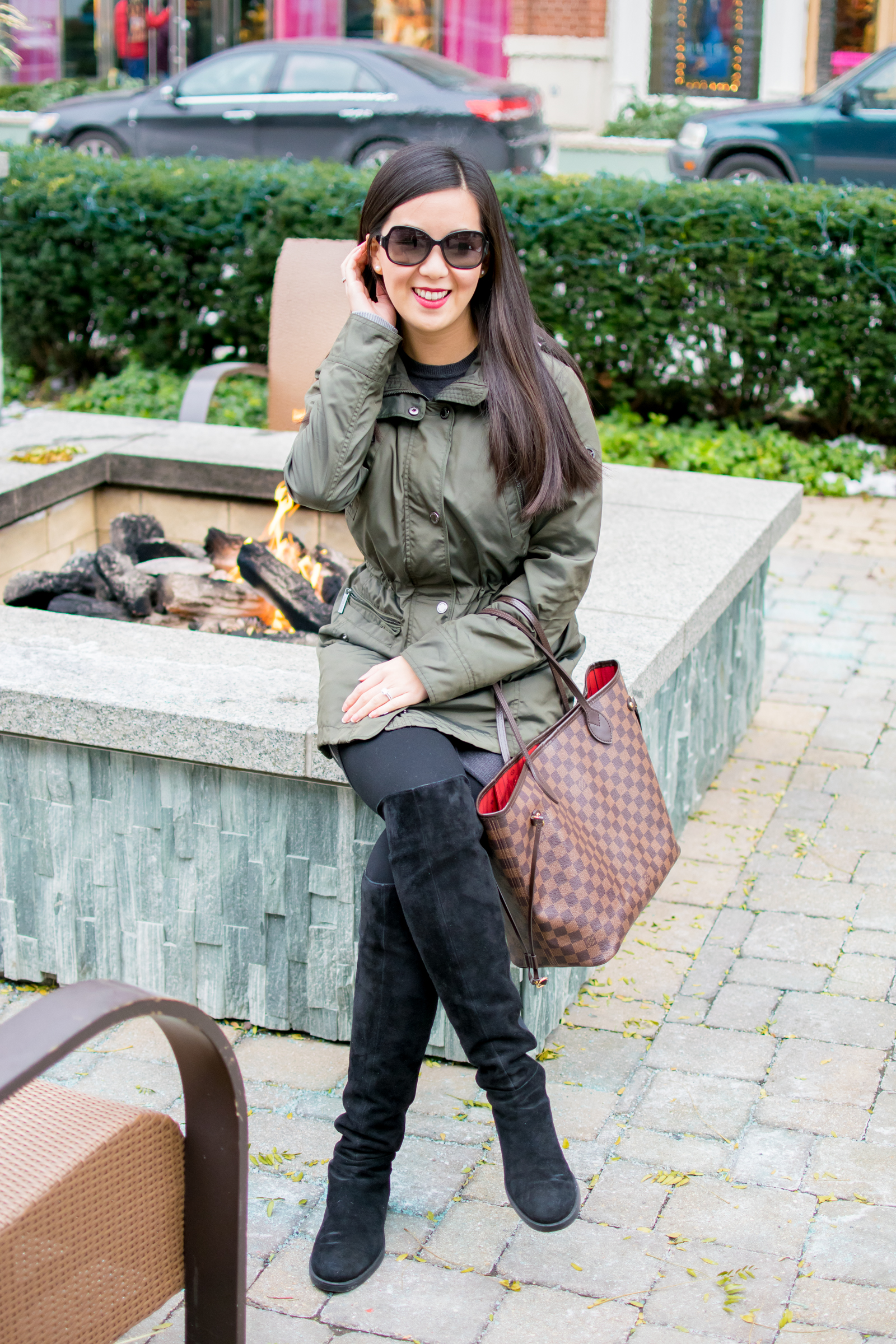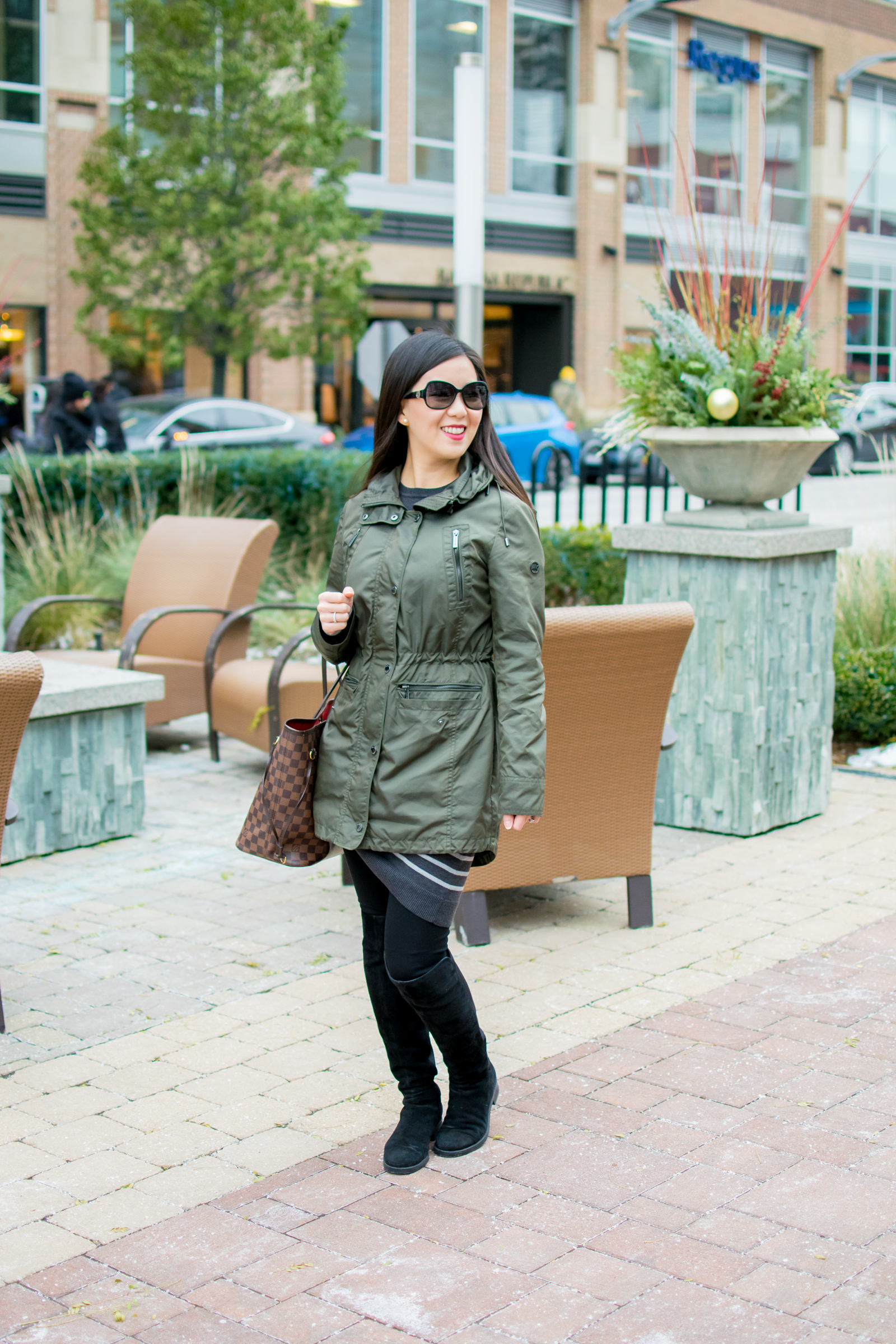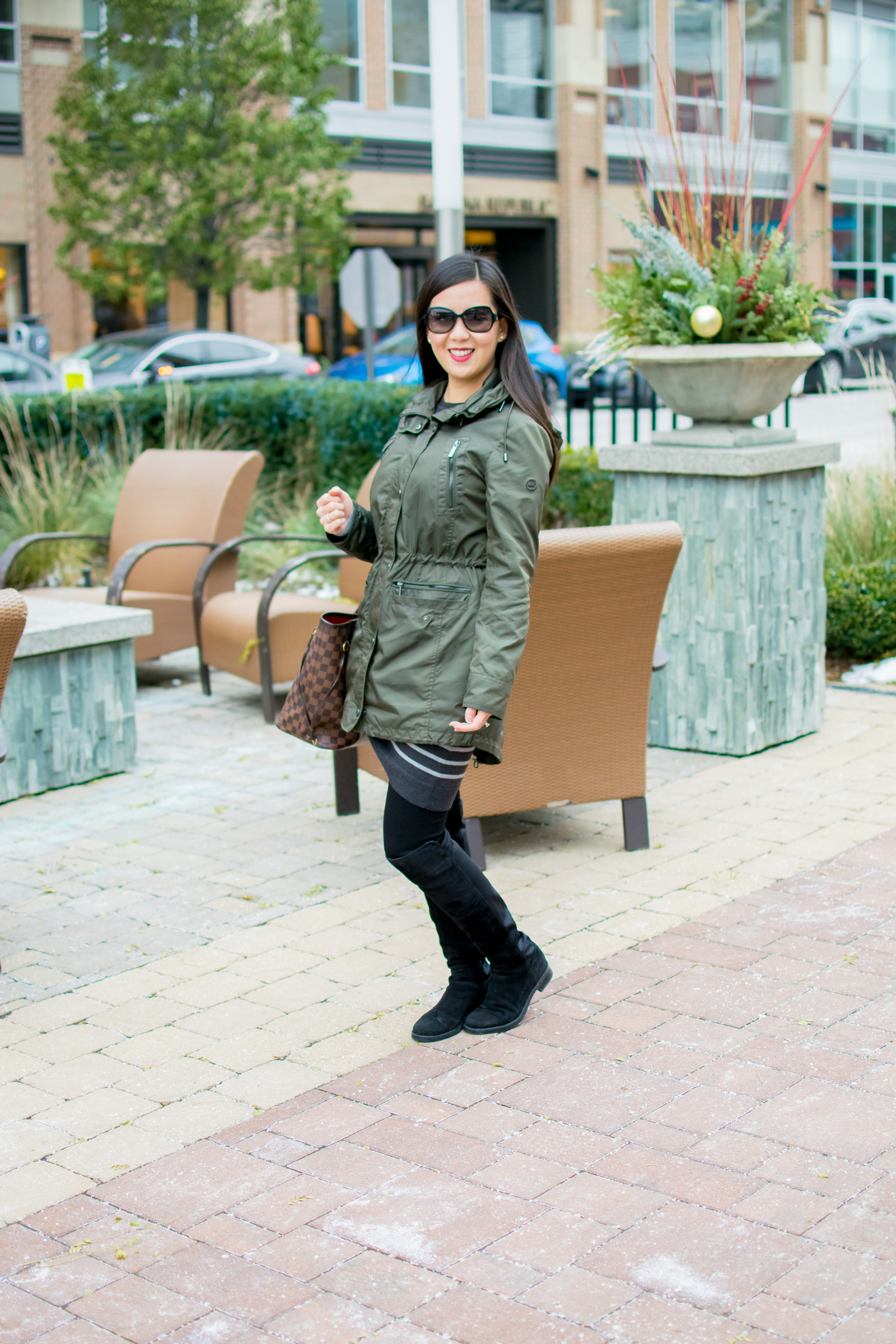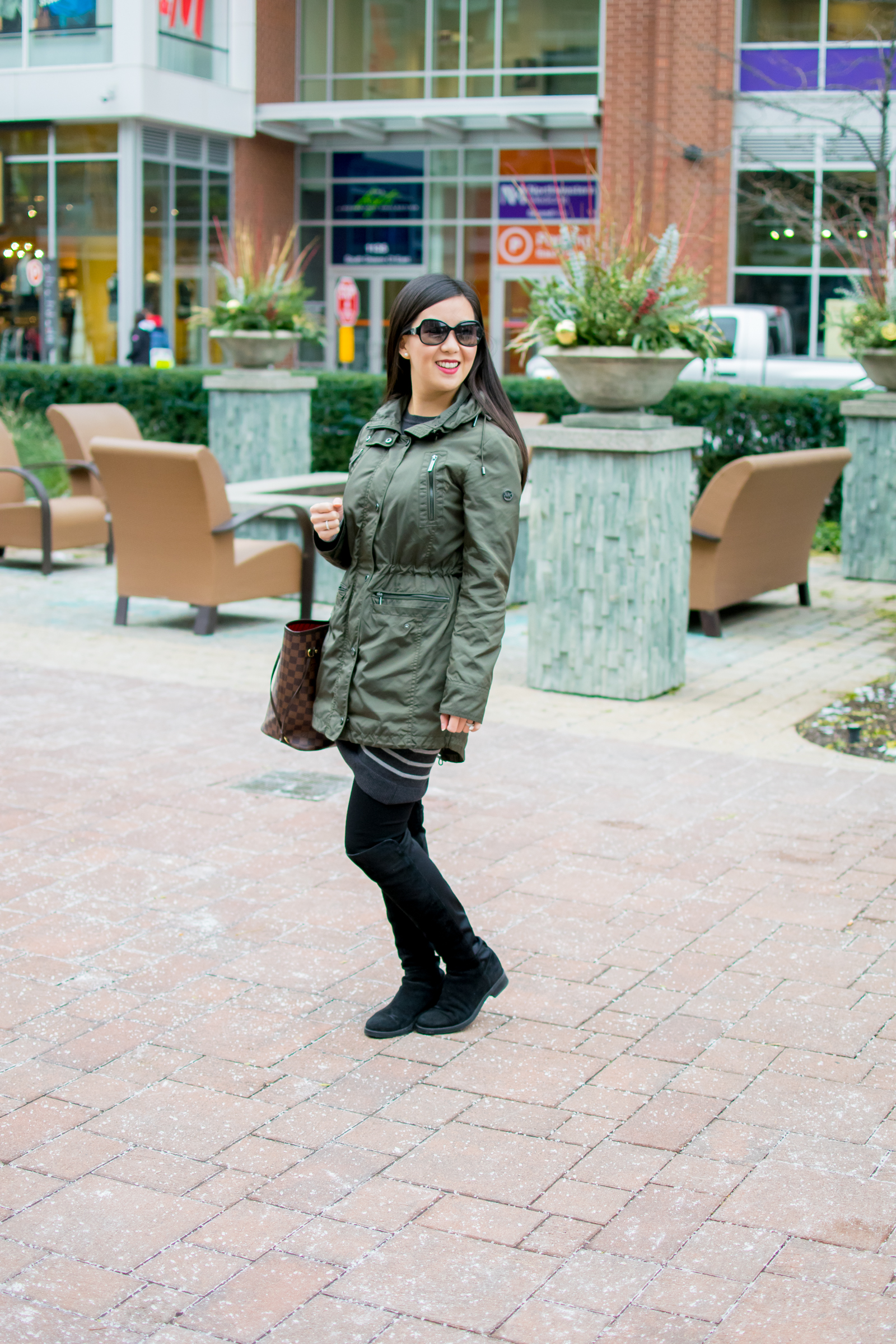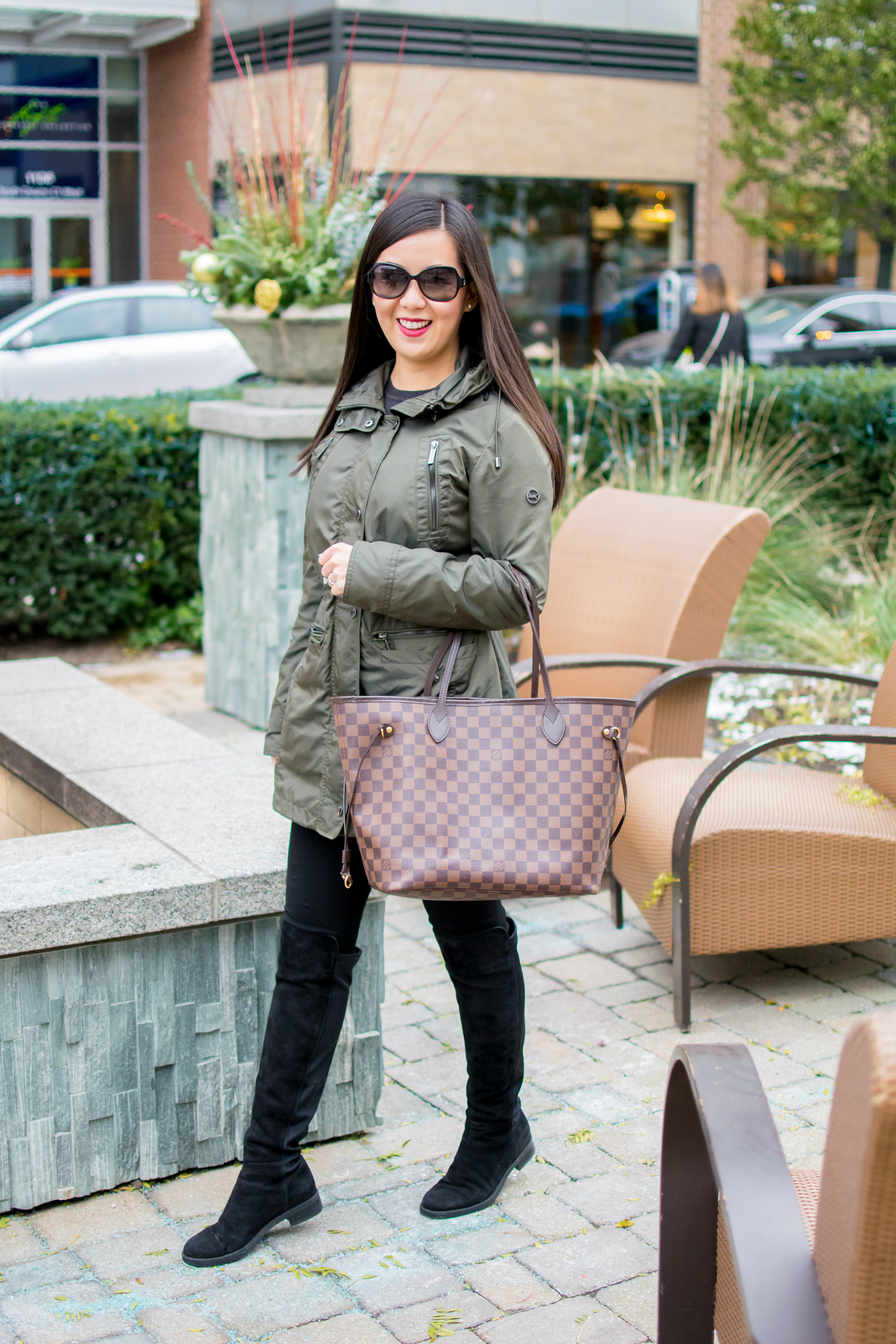 Have a great Monday!
Shop the Post