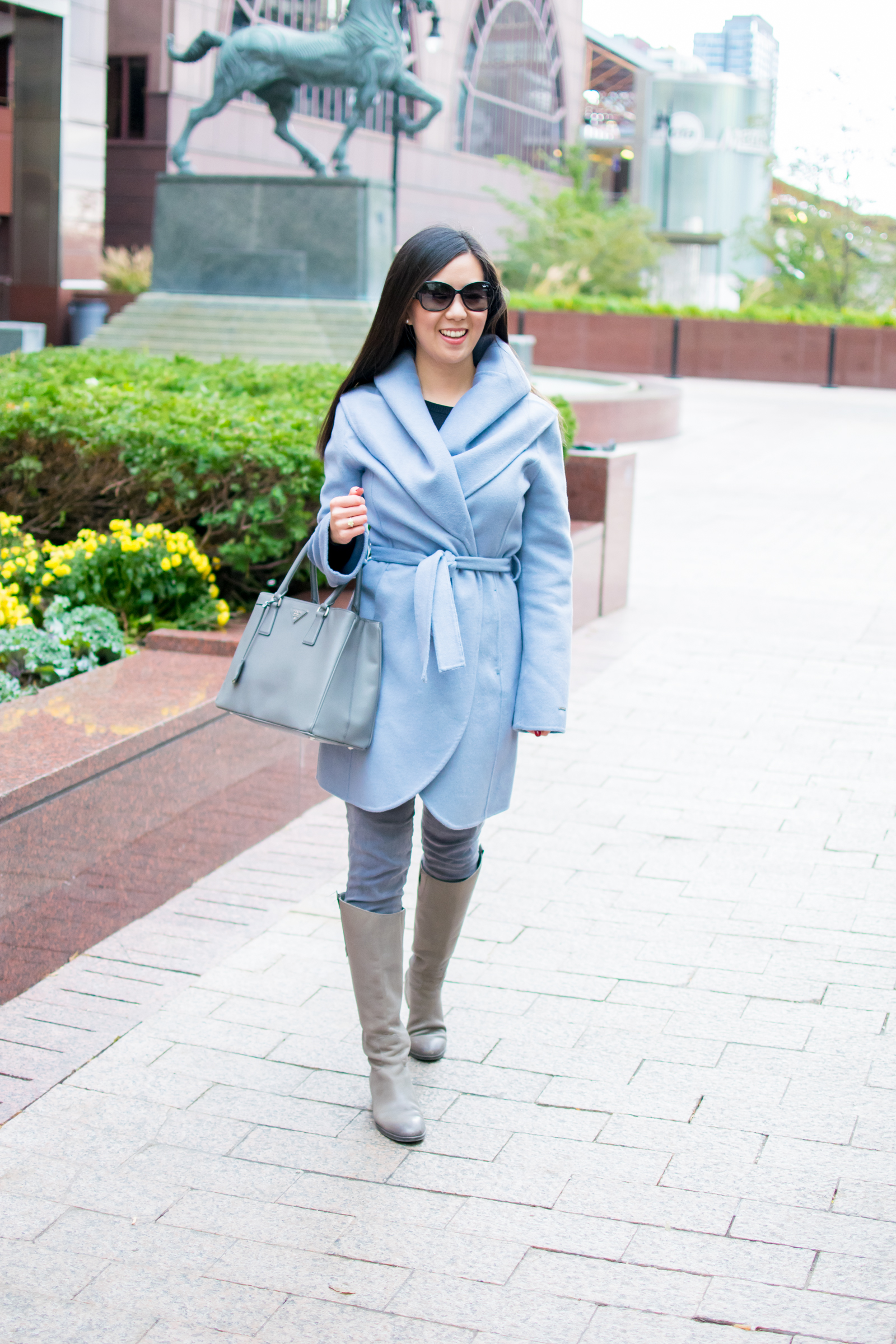 Happy Hump Day! I'm feeling pretty tired right now because I stayed up until almost 5am working on a class project last night (this morning??). Can it be the weekend soon?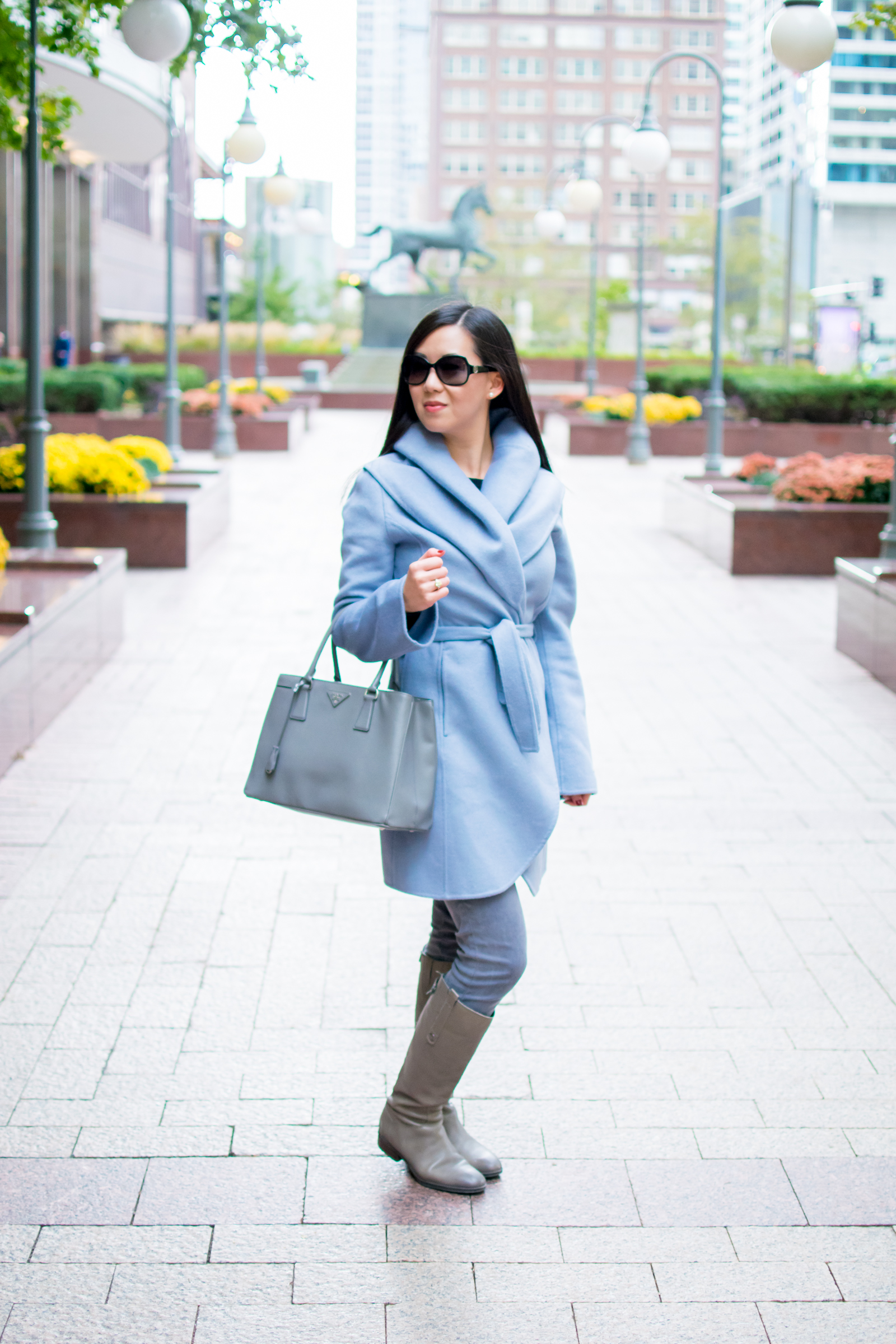 We've been having 30 degree weather lately which sucks, but at the same time, I get to finally wear this coat that I got at the Nordstrom Anniversary Sale in July! Luckily, it's still available in 4 colors, and is currently on sale!!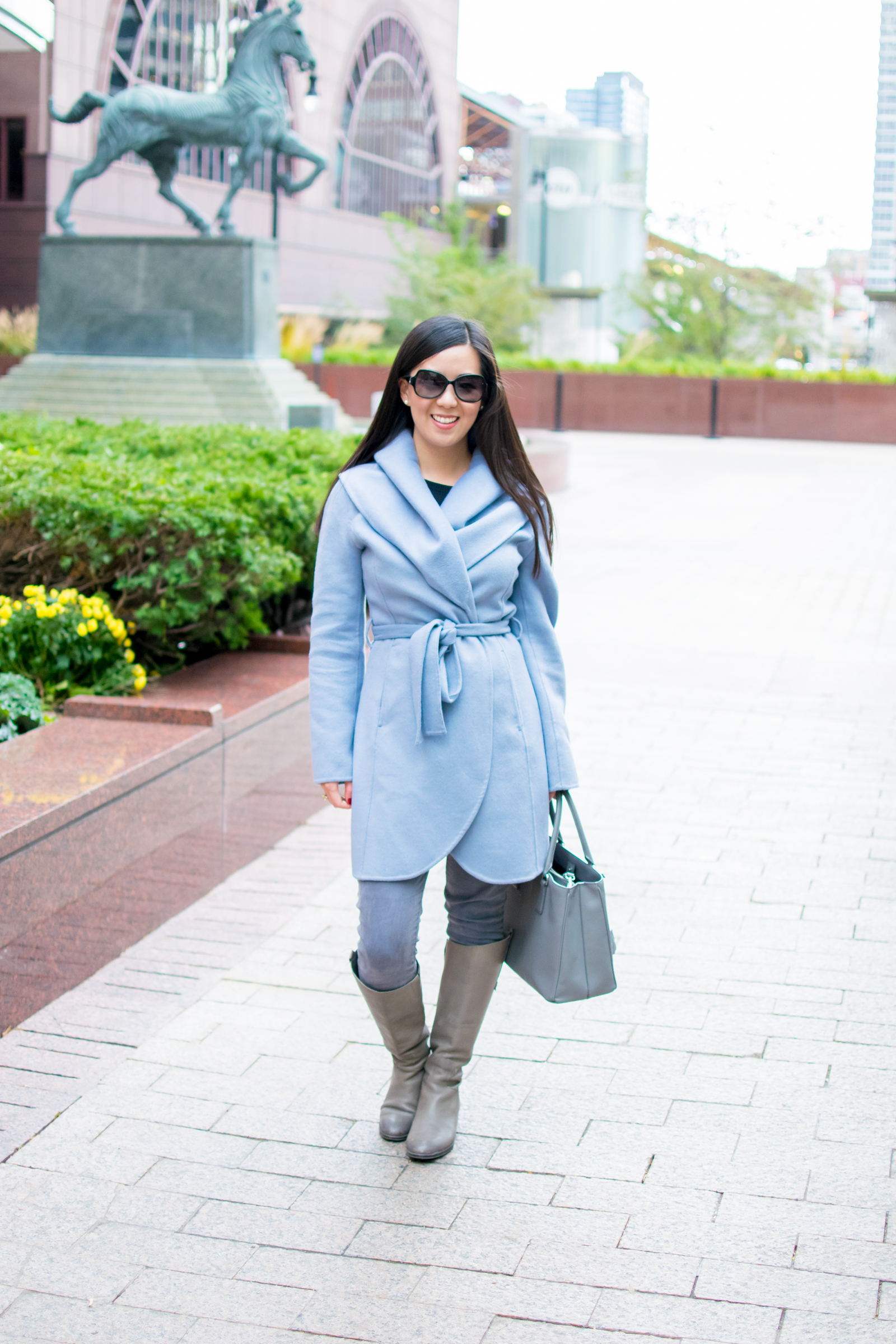 I have several requirements for wool coats. First of all, I avoid black and dark colors. I don't wear a ton of black to begin with, but when I do, I save it for puffer coats, as darker colors are more slimming. I think sometimes, puffer coats can look too casual and maybe even slightly unprofessional when they're in bright shades, but this isn't the case for wool coats! Bring out the color!. Pale blue is one of my favorite colors for winter…it also totally works for cold spring days (ahem, 30 degree Aprils in Chicago).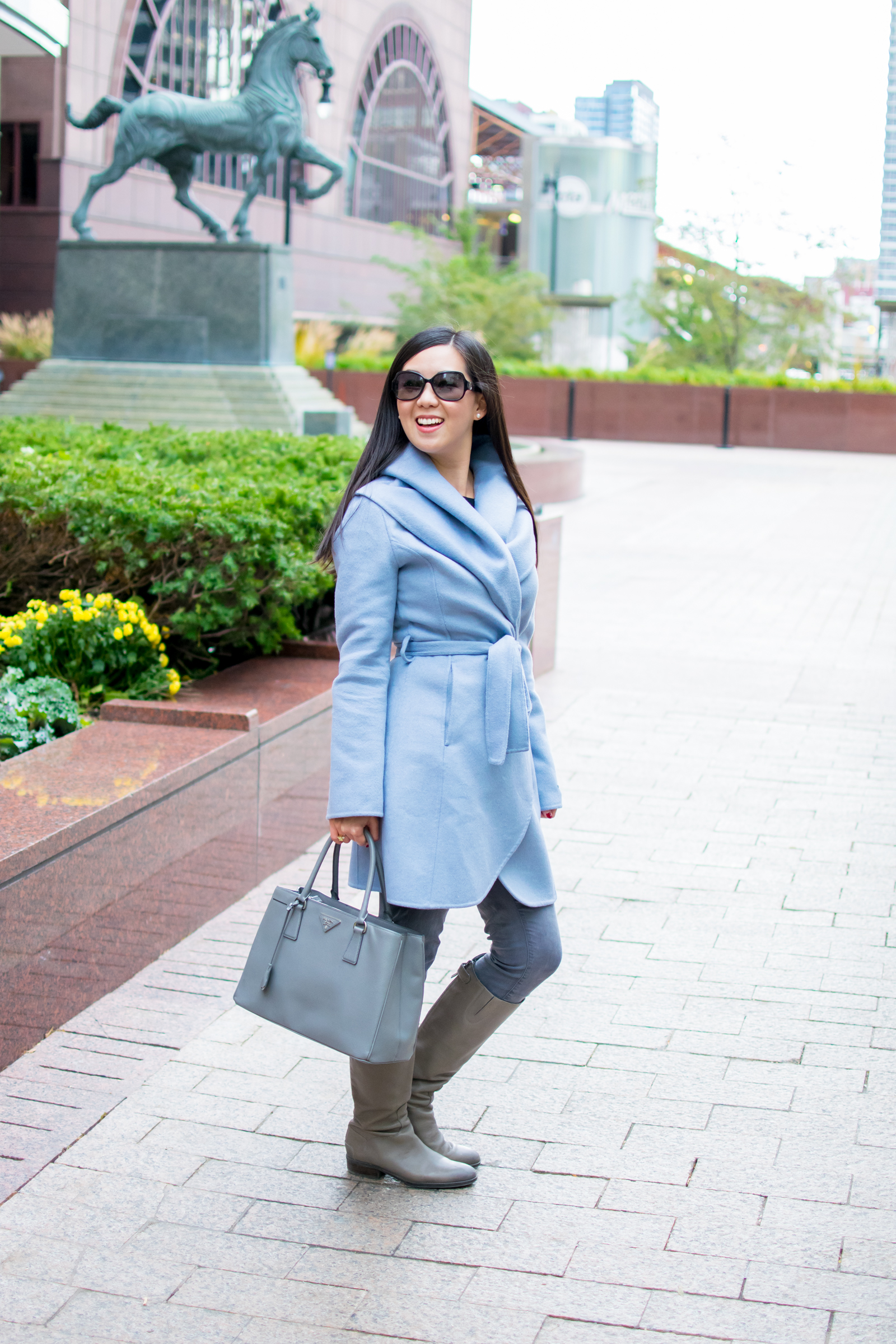 Another requirement is that the wool coat is NOT scratchy. The softer the better, and this coat is pretty soft! I also don't like wool coats that have a million buttons and take forever to put on, which is a pain when you're running out the door (although I did made an exception once for a Burberry coat). This coat is awesome because you just fold over the sides and tie it.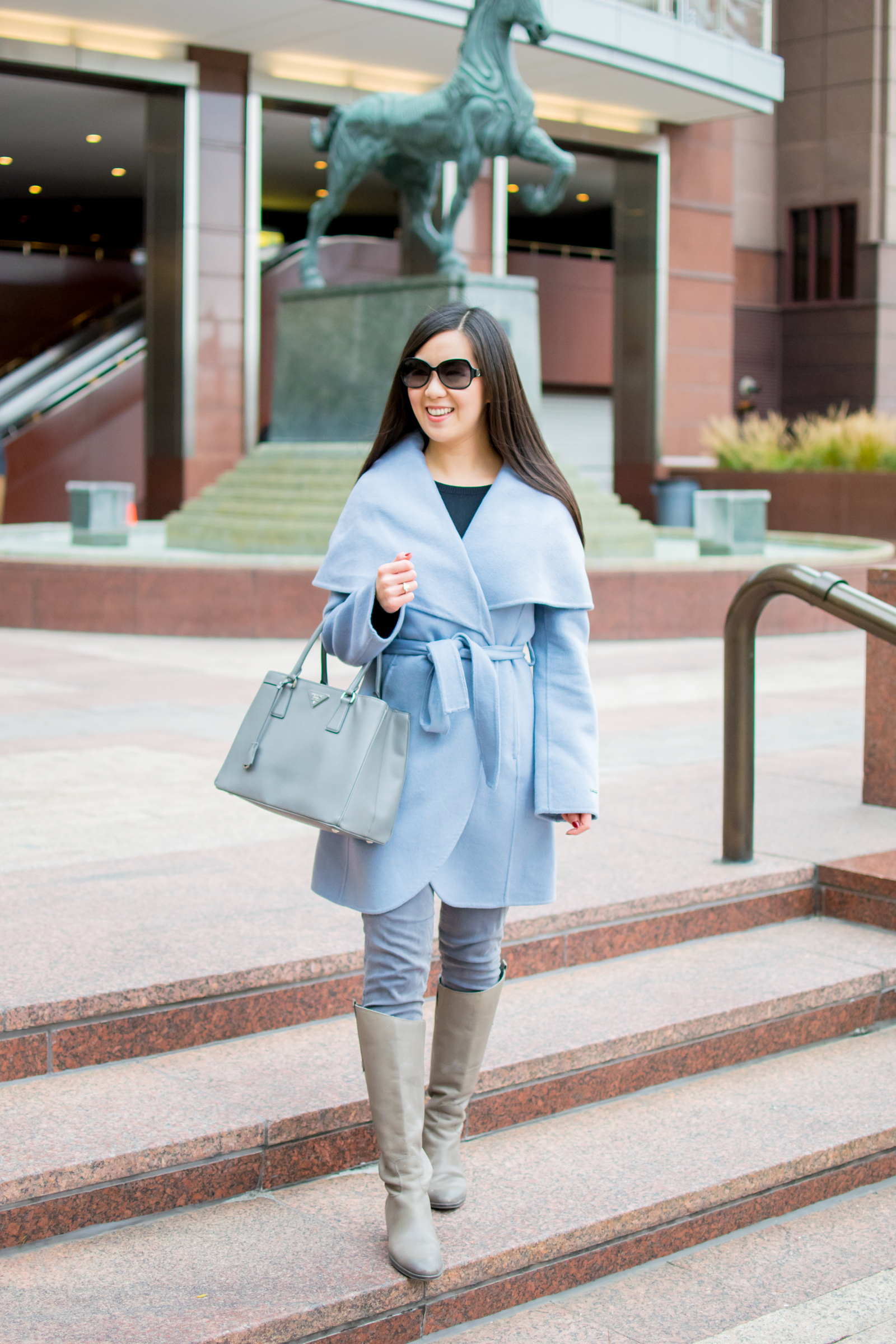 The collar can be worn a few ways, either draped over your shoulders, scrunched up and folded around your neck, or you can even "pop" the collar before tying it.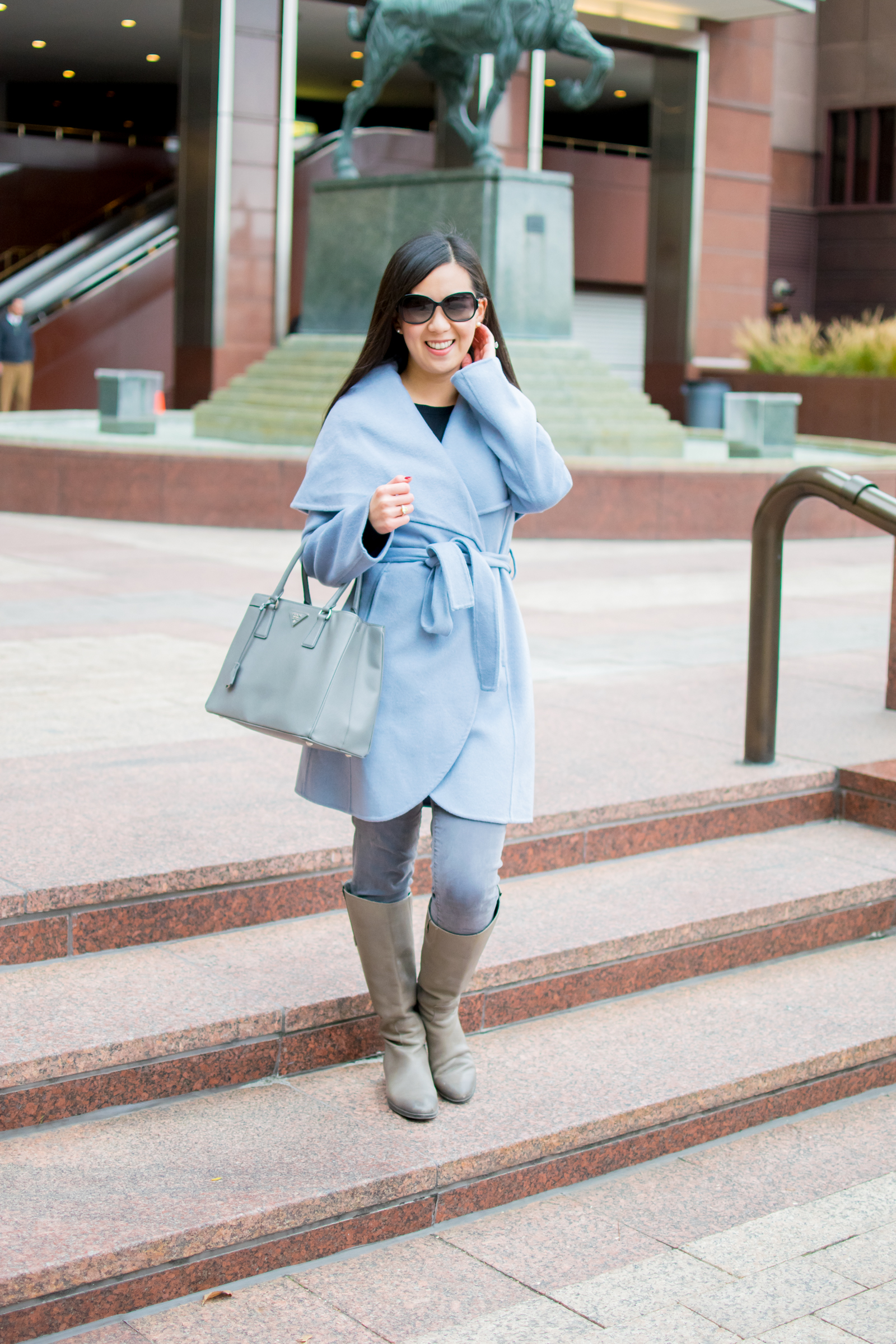 Which way do you prefer? Have a great day y'all!
Shop the Post