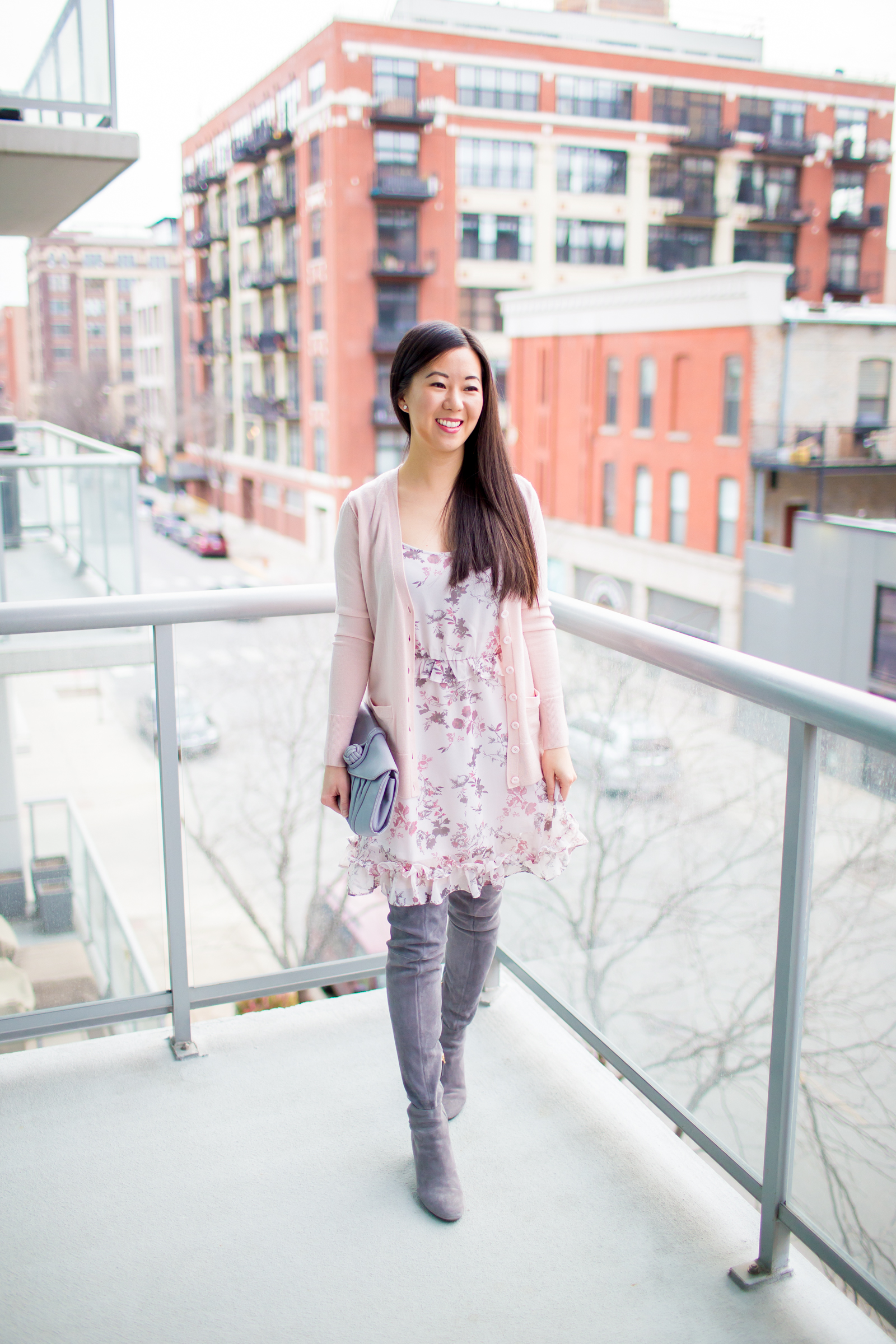 Happy Hump Day! How's your week going so far? I'm still trying to catch up from last weekend. Chris has also been crazy busy at work due to all that's been going with the stock market. I'm ready for the weekend – we're probably going to lay low, maybe watch the new Black Panther movie.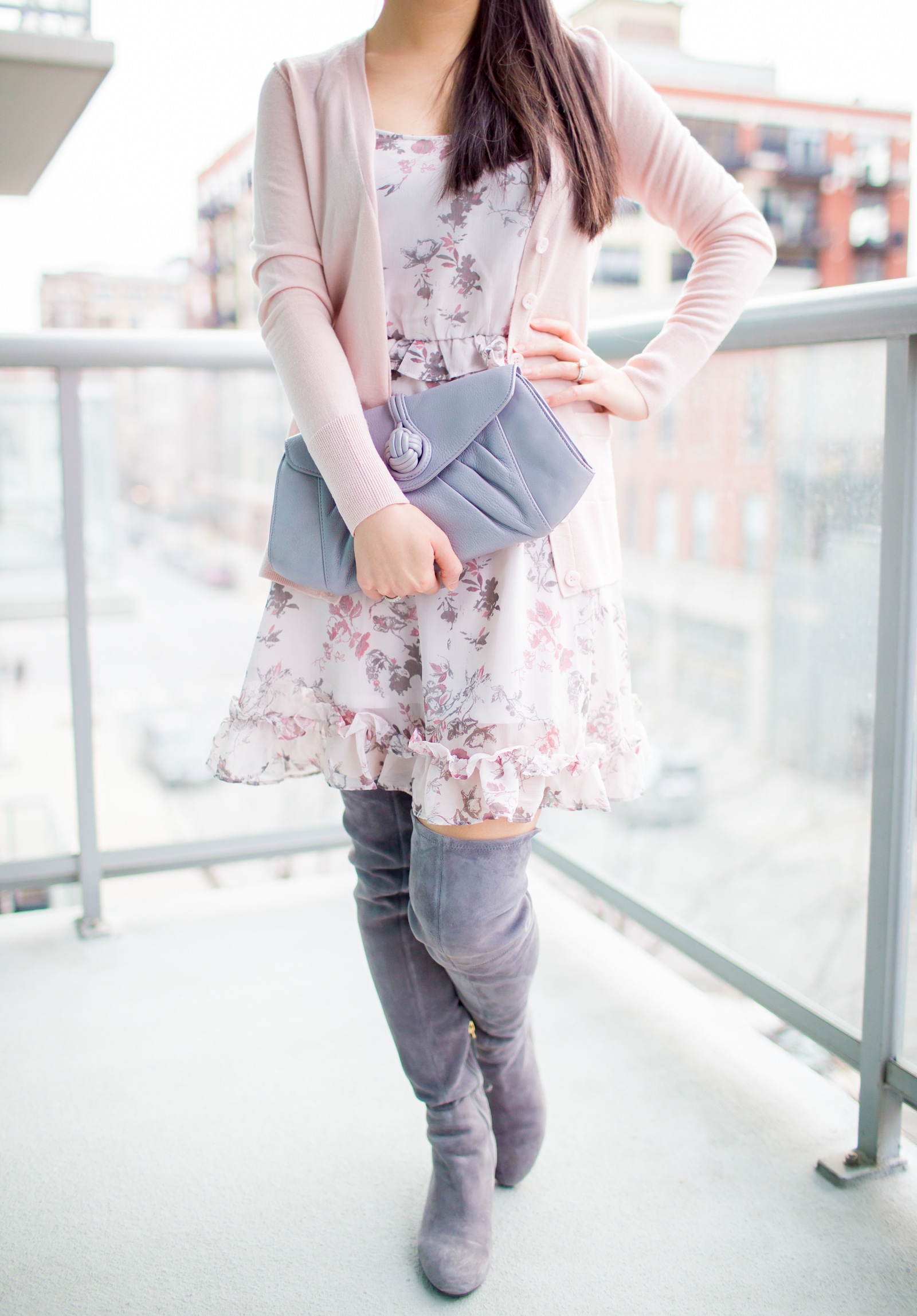 If you're avoiding the masses and celebrating Valentine's Day either this weekend or next weekend, here's a pretty, flowy/flirty/ruffly day time dress for you!
The waist is elastic which is VERY important – gotta leave plenty of room for dessert and champagne!
Since it's cold here, I added a cardigan and over the knee boots – I'm super jealous of anyone who doesn't need to winterize their outfit! The great thing is though, you can still wear this dress spring and summer.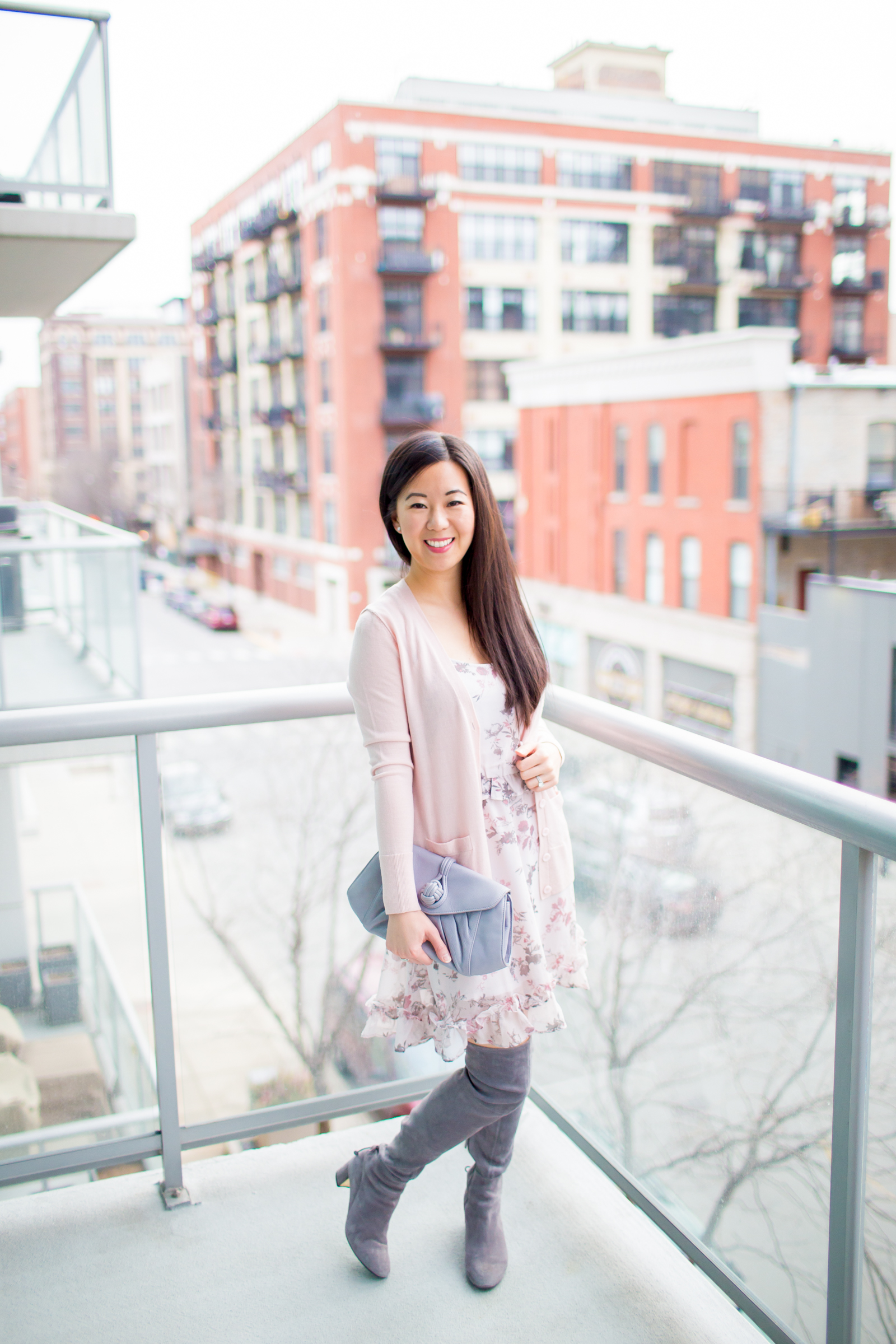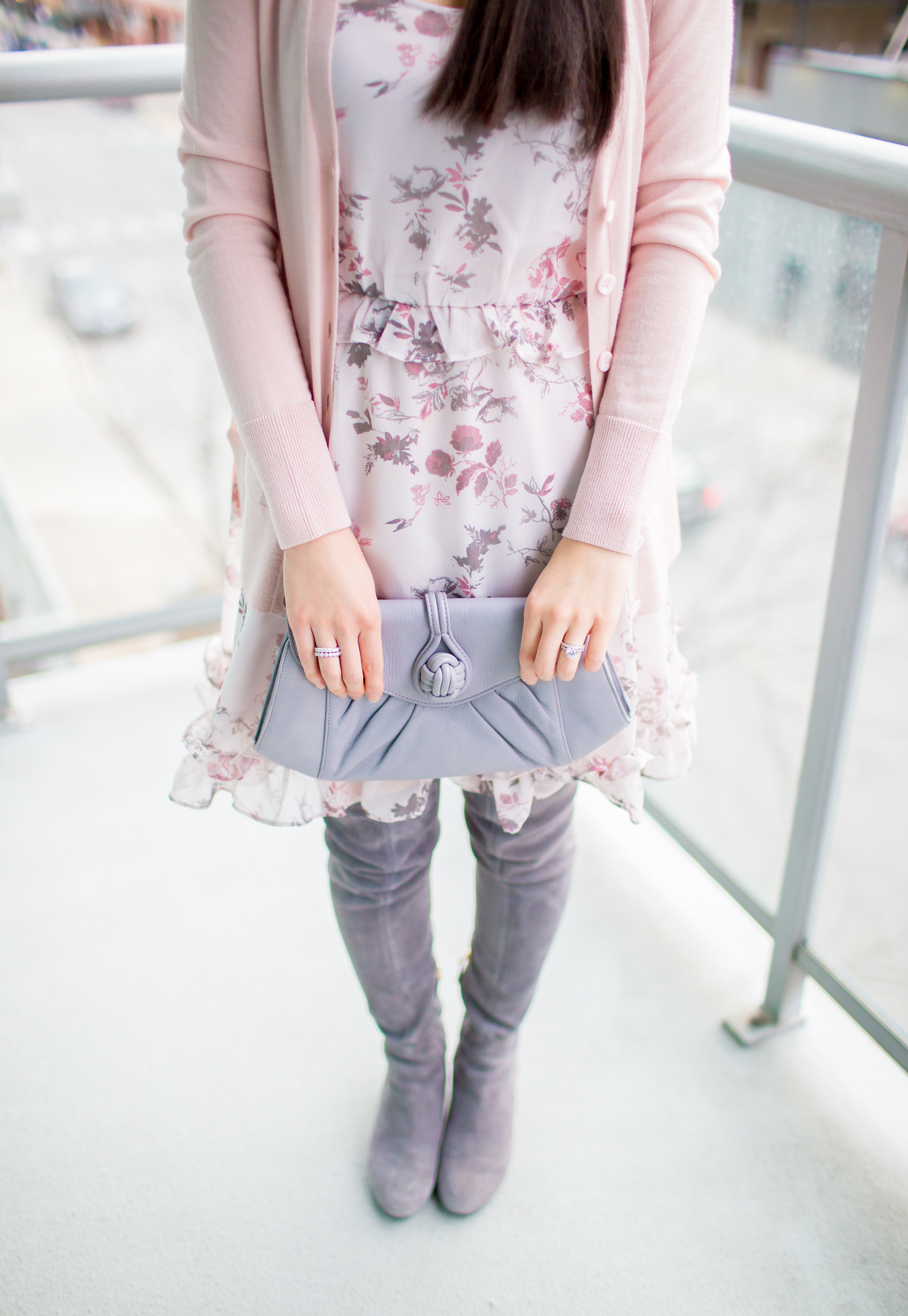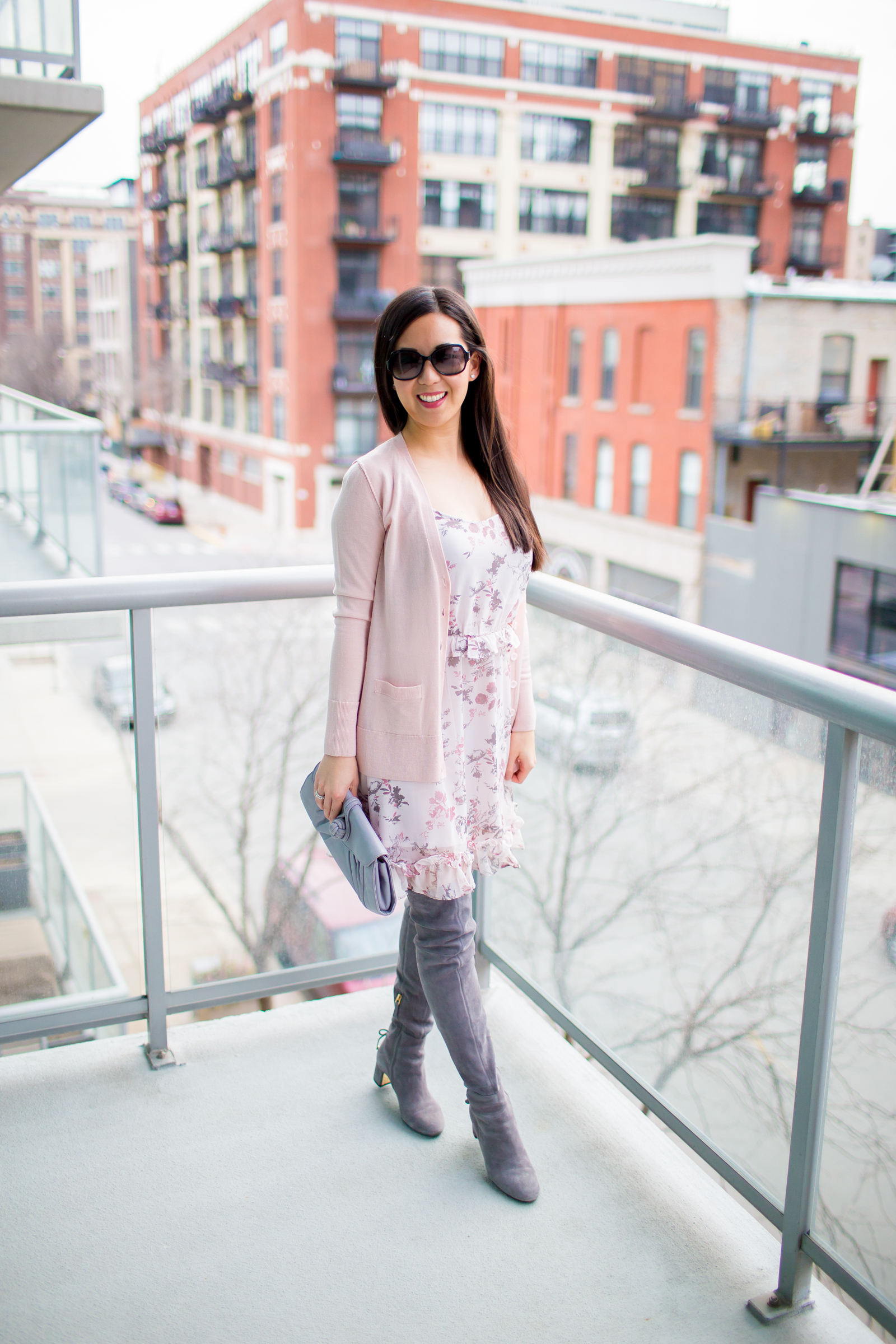 Shop the Post