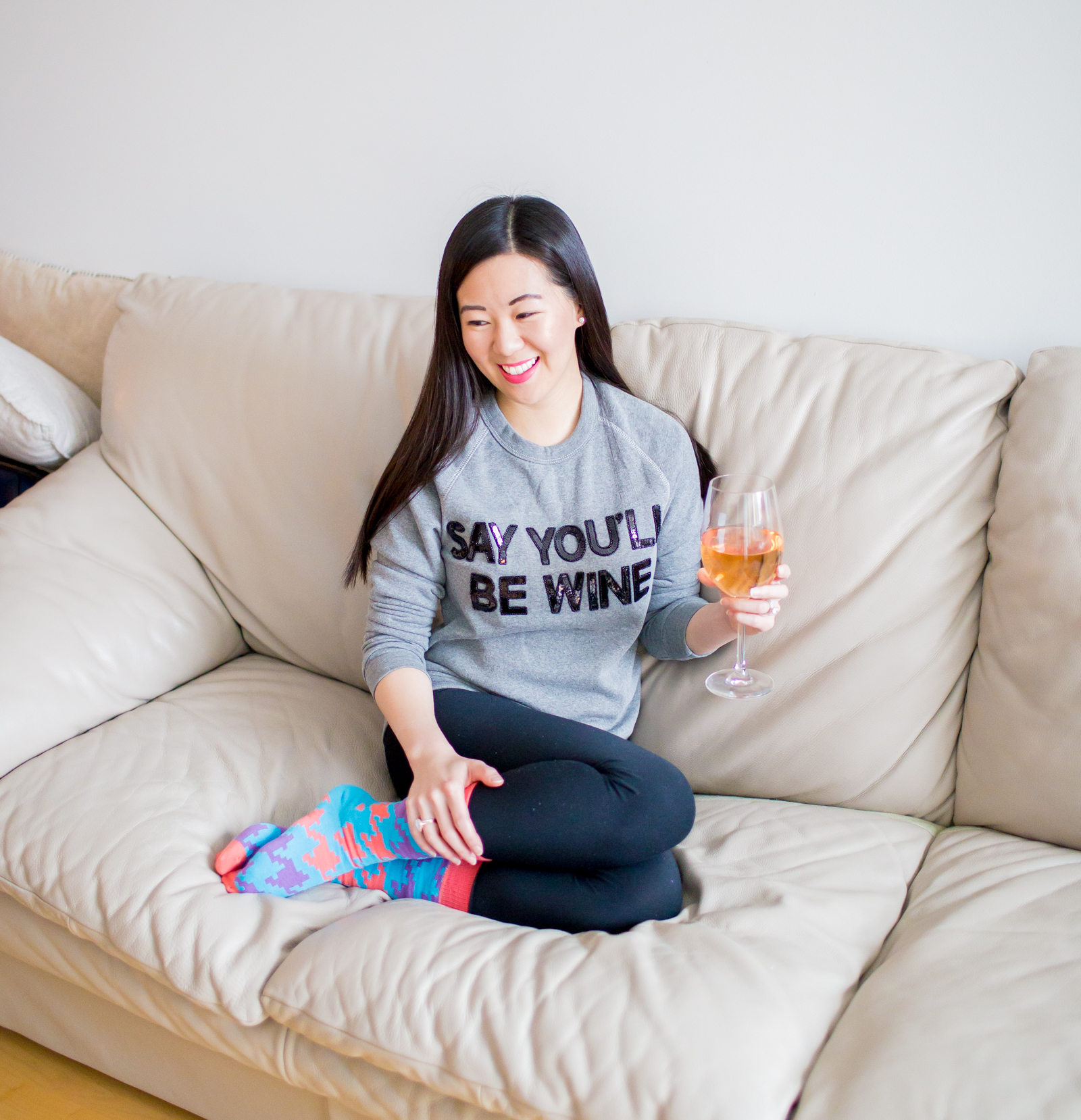 Hi All! I feel SO tired this morning – I snoozed my alarm until almost 8am. It didn't help that it was 1 degree outside (I'm not exaggerating, my weather app said 1 degree).
We had a pretty busy weekend over here that involved staying up late two nights in a row (company party on Saturday and Superbowl party on Sunday), which apparently, I can't do anymore haha.
Valentine's Day is coming up soon! Chris and I don't really do anything for it – maybe watch a movie and order takeout? When I saw this super soft sweatshirt, I thought it was totally up my alley. Who says you have to dress up for Valentine's Day?
This photoshoot didn't go exactly as planned…Chris was originally going to be in these pictures with me so we could test out this new tripod I got. But we were running late and Chris wasn't "blog-ready" haha, so he opted out. My coworker had also gotten me the cutest wine glass that says "Let's go wine tasting on the couch!" and I somehow FORGOT to use it for this shot! Fail.
Anyhow, no reason to not get in the spirit, even if you aren't really doing anything. Nor do you have to be coupled up! My girlfriends are still doing Galentine's Day – going out for dinner and drinks, even though we're all married or engaged.
Some of the easiest, most-loved Galentine's Day gifts are nail polish, lipstick, or a bottle of wine, but I've rounded up some other cute picks under $50. See below!

Shop the Post