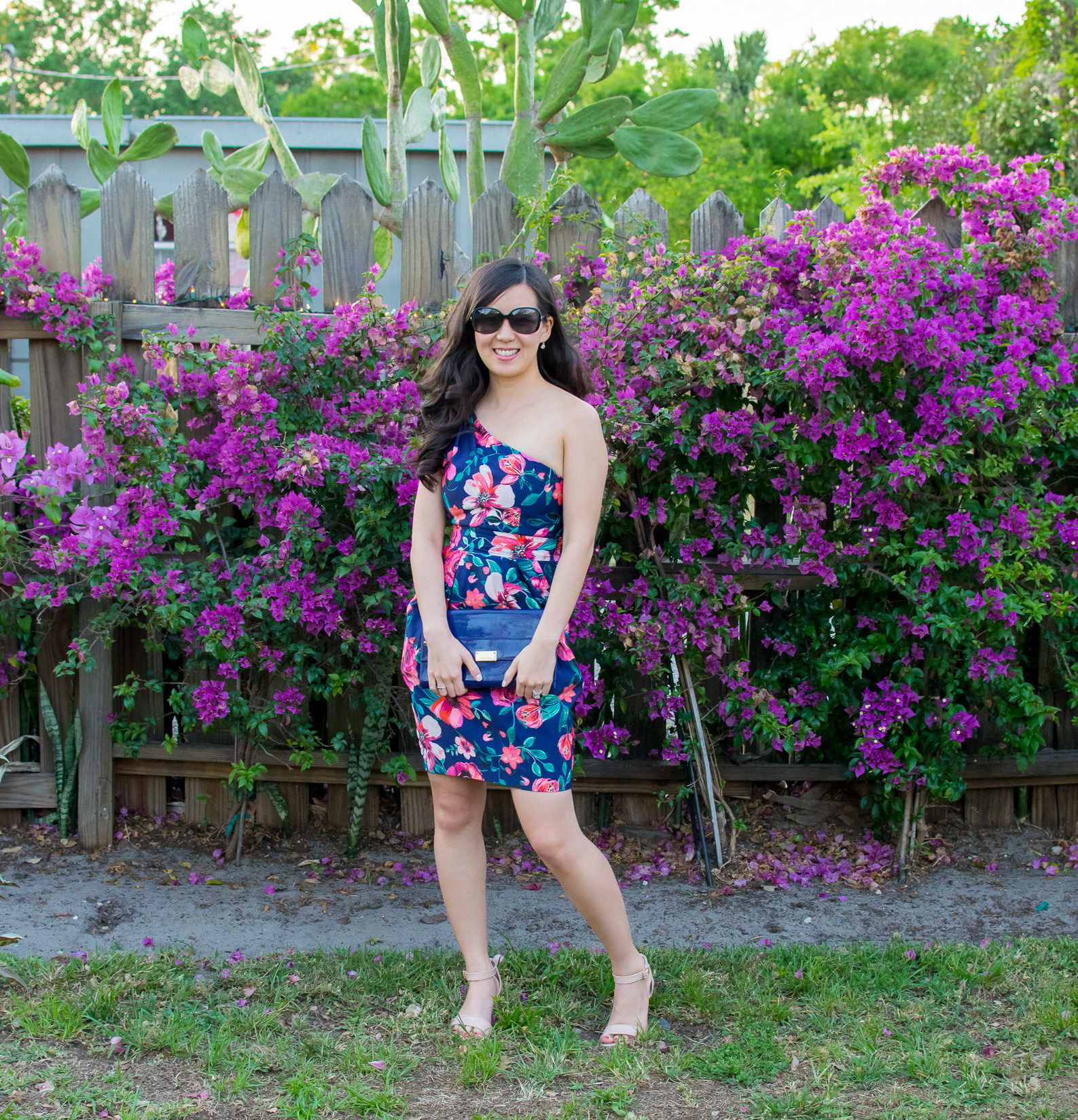 This is the 9th year in a row that I've been shopping the famous Nordstrom Anniversary Sale. Over the years, there have been a lot of hits and some misses (the manicure set that literally did not work – the nail clippers couldn't clip my finger nail and the nail file was about as effective at filing as a popsicle stick).
Nowadays, I mostly look to the sale to purchase my staples (although of course I indulge a little and in throw in a couple of extras for good measure). These staples are items that I wear daily, over and over again, and ultimately re-buy, buy as gifts, or buy multiples of in different colors. Everything on this list I have bought and worn and would highly recommend!
Chris jokes that I never wear pants. All jokes aside, this is kind of true. I always wear dresses, and in the winter, I wear more dresses with leggings. These are my absolute favorite leggings and I buy 1-2 pairs every year at the sale. I wear them to yoga, running, and with dresses and sweaters. This year, they also come in red.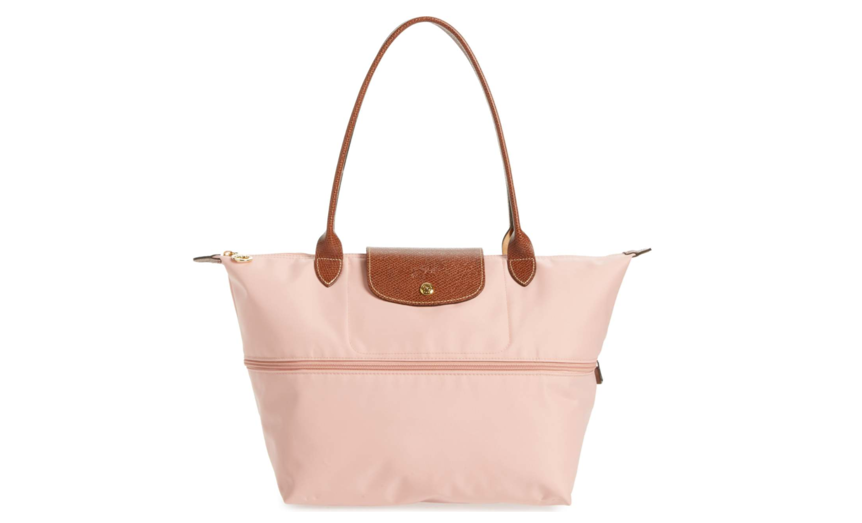 I bought my first Longchamp expandable tote in 2009 at the Nordstrom Anniversary Sale. I was going to Northwestern University at the time, so I had to represent and get the Bilberry purple. I wore it unexpanded as a handbag to work, and brought it expanded as my carryon for every flight. My sister started going to NYU in 2015 where the school color is also purple, so I gave it to her. It's still holding up! Last year at the sale, I realized that I missed it and purchased the black one. Check out all the colors that are on sale this year! Black is included!
I bought the 1cttw stud earrings in 2013 for a wedding I was attending. I wore a strapless dress and a huge statement necklace, so I wanted classic, simple earrings. I've gotten so many compliments over the years about my "diamond" earrings. I'm not a jeweler, but these look very realistic to me, and I spend a lot of time staring at my diamond engagement ring, haha. I've repurchased the 1cttw ones, giving one pair to my sister (she pretty much gets all my stuff) and also the 2cttw. I know some people have issues with CZs clouding over time, but my earrings still look great. I think in general, CZs do show dirt, oil and grime more than actual diamonds, so I just clean mine regularly by dropping them in a bowl with warm water and Dawn dish washing soap for a few minutes. They come out so sparkly! And I don't have to worry about losing them!
I wish I could bathe in this stuff. After hearing all the hype for YEARs, I finally used my winter wedding as an excuse to purchase a jar and ward off the red, itchy patches I sometimes get on my face during the brutal Chicago winters. After using it, my skin just. looks. better. No itchy patches, no breakouts. La Mer rarely goes on sale, so I would recommend getting one of the sampler sets to try it out!
I only wear these bras, and I don't ever buy them except at the Nordstrom Anniversary Sale. (With the exception of this strapless bra, which is the best one that I've ever tried). They are just so comfortable – lightly padded so you have enough coverage, but no so much that it looks like you shoved socks in your bra. I also don't bother hand washing or air drying them. These just go in the washer and dryer, no garment bag, and they're fine! These come in a bunch of bright colors as well as neutrals.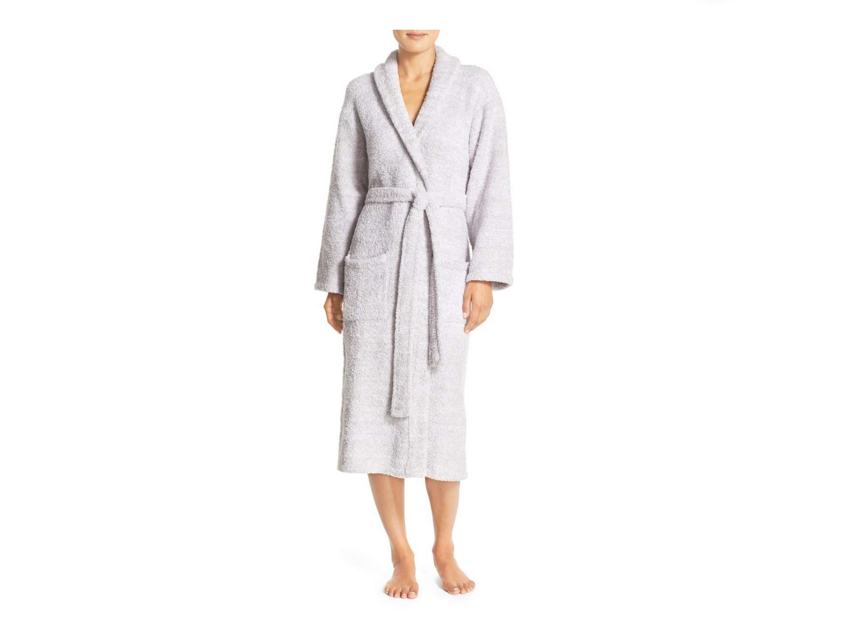 This robe is like wearing a fluffy cloud. I originally bought the blush one to wear for getting ready before my wedding since my colors were blush and gray. I was even wearing it yesterday morning despite the fact that it's 80 degrees outside. You will not regret this robe.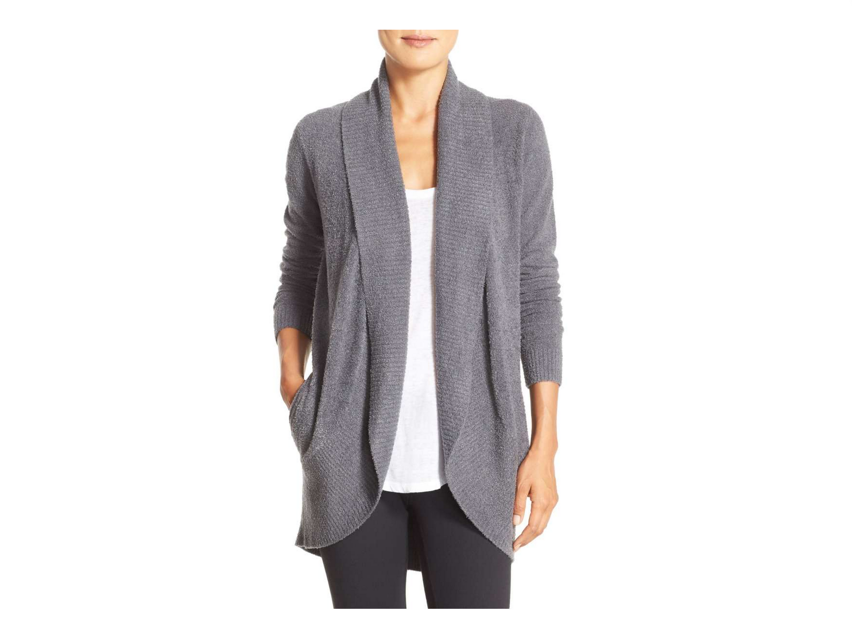 I swear I am not working for Barefoot Dreams and I have not been compensated by them in any way haha. I am obsessed with this cardigan, which I have in gray and blue. I wear it whenever it's chilly and not socially acceptable to be wearing my robe (in public). It's also perfect for long flights! We even have their blanket at home!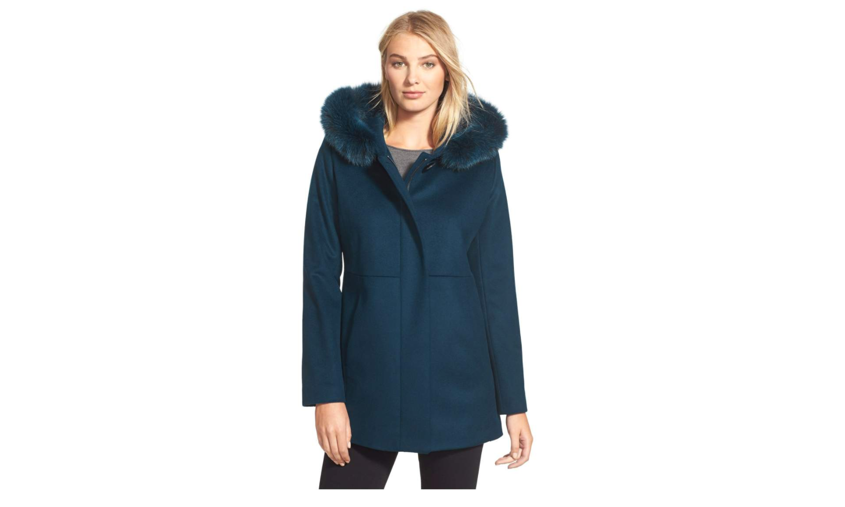 I have this coat in black, and then I bought it in ivory for my wedding! (That was my excuse for everything). This wool coat is very soft and not scratchy at all. I get so many compliments on these two coats, especially about the furry hood.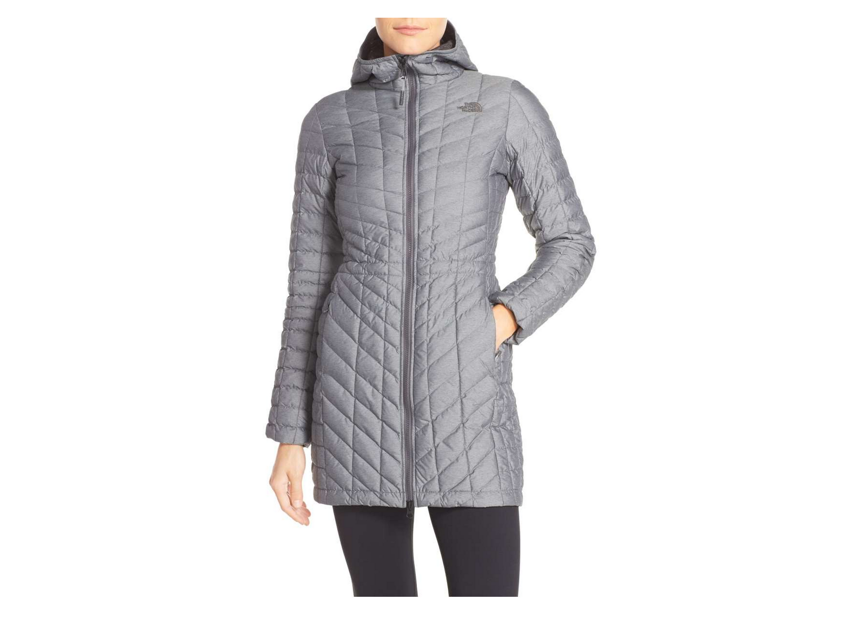 This has been my most worn coat since I bought it two years ago in gray. It barely weighs anything and is incredibly warm. I can wear it when it's in the 20s outside, but somehow, even when it's in the 50s, it doesn't get too hot. I love my wool coats, but it's nice to have something that's easy to throw in the washer when a car inevitability drives by and splashes a mix of gray snow and salt all over me.
I have three pairs of Blondo boots – the black over the knee boots, black riding boots, and brown riding boots. THEY ARE AMAZING. There are so many boots out there that are so pricy, but these are reasonable and the quality is great. The best part? They're waterproof! I hate hate HATE getting caught in the rain and snow with leather boots, and having them dry all wrinkly with salt stains. These are pretty much all I wear from October to March. I splash through rain and snow with no problem, and then I can wipe them clean.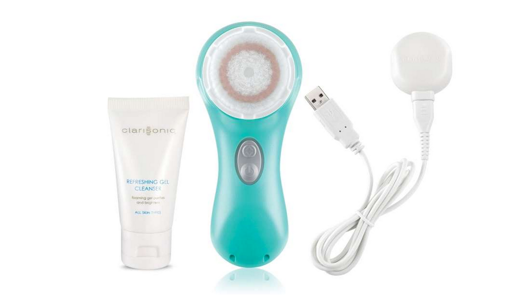 Last but not least! Years ago, I purchased a Clarisonic, but I…gave it to my sister. Last year, I repurchased this Mia 2 in the Seabreeze color. Sometimes I think I got all my makeup off, but nope! The Clarisonic gets everything! This size is perfect for traveling – it comes with an international charger!
What are your wardrobe staples?