I LOVE LOVE LOVE heels, especially for someone who can barely manage to walk in them. One time when I was in college, I was wearing high heels and fell out of a bus. Yes, you read that right.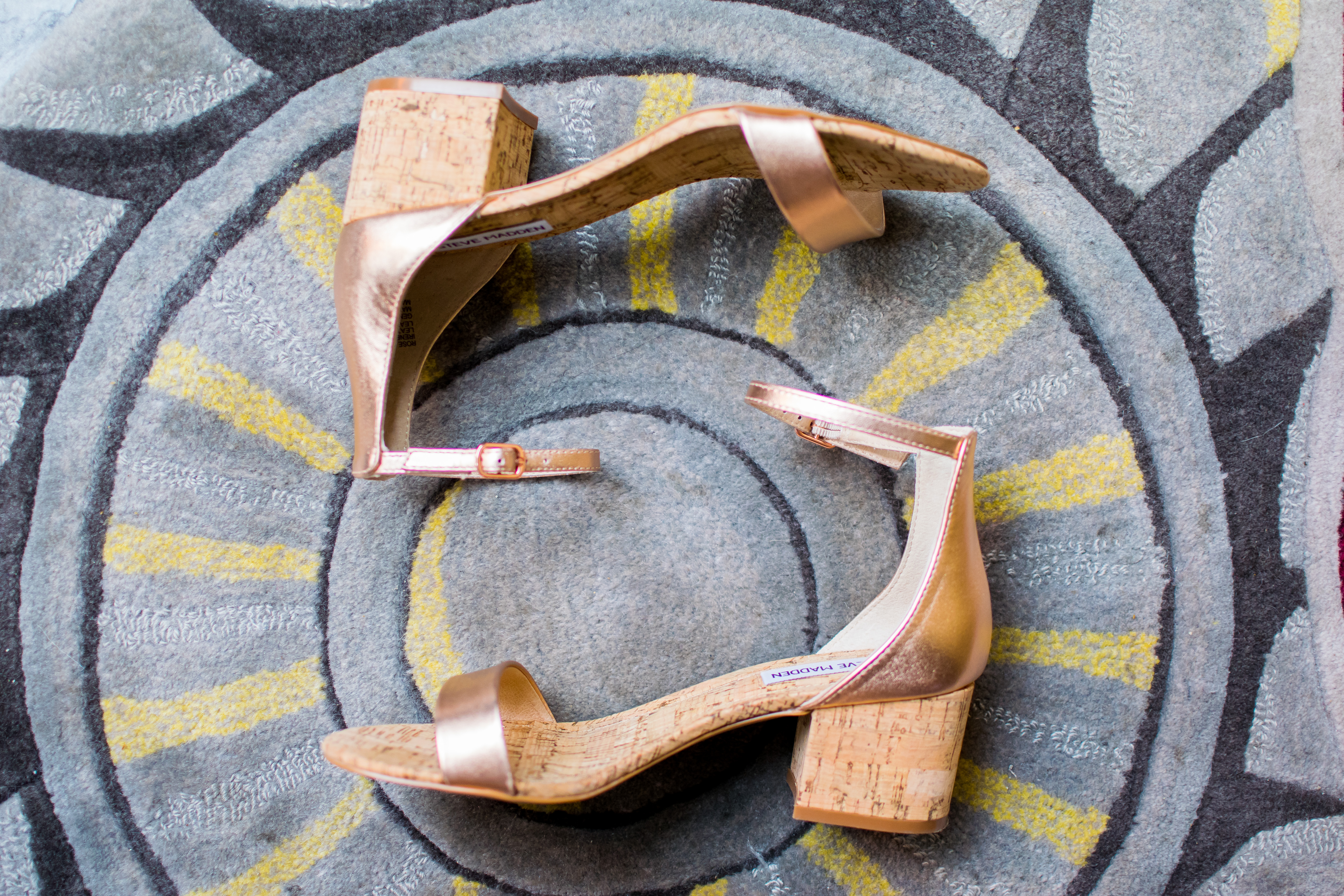 Rose gold sandals – The cork and pink-y hue remind me of a bottle of rosé!
First, I fell twice walking to class because of my stupid heels, so I decided I better take the bus back. I was trying to get on the bus, tripped on the second step, and fell backwards onto the mulch-y area between the sidewalk and curb. Did I mention I was wearing a bright yellow dress and fell somewhat spread-legged? And I got mulch stuck all over me, which I tracked all over the bus when I finally got on. Not one of my finest moments.
Every time I see a gorgeous pair of heels on sale, my heart does a little pitter-patter. I think "this time will be different." Guess what? It's not. Even my beautiful wedding shoes were no different. They were so hard to walk in.
Living in downtown Chicago does not help my situation. I've gotten stuck in those pesky grates. I get stuck walking in sudden rainstorm, and once I slipped and fell backwards…AGAIN. I thought I was smart and brought flats to change into on the way back from a holiday party a few years ago, only to accidentally leave my heels in the cab. My poor dear husband chased the cab two blocks in his suit and dress shoes until he found it stuck at a traffic light in order to get them back for me.
Enter the block heel…cute, adds height, AND there's added stability! So far, I have not fallen once wearing my block heels. I also don't feel the need to bring flats to change into!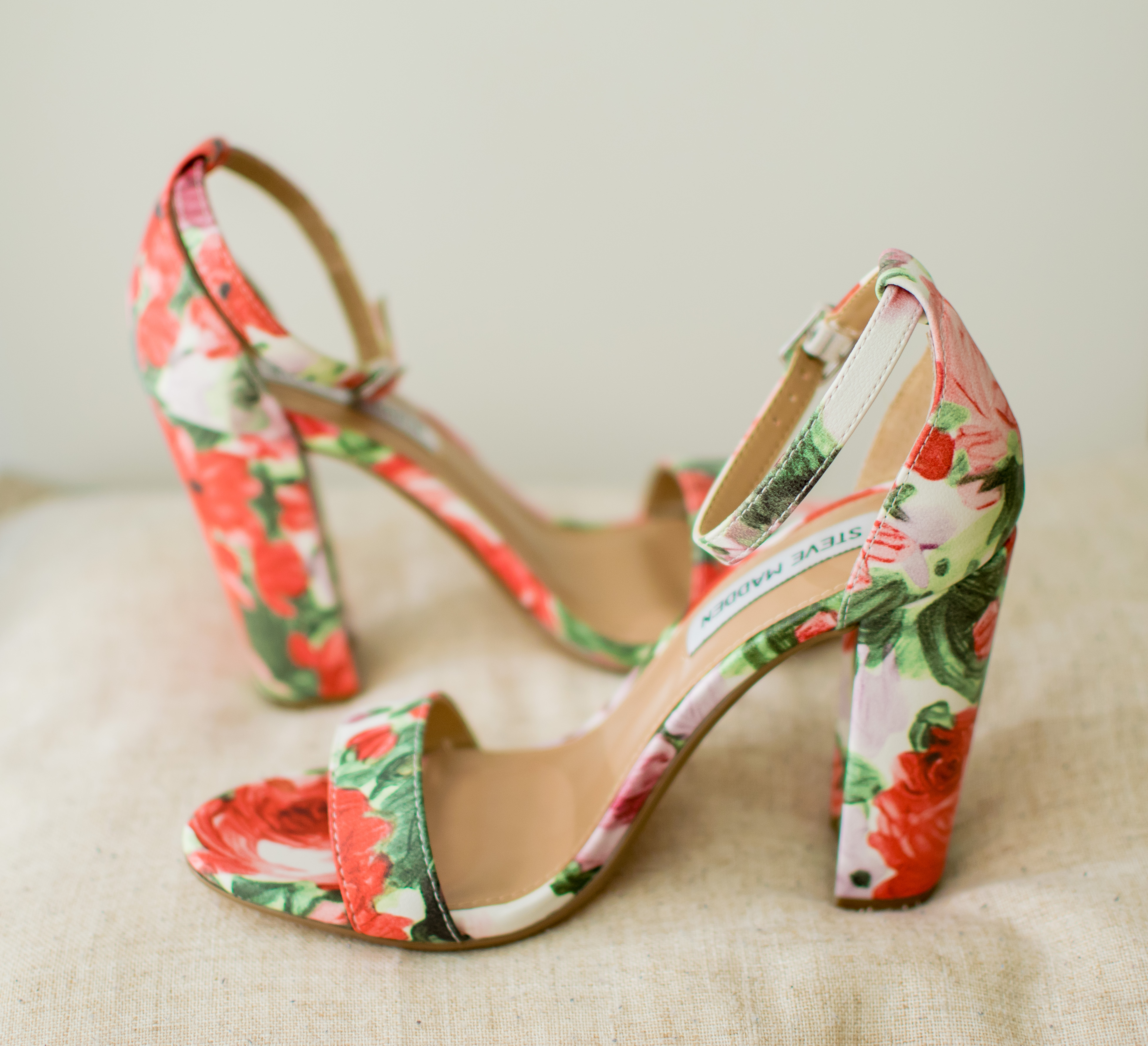 How pretty is this floral pattern?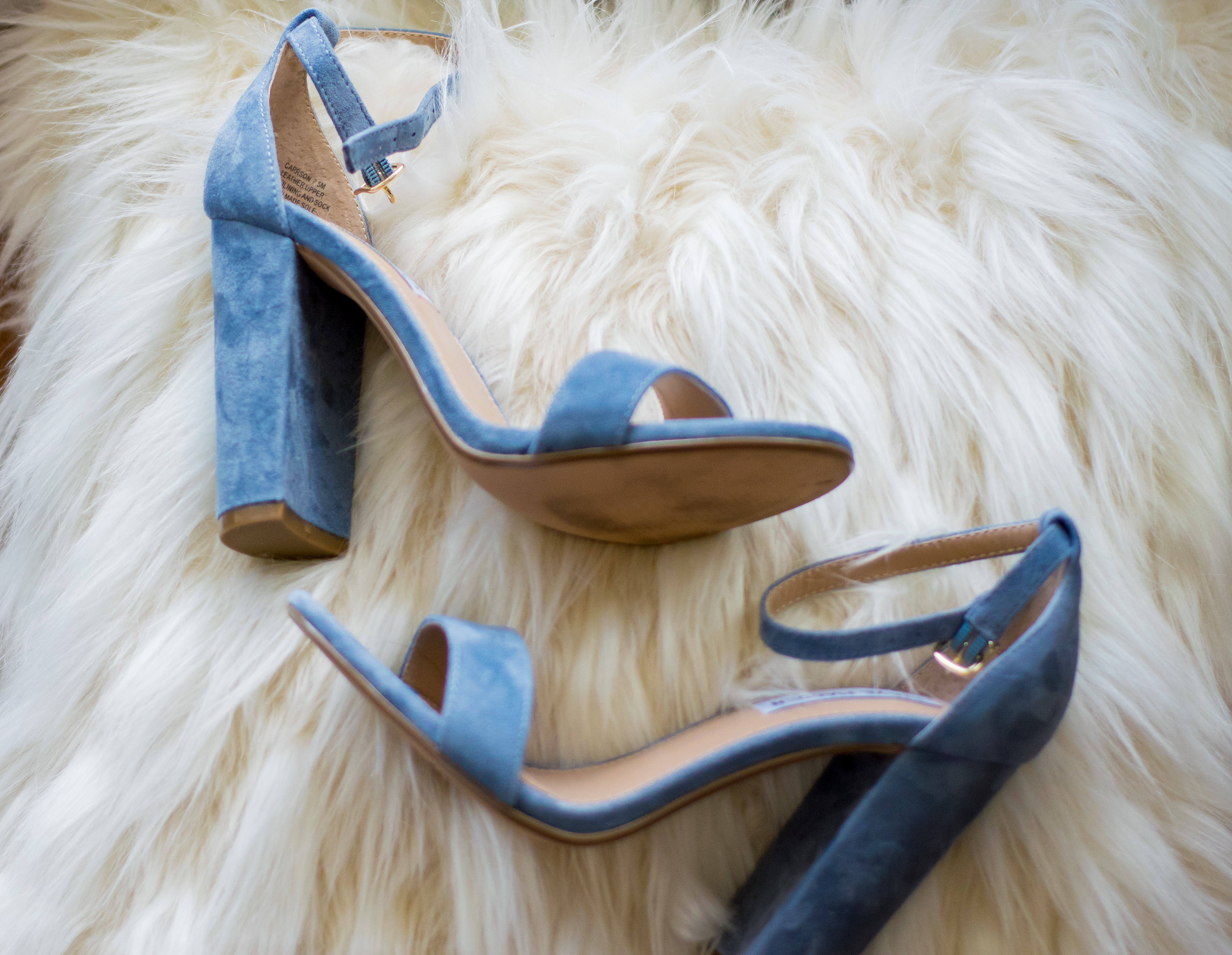 Blue shoes – perfect for a bride's "something blue." Much easier for dancing the night away! More on wedding shoes here.
Are you good at walking in heels? Do you change for your commute? What do you think of block heels? I linked to ones I've been loving lately below!