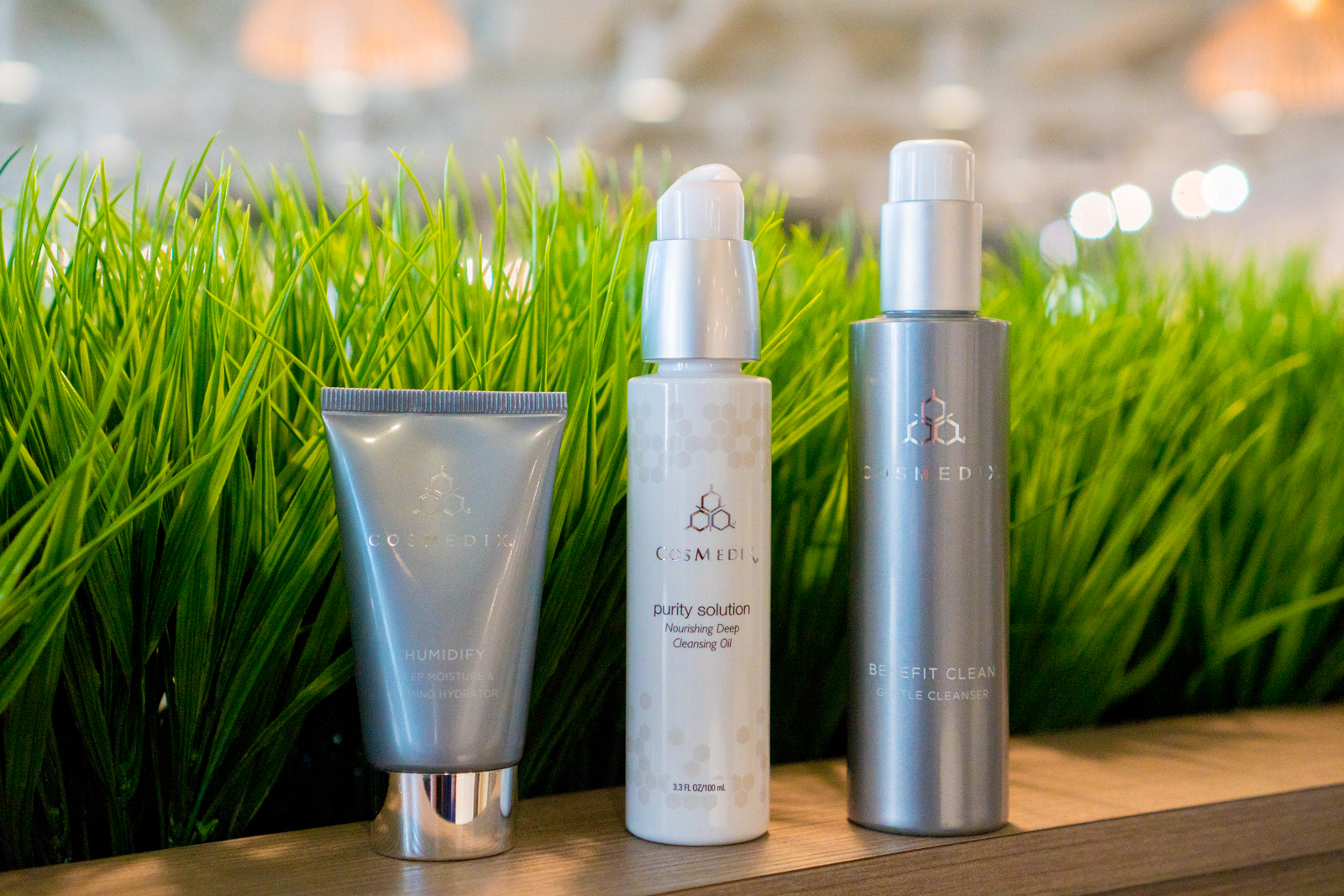 Happy Friday!
This has been the week for skincare! After my New Orleans trip, I've been trying to eat extra veggies and drink turmeric tea. I've also started Chris on doing masks with me!
Here are a few more beauty finds – I've been wearing more mascara lately and have found that my 3 in 1 makeup removers/cleansers are still leaving a tiny bit under my eyes after I wash my face.
Cosmedix is a clean beauty company that uses plant-based ingredients and essential oils in the products, excluding artificial colors and fillers. I recently tried out Cosmedix's 2 step cleansing system – first there's the cleansing oil which starts to break down dirt/makeup/sunscreen, excess oil (fight oil with oil!) and impurities. Then, there's the cleanser which removes any remaining makeup. Read more here on why I love cleansing oil.
Lastly, this moisturizing cream is great for dry skin – it works to build up your skin's barrier to protect against hydration.
These products don't have a strong scent (it's a very light neutral scent), so I'd recommend this for men as well! Any ladies out there who have to nag their guys to take care of their skin? On the other side, any girls who have to tell their guys to stop stealing our products?
If you check them out, let me know what you think! They also have a entire line of toners, serums, masks, sunscreen, and more.
Shop the Post