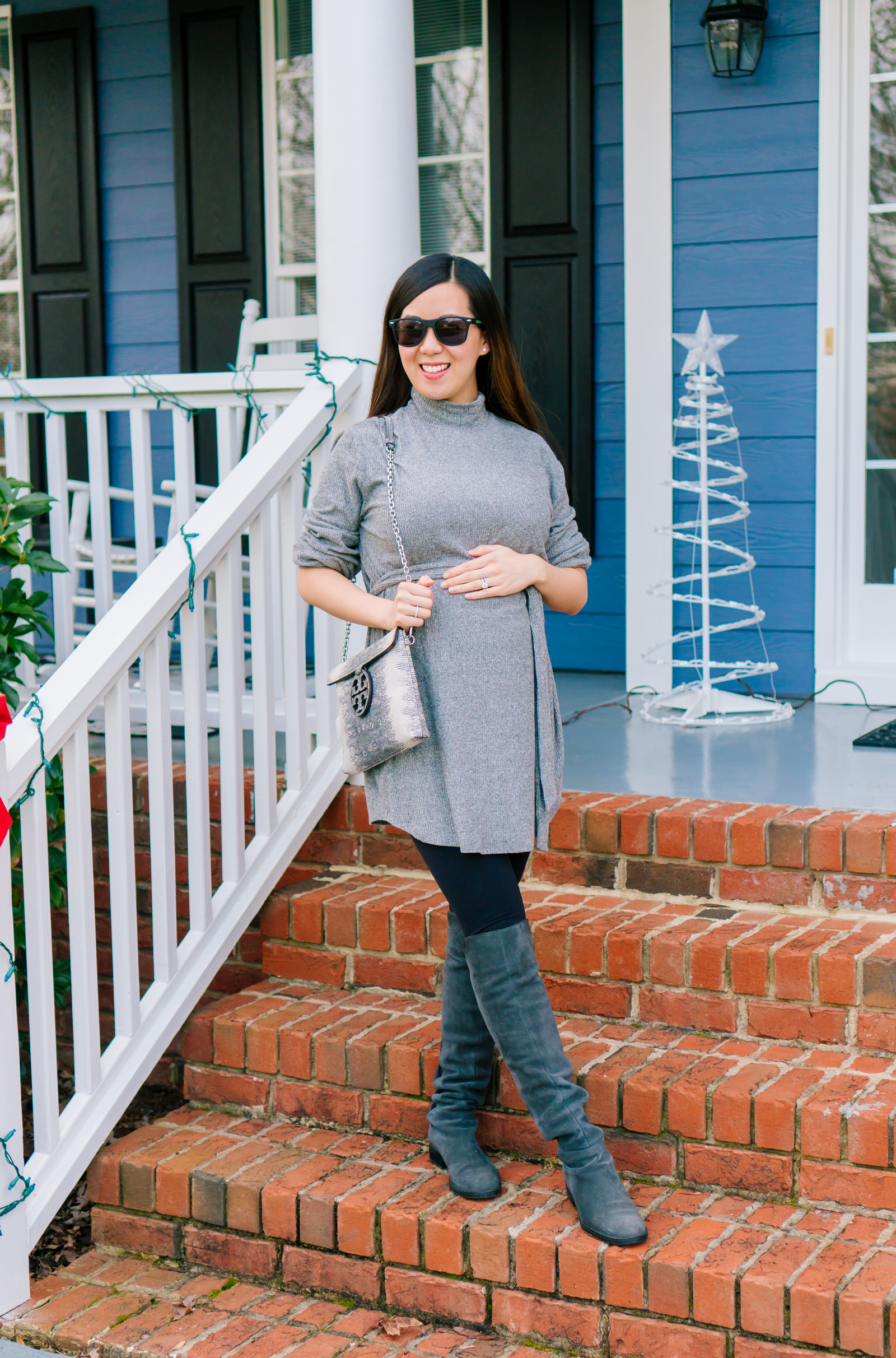 Hi All! And the holiday season is officially over! Are you bummed about it? Or relieved? Are you looking forward to 2019? We had such a fun time celebrating NYE at our friends' house and stayed out until 2am (that's late for preggo-me).
This is going to be a big year for us…moving (please let the move happen before baby!) after waiting for 3 years on our condo, the birth of our first kiddo, and learning how to balance everything. I'm really excited! But all the changes are a bit scary and overwhelming as well. I keep thinking how much easier everything would be if we had moved when we were supposed to (2017). Or if I had finished graduate school already. But that's how life works! Sometimes, when it rains, it pours. And had we moved first, maybe something else would be happening right now to make us feel unsettled. It's all perspective sometimes.
I don't usually make formal New Year's resolutions…and I think this year isn't the greatest year to start with all that's happening. Instead, I think I'm going to focus on the big picture. Just doing the best I can, adjusting as I go, and figuring out a new normal. I ordered a customized planner from Plum Paper (not sponsored) to help me stay organized, since I definitely struggle with that.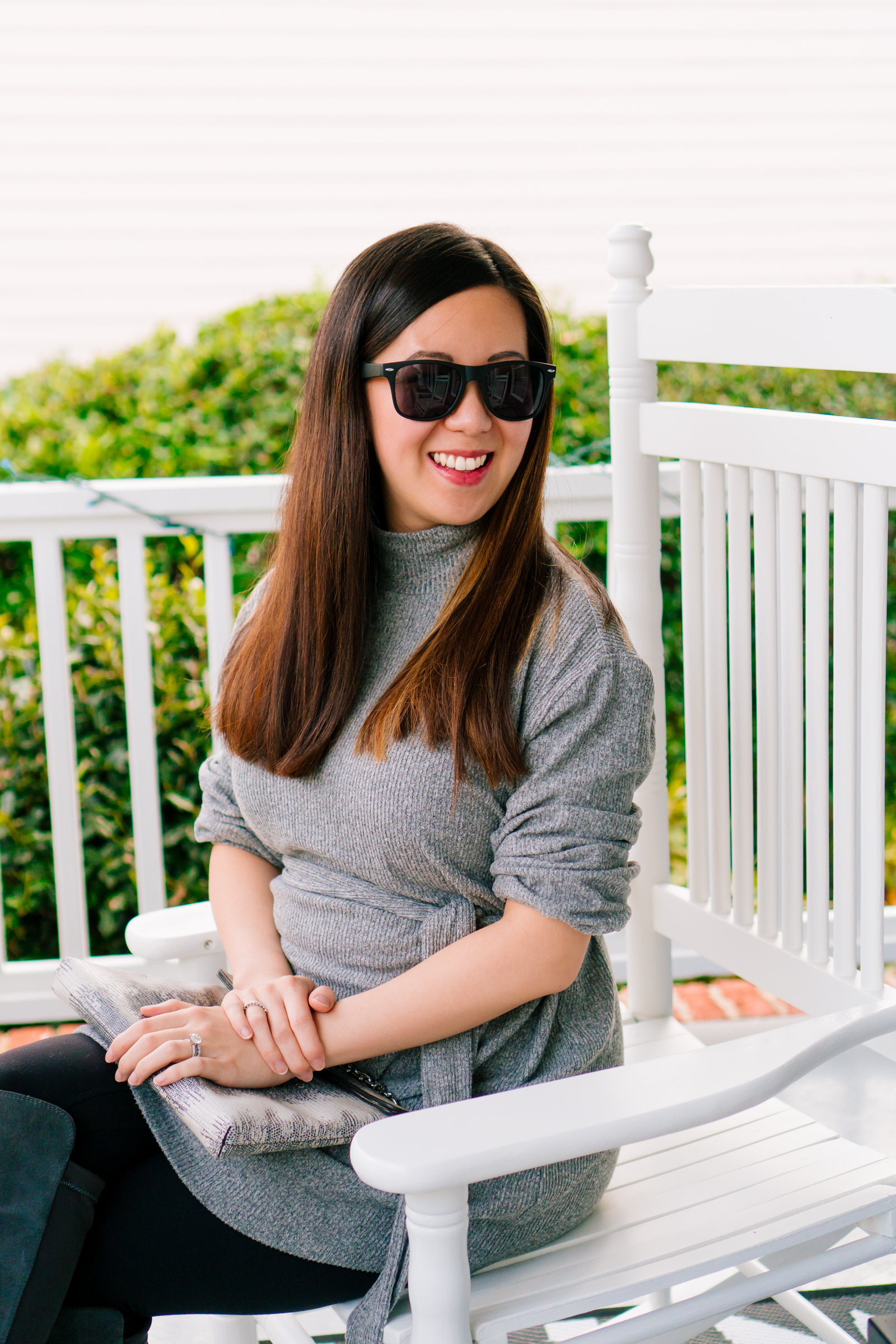 Anyways, I wanted to share some shots of this belted turtleneck sweater dress (here). I wore it twice when I was in Raleigh for the holidays! First, when we went to see a symphony/acrobatic show, and second, for Christmas Eve dinner at Vidrio.
It's not a maternity dress, but I found that I could still wear my regular size since the sweater-material has a bit of stretch to it. This dress is also affordable, and comes in a cream/black striped version! It's just casual enough to wear on a daily basis, but you won't look out of place if you go to an event that requires that you up your game a bit.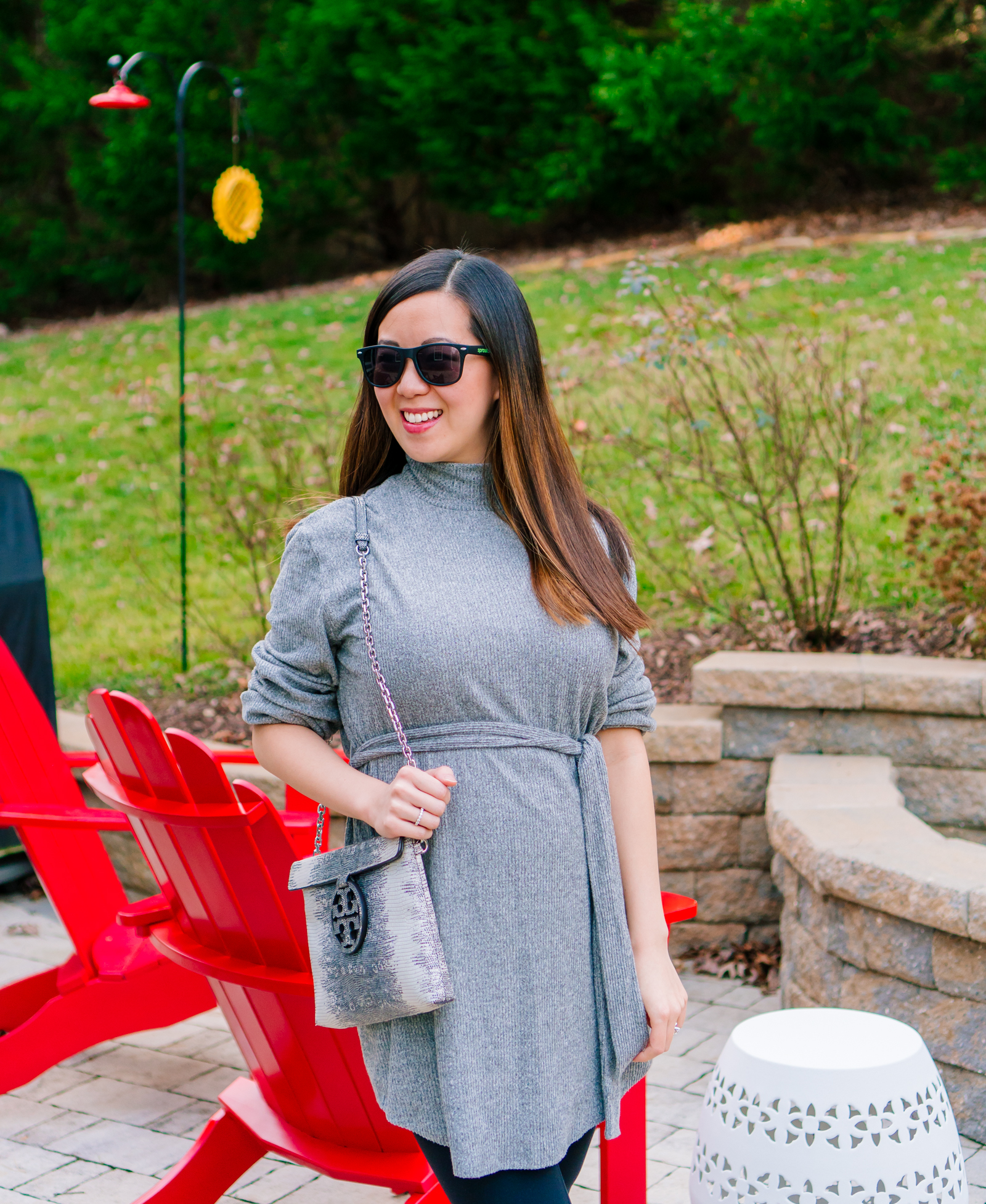 Happy New Year! See you guys back here later this week for our gender reveal!
Shop the Post