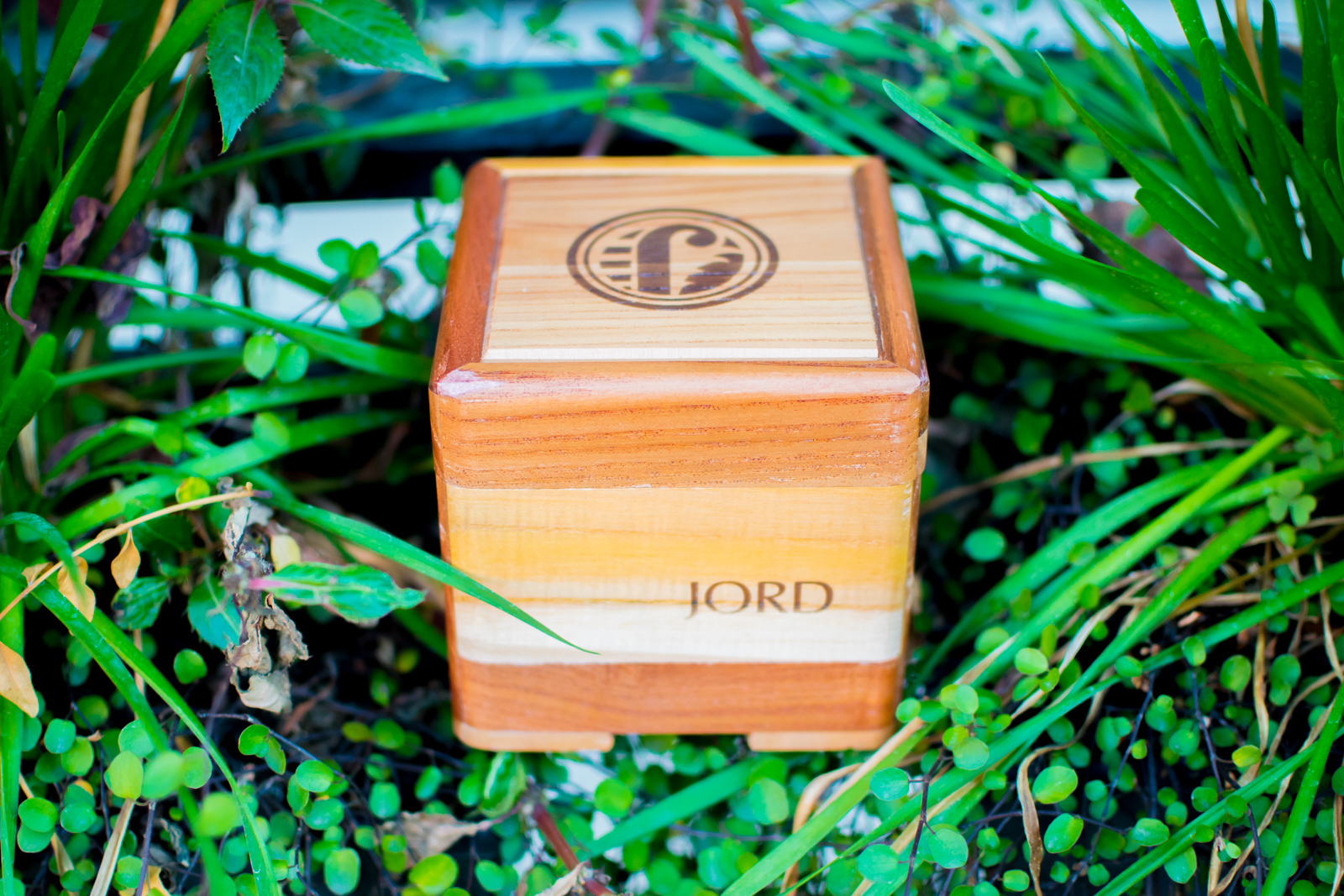 Hi Everyone! How is your day going so far?
Today, I wanted share a very exciting giveaway from JORD watches!
The first Christmas after Chris and I started dating, he got me a watch. Honestly, it wasn't really my taste, but I knew how much time and effort he put into picking it out. (He really liked that it was solar-powered and would "never die"). Anyways, I loved the symbolism behind it, and wore it for 3 years straight, pretty much never taking it off. I even showered and slept with it on! (not recommended – the metal band started irritating my skin).
A couple of years ago, I finally retired the watch, and haven't really worn one since. So, I was very excited when JORD reached out to me about their authentic, all-natural, wooden watches.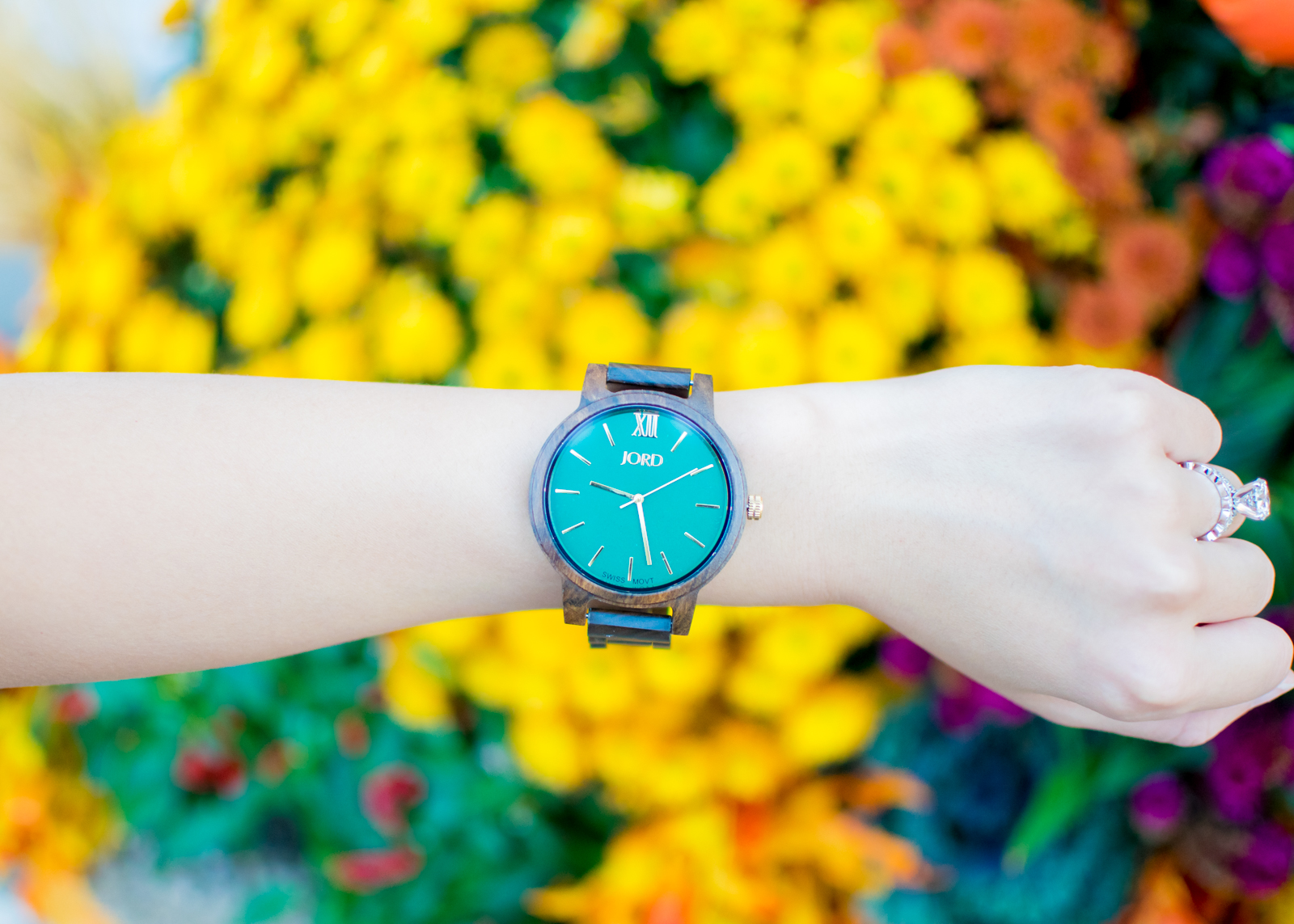 I love an over-sized statement watch, so I ordered the Frankie – Dark Sandalwood & Emerald. Aren't the colors perfect for fall? It goes great with a denim or utility jacket, as well as rich berry and burgundy outfits. LOVE. Can't you just picture yourself wearing this while pumpkin or apple picking?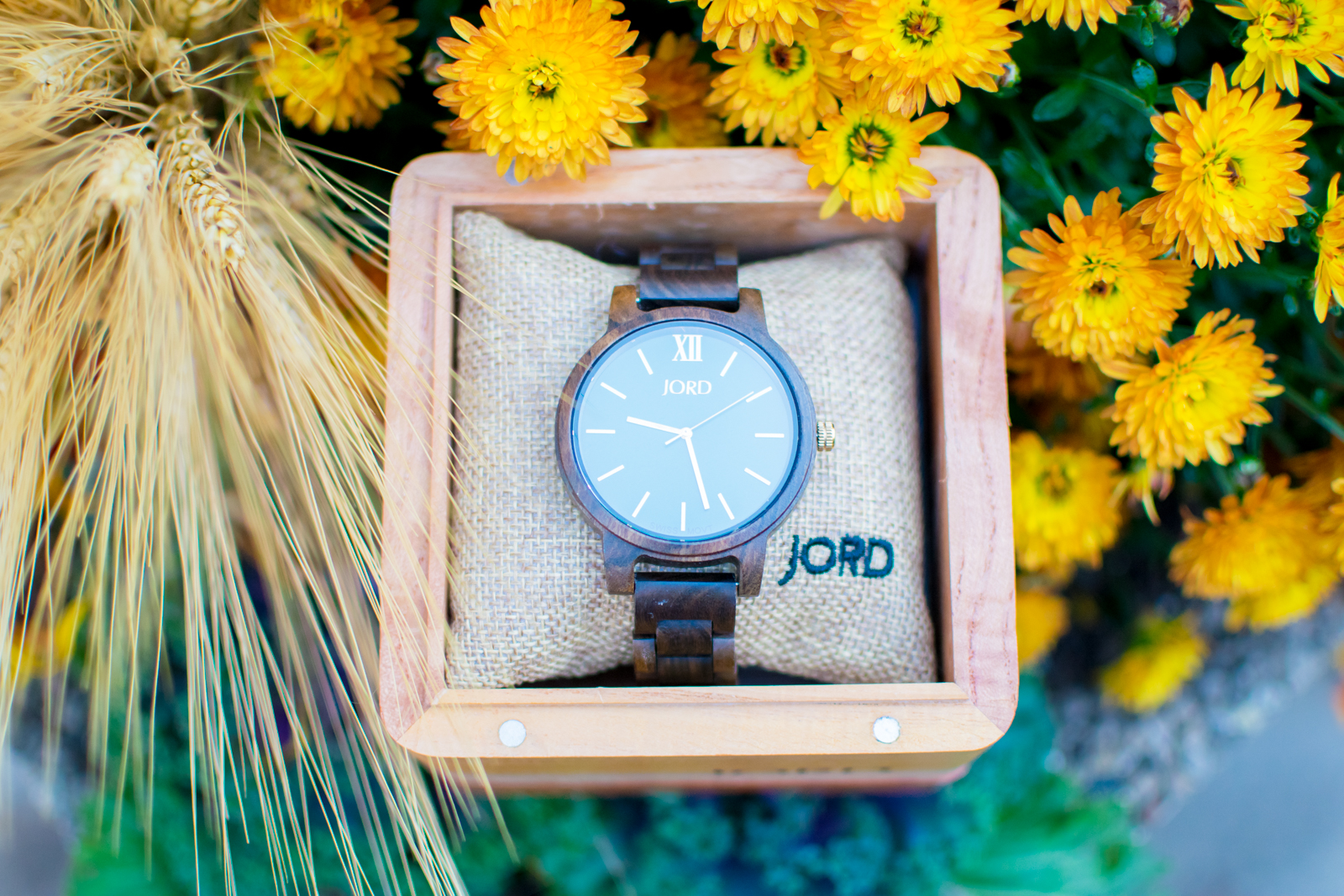 The vibrant emerald green works for the holiday season as well. This watch would be the perfect accessory to a cozy sweater and mug of hot chocolate in front of the fireplace. Let's be real though. More likely, we'll all be running around like crazy leading up to the holidays, and hopefully this watch will keep us from being late to appointments!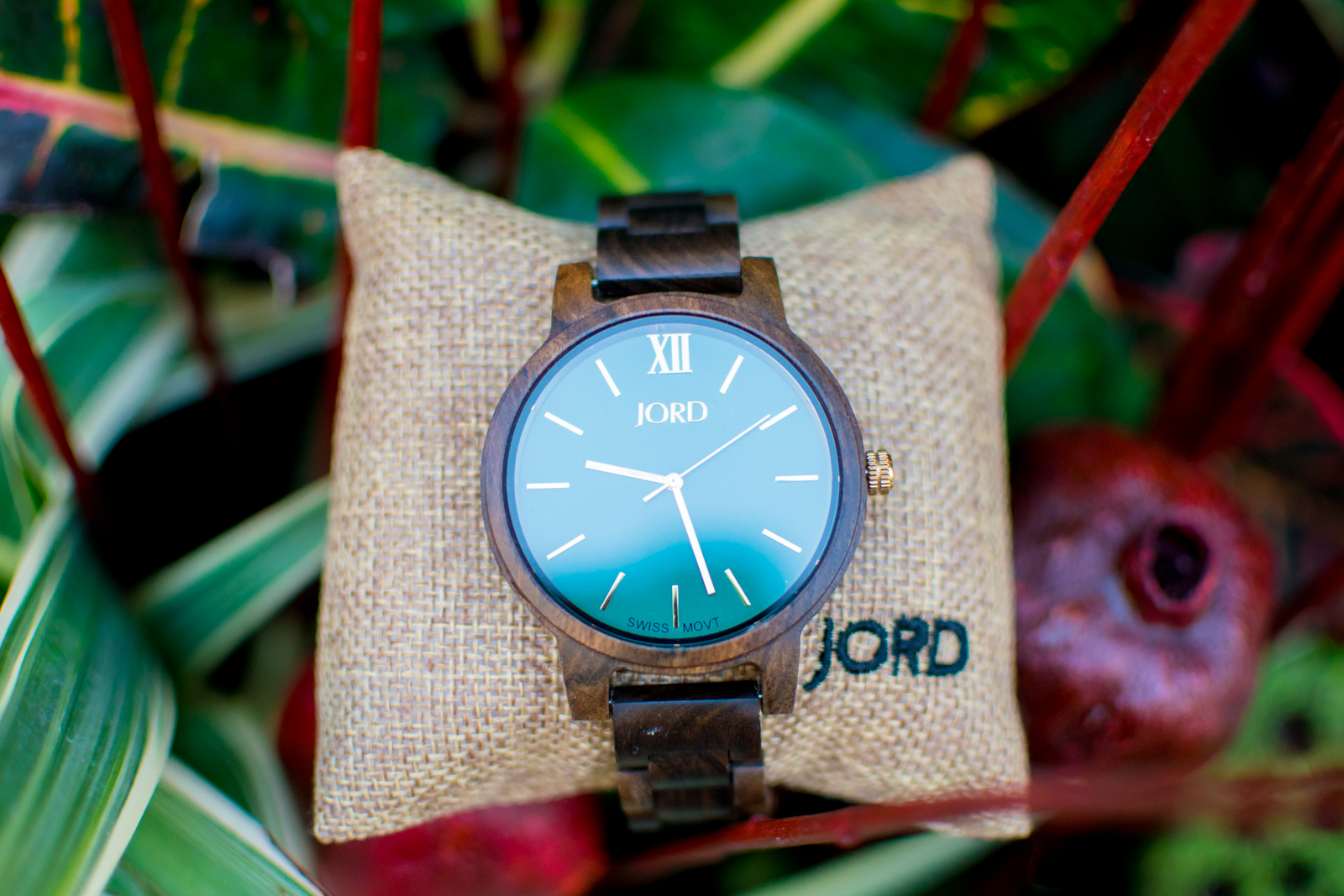 JORD watches are available for both women and men, if you're looking for a gift idea.
Another cool feature? The watches are engravable! I am a huge procrastinator, and sometimes wish later on that I had seized the moment. I had my watch engraved with "There's no time like the present."
Don't procrastinate! Check out this giveaway for a $100 gift card towards a watch, going on until 10/29/2017 at 11:59pm ET. (Watches range from $139-$295). Everyone who enters will get a $25 gift card.
You can learn more at the JORD website.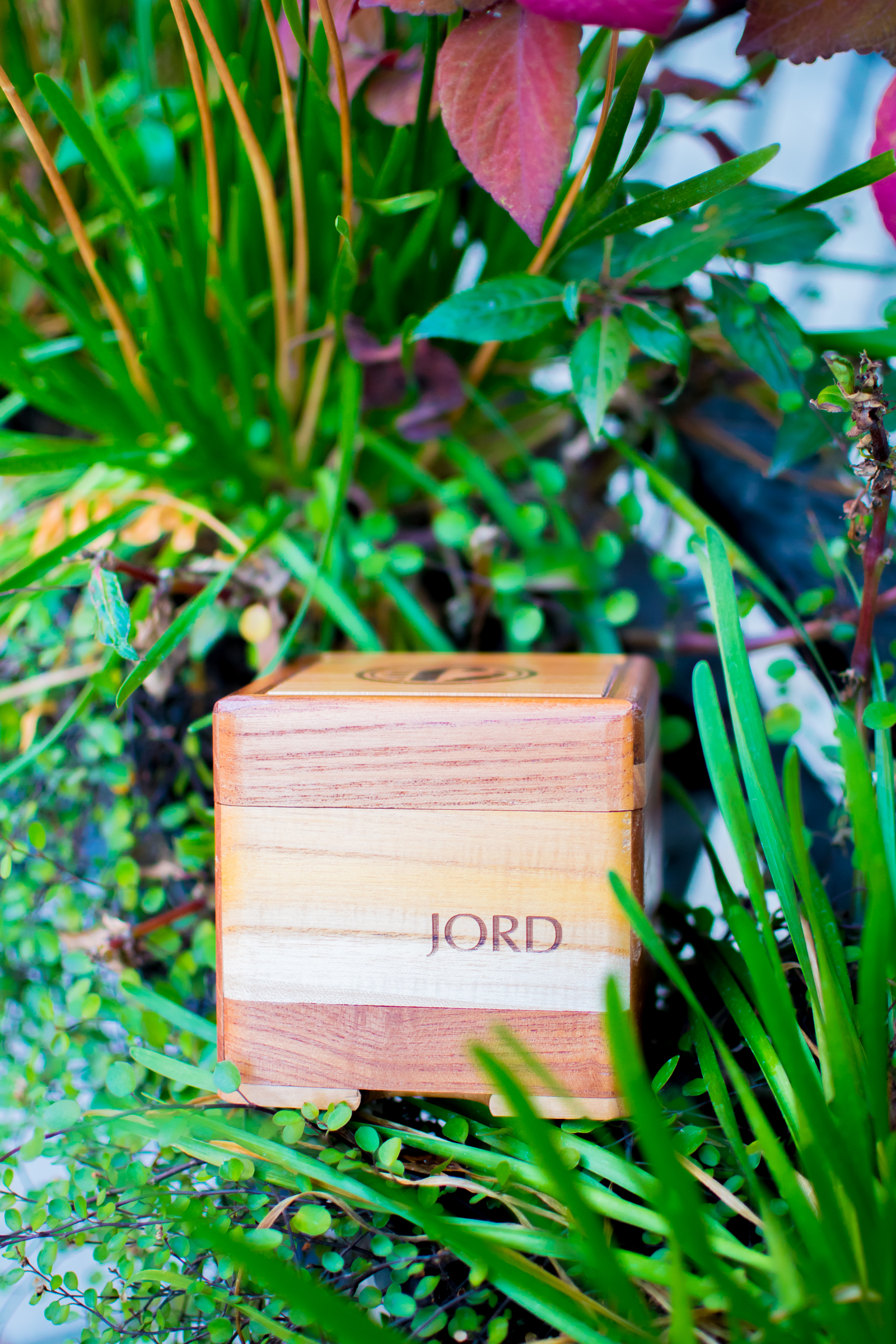 (I received this watch c/o JORD in exchange for a post).