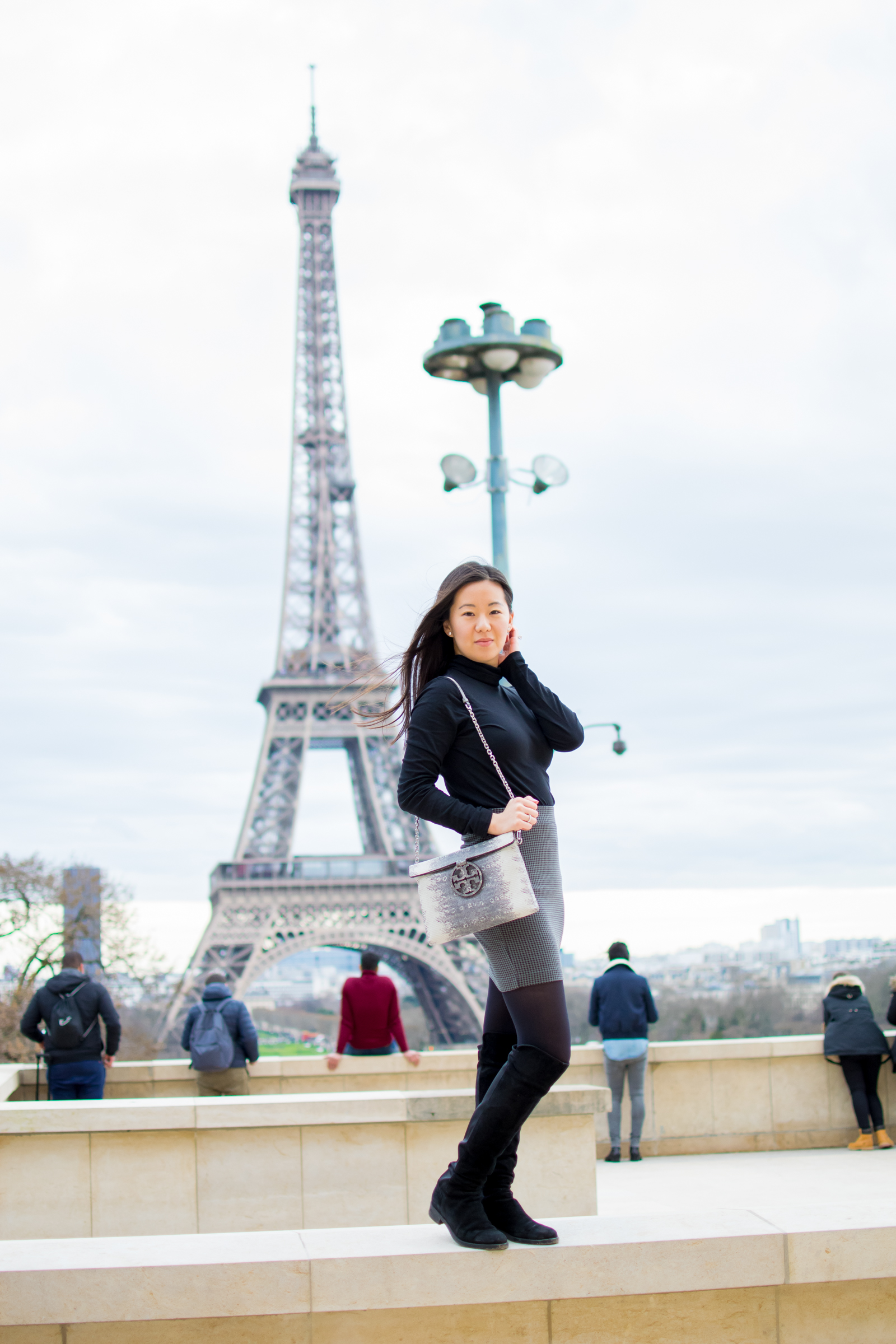 Hi Guys! I'm back from Europe! It's been a fun and EXHAUSTING (almost) two weeks. I feel like I need a staycation now. We got up at 7am on Saturday, the 6th to leave for the airport in Paris, and touched down in Chicago at 2:30pm…still on the 6th due to the time difference! The 6th was actually our one year wedding anniversary, so we got an extra long time to celebrate! Haha, we actually didn't do anything – we took the El back, showered, ate scrambled eggs, and watched a little football before deciding to go to bed at 7pm. Celebratory dinner next week!
Anyways, I'm still trying to get organized, but I wanted to pop in and share a couple of pictures from our impromptu visit to the Eiffel Tower. Chris and I planned to visit a prior day, but it started pouring down rain (this happened a lot on the trip) so we left and went to a coffee shop. A couple days later, on NYE, we went to brunch with our friends at a different restaurant than we had originally planned and happened to walk by the Eiffel Tower.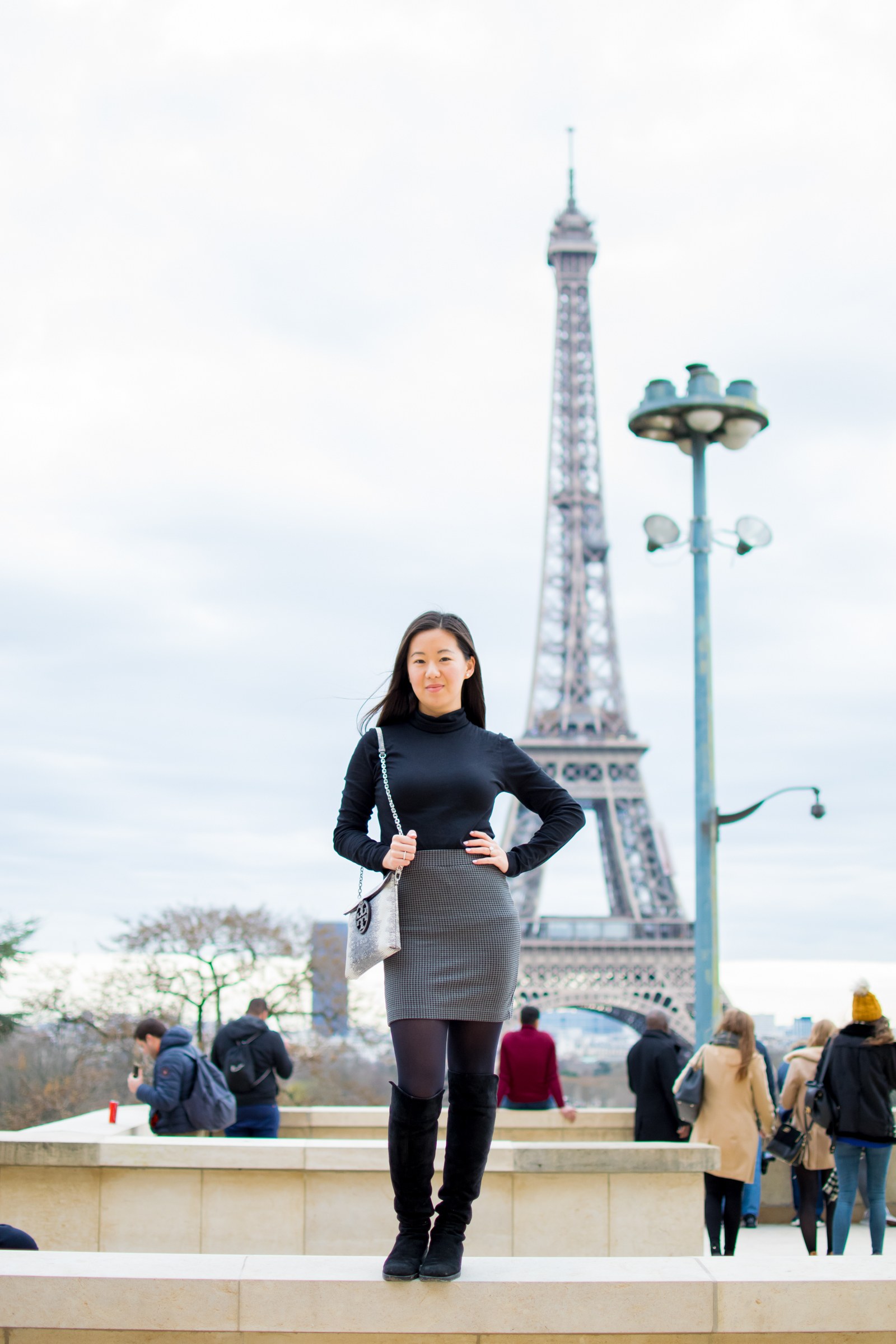 I was wearing this turtleneck – similar to my chambray romper and mini backpack, I haven't really worn turtlenecks for YEARS. I also don't wear that much black, but there was something about this turtleneck that felt European, and made me feel like I could pretend to be a local…or Steve Jobs, haha.
I also wore this turtleneck with a dress, under a cardigan, and with jeans! Check back later for more on what I packed and re-wore in different ways! (I wore these over-the-knee boots pretty much everyday – the flat heel was great for walking miles and miles each day, and the waterproof leather kept me dry without needing rainboots).
Have a great Monday (my first day back at work since before the holidays – hope it's a good one!)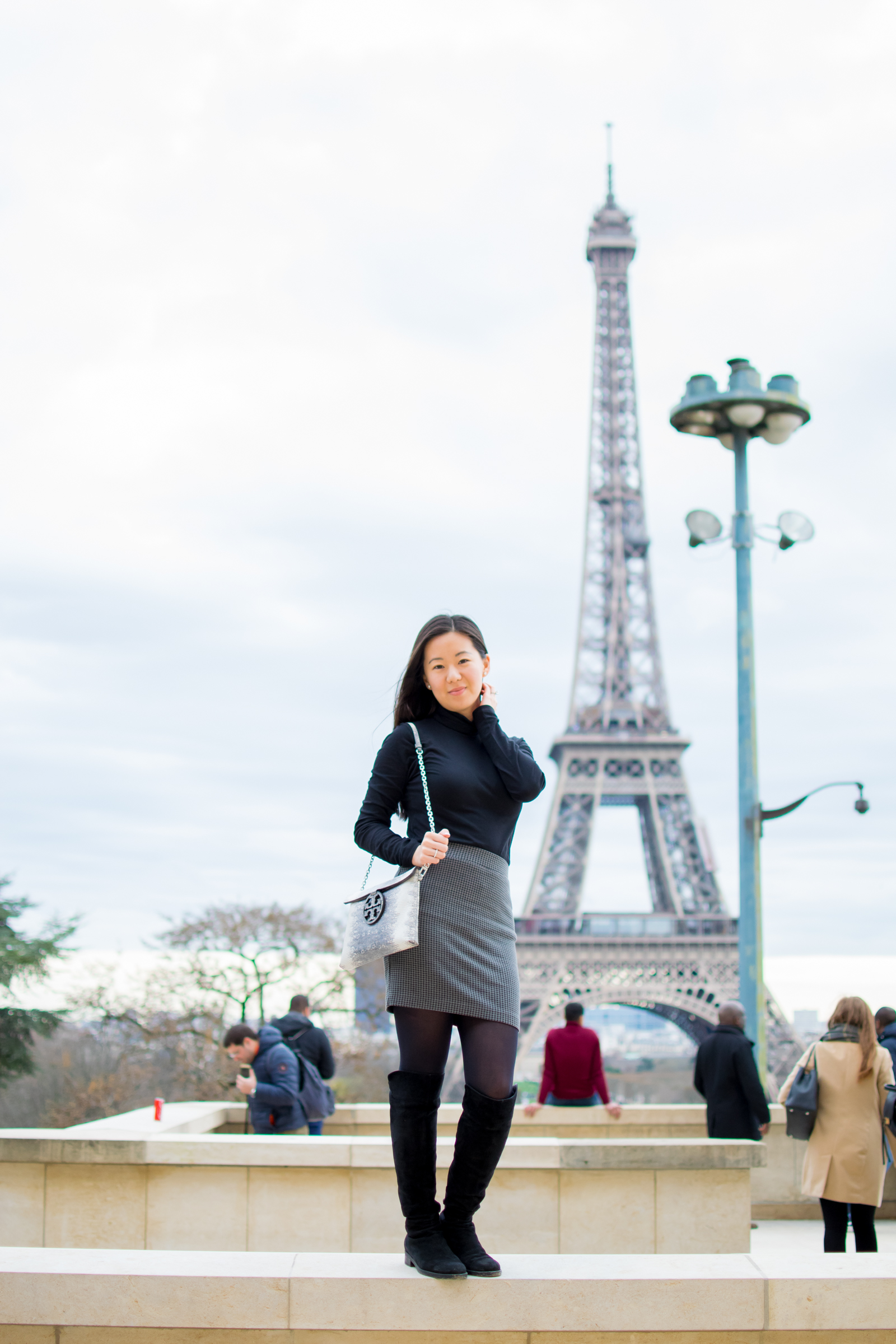 Shop the Post