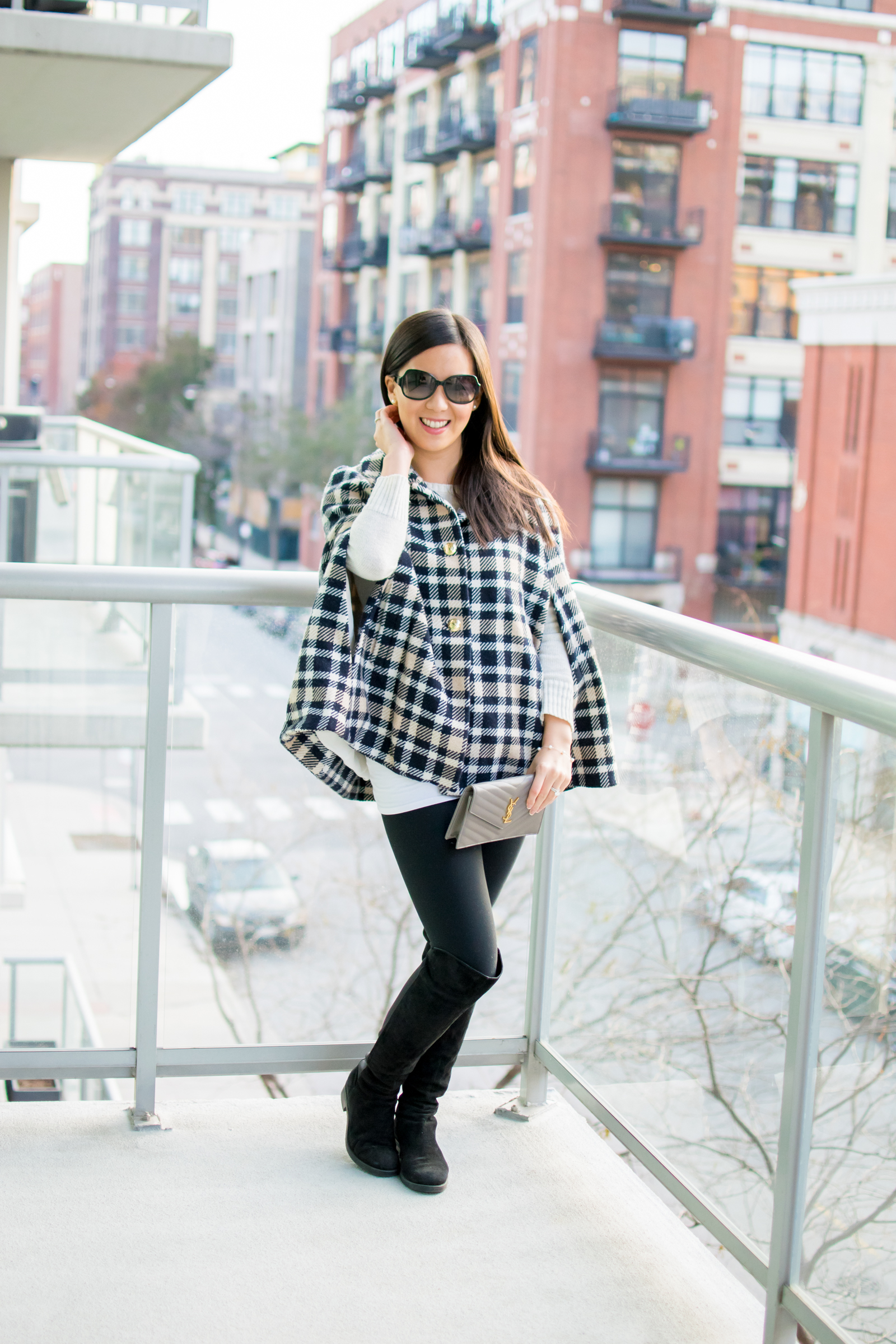 Hi Everyone! I'm off to Raleigh, NC today for Thanksgiving! I had the hardest time packing everything into a carryon…winter clothes and carryons do NOT mix.
Have you ever worn a cape? When I was a kid, I was obsessed with the Little House books by Laura Ingalls Wilder. They were always wearing shawls/capes, and I thought it was SO COOL. I used to take my mom's crochet table cloths (from end tables) and wrap them around my shoulders. I also once took a Christmas tree skirt and wore that around as a cape. Does anyone remember how Laura was jealous that Nellie Oleson had a little fur cape and she didn't? But then she got one from her church Christmas giveaway? Suck it Nellie Oleson! Haha.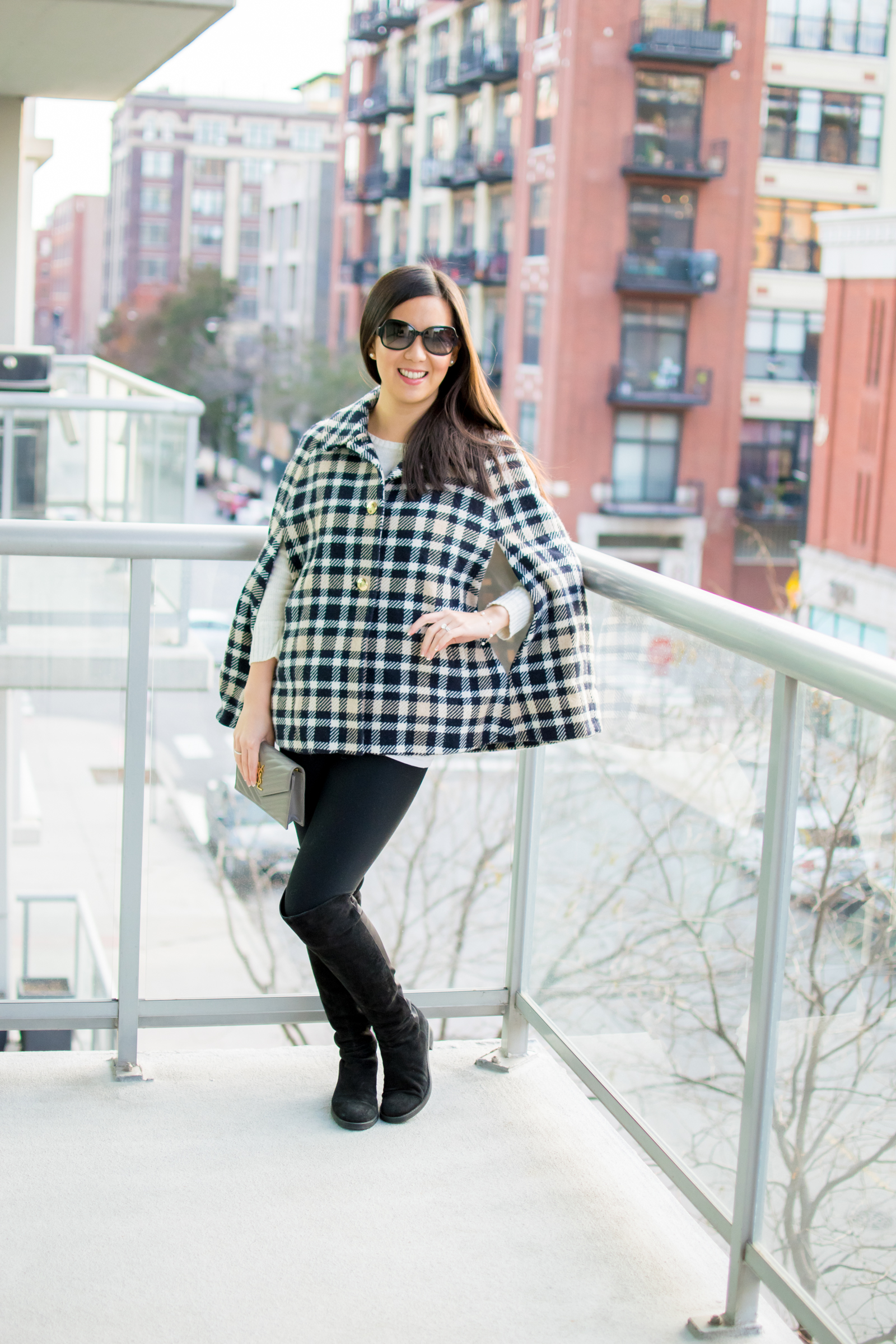 Now that we're all grown ups, it can be hard to picture yourself wearing a cape/poncho unless you're a real housewife. I totally get it. I think the key is choosing a cape that is made of a similar material as a coat you'd wear. If you don't think you can pull off a fur coat, don't do a fur cape! I love this plaid cape because the print is still fun, and it doesn't look like I'm taking myself too seriously. If it's really cold, you can wear long gloves, such as these, which are under $40.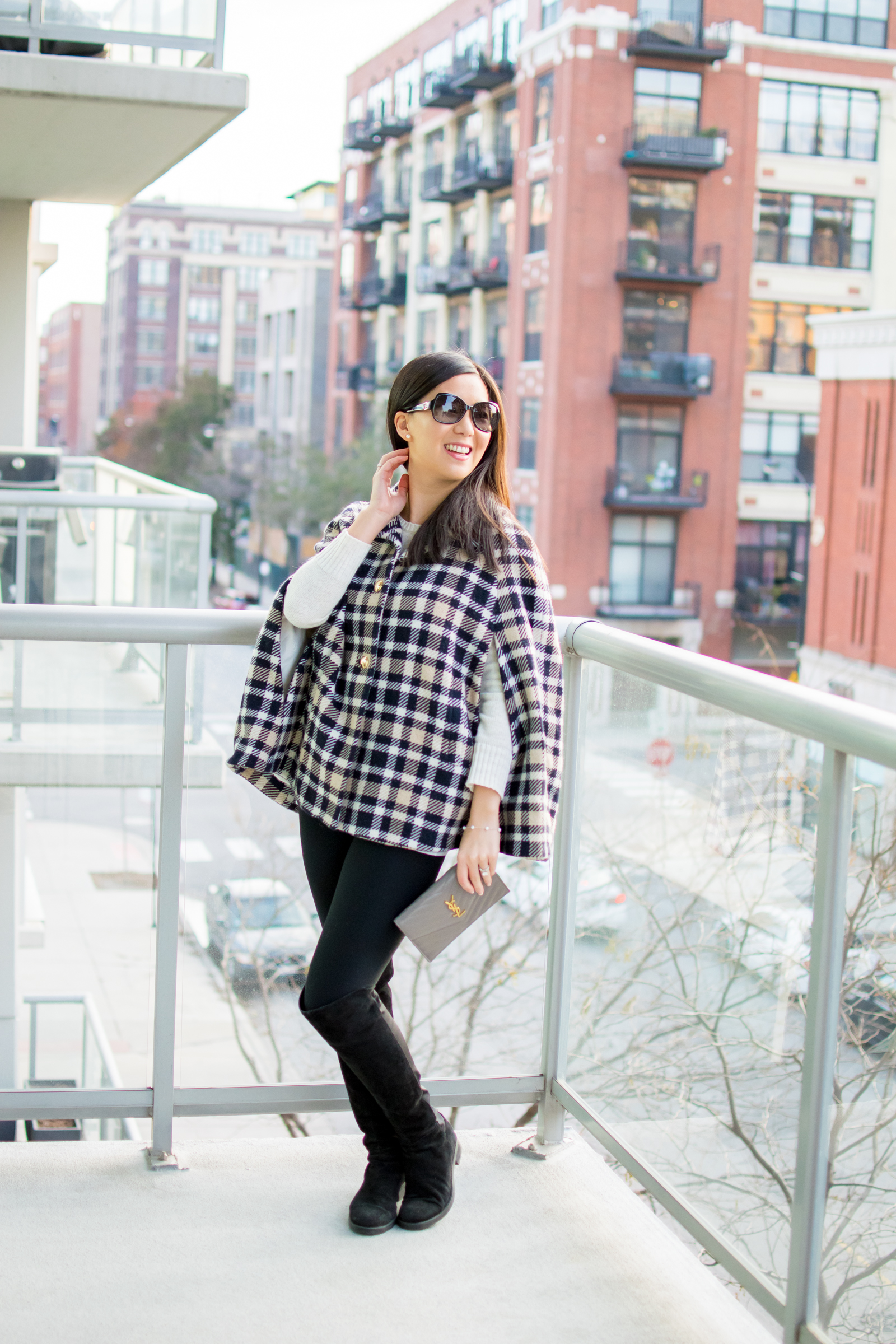 Even if you're not into the idea of a cape for daily wear, they can be great for special events, like holiday parties and winter weddings. I wore this capelet to a wedding earlier this month, because a coat would have looked strange over my floor length dress.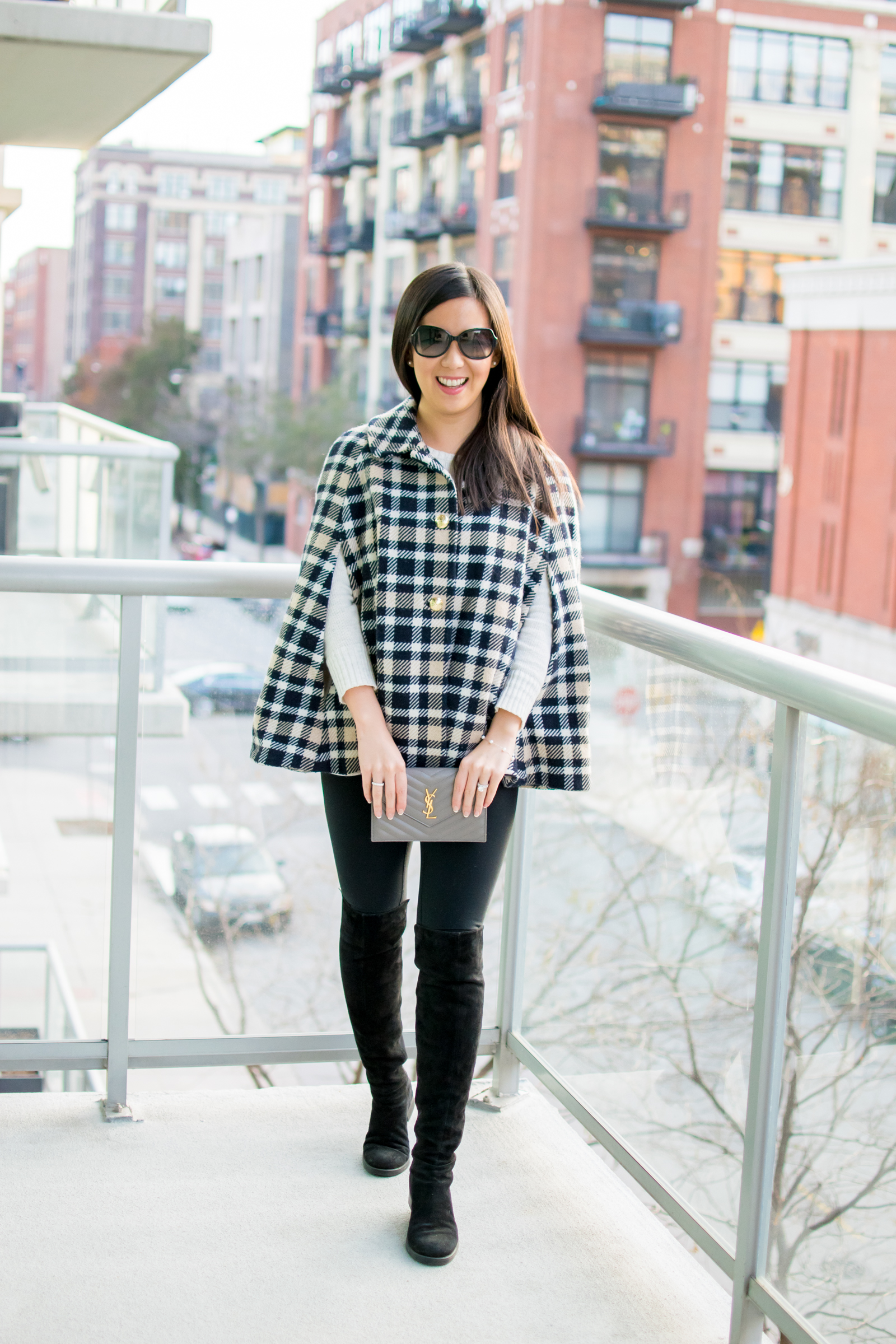 Check out some of my favorite capes/ponchos/shawls below!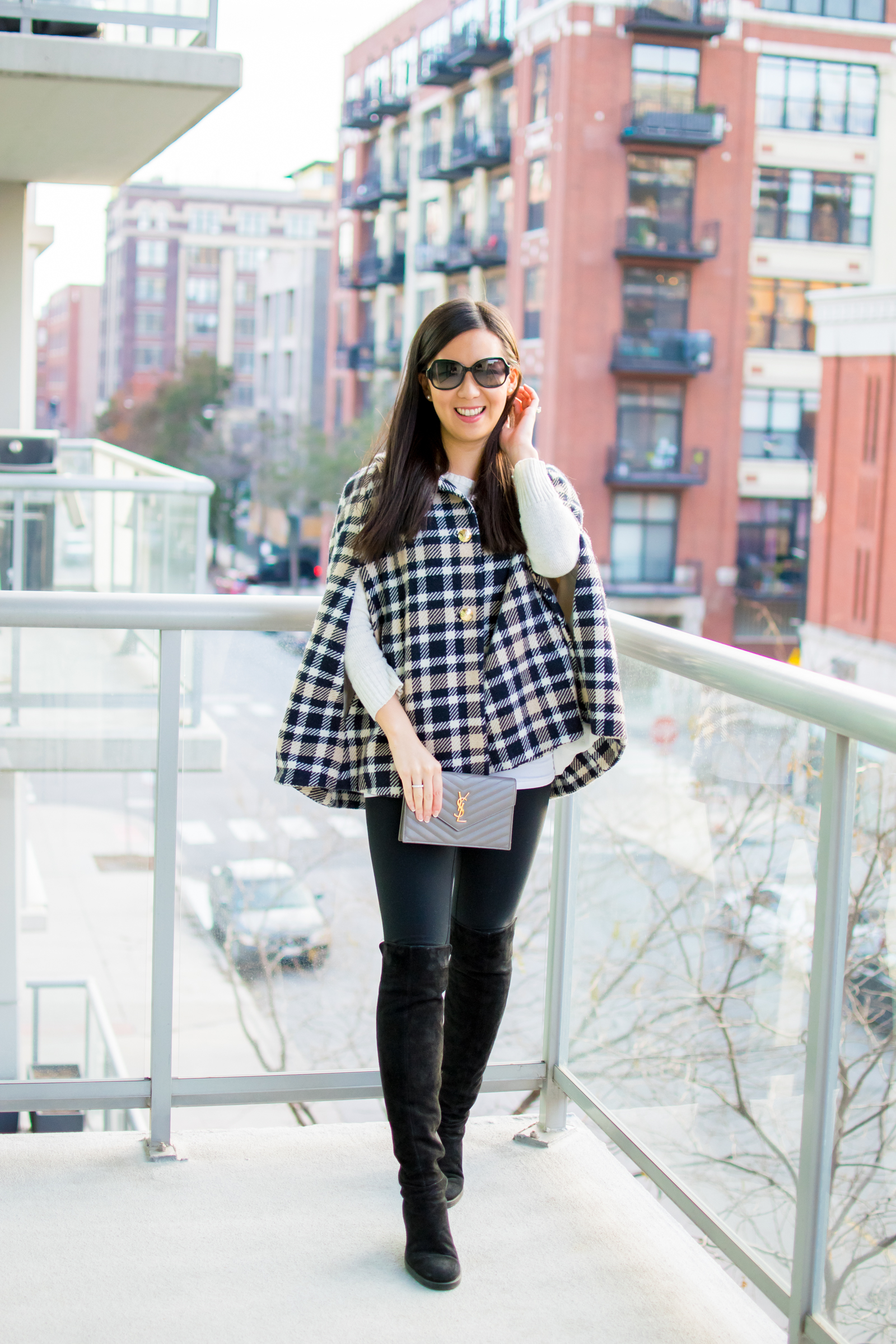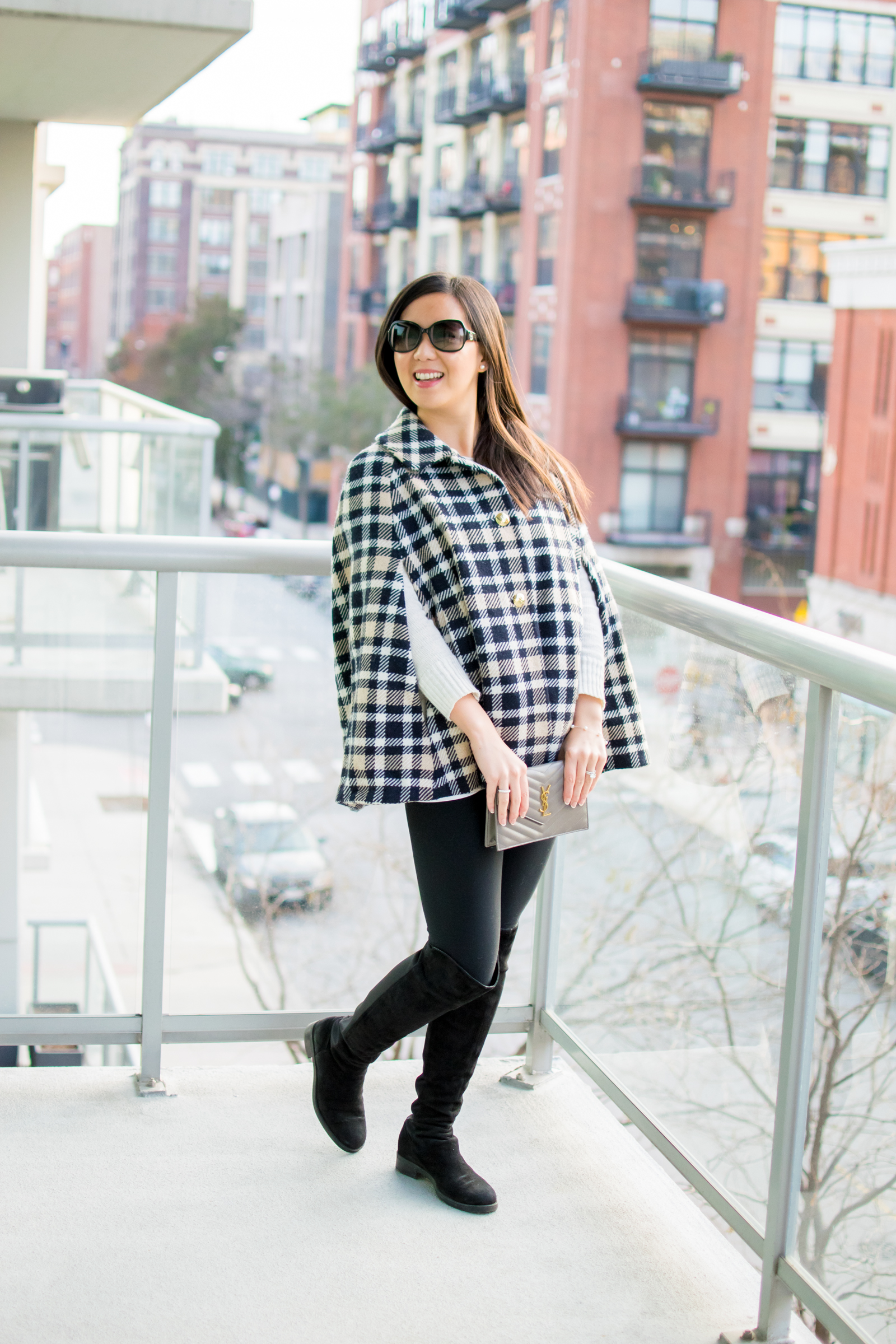 Shop the Post