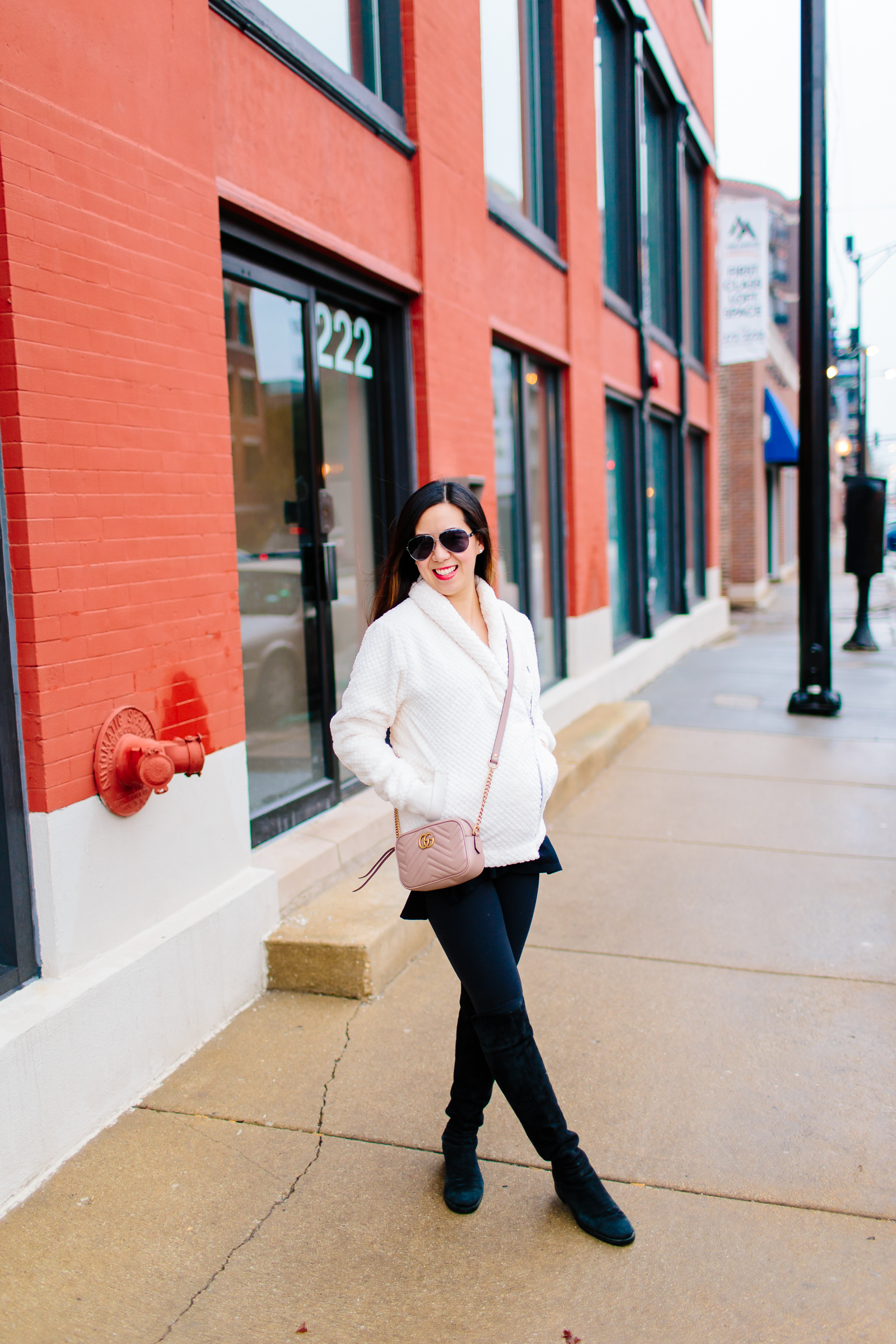 Hi Friends! How's your week going?
Not too much new going on over here besides that I'm still recovering from my terrible cold (I finally have my voice back though!) And we're still trying to figure out when we're moving. ARGH. My sister is also getting in town today for our baby shower this weekend!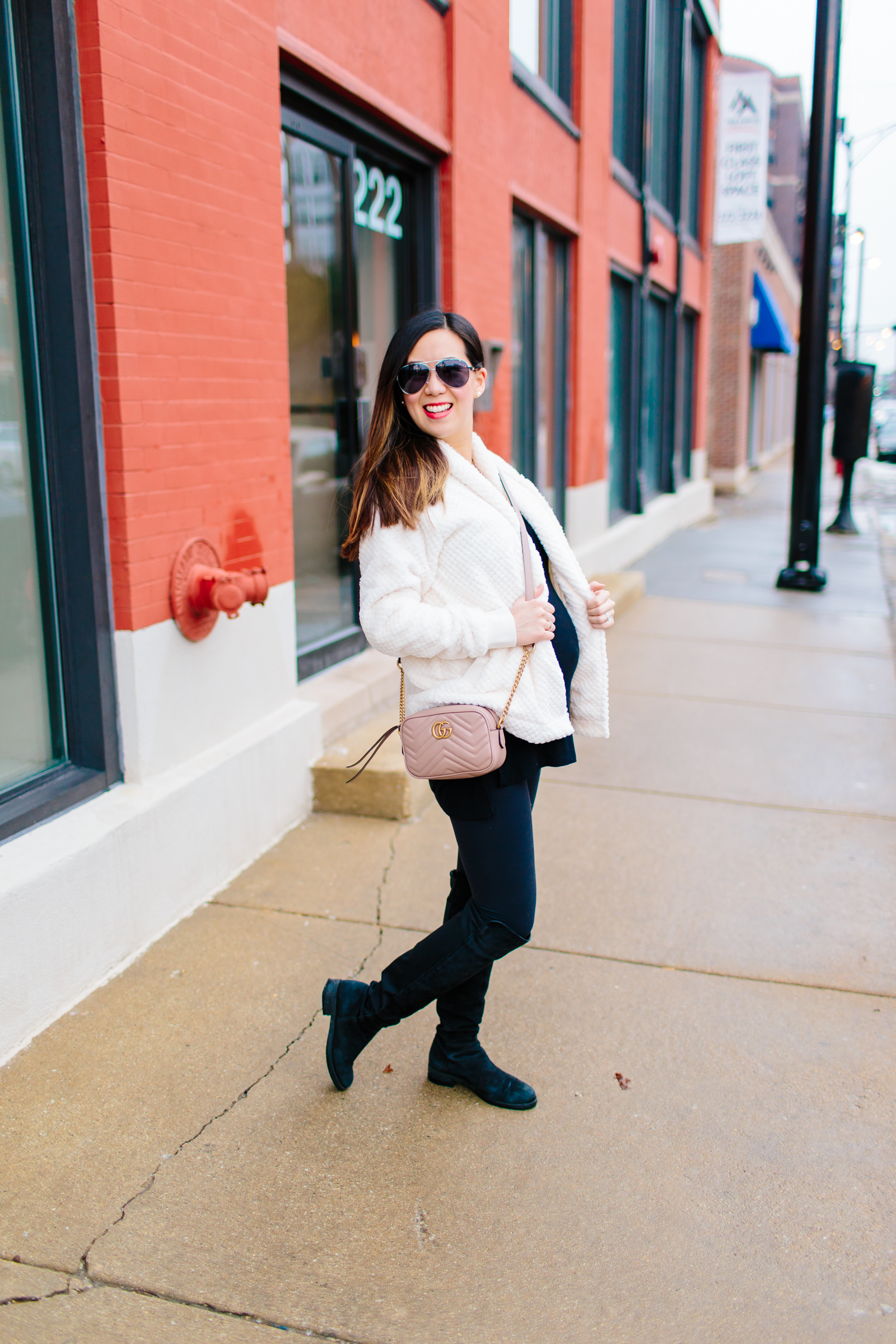 Today, I wanted to share a casual outfit that I dressed up slightly with suede boots (waterproof!) and a new bag…this Gucci Marmont Matelasse shoulder bag.
Zella (not sponsored) is one of my favorite brands for workout gear…I LOVE their leggings and used to wear them exclusively all winter long. After I got pregnant, I tried to pick up a pair of their maternity leggings, but they were always sold out! So I switched to the Lululemon Align leggings (in my regular size) because they're super stretchy. The Zella leggings are thicker and warmer though – I can't wait to fit in them again.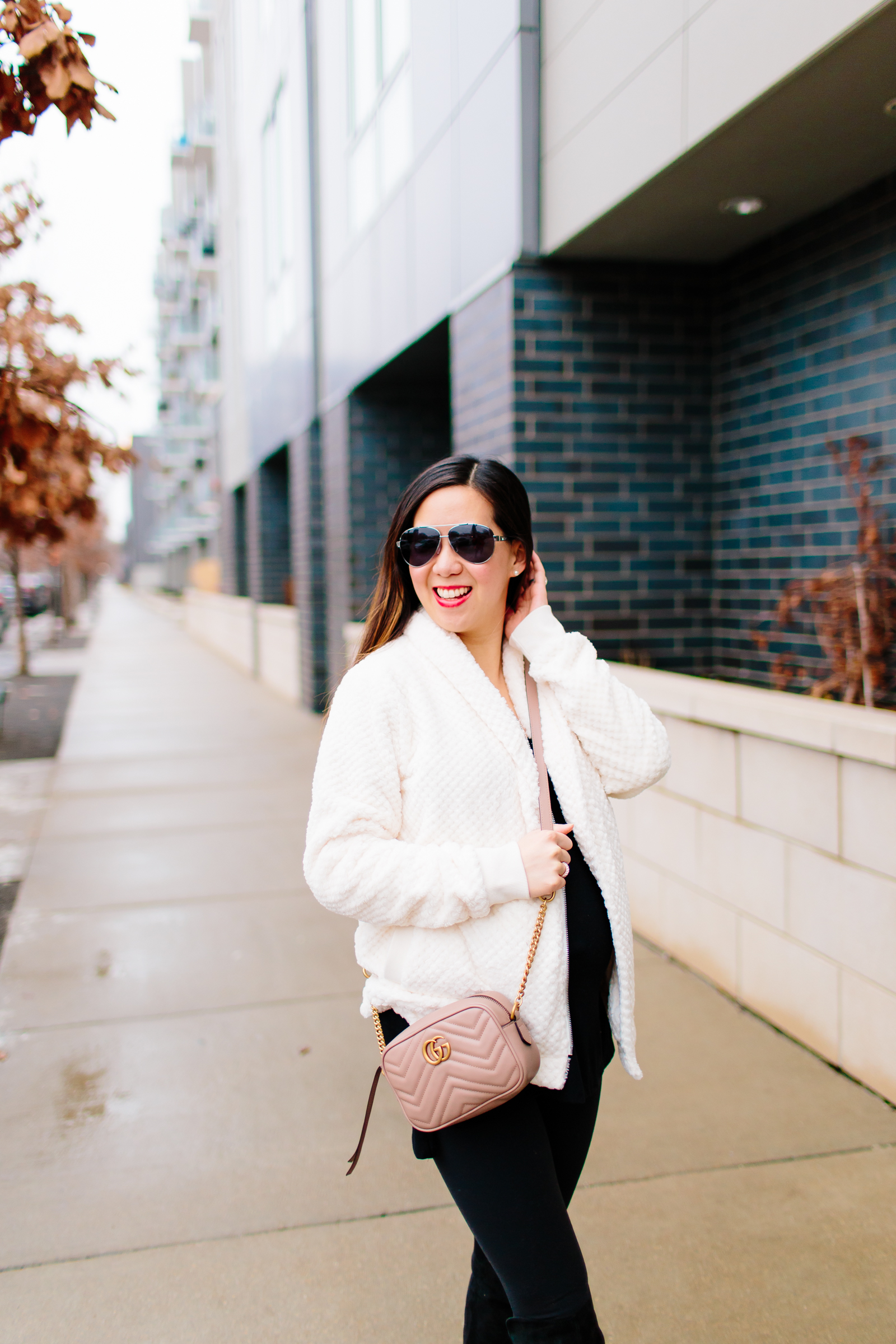 I also own a bunch of Zella sports bras, tanks, and one light jacket. And now this super warm fleece, which is currently 50% off. As much as I love the wubby fleece from this post, the downside is that you can't really "dress it up." Also, the suggestion is dry clean only (which I often ignore, but still). I love how this fleece can be dressed up so that you can still look put together when out running errands, and is machine washable! I'm super tempted to also pick up the black version while it's still on sale.
I think it runs true to size. I'm wearing the XS, my regular size, and it still just barely zips over my baby bump. I wore it the other day when it was 40 degrees and felt perfectly warm!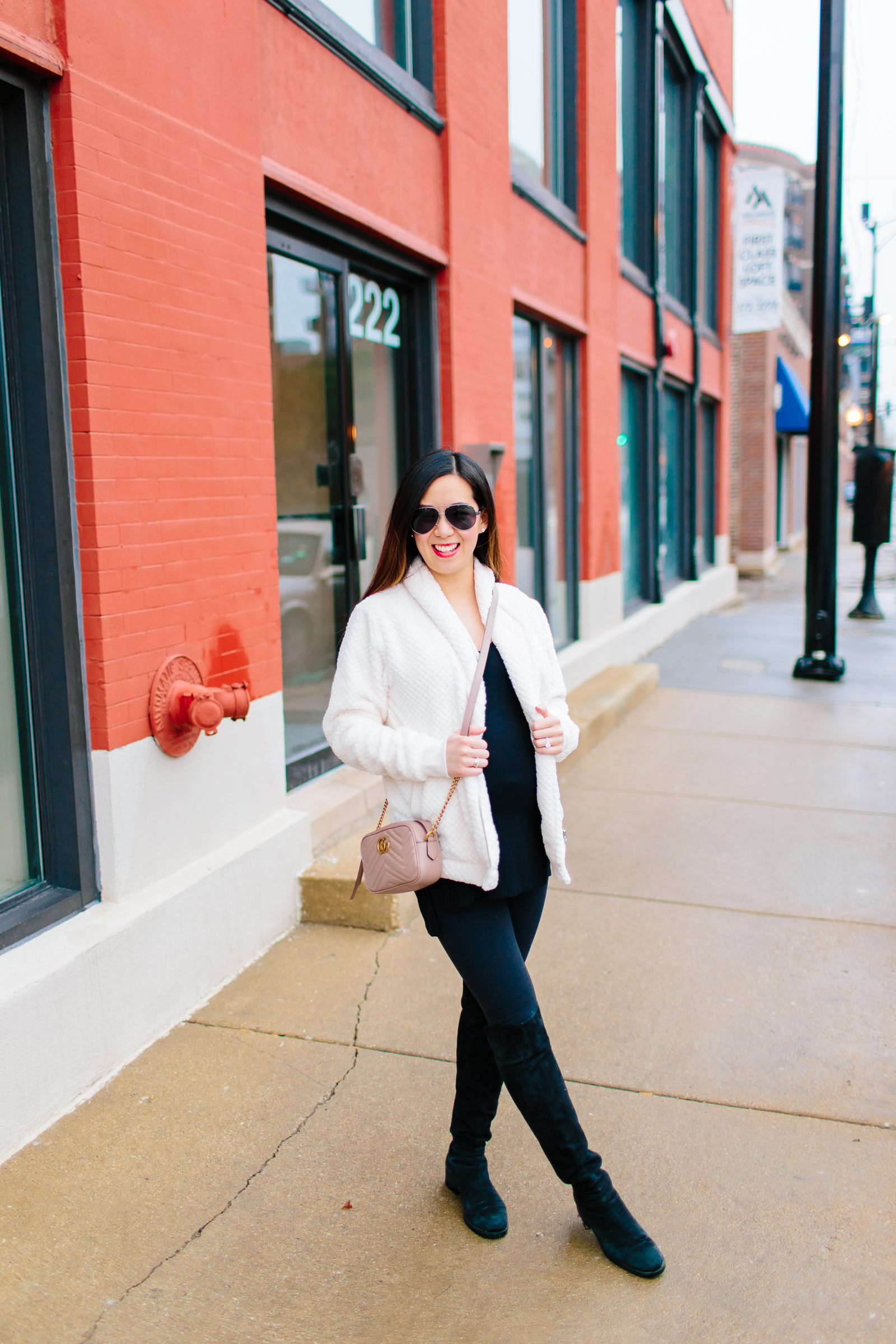 Remember when I purchased the Gucci Marmont Wallet on a Chain, and it was super wrinkly? (see post here). I did some Instastories, and the vast majority of you said "that's not OK! return it!" So I did! But I really really love this Porcelain Rose color (it's kind of between a cream, tan, and blush) so I decided to see if the shoulder bag held up better. So far so good! There were a couple creases, but nothing like the wallet on a chain/clutch.
It's on the smaller side, can fit my personal items like my phone, small wallet, keys, tissues, lotion, lip gloss, etc. I totally foresee myself grabbing this and a diaper bag and running out the door in a couple months (50ish days???!!)
Have a great day Friends! I'll be back to recap our baby shower!
Shop the Post