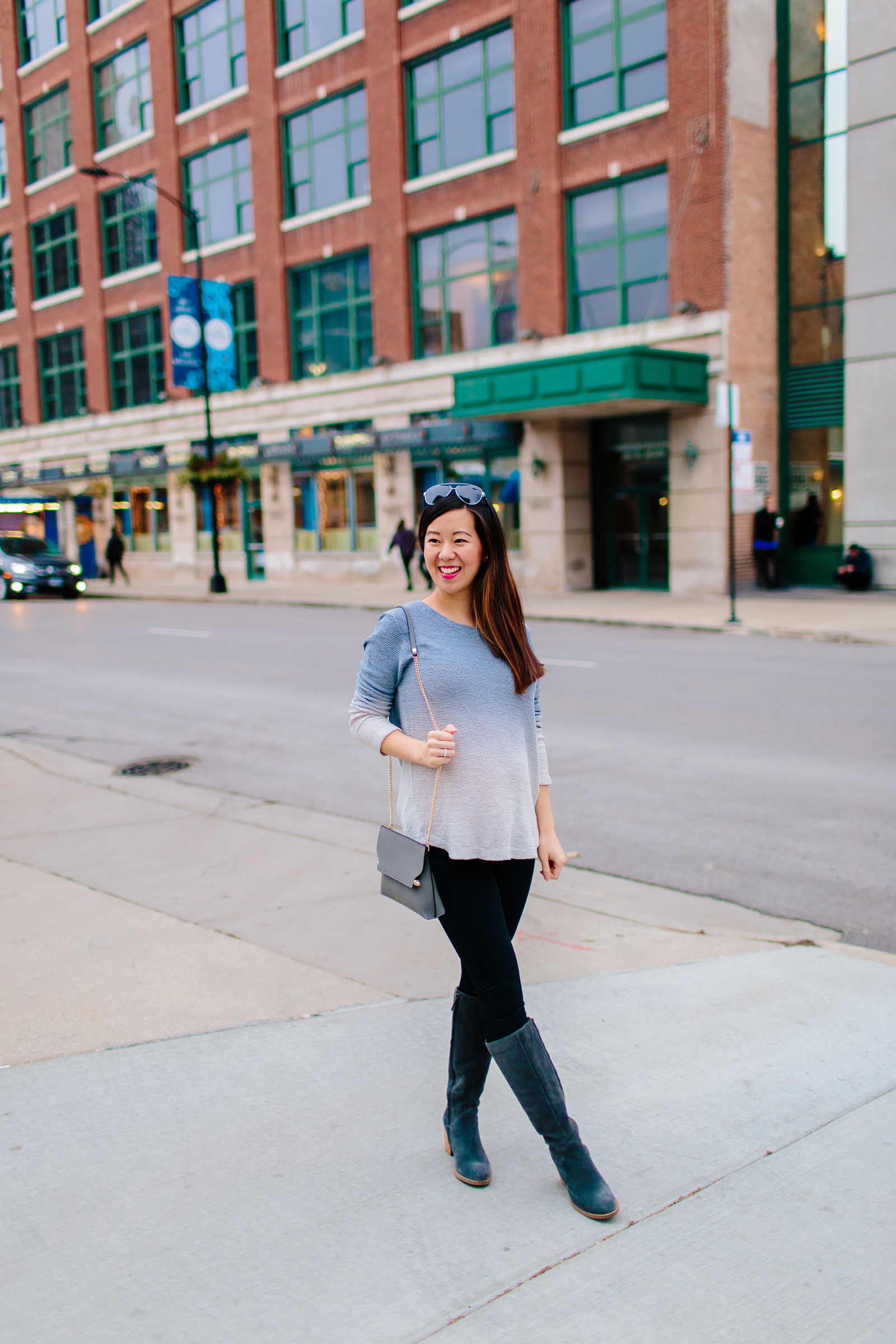 Hi Friends! Happy Wednesday!
Some good news about the condo! We have an inspection date scheduled for 2ish weeks from now! So hopefully closing will be in the next week or two after that. Maybe we'll be moved in by early February!!! (You know, 3 years after we originally went under contract for the original condo…grrr). That one is still TBD…we might close and list it for sale in February/March?
Today, I wanted share some shots of my ombre sweater and Strathberry bag (here). Here, I'm wearing another non-maternity sweater. It's loose-fitting, but not super baggy. I'm glad I can wear this comfortably during my pregnancy, and once the baby's out! The brand is LAmade…they're a small, family-owned factory based in Los Angeles. Everything is ethically made.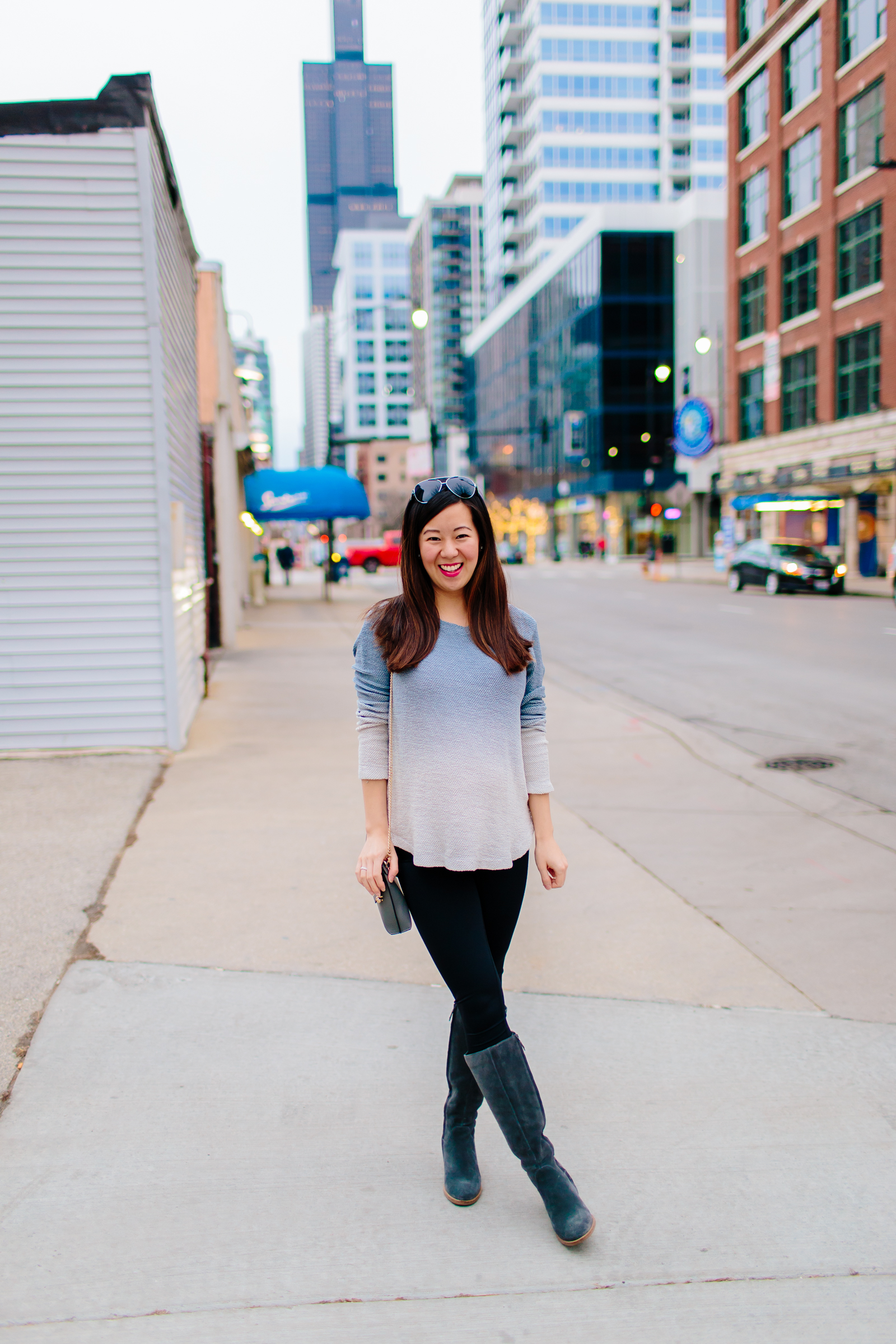 If you follow me on Instastories, you saw that I picked up a Gucci Marmont small crossbody bag recently. However, the leather was so crinkly even though it was brand new. I even asked the sales folks at Gucci, and they were, "that's how it's supposed to be!" Eh…I don't want to spend a ton of money on a brand new designer bag and have it look like it's already been worn for years. I'd be better off getting a used one! So I returned it 🙁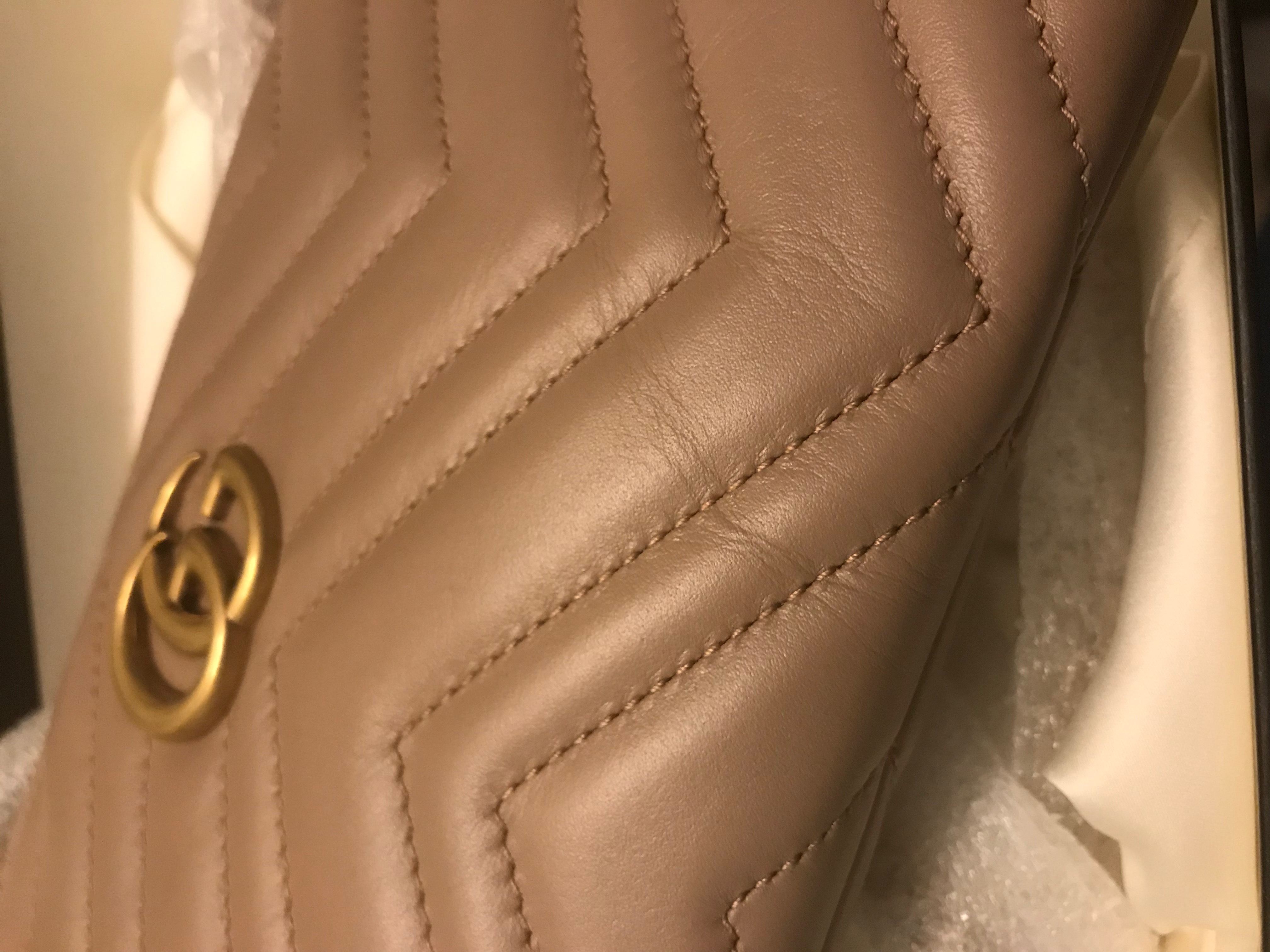 Instead, I picked up this cute little Strathberry bag. It's 1/3 of the price of the Gucci! It can be worn crossbody, or you can remove the strap and carry it as a clutch. And it holds more than you'd think. Mine is the slate gray, but it comes in 20+ colors, patterns, textures, and more. I love that it works for all seasons, and for both casual and more formal events.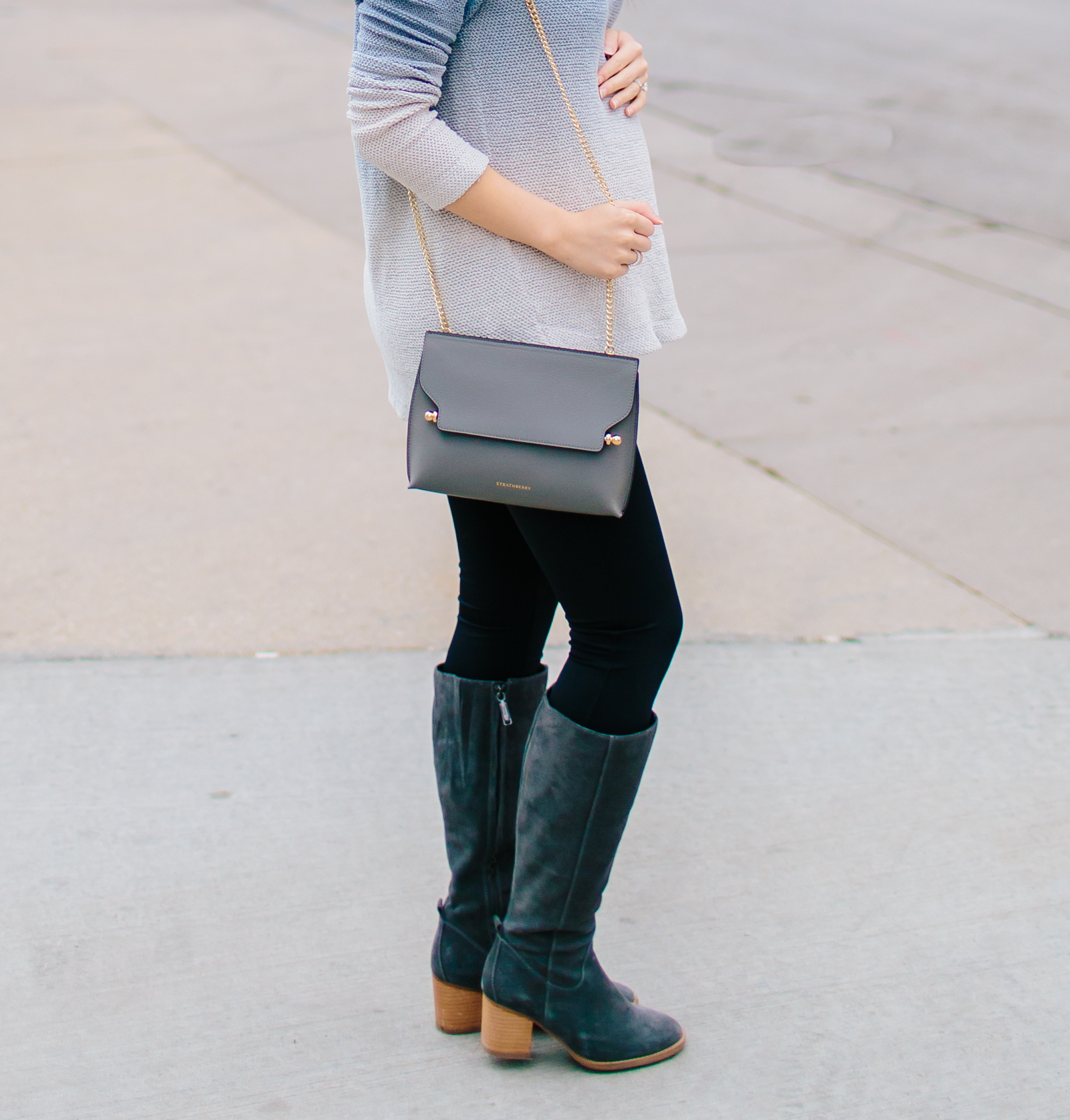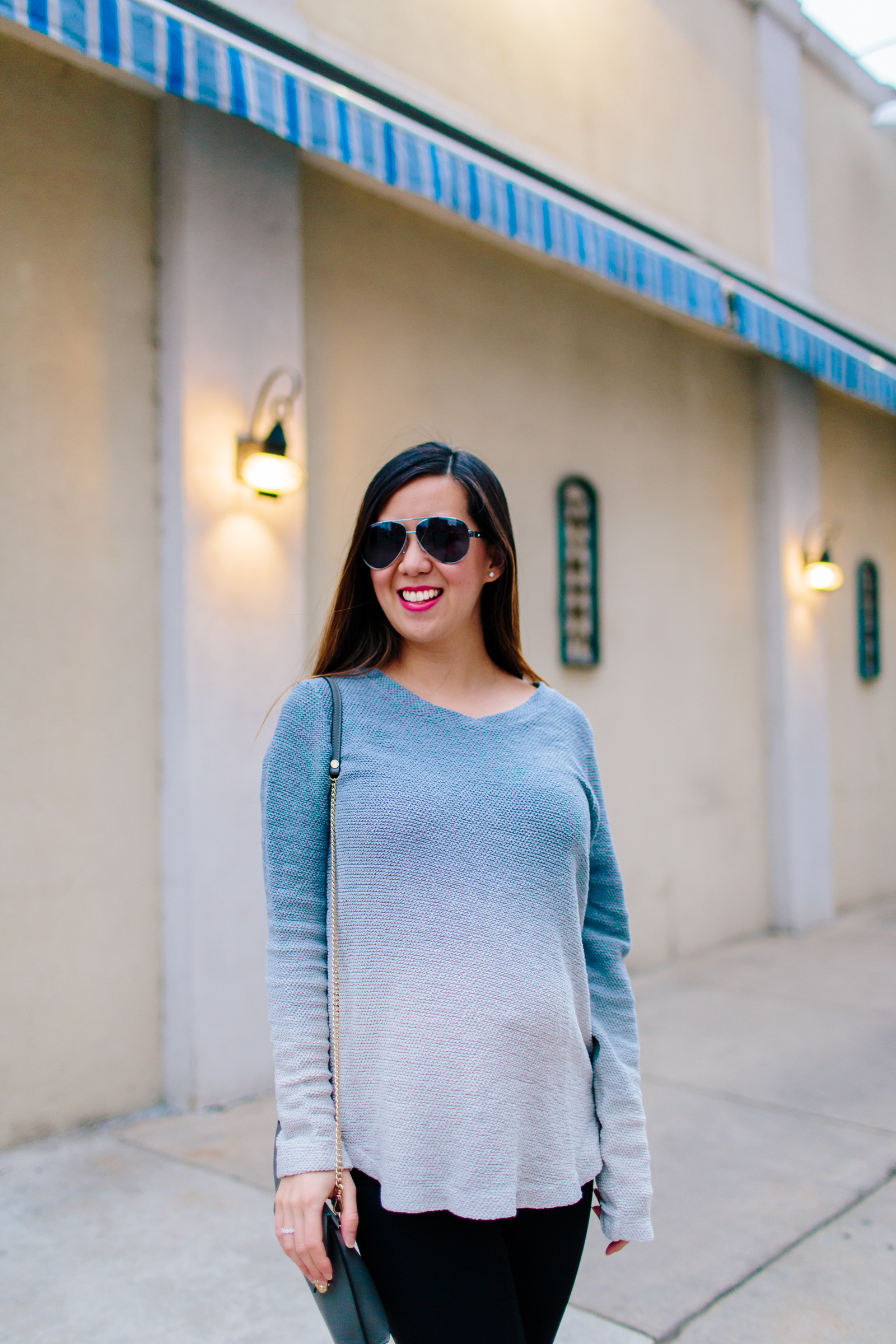 See you guys back on Friday for a second trimester recap post!
Shop the Post