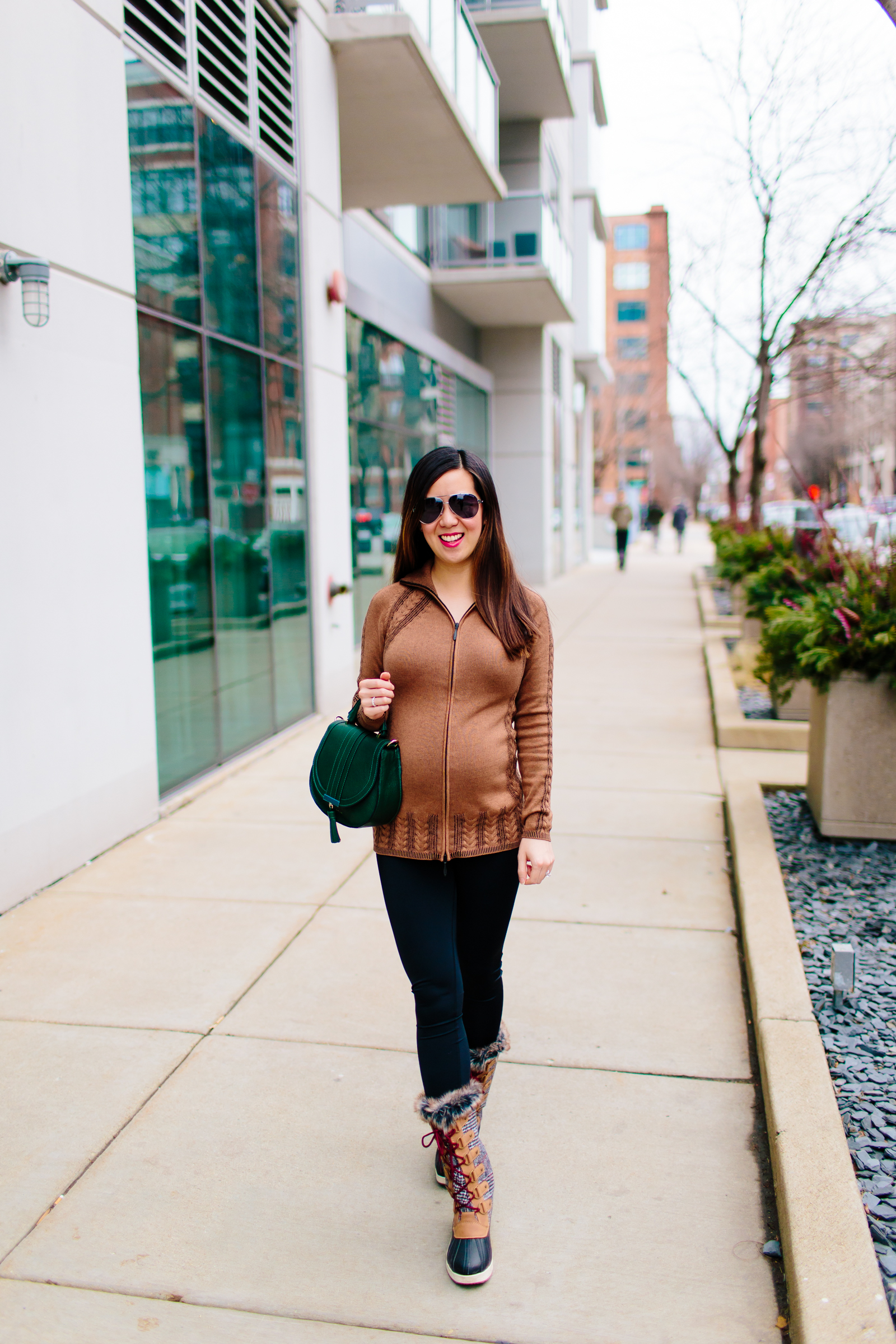 Happy Monday Friends!
How was your weekend? Chris and I celebrated our two year wedding anniversary! We went to Swift & Sons in Fulton Market – luckily I can still eat steak…I had the filet mignon, and a side of broccoli rabe, and a side of roasted mushrooms. I also tried 2 spoonfuls of mashed potatoes, but no bread or dessert. My blood sugar level was still lower than when I tried to have 1/2 a piece of ancient grains toast with peanut butter! And when I tried to have a teeeny piece of cauliflower crust pizza. I guess steak and veggies it is!
I also went to prenatal yoga + tea at Barefeet Power Yoga's loft space. It's always fun to connect with other pregnant women and get some exercise while I'm at it. We also started packing in preparation for our move! We still don't have a closing date yet, but I'm really thinking we'll be moved in by mid-February (fingers crossed). I watched a couple episodes of organizational guru Marie Kondo's new Netflix show, and felt inspired to start cleaning. I packed up non-maternity clothes that no longer fit (mostly coats) and some wedding presents and kitchen items that we've never opened! Chris did books, electronics, and movies.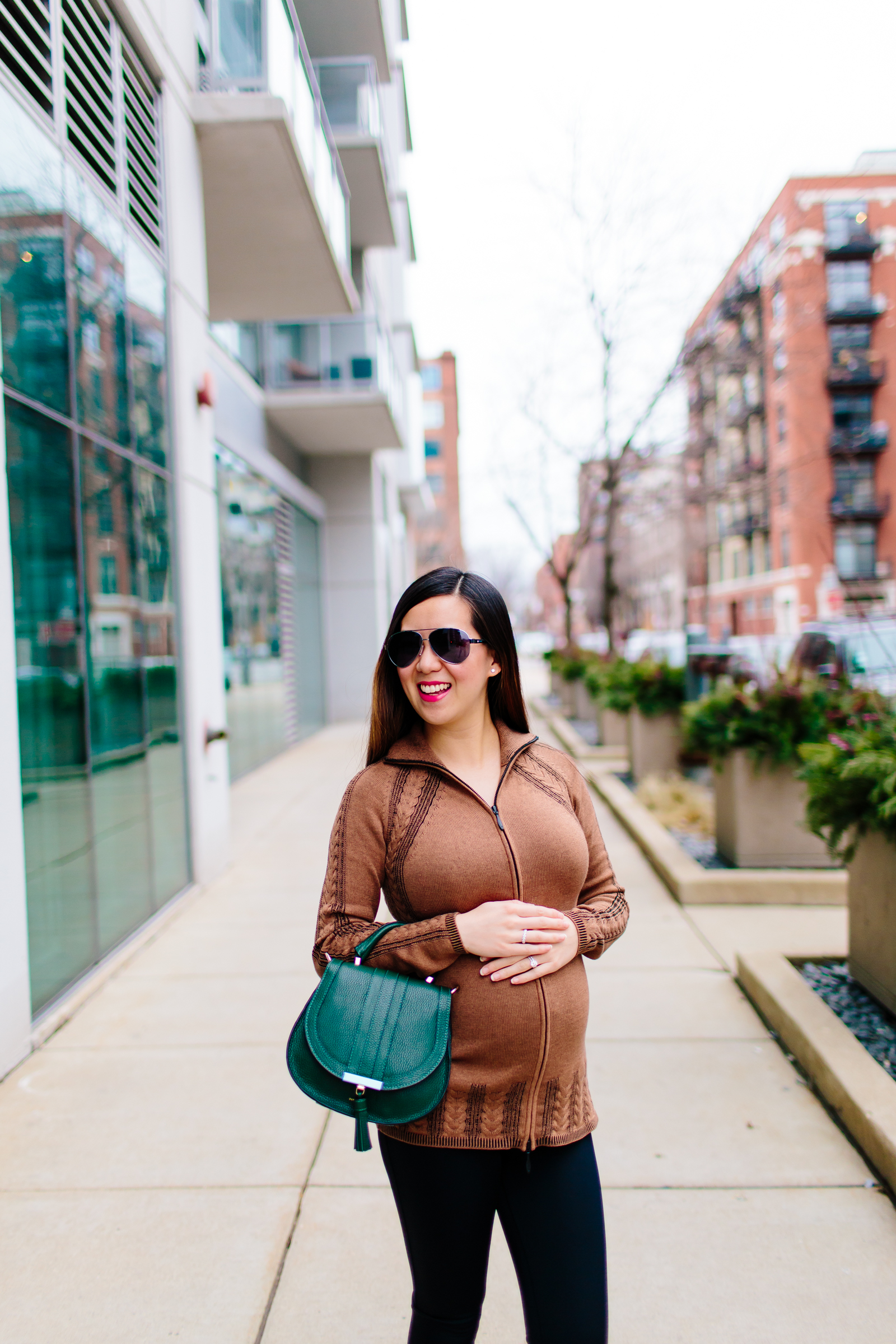 Today, I wanted to share some pictures of my new cable zip sweater (here) that I received from Indigenous Designs. I've received several organic, fair trades items from their line, and I've liked them all! This sweater is non-maternity, but it's stretchy enough for me to fit into my regular size. I suppose if my baby bump eventually gets too big to fit in this sweater, I can always wear a maternity tank underneath, and leave it unzipped. I'm also trying out these compressions leggings from SRC Health since I've been having some annoying but not terrible tailbone, lower back, pelvic, and hip pain. (I take that back, the tailbone-ish pain was awful, but now it's gone). So far, I think it's helped!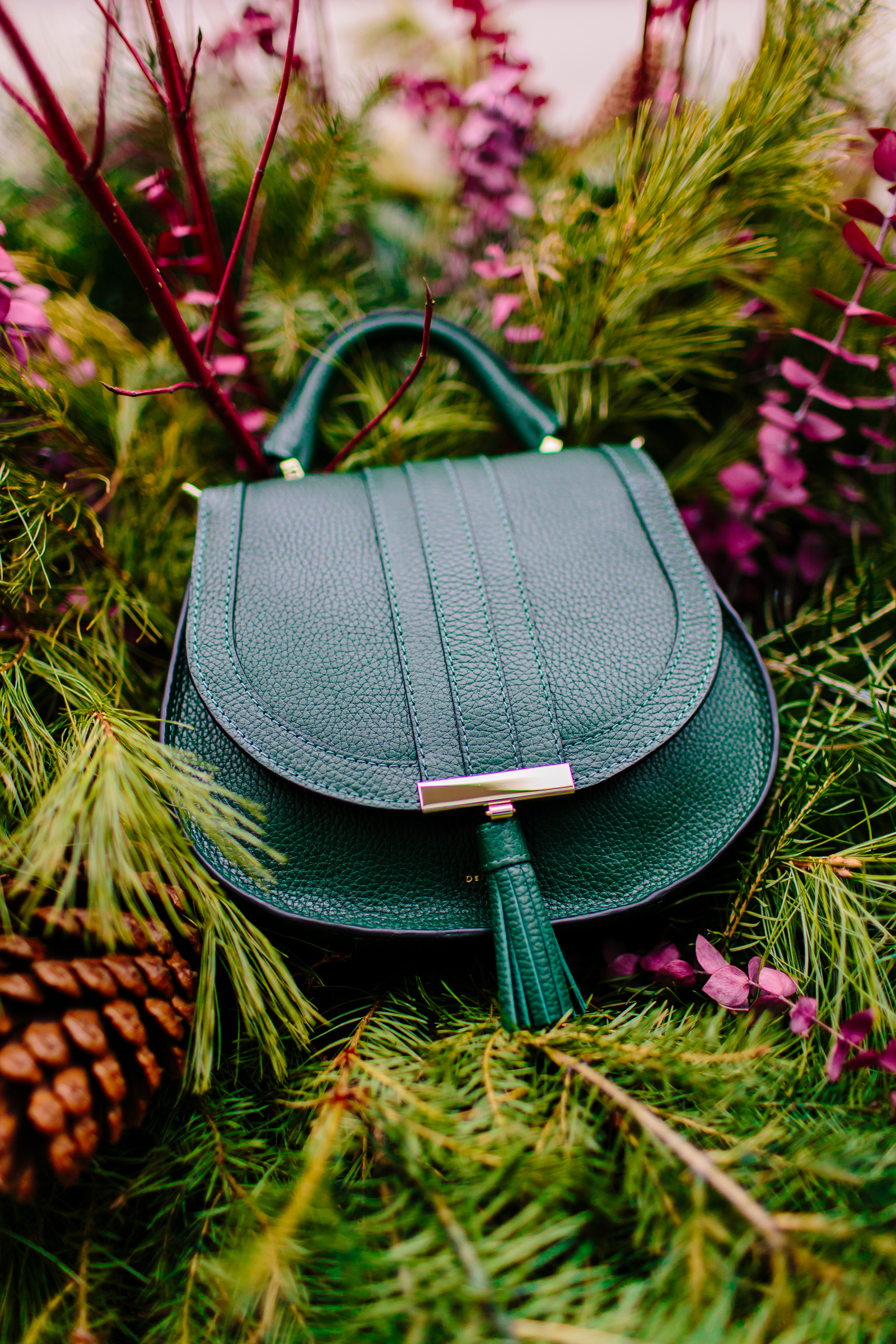 Also, I added a new bag to my collection! If you're a Meghan Markle fan girl, she has this exact bag! I've been wanting a dark forest green bag, and this one is really well made. But it also comes in black and burgundy. It kind of reminds me of the Chloe Marcie, but at a much lower price point.  I've been wearing this lightweight/packable backpack to the office to carry my old and heavy work laptop, so I'm loving a smaller purse to hold my personal belongings. This new bag fits my wallet, phone, mirrorless camera + more.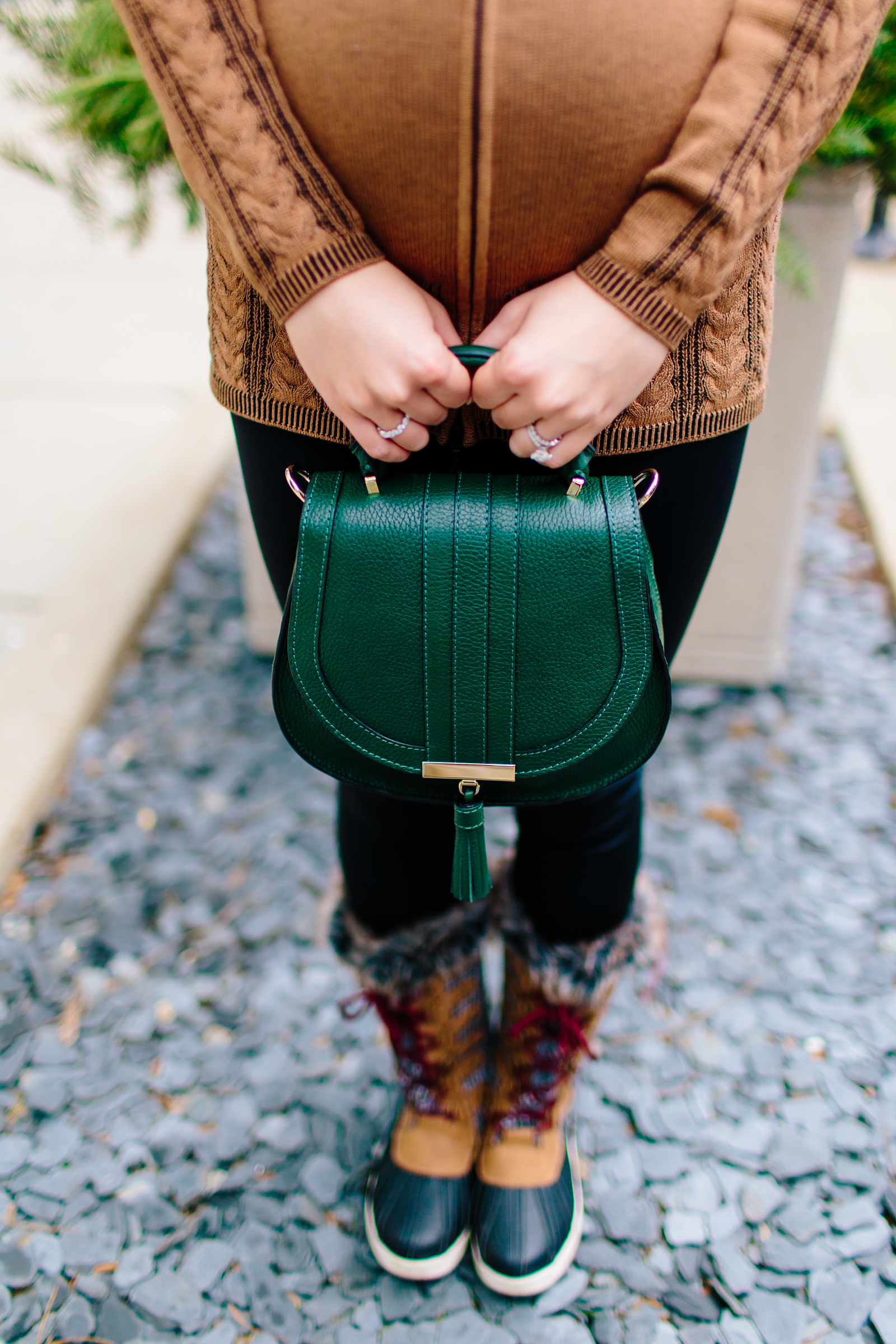 Hope you guys have a great week!
Shop the Post