Hi Everyone! Who's ready for the weekend? I was supposed to have jury duty today, but it turns out that they don't need me! I'm kind of relieved, but I've also never had jury duty, so I was kind of curious!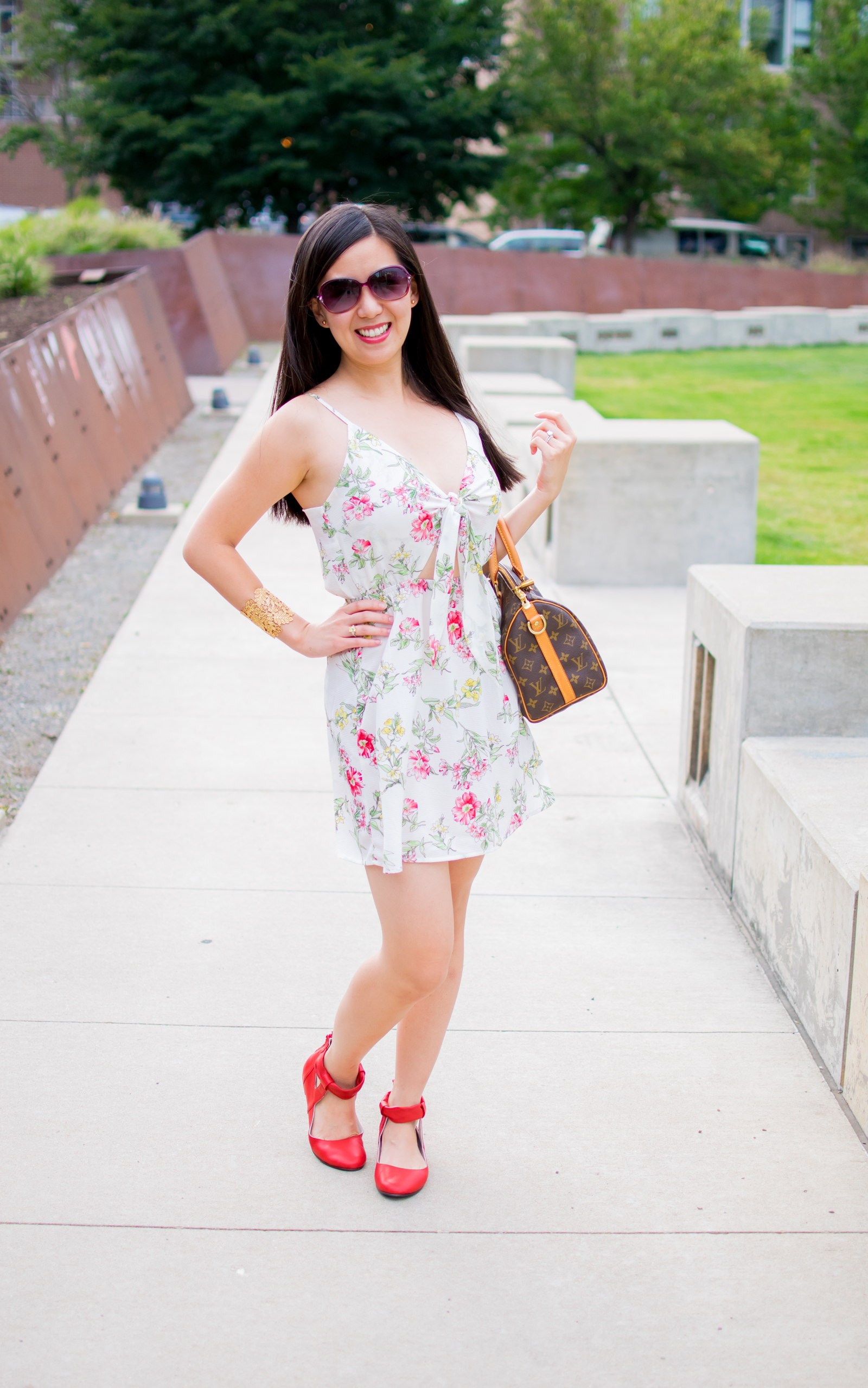 Today, I wanted to share a cute dress that I purchased on a whim. Chris and I went to go see a matinee of The Big Sick (which I LOVED by the way…I have a friend who is sadly going through a similar situation with her family) and then we went to get lunch across the street from Nordstrom. It was the last day of the Nordstrom Anniversary Sale, so we went to take a look, one last time. Chris walked out with nothing, and I walked out with this dress, which was not part of the sale. #storyofmylife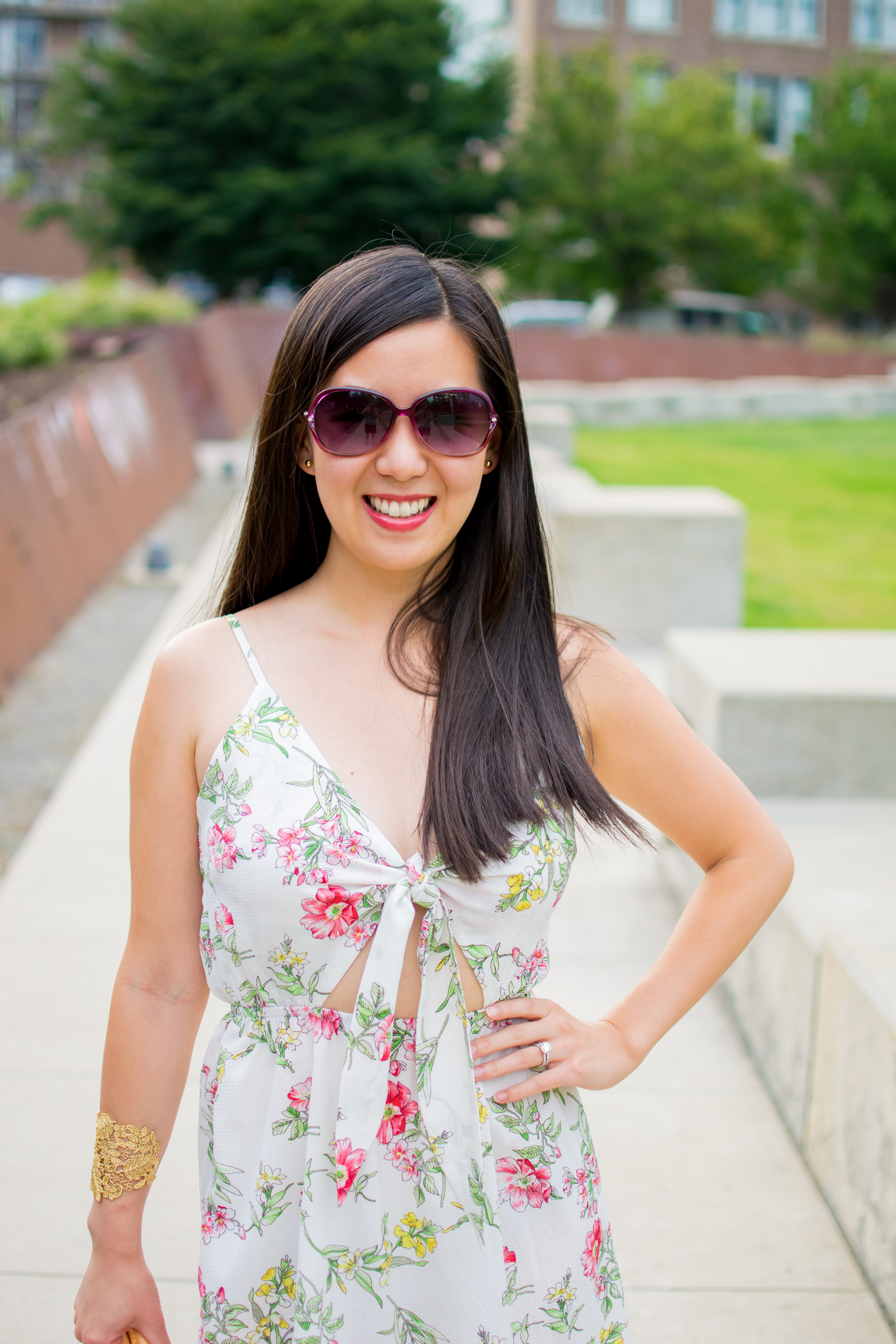 How cute is this front tie though? I'm refusing to believe that summer is ending because I start my grad school classes at the end of the month. Luckily, we're going to Cape Cod and Nantucket for Labor Day for one last hurrah!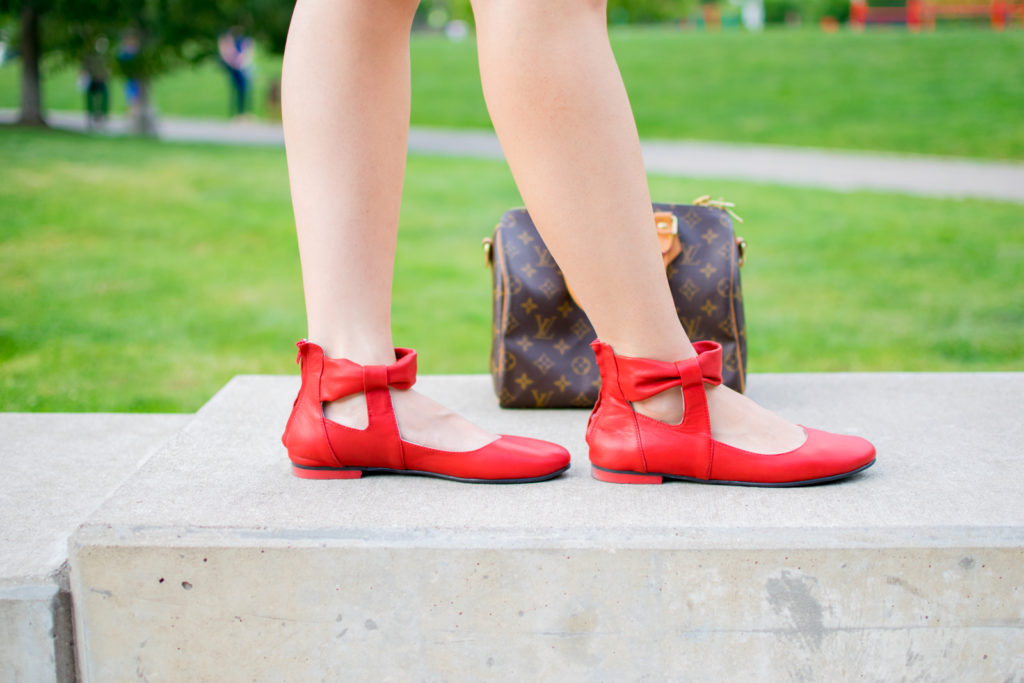 I received these red bow leather flats from European Famous Brands. They are SO COMFORTABLE, just like my blue sandals from this post. I've worn them a few times, and I've already lost track of the compliments I've gotten. Cute shoes that are also comfy = WIN in my book. I love how I can wear them now, and all through fall (ok, I'll stop mentioning the end of summer).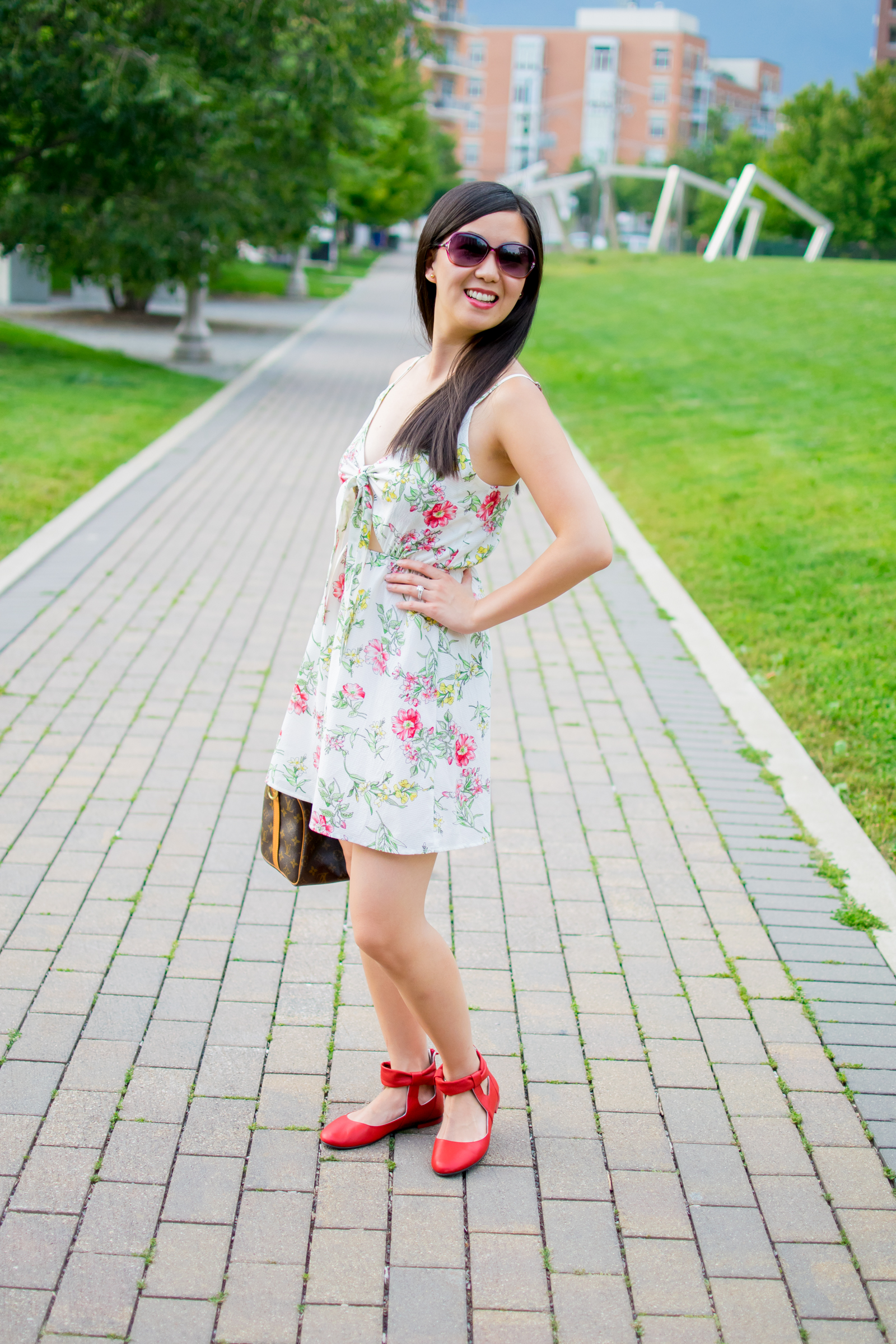 The worst is when flats cause blisters. The reason we're wearing them to begin with is because our heels are uncomfortable! These are even more comfy than my Tieks, for less than half the price. You can get them here.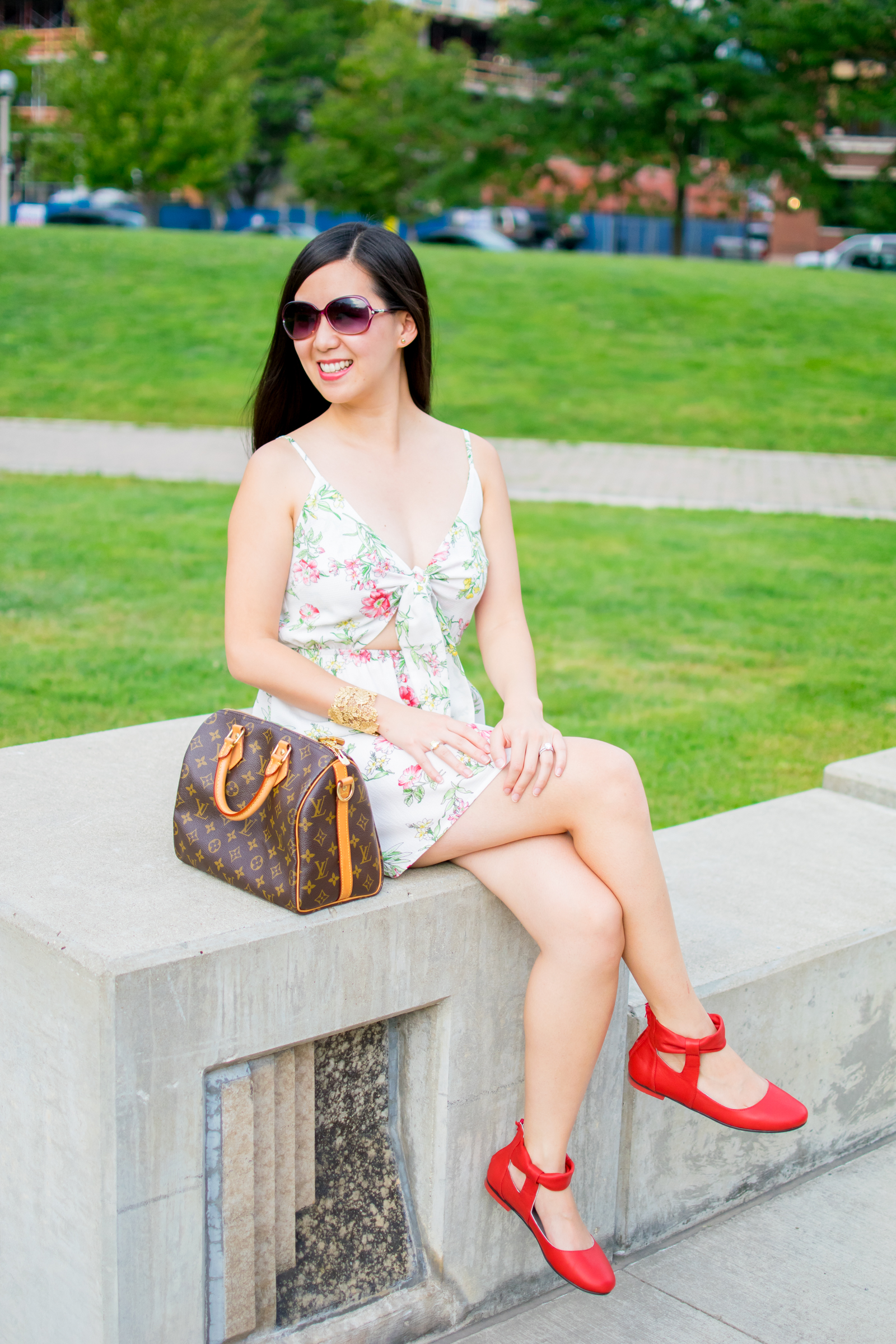 Of course the Europeans know how to make comfy leather shoes! They walk everywhere! And you never see them strolling around town in gym shoes!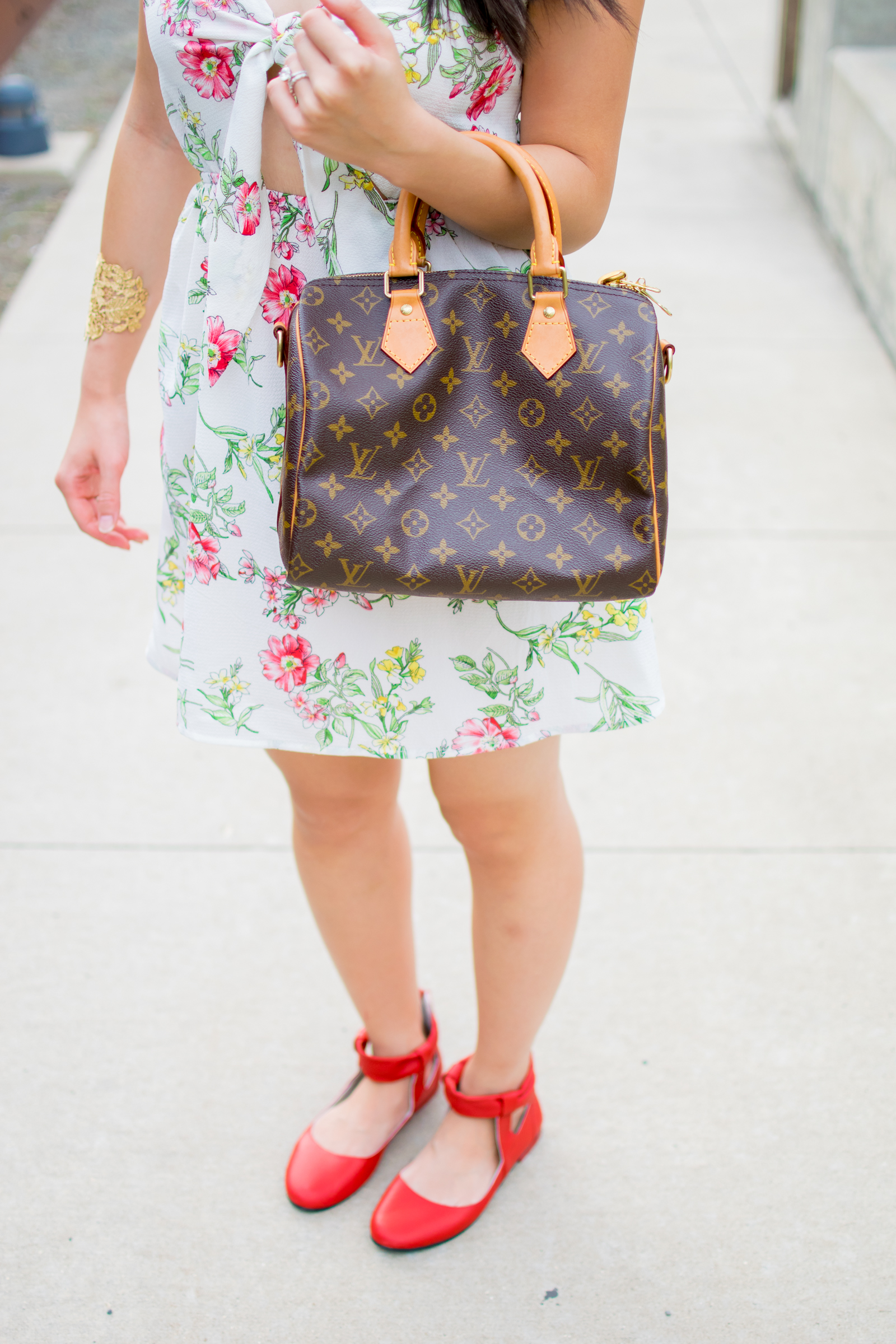 Have a great weekend! View my dress, bracelet, earrings, handbag and lipstick below.
Shop the Post