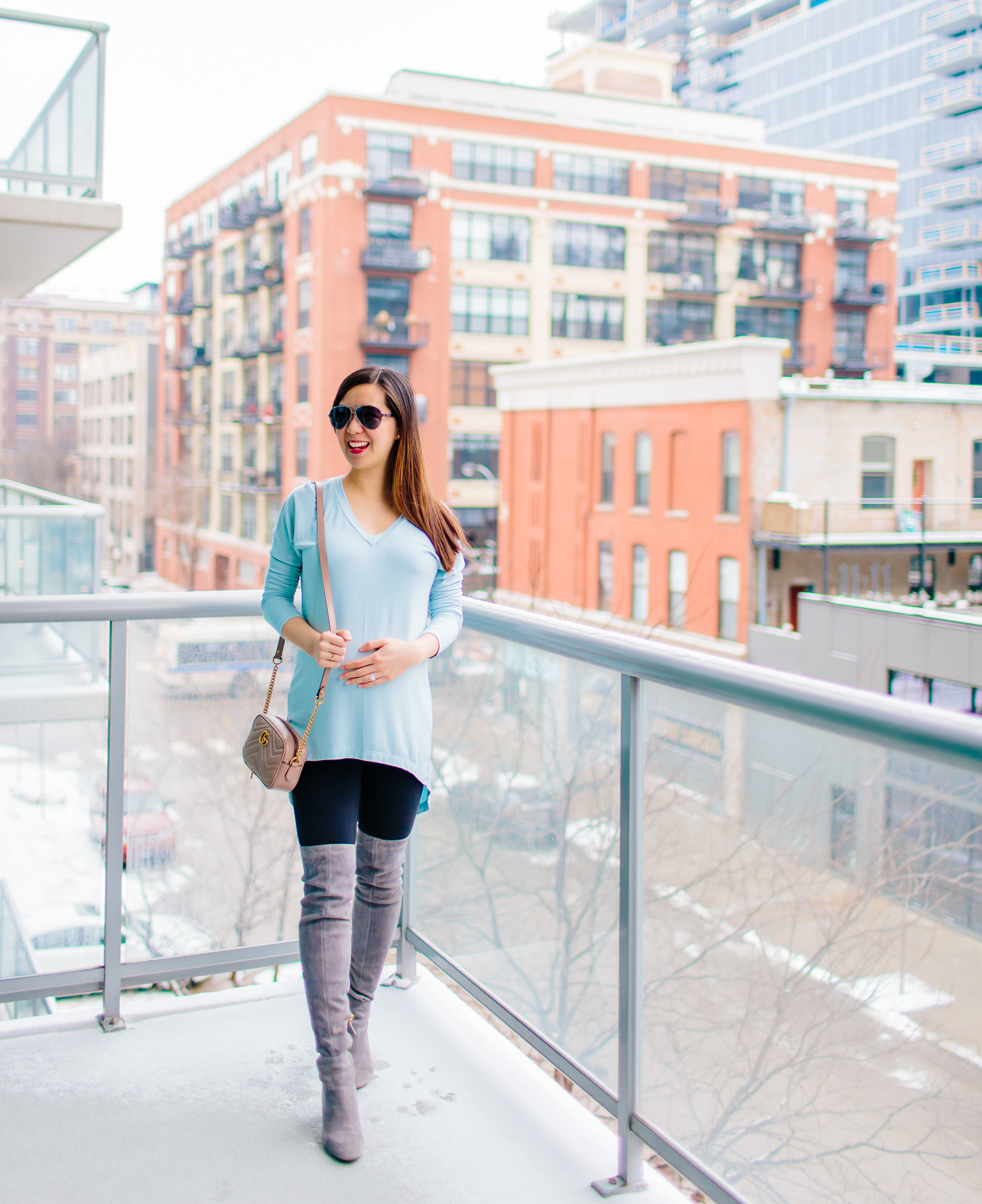 Hi Friends! Happy Monday!
Not too many updates over here, as my life is mostly just consumed by moving/lack of moving stuff. Where are we going to live if NEITHER of the condos that we are under contract for work out???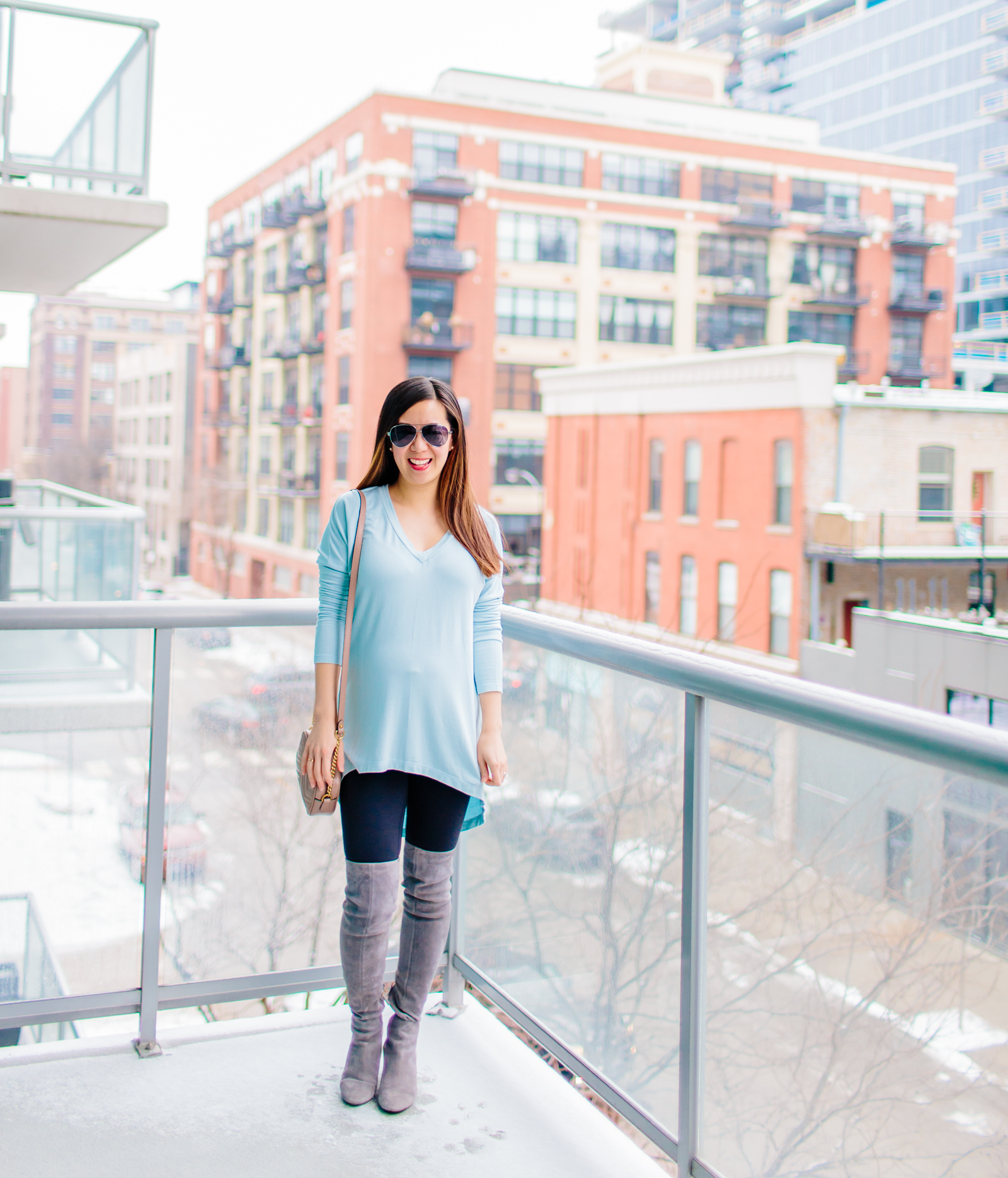 On a brighter note, we had our baby shower yesterday, and a bunch of our friends came in from out of town for it. So it was really nice to see everyone. I'll be doing a baby shower recap post soon, so stay tuned for that.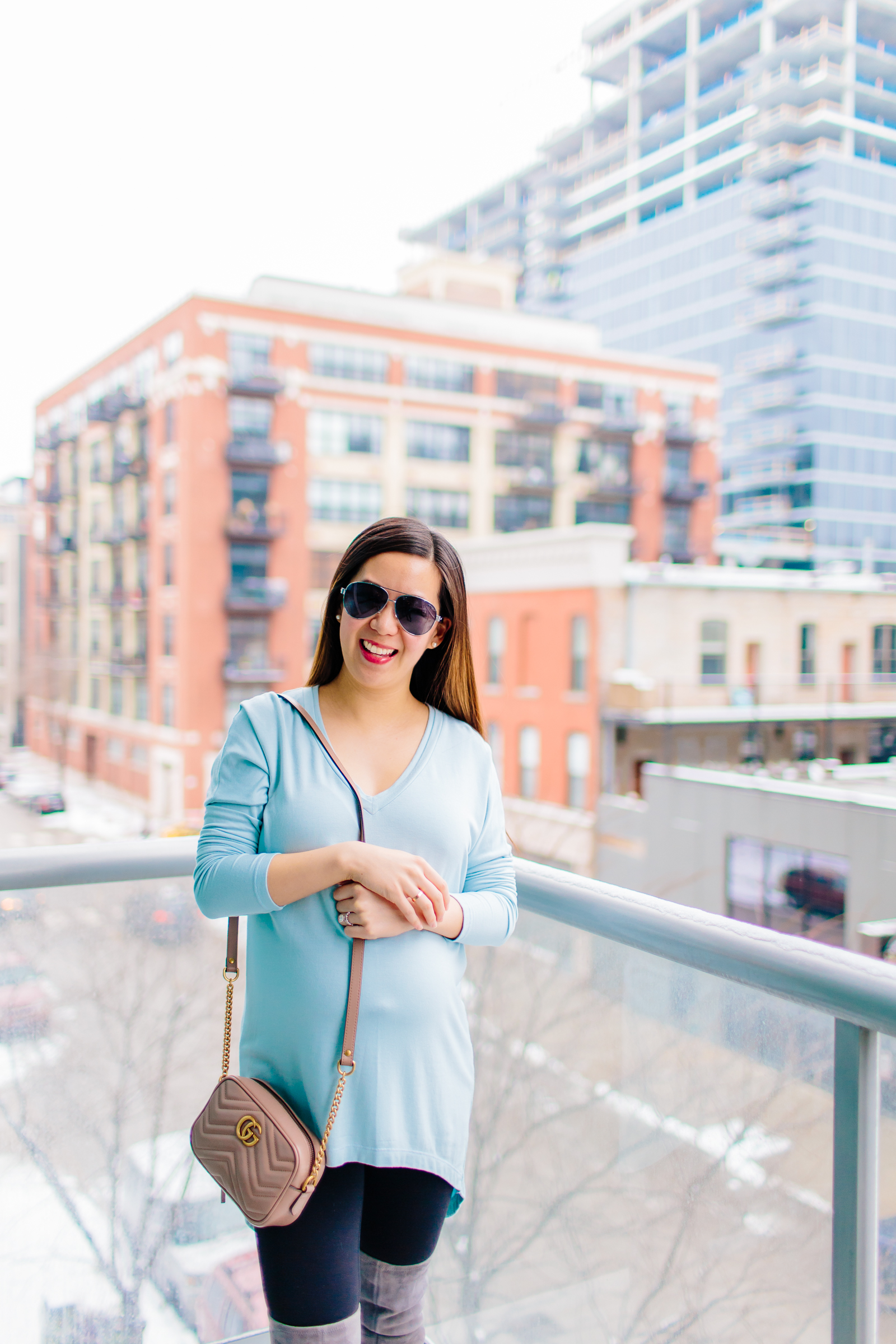 Today, I just wanted to share this light blue tunic with you guys. Even though I'll be 33 weeks soon, I'm still avoiding maternity clothes for the most part (why buy clothes I won't be able to wear soon?) Most regular loose-fitting tops still work well though! But I have found that shorter tops tend to ride up, and my baby bump makes them WAY too short. Tis' not the season for crop tops. I find that longer tops, like this light blue tunic fit well though! I'm also I'm wearing leggings really often, and they cover my butt. Win-win.
Hope everyone has a good week! Mine is not starting off the best…hoping to get good condo news by the end of the week!
Shop the Post