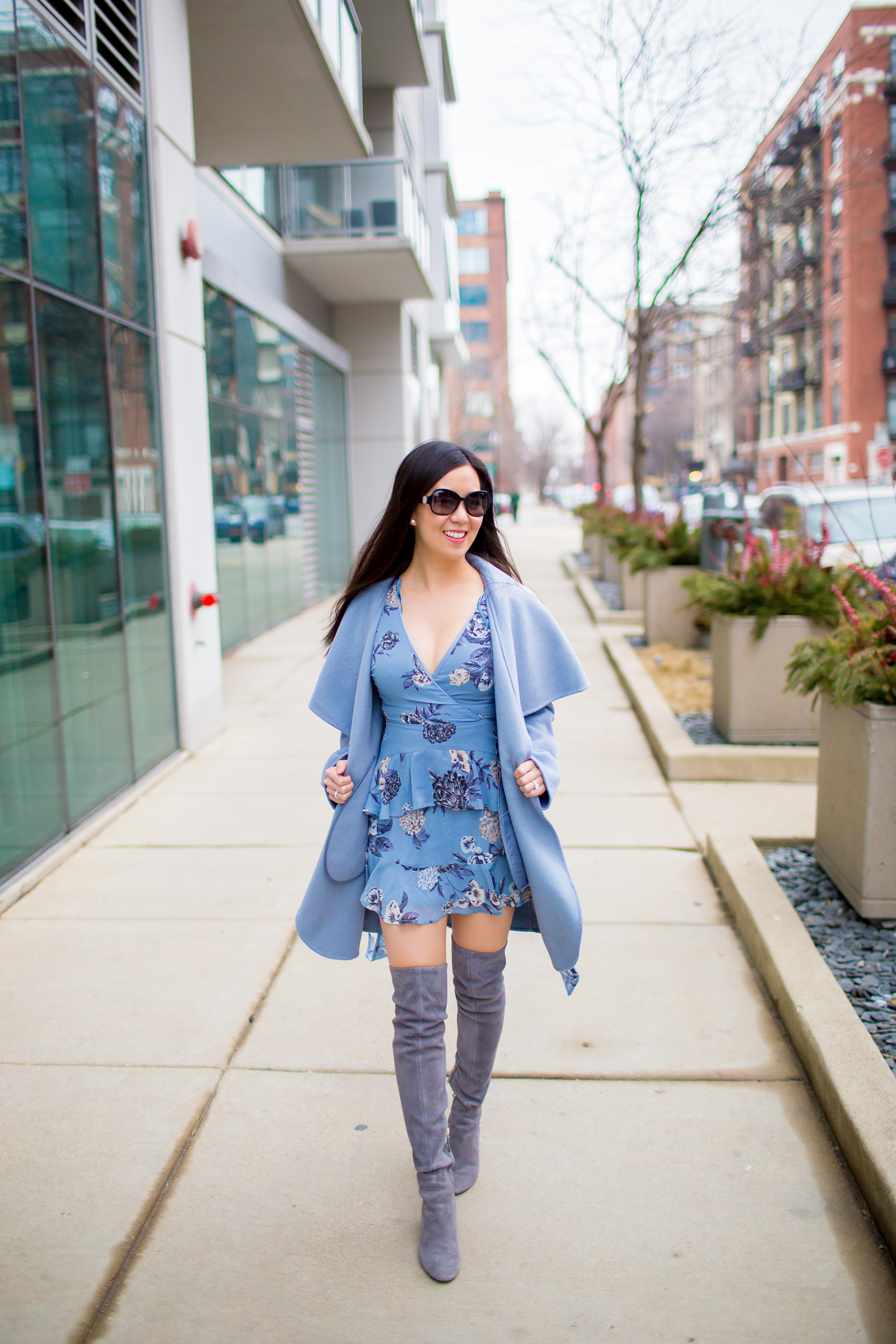 Boooooooo Monday! It's hard going back to a 20 degree, snowy Monday after a sunny and "warm" weekend. By warm, I mean it got up to almost 50 degrees for a little bit!
I took this chance to break out a dress (under $50!) for my friend's bridal shower. While it was warm by Chicago-January standards, it wasn't THAT warm, so I wore my light blue wrap coat as well. Read more on my coat here.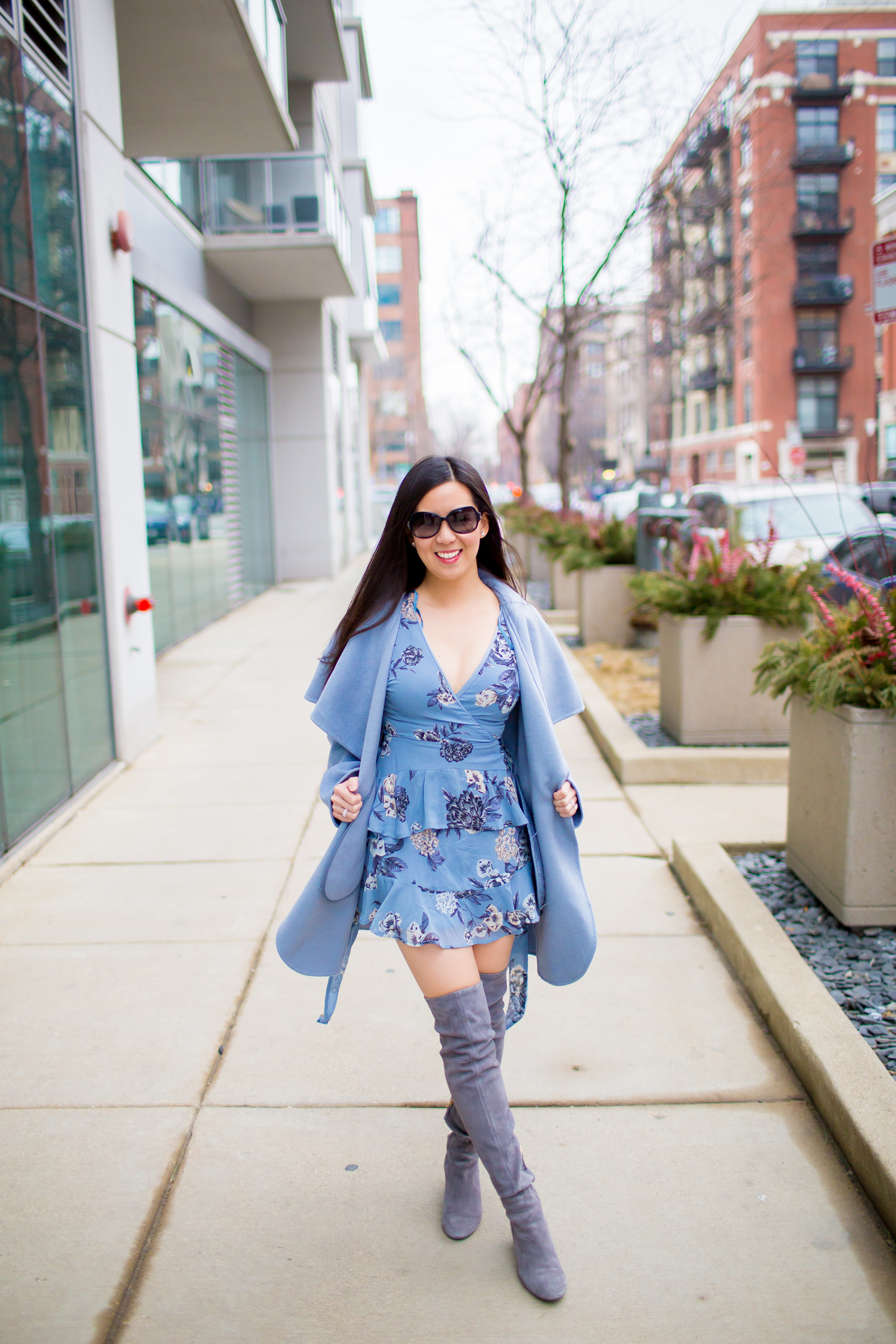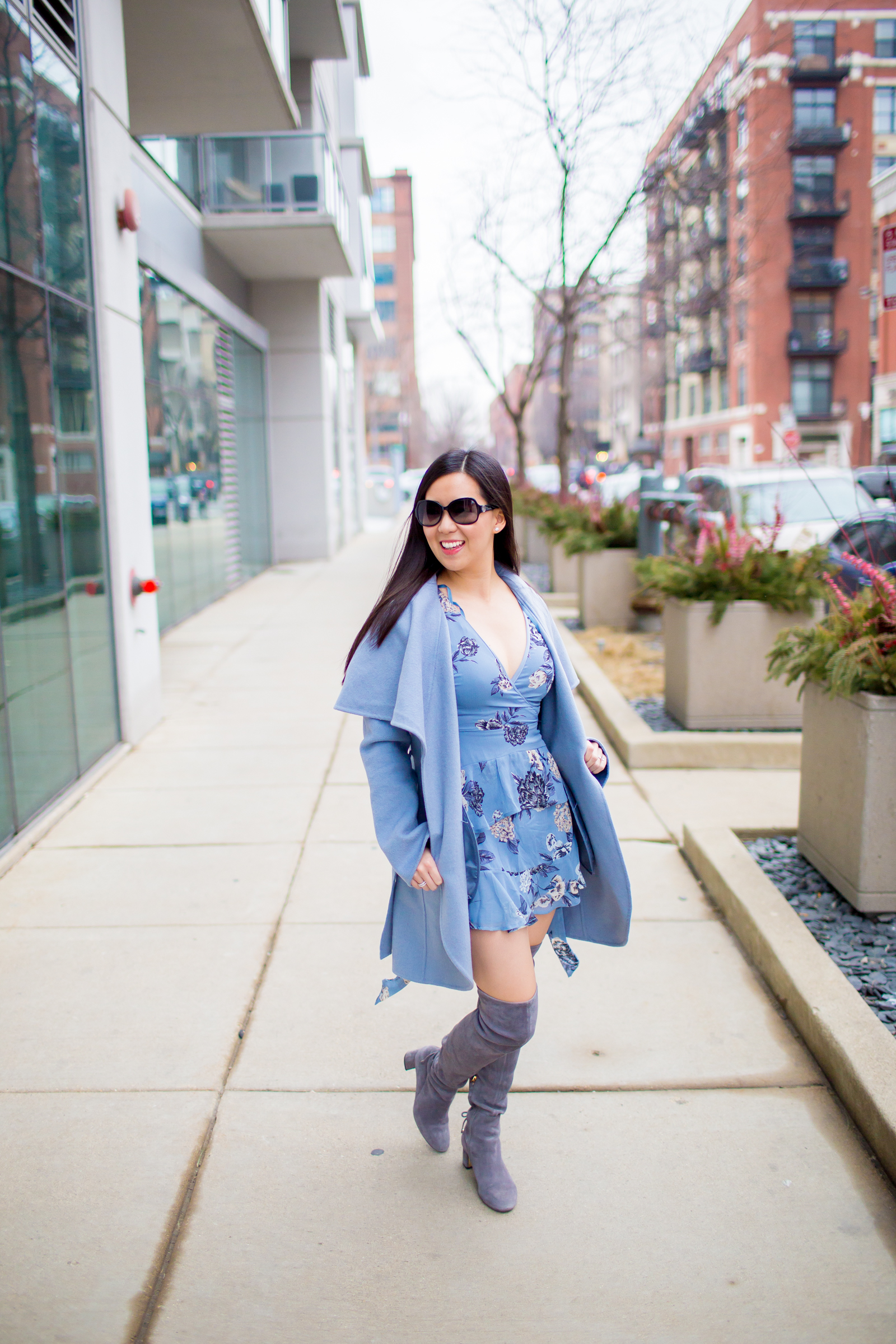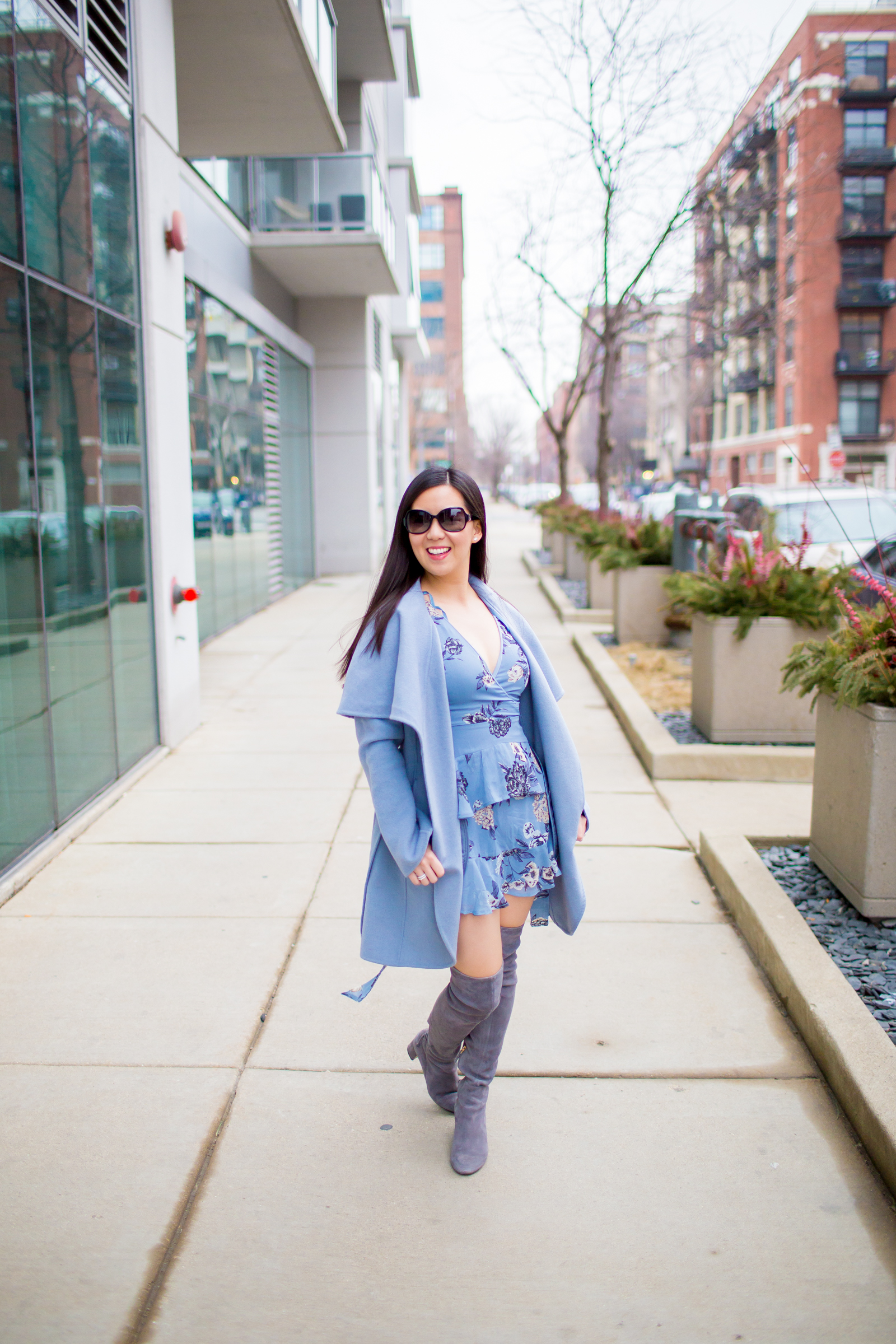 Please excuse the fact that my hanger loops are showing – I don't know how I missed that while shooting these photos. #bloggerfail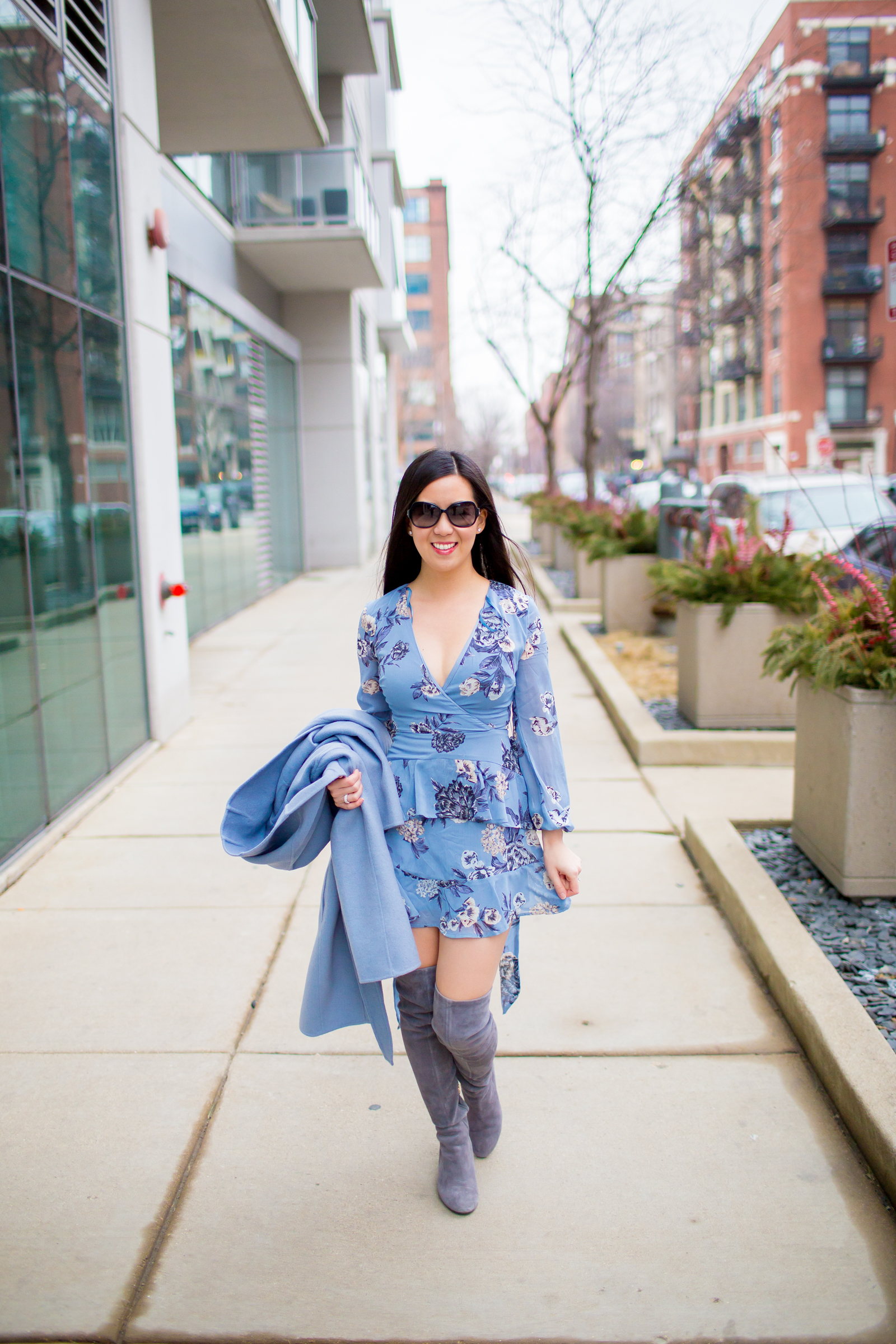 Over-the-knee boots definitely help to make dresses wearable in the winter. I love my pair from Tory Burch that my sister was able to get for me at a super discount when she worked as a Public Relations intern. But I also found a very similar pair for around $100.
Hope you guys have a good day!
Shop the Post