Happy Friday! My baby younger sister Lily (I say baby because she's still not even 21!) is coming today to visit me! Lily is a junior at NYU, but she's been at our parents' house in Atlanta since the holidays…at the end of the month, she's heading to Florence, Italy to study abroad for a semester. Lucky gal! If you guys have any recommendations for Florence or study abroad tips, let me know, and I'll pass them on to her! (I didn't study abroad, which I truly regret).
Lily usually visits me in Chicago once or so a year…and she literally always comes when it's SUPER hot or SUPER cold. Picked the wrong weekend again Lily! Haha. Our visits usually entail a lot of eating out, cooking, binge watching TV, and staying up late chatting. This time, I'm also going to pass on to her my beloved Nikon D3300 that Chris got me for my birthday almost exactly a year ago (which led me to start blogging!) as well as my 50mm and 35mm prime lenses. Lily needs a DSLR for a photography class she's taking in Florence, and Chris and I have been discussing upgrading, so it works out! Yesterday on Instagram, I mentioned that I just invested in some new cameras/equipment and I'm waiting for it all to arrive – going to do a post on that soon!
Today, I wanted to post a few pictures from our day trip to Lucerne, Switzerland which was both a success and a semi-failure at the same time, haha.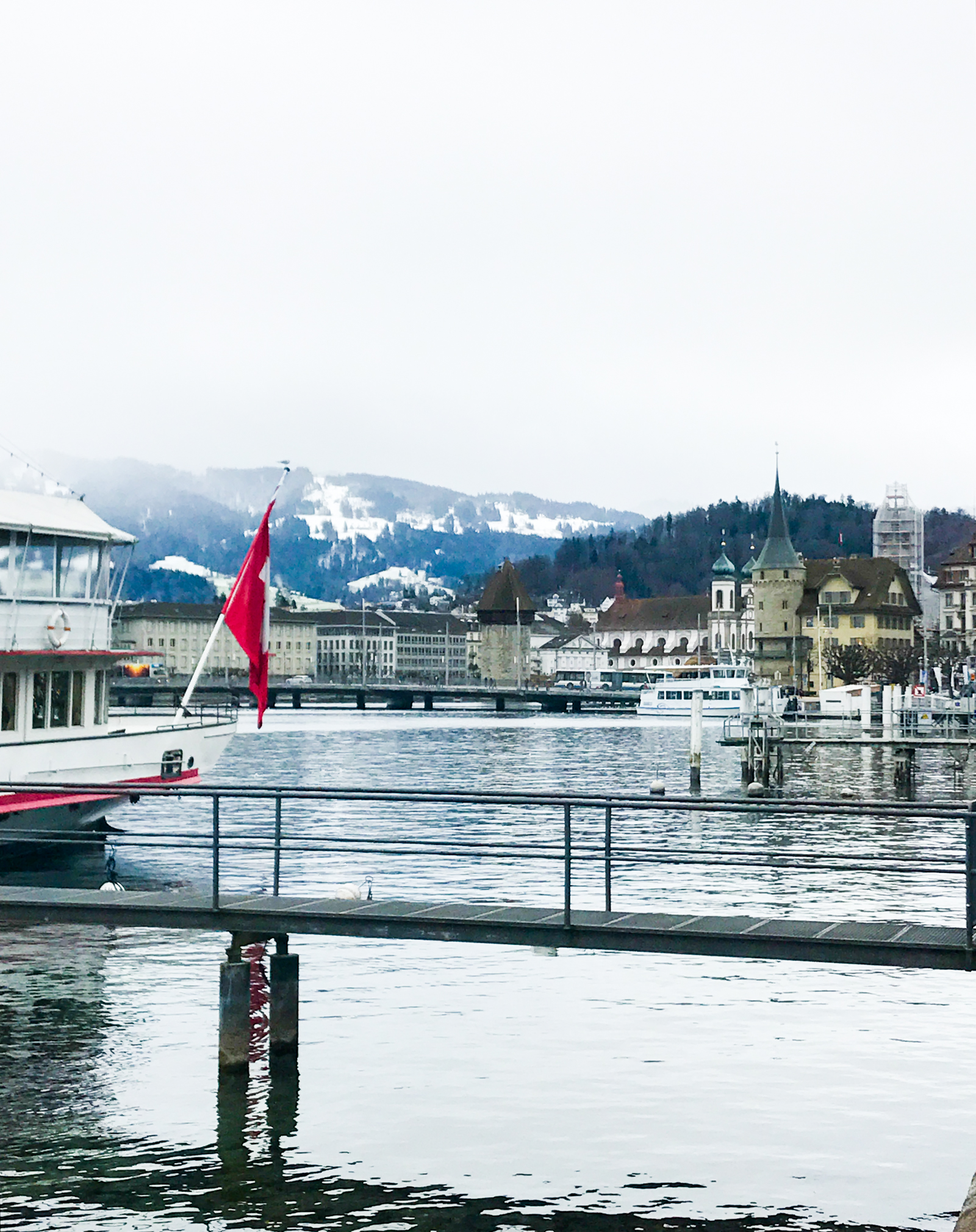 In my attempt to see as much as Europe as possible while we were in Paris for a wedding, I squeezed in 2 nights in Basel, Switzerland which is a 3 hour train ride away. We arrived in the mid-afternoon in Basel, did some exploring/dinner, and then went back to our hotel to get a good night's rest. At this point, I already hadn't slept for more than 1 hour at a time due to jetlag. (I don't know why I was SOOOO jetlagged this time). For some reason, I still COULD NOT fall asleep the entire night. Around 5am, we were both up and decided to take an earlier train to Lucerne than originally planned, so we could see more stuff.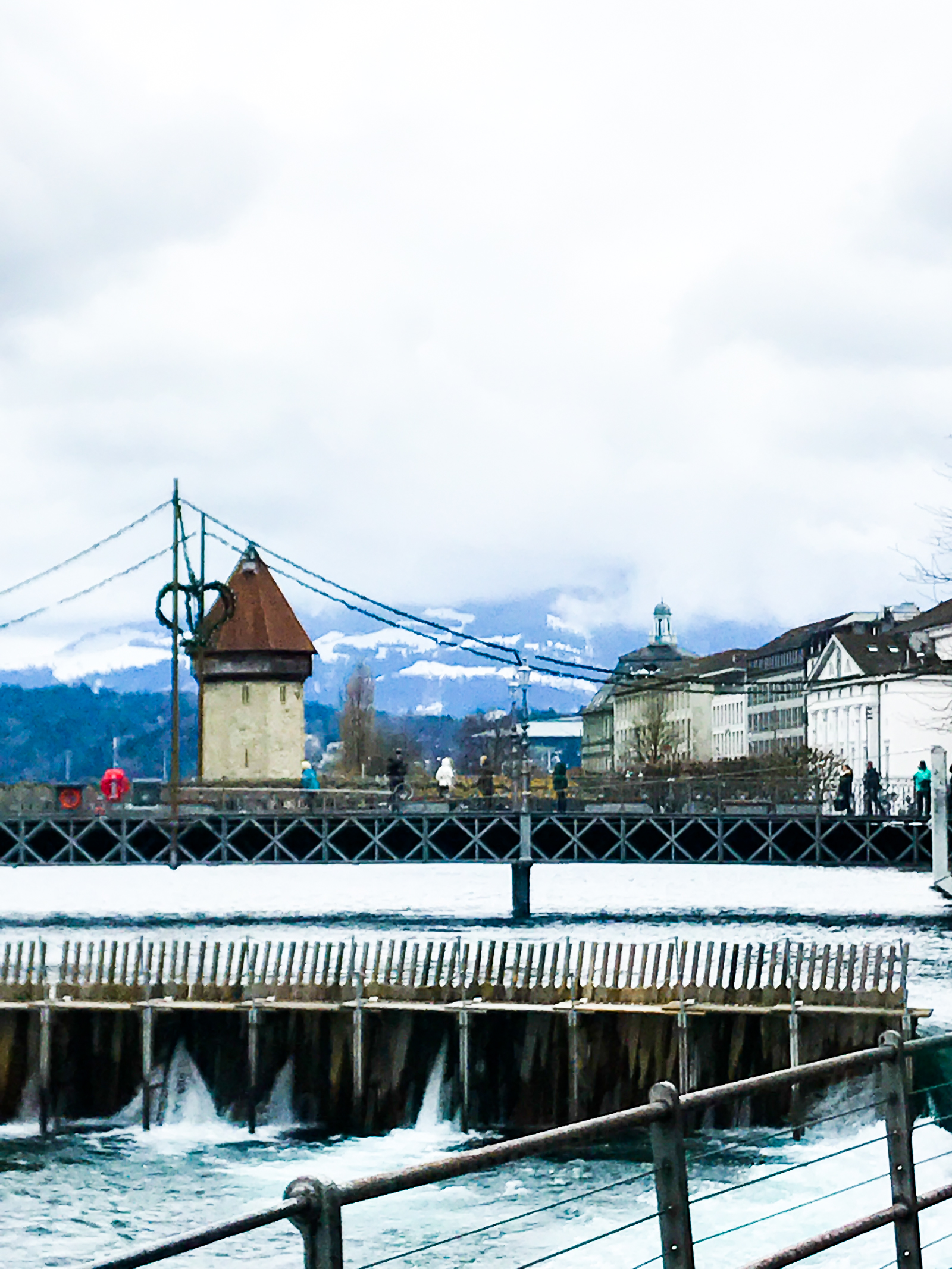 We took the one hour train in to Lucerne, and I started to not feel well from not sleeping (I had been up for almost 72 hours with a couple naps thrown in). I basically felt incredibly hungover (despite having had zero alcohol) and also kind of sore all over. When we arrived, we immediately took a walk around the Lake Lucerne. The fresh air made me feel a lot better. However, it was SO foggy, we could barely see the mountains. It was also pretty cold and snowy. One of the things we heard that we HAD to do in Lucerne was to take a lift or cog-wheel train to the top of the mountain, but it was closed due to the weather! Oops. Still, the town was very pretty, and we had a lot of fun walking around. Eventually, I got really really tired, so we ended up taking an earlier train back to our hotel in Basel. (I finally got some sleep that night! – I pulled up The Christmas Prince on our iPad and it knocked me out, hahah.)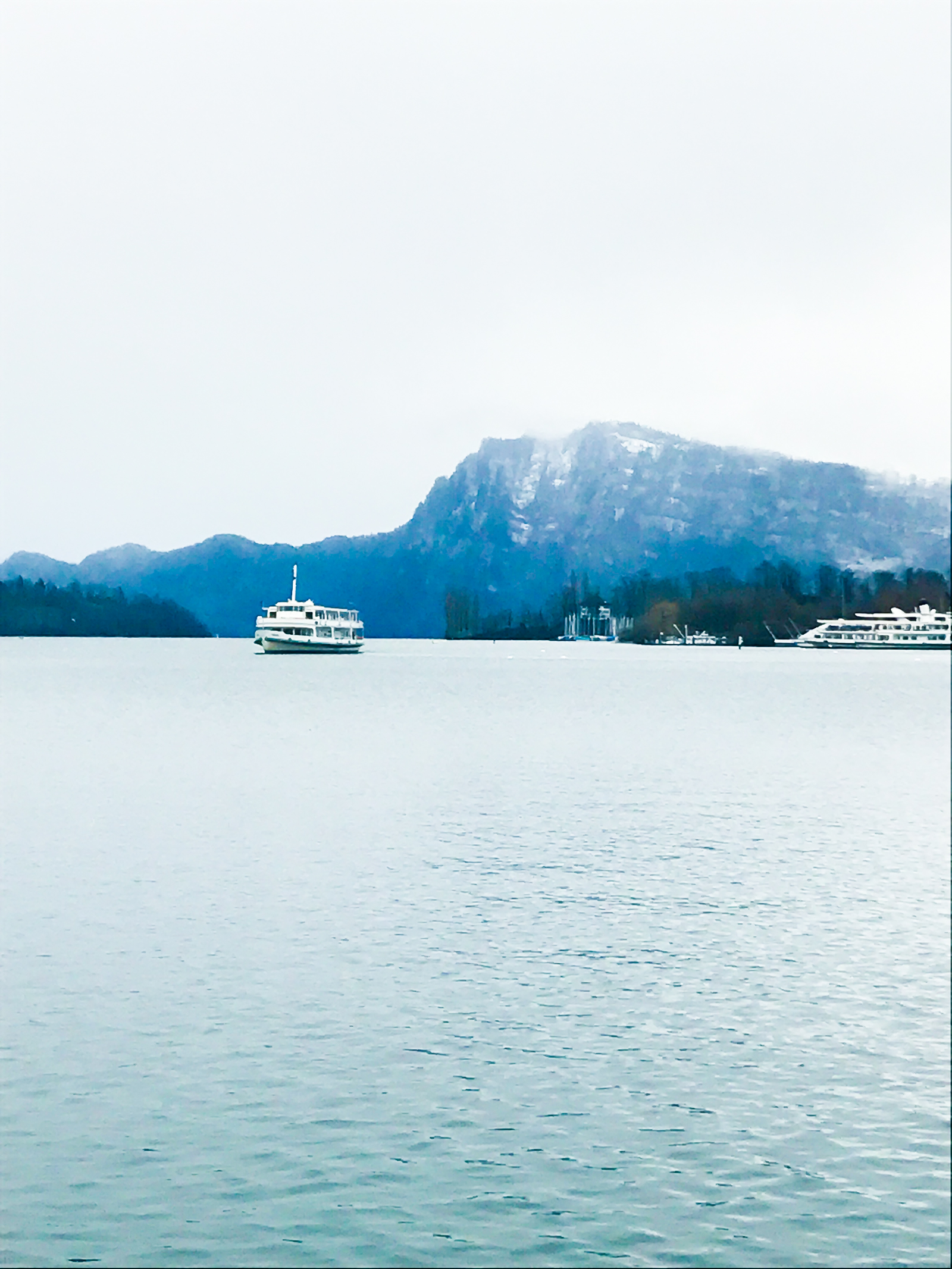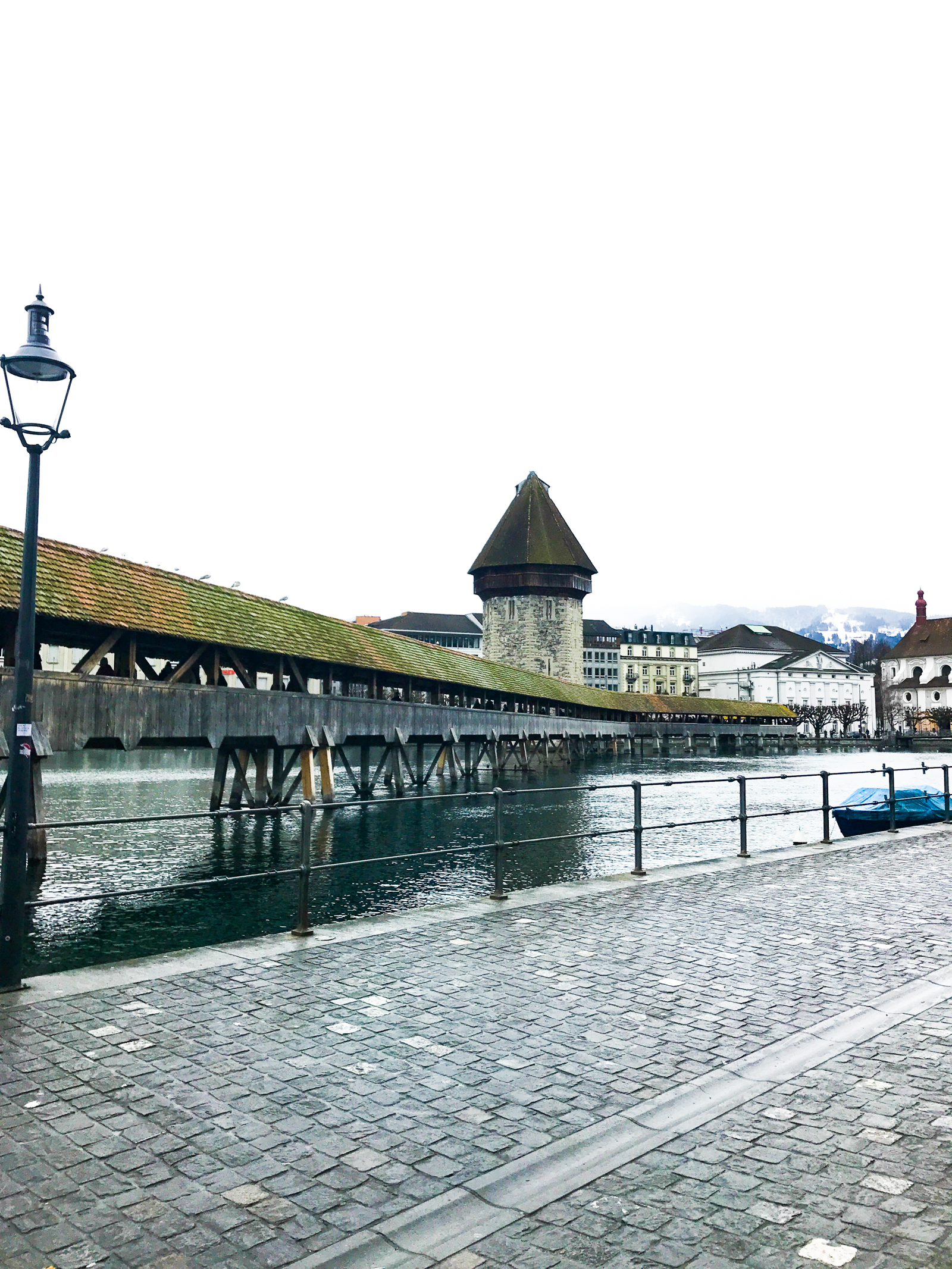 On our trip, I wore this amazing weightless red puffer coat. Previously, I said that I usually prefer bright coats, unless it's a puffer, but I couldn't resist this pop of red! Be on the lookout for my review on Canada Goose! (I also own another one, and I recently bought one for Chris despite his initial protests that he didn't need one. He LOVES it now).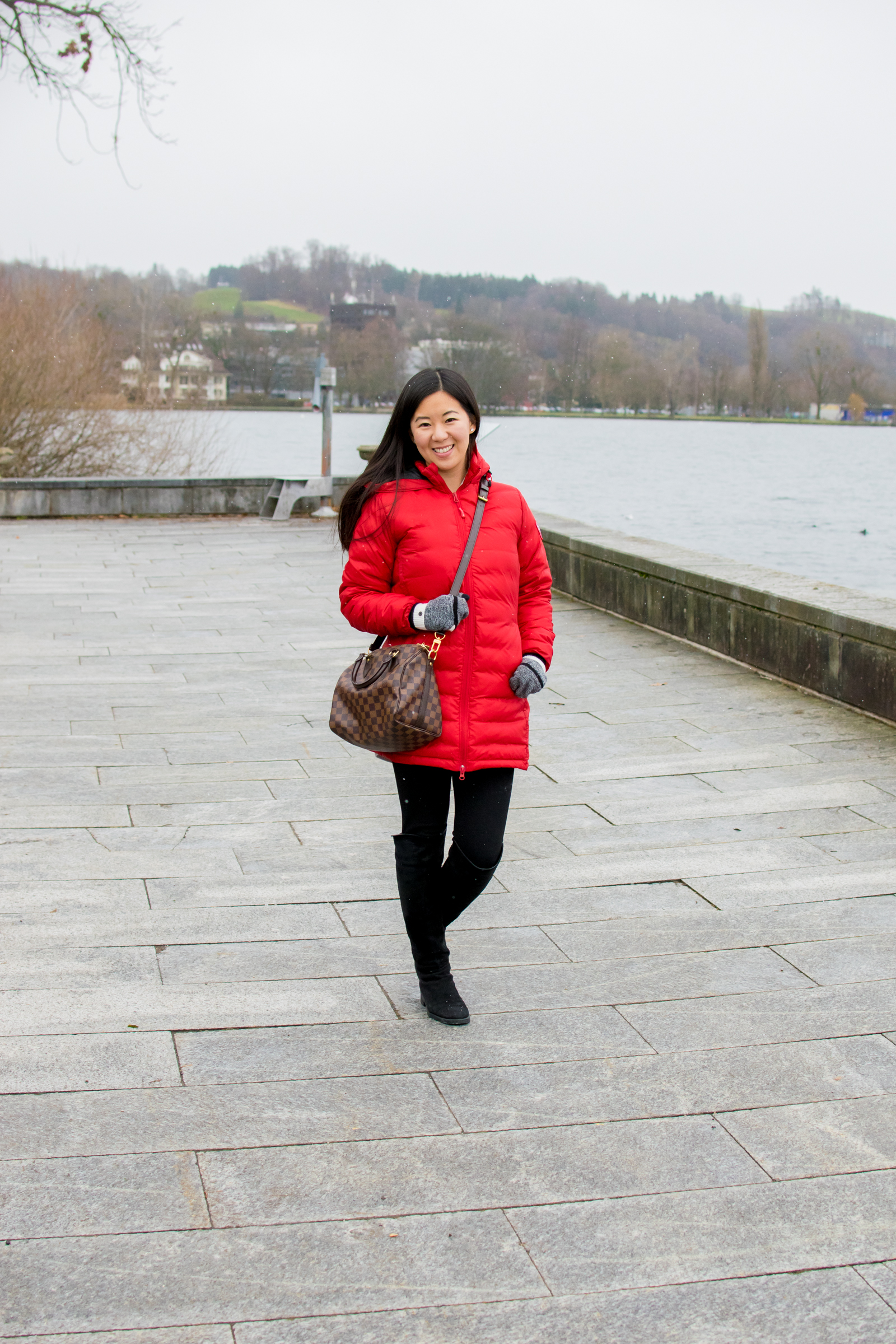 He's wearing this coat and also my Longchamp crossbody bag – what a trooper! Love him <3.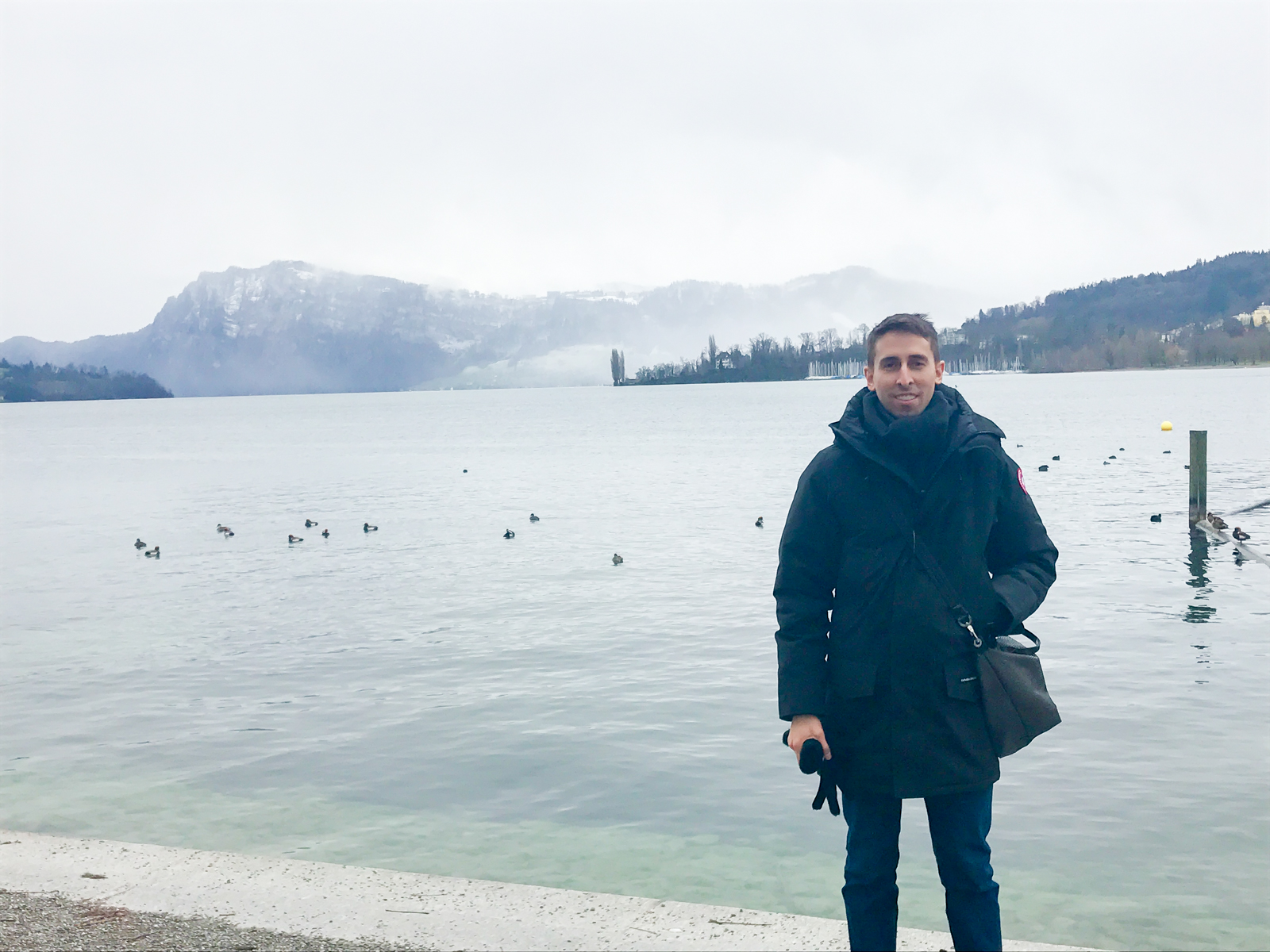 I'm planning on a more thorough recap soon! Have a great weekend guys! See below for some more pics!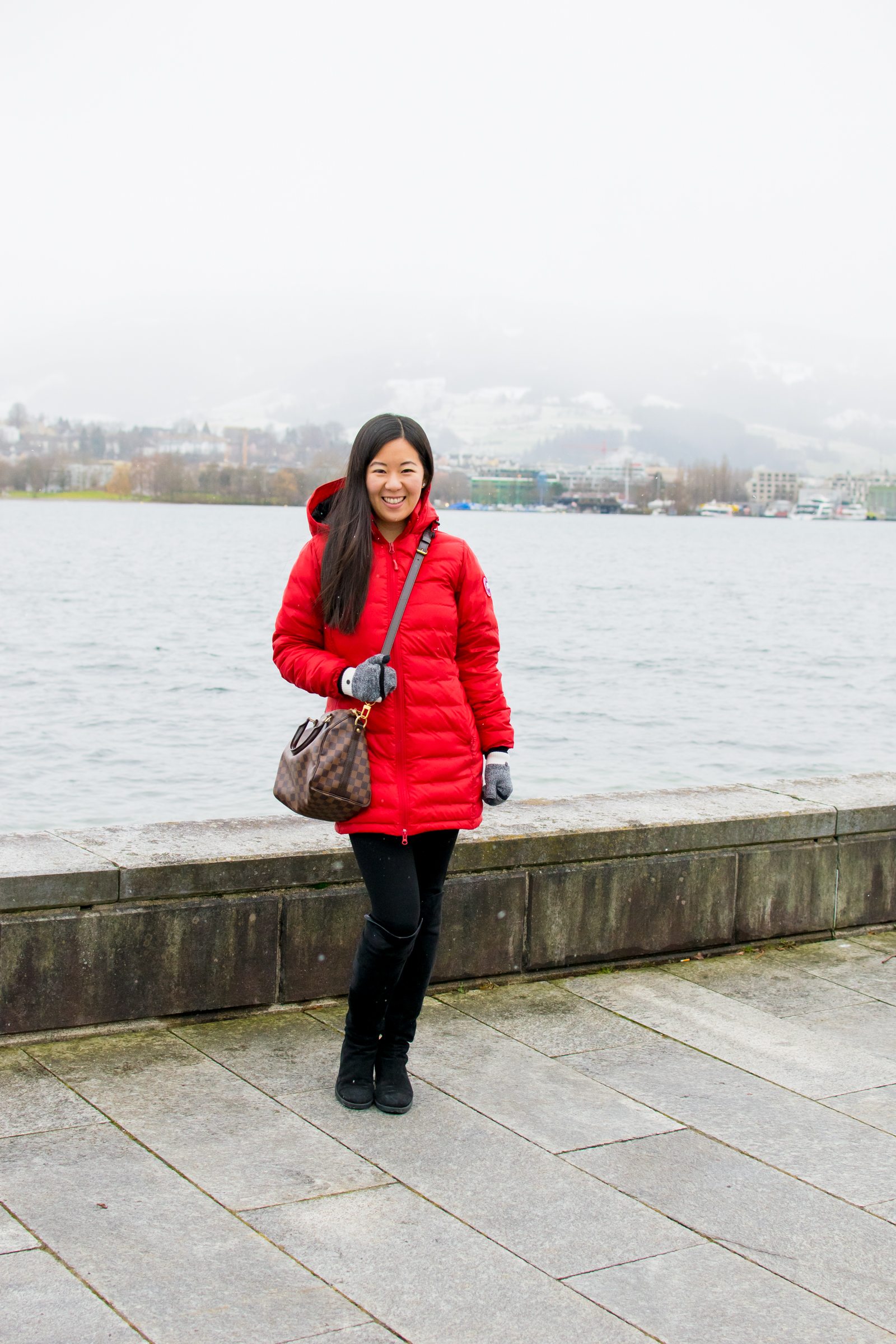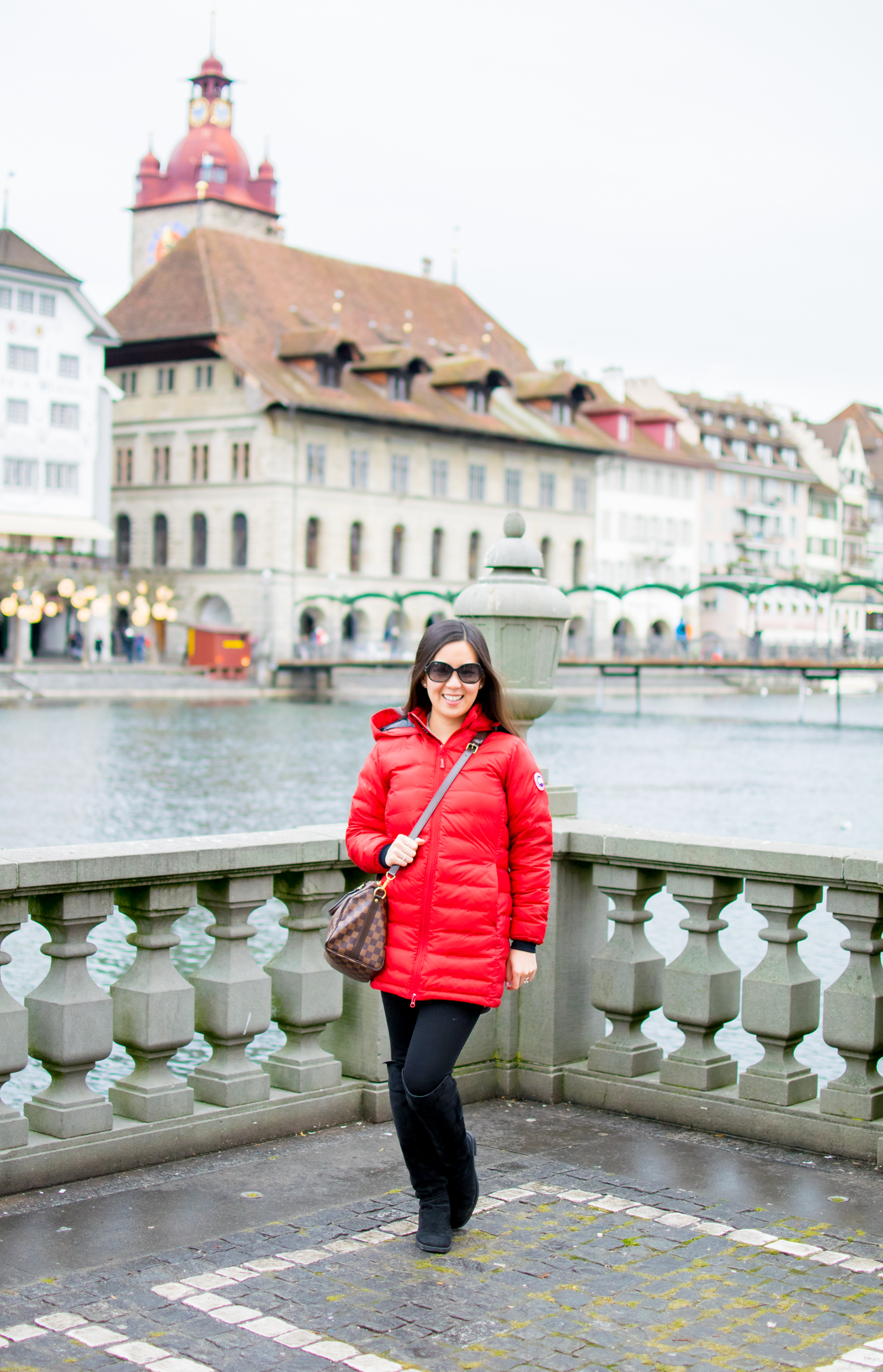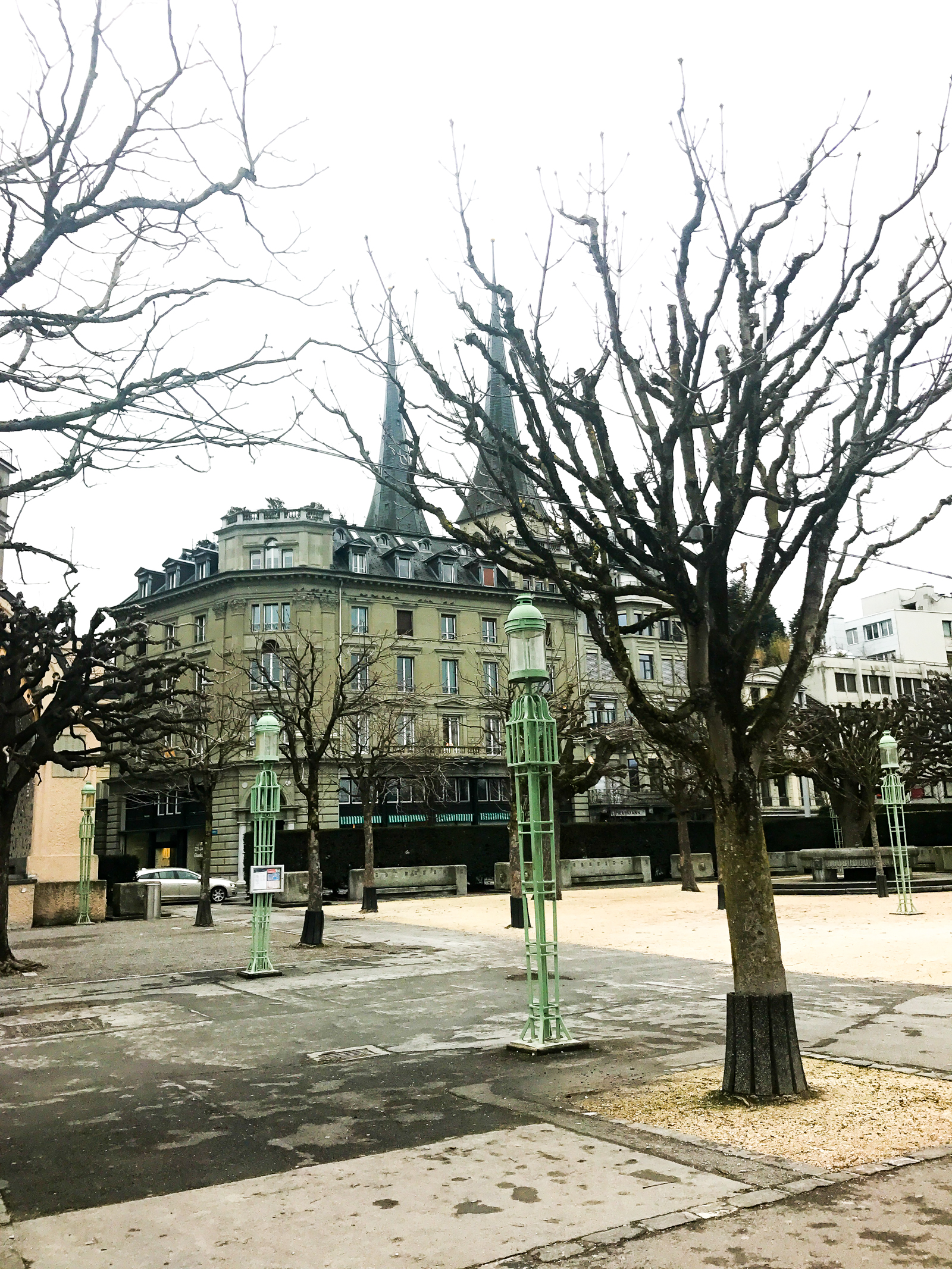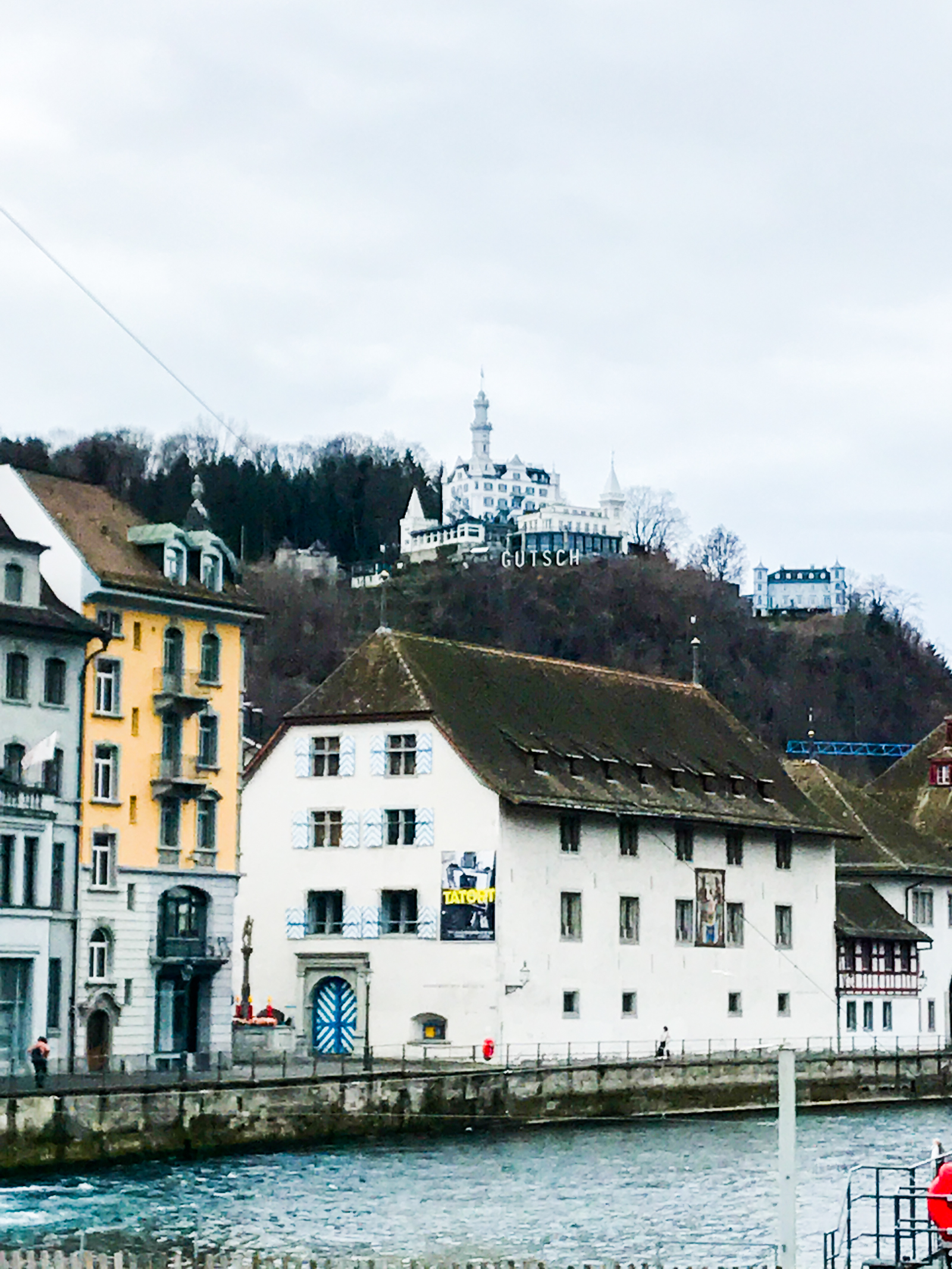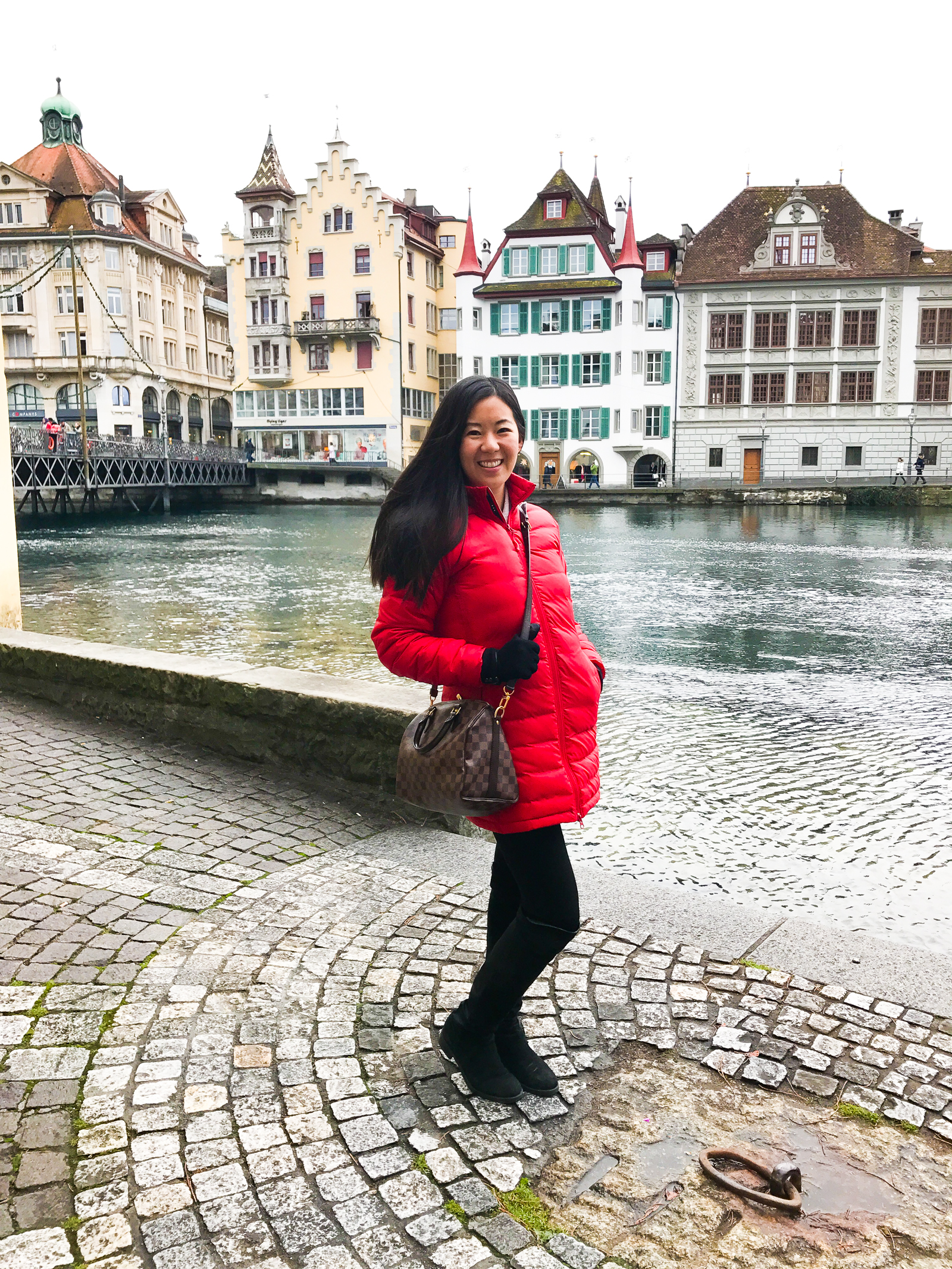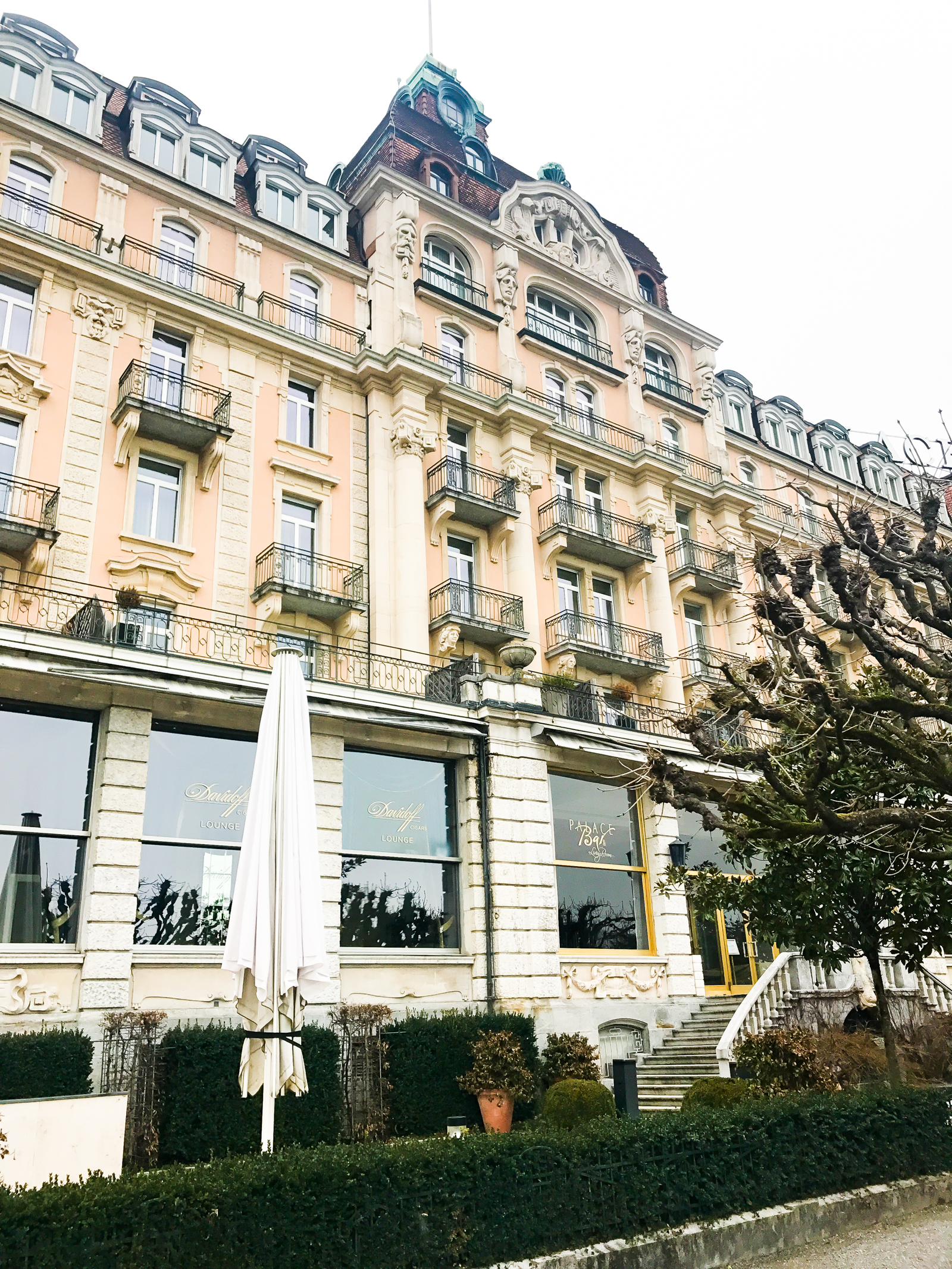 Shop the Post