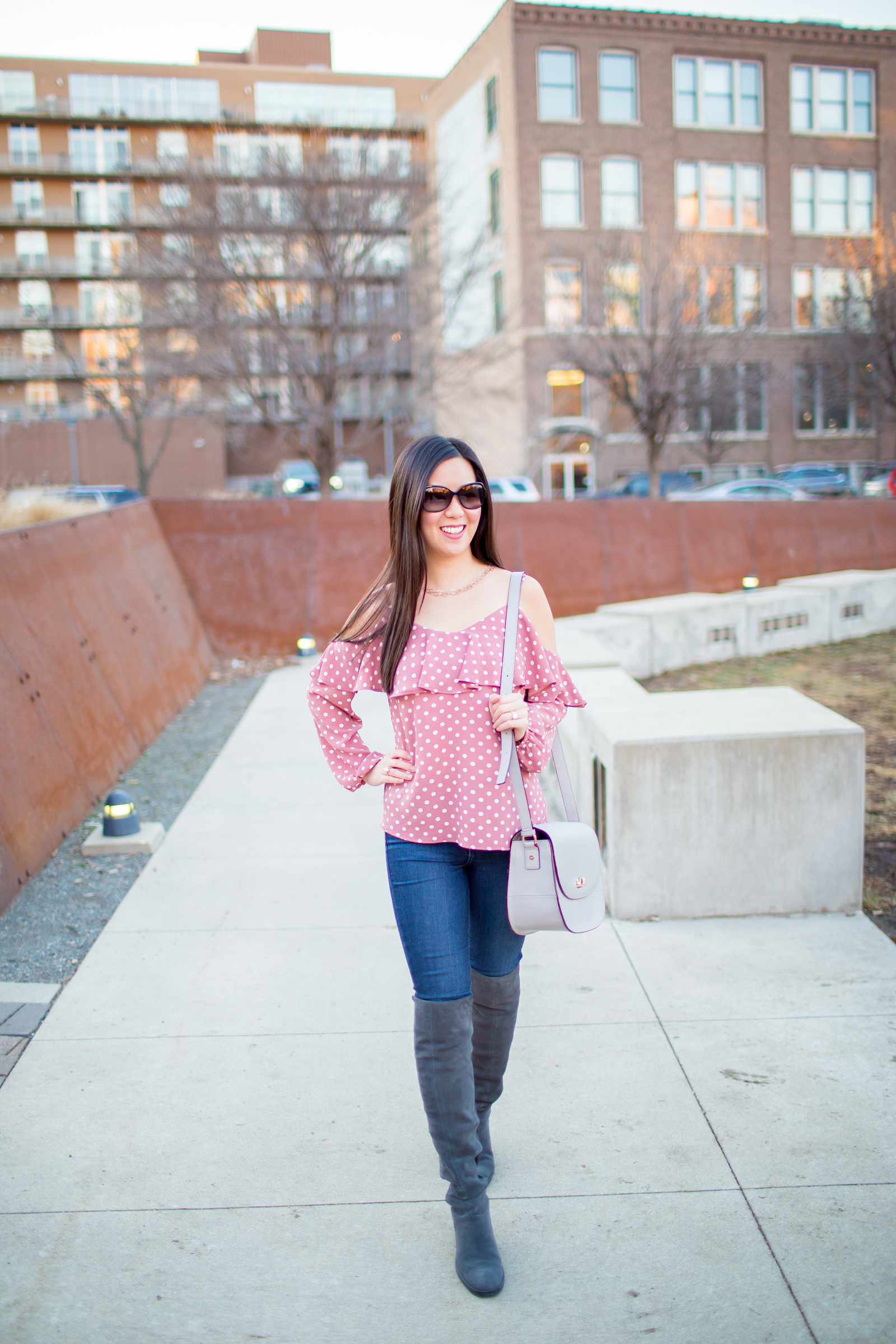 Hi All! Remember last week when I said I had my grad school class start this week? Well, turns out it actually was last week and I missed my first class. Oops. I have no idea how I dropped the ball on this. What's your favorite app to keep all your events/appointments/schedule organized?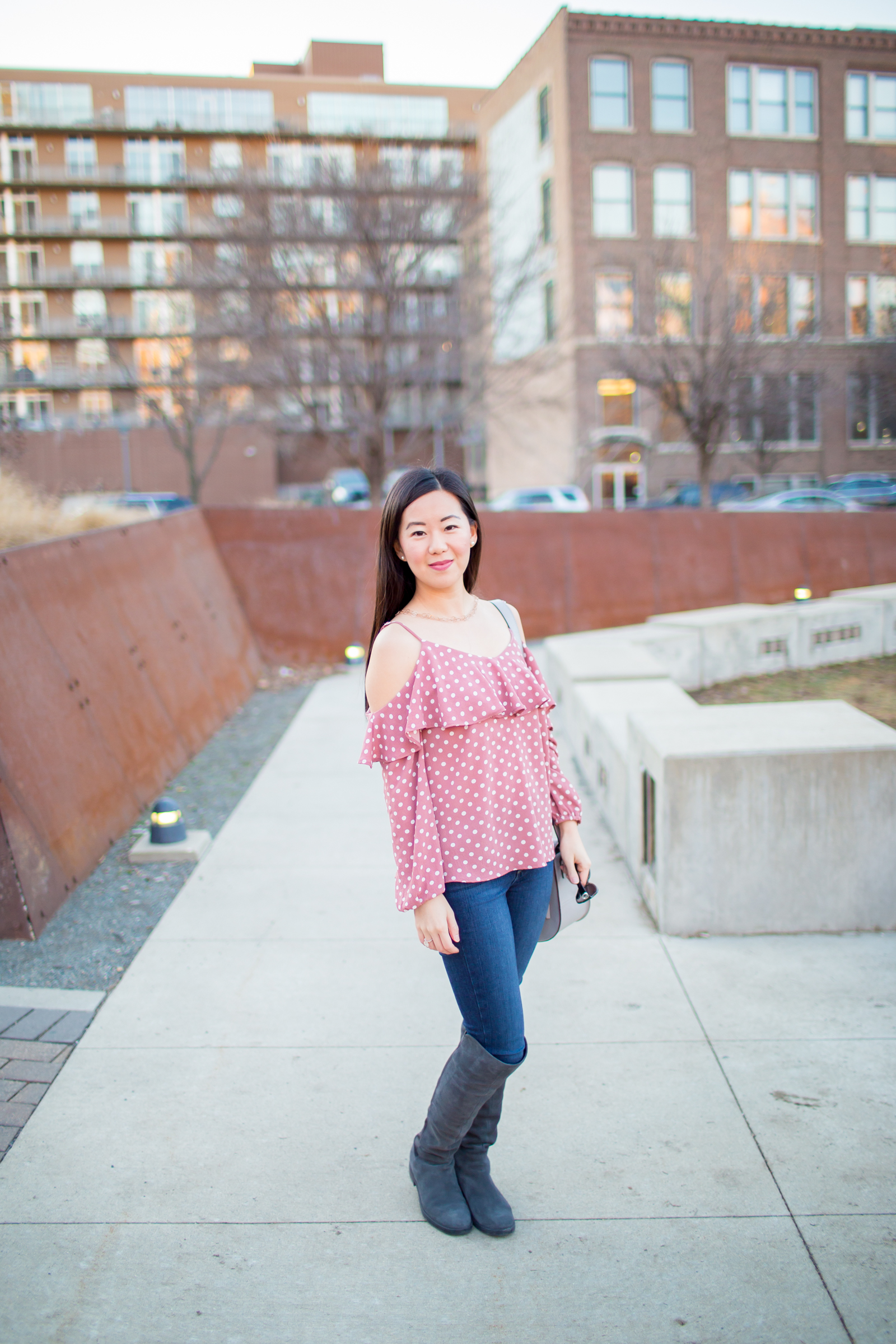 Today I wanted to share some pictures of this cold shoulder top. If it's chilly where you are, you can always wear it under a cardigan or jacket. This top would be perfect for a low key/casual Valentine's/Galentine's day! It's flowy and forgiving if you want to indulge in chocolates 🙂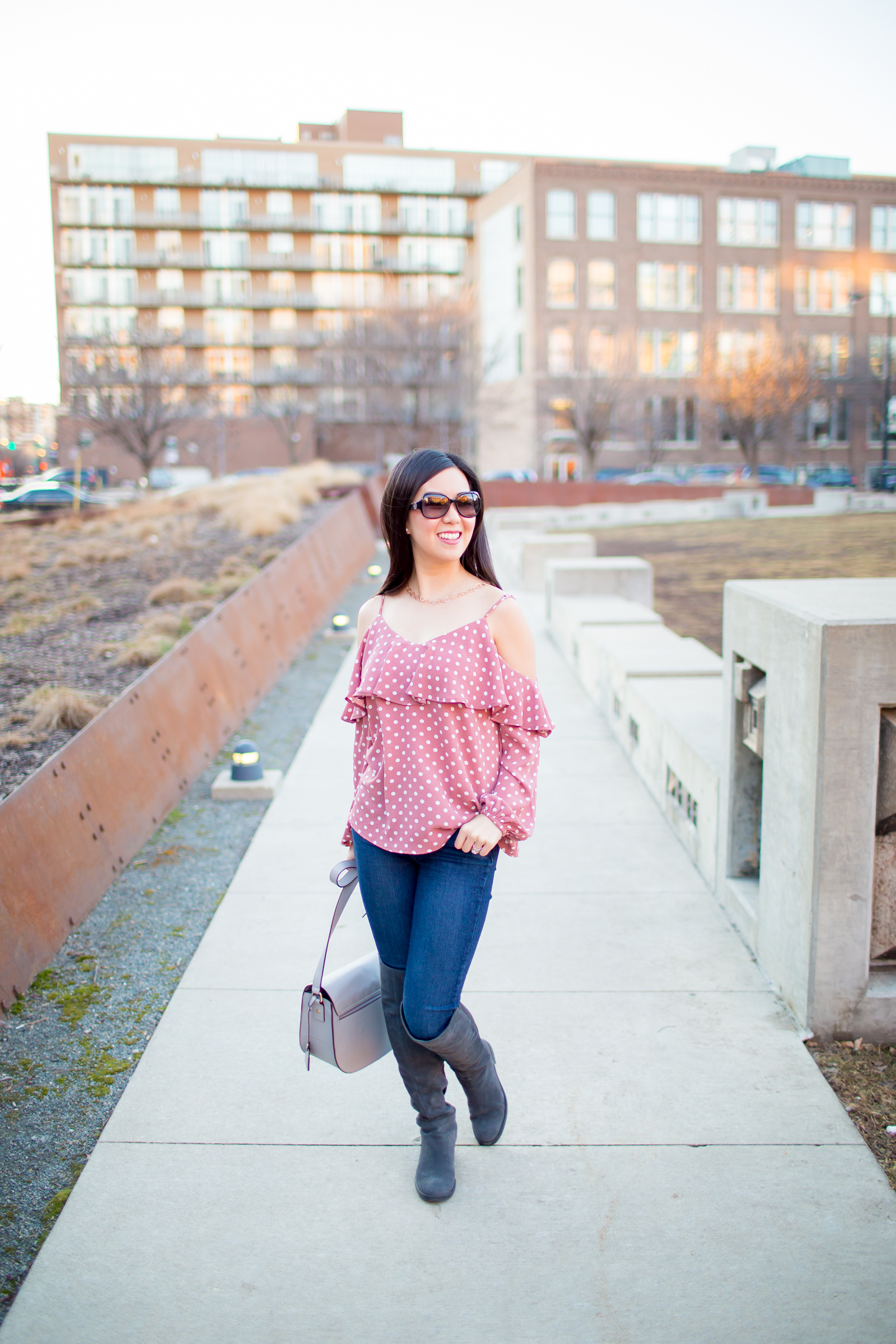 If you've been following along recently, you might have noticed that I've been wearing my black, waterproof Blondo boots nonstop. They're pretty much all I wore on our two week trip to Europe (see here, here, here and here). Well, I love them so much, I also got them in dark gray! They've been perfect for the snowy/rainy weather we've been getting. My other boots will get caked in salt if I go outside – these are great because I can just rinse them off in the sink and they look brand new!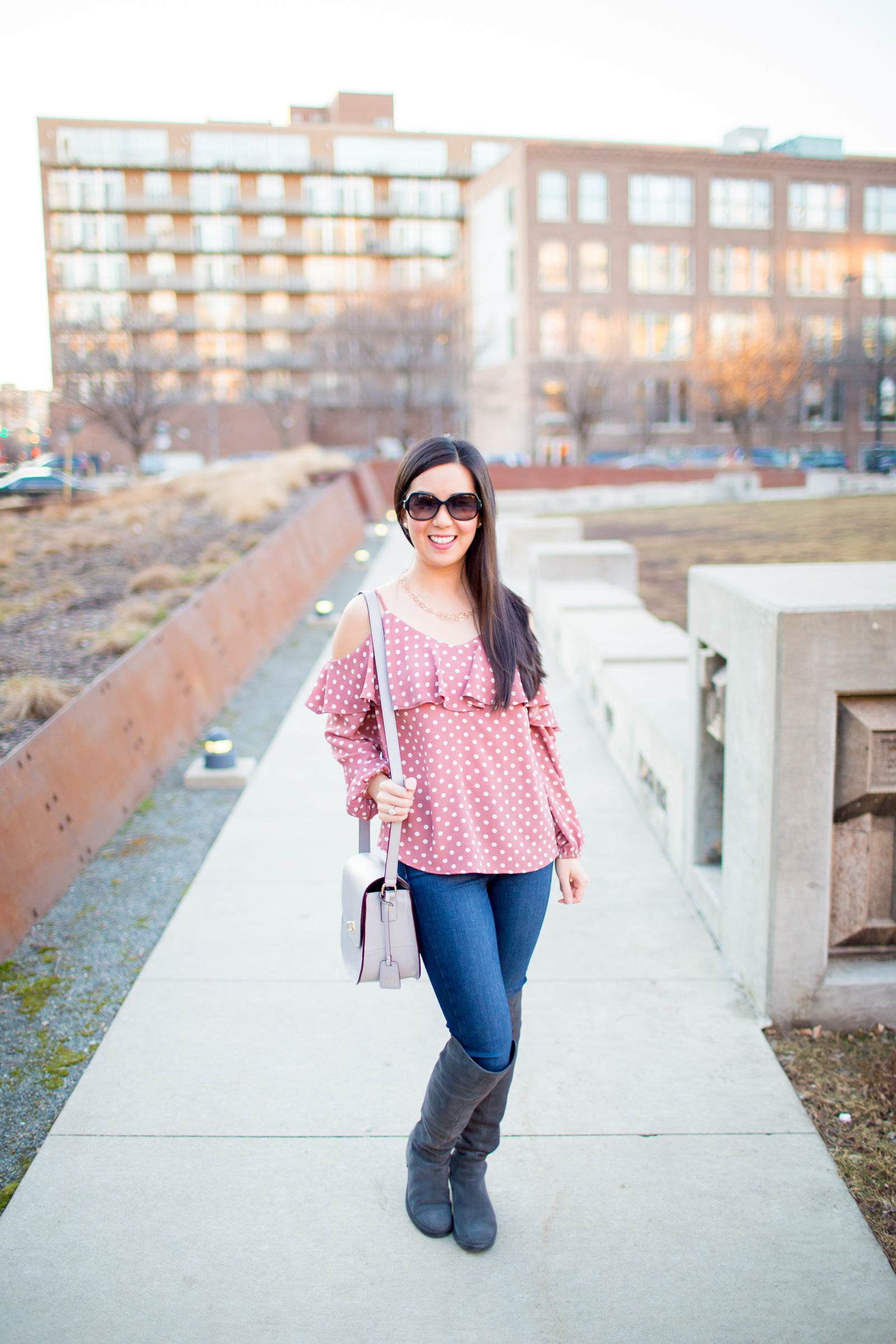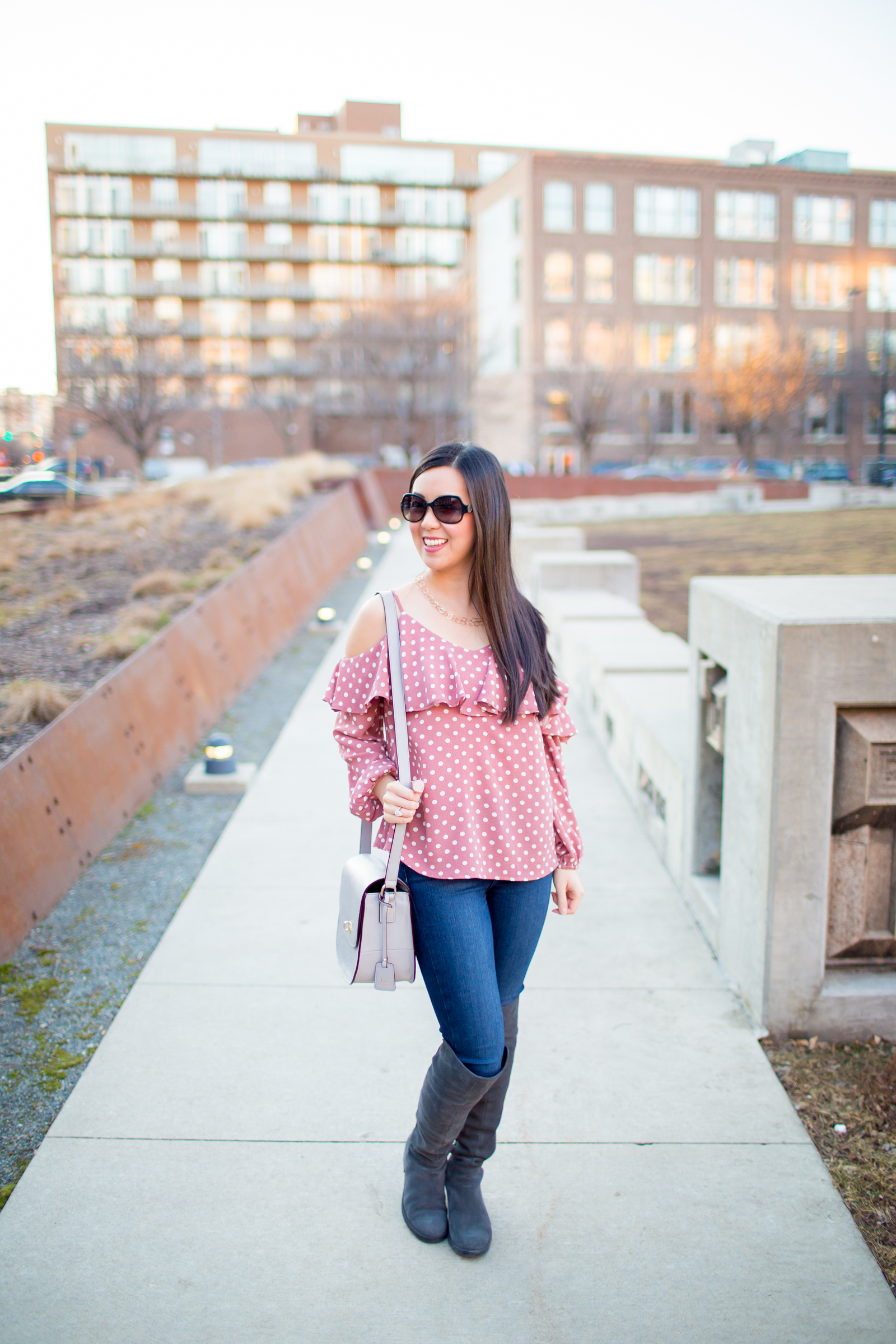 Have a good day everyone!
Shop the Post