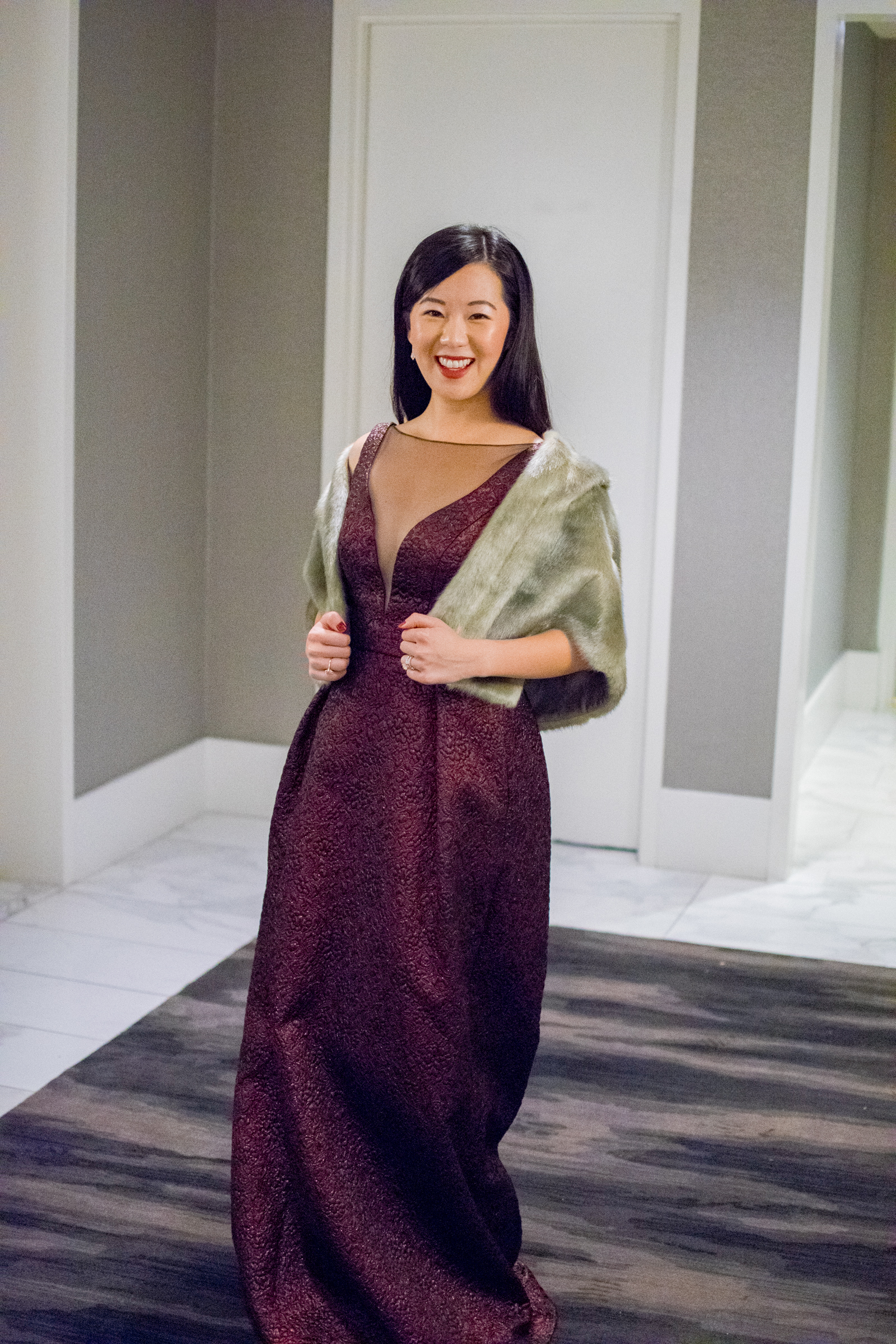 Happy Friday Friends! Now that it's officially December, I wanted to share with you guys what I wore for a wedding winter, in case you guys have any coming up, or even a fancy holiday party or gala. (What do I need to do to be invited to a gala??)
Winter weddings can be tough, especially if you live in Chicago or somewhere super cold. I got married in January, and it was -8 degrees. Even though it was indoors, there's still the matter of getting to the venue, waiting for an Uber, etc.
If it's really cold, I'd opt for a long dress, even if the wedding doesn't call for Black Tie. It helps to keep your legs warm! For this dress, I used Rent the Runway, but here is a similar version with an illusion neckline for under $100. It's available in 3 colors!
The issue with floor length dresses is they can look kind of silly with coats. For my wedding, I opted for a white faux fur shrug, and for winter weddings and parties, I have this capelet. It's so cute and warm. I've gotten so many compliments (warning – expect people to pet you…haha).
You can't see my shoes, but I was wearing peep-toe pumps with ankle straps. It was too cold to do strappy/sandal-y shoes! For whatever reason, I find ankle strap pumps easier to wear for long periods of time.
Check out some of my picks below!

Shop the Post