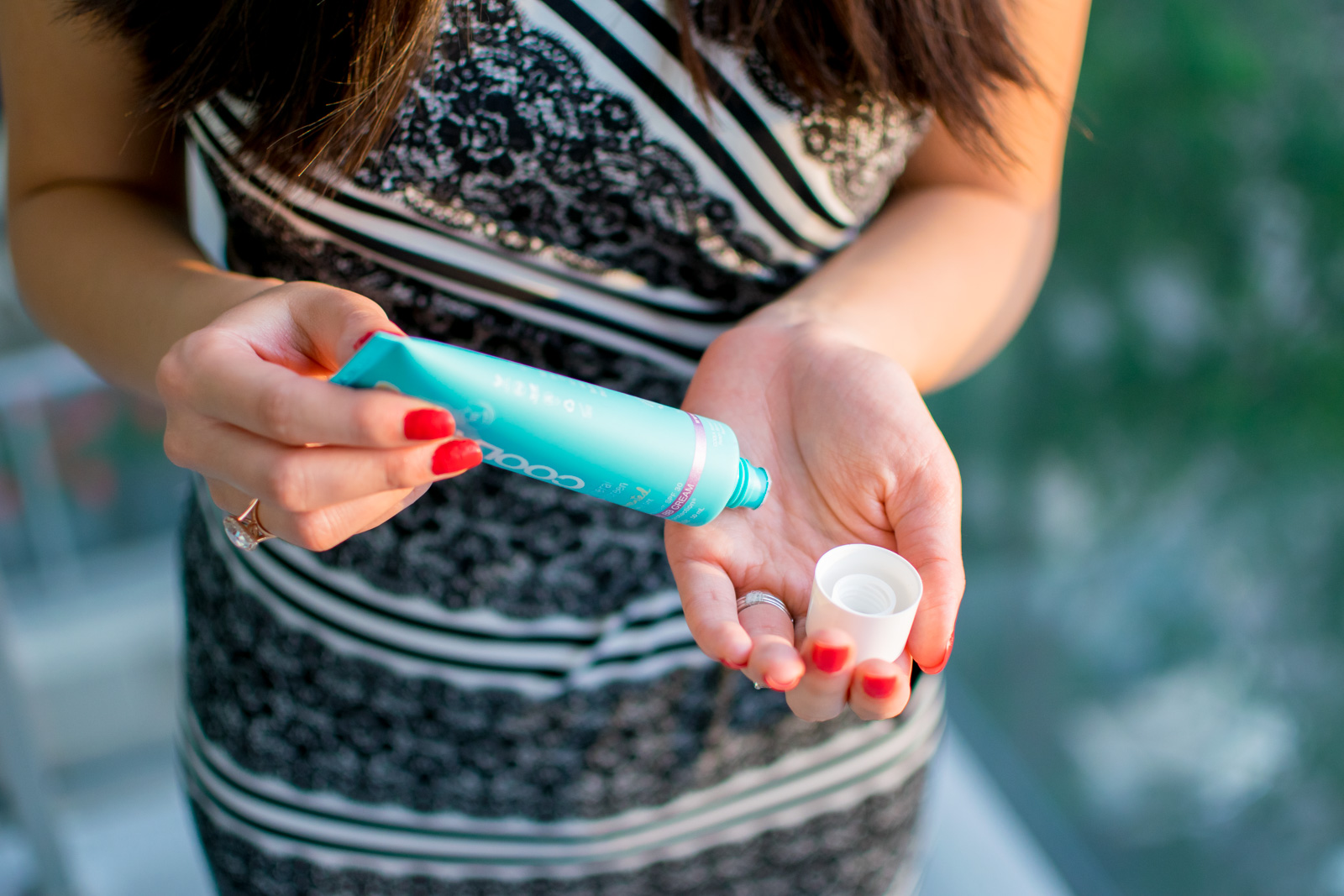 A few months ago, I shared my skincare routine on Instagram, here. Now that we're in the full swing of summer, I thought I'd share an update.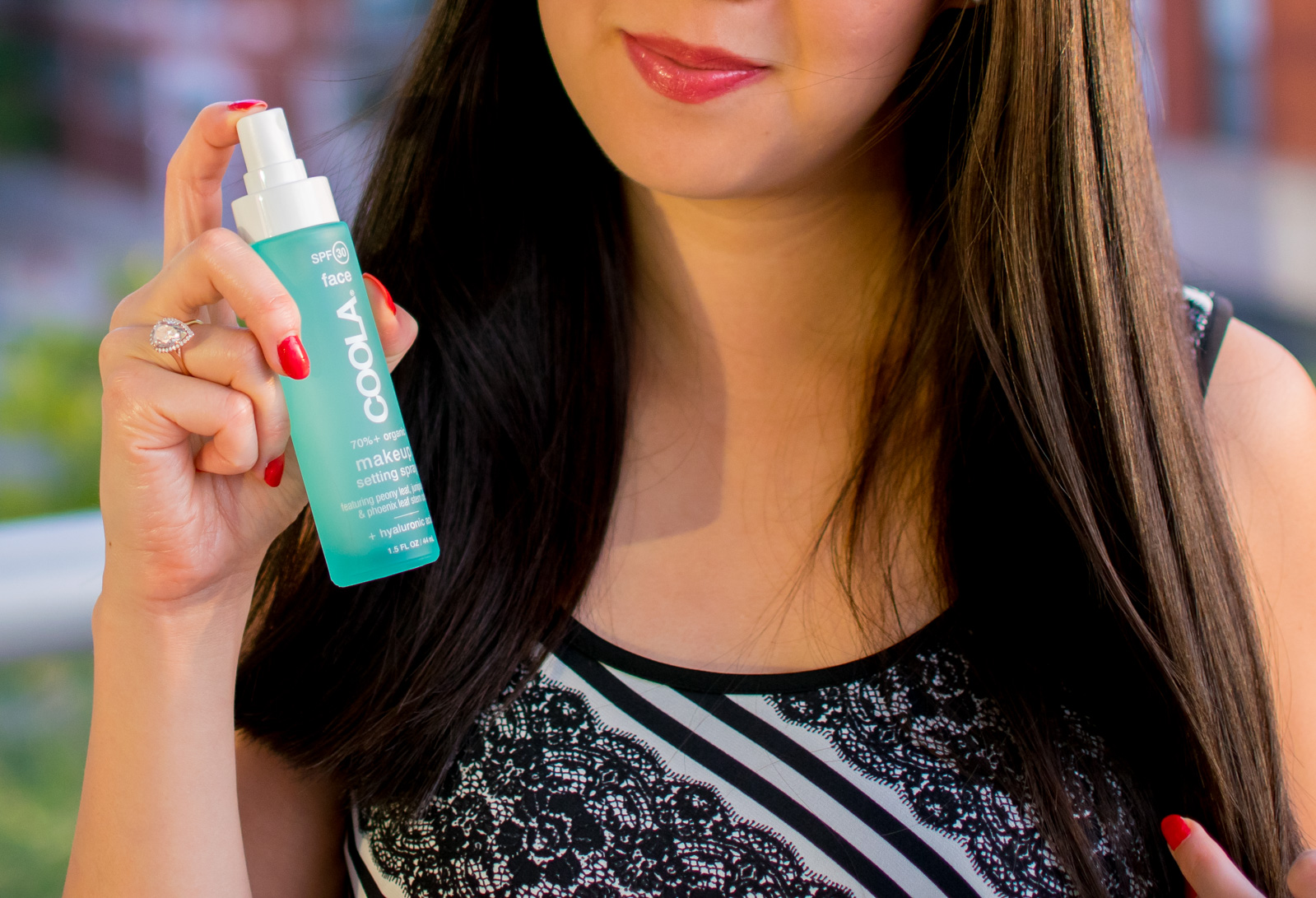 It's pretty much "winter" in Chicago from October to April, but it can get really hot during the summer, so my skincare routine has to take a little detour for a few months before it's winter…again.
In my last post, I was using my Clarisonic with Neutrogena Grapefruit Body Wash. You read that right – body wash! I feel like it's the same as the Grapefruit Face Wash, but cheaper.
In May, I discovered this cleansing oil, which is the BEST makeup remover I have ever used. Better than regular makeup remover, Micellar water, and facial wipes. It gets off every last bit of makeup, even the toughest mascara. I haven't even used my Clarisonic much! (The Clarisonic is also great at removing makeup, but it's more effort and I don't like to use it on my eyes. With the cleansing oil, I just rub it on my face with my hands and rinse).
I've been taking a break from my beloved La Mer. Even though it kept me from getting itchy, dry patches on my face all winter, and I woke up every morning with baby soft skin, it's 1) very expensive, and 2) almost a little too rich for hot days. If you have dry skin, the moisturizing cream might work year round, but I have combination skin and a shiny t-zone. One day, I want to try their lighter gel cream, but I might have to get a second job to pay for it! If you're curious about trying out La Mer products, I recommend trying this sample duo, or this mini size, for under $18.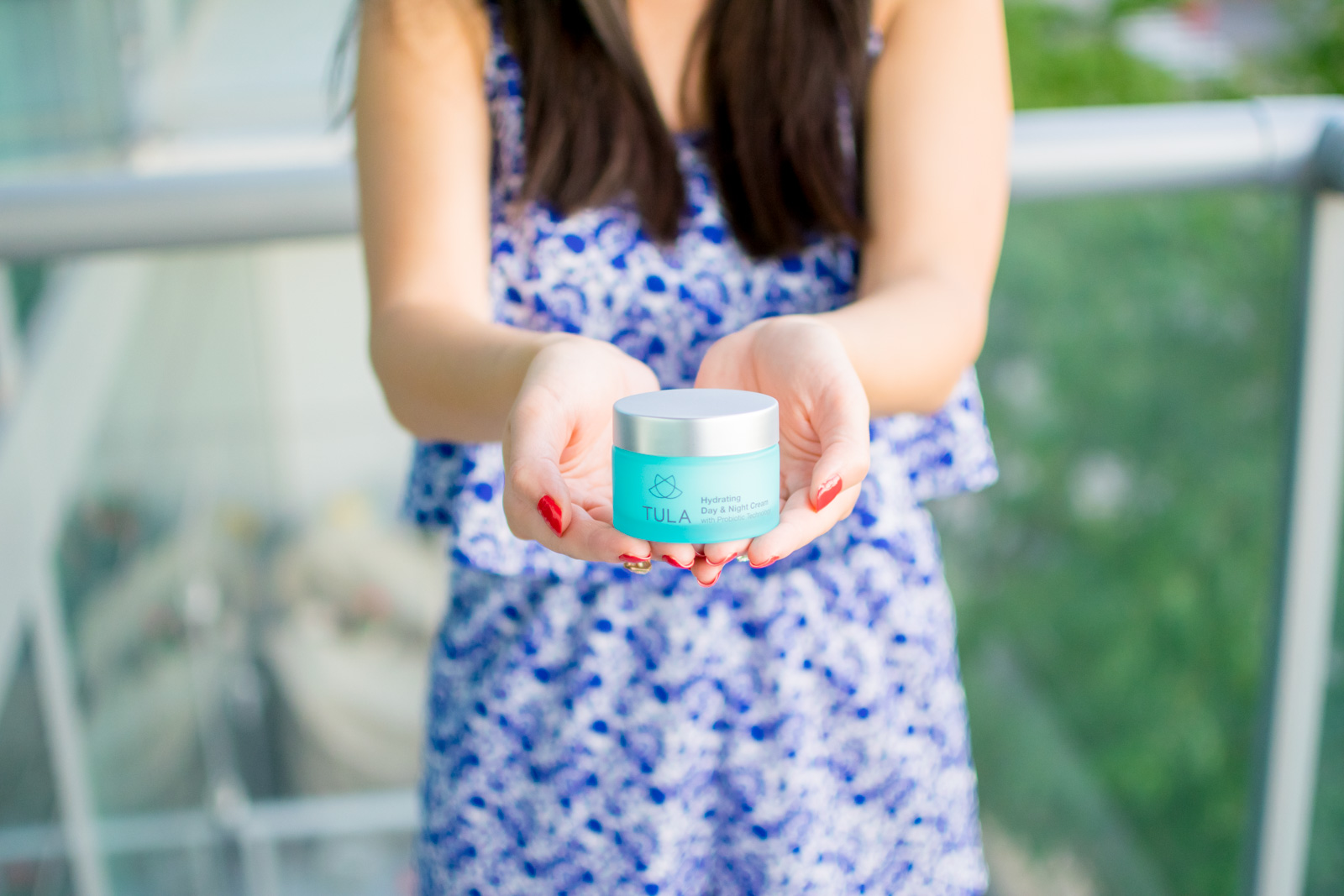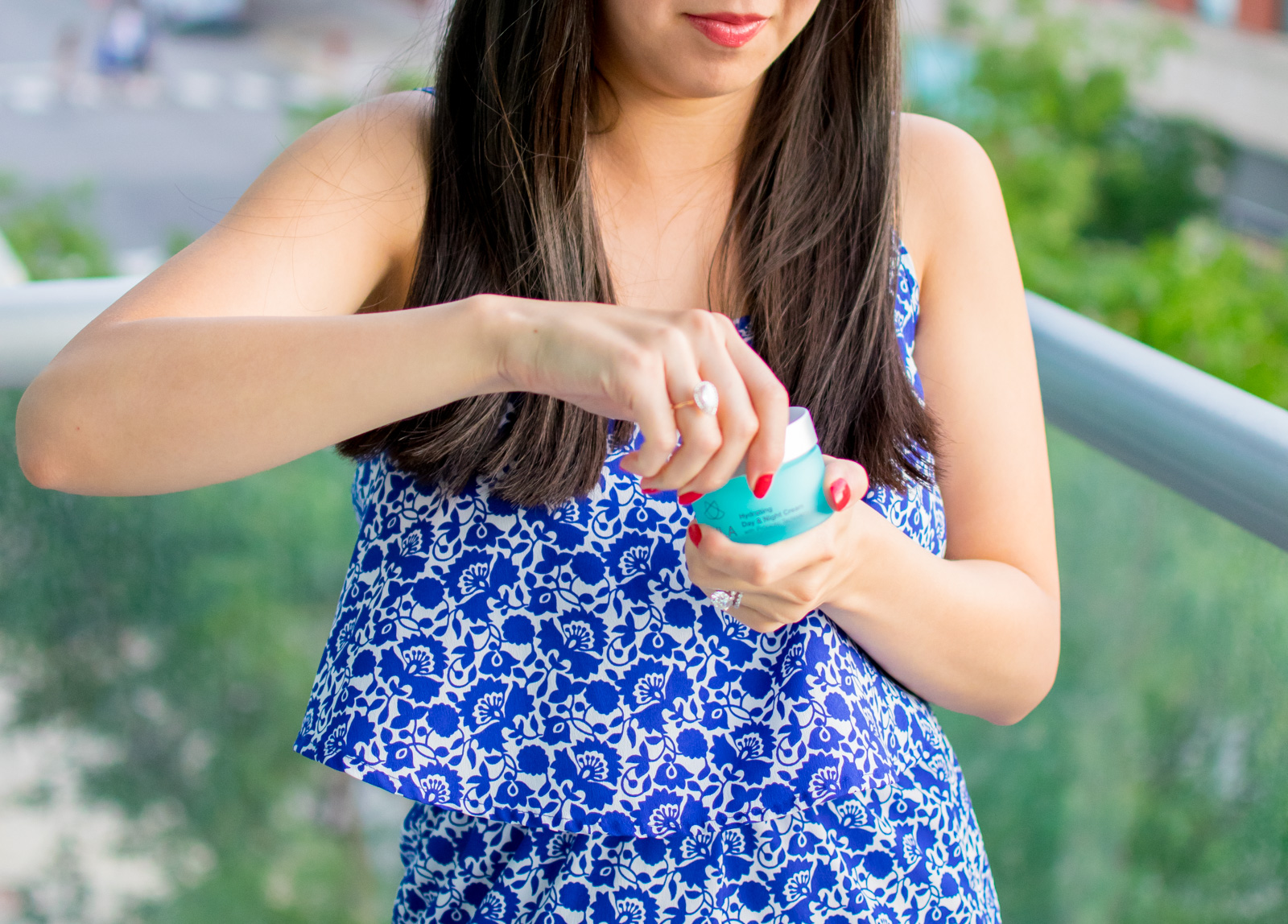 In the meantime, I've been loving the Tula Hydrating Day & Night Cream, which is so light and fresh and works for all skin types. Also, I'm fascinated by their probiotic technology, which balances skin. I've also been using the Purifying Cleanser after I remove my makeup with cleansing oil. If you want to check it out, use this link to get 20% off your order.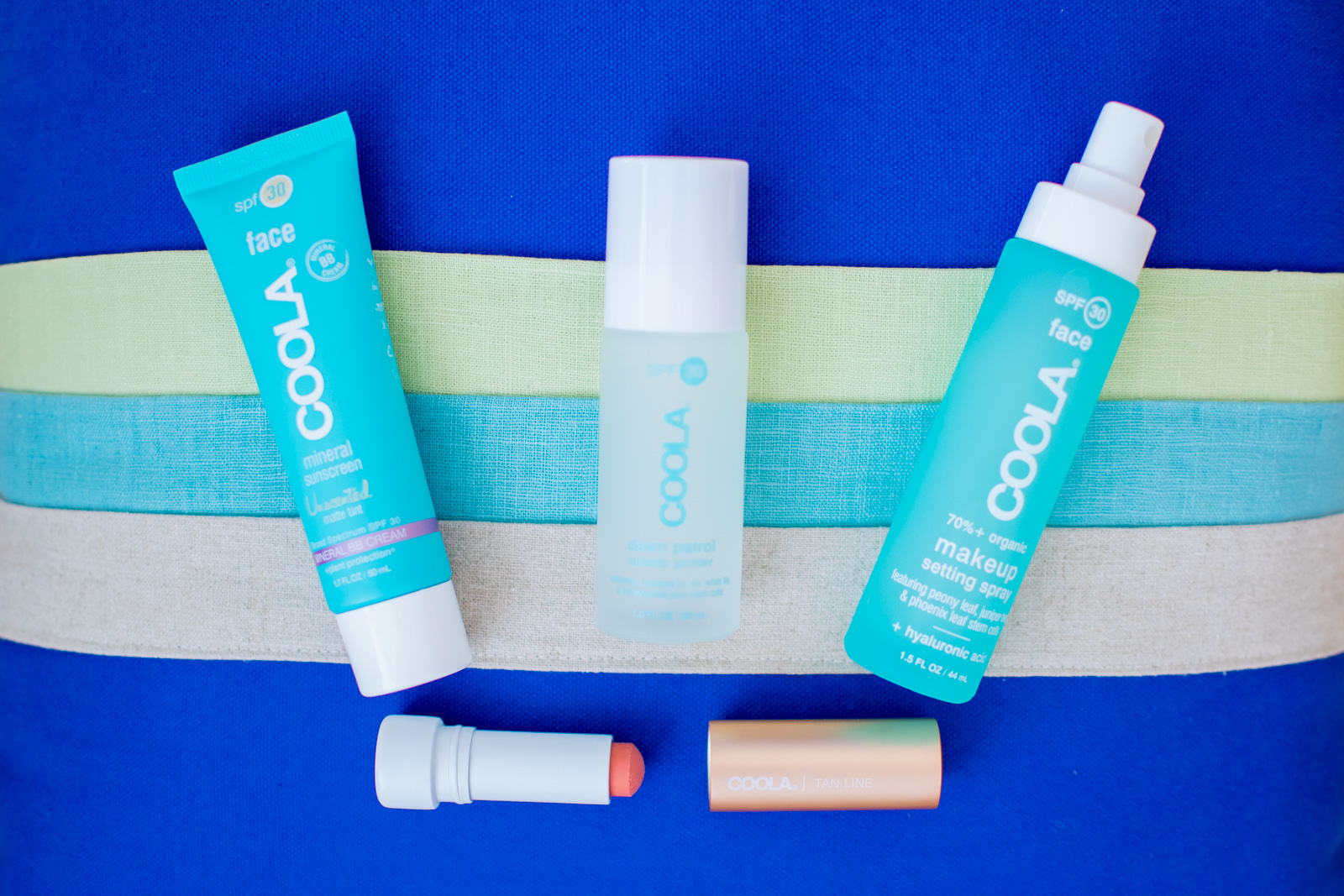 Despite changing up my cleanser and moisturizer, I'm still sticking with Coola Suncare, my favorite sunscreen brand. I've been using the mattifying tinted moisturizer for years – it's so good, most days, I don't wear foundation! I also use this sunscreen on my body. It isn't greasy at all, and feels just like wearing regular lotion.
For this post, I realized I needed to get a decent photo of my products, but they were kind of crumpled from me trying to squeeze out every last drop, so I reached out to Coola for samples. They were kind enough to also send me a few of their new items to try, including the classic primer, makeup setting spray, and tinted lip balm, all which help with sunny and muggy days when I don't want my blush to streak and lipstick feels too heavy. And they all include SPF of course! If you want to test out Coola products, this 4 piece set is a great starter at under $40.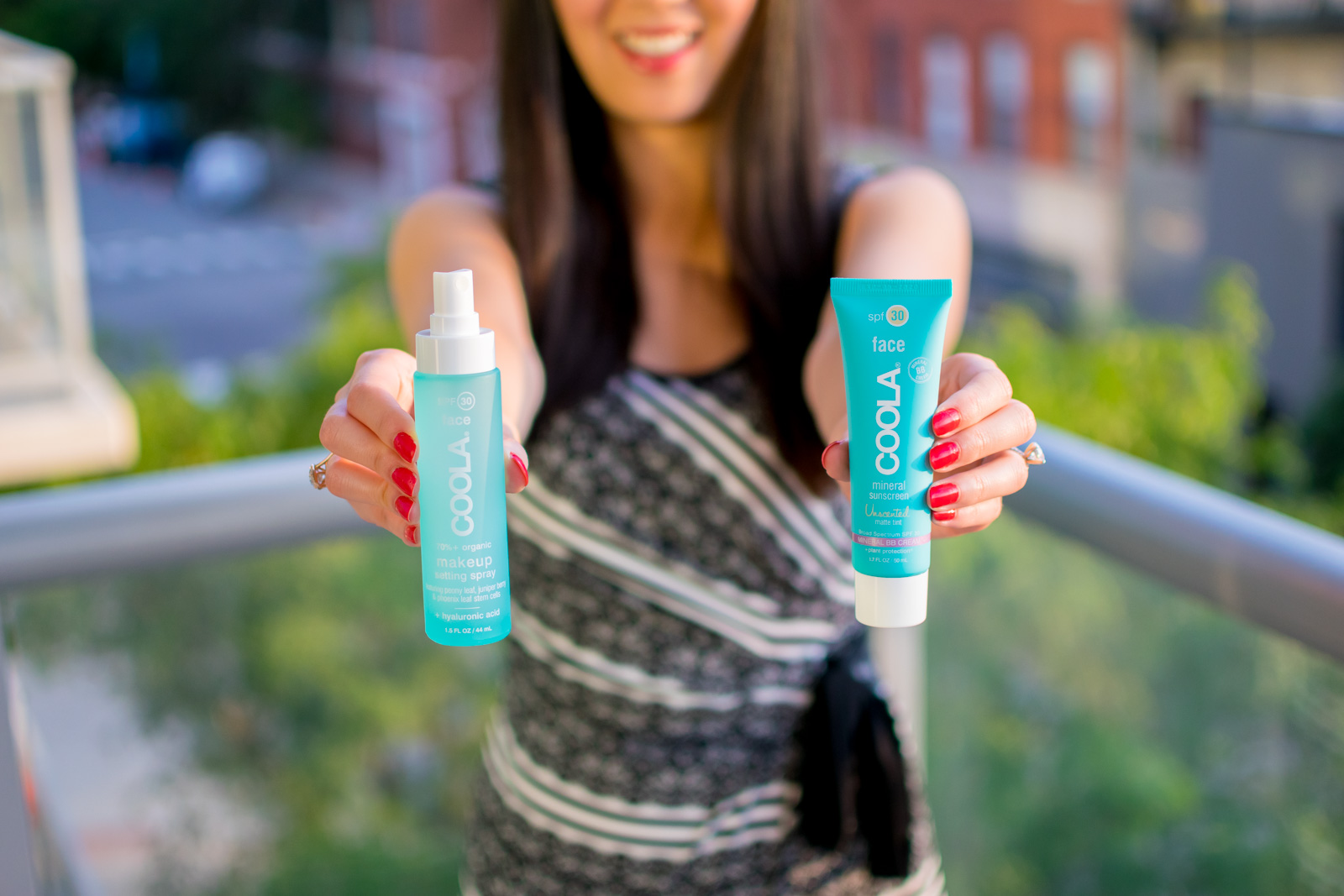 What is your skin care routine? I'm not using any anti-aging serums or eye creams at the moment…any recommendations?