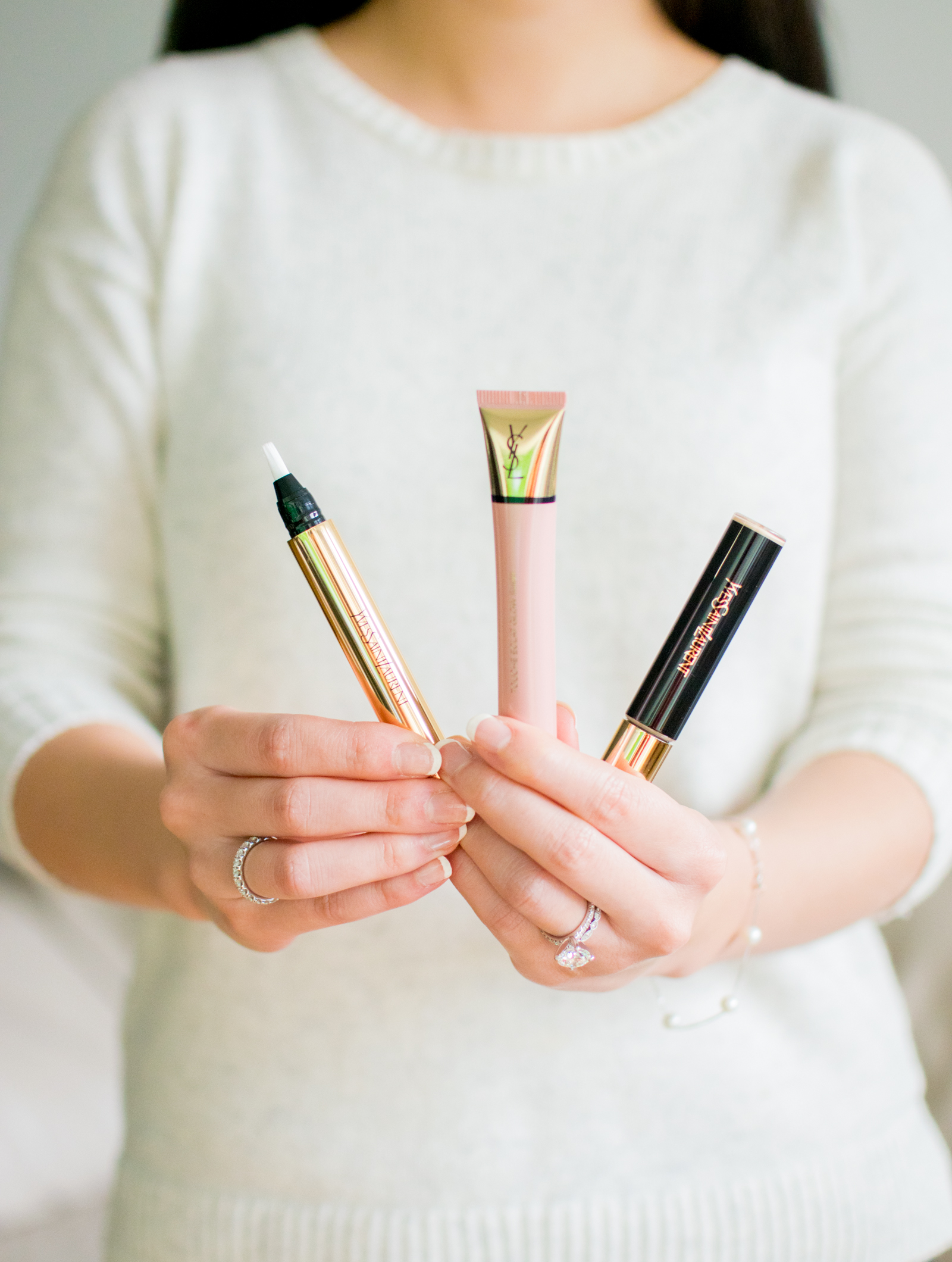 Hi Everyone! I hope everyone's first week back after Thanksgiving has been going well. I have a paper for my grad school class that I have to finish, and then, I'm going to my friend's for Secret Santa! Anyways, time for another Beauty Finds post!
Yves Saint Laurent Touche Éclat Glow Shots – Dry winter skin can make powder blush come out splotchy. I have combination skin in the winter, meaning my cheeks get dry. I've been layering this over my blush to help blend it in. For an all over glow, you either apply the product all over your face, or mix a bit in your foundation.
Yves Saint Laurent Touche Éclat –  Meghan Markle said in an interview that this is one of her favorite products! This is officially a highlighter, but really, it's a one stop shop to brighten your complexion, smooth the look of fine lines and wrinkles, give lips a plumped appearance, and erases any traces of mascara flakes, eyeshadow fallout, or smudged lipstick. I've been putting it on problem areas, like darkened spots from acne, and enlarged pores.
Yves Saint Laurent All Over Concealer – I've been getting more pimples lately (WHY????) so this has been super necessary. I like this formula because it lasts 16 hours!
Also, my sister told me about this product! It absorbs the gunk out of a pimple/zit. During Thanksgiving, I had a couple pimples, so I slept with these patches on, and they were gone by the morning! Try them for $5!
I received these products courtesy of Yves Saint Laurent in exchange for an Instagram post. I chose to blog about them because I wanted to!
Shop the Post